Less than a week to go until we head back to the Button Factory for another Learn Inbound event. If you didn't join us at the January or April events then not to worry. We have compiled a list of the 10 reasons we feel you should come along to our next event on Wednesday 22nd July. Hope to see you there!
1) Amazing Speakers
We're not normally ones to toot our own horn, but we're pretty confident that the lineup of speakers for our July event will leave you feeling inspired and packed to the brim with knowledge. While it's never an easy task to follow on from speakers like Bryan Adams (Ph.Creative), Kieran Flanagan (HubSpot) and Richard Baxter (Built Visible), we're in no doubt that our July speakers will deliver the goods. Take a look at our amazing lineup below and send them a tweet to let them know how excited you are to hear them speak.
Ben Norman is the CEO & Founder of Koozai, a leading digital marketing agency based in the UK. Ben has authored several SEO books that have sold in excess of 50,000 copies worldwide and has been featured in various media publications.
Presentation: Google's Mobile Update: The Dangers and Opportunities
Ben will be examining how marketers can take advantage of Google's recent mobile update to increase their share of search and also discuss the potential pitfalls of not. He will also be looking at what has happened so far and what is likely to happen moving forward.
Stacey Macnaught is Search Director at Tecmark. A copywriter by background, Stacey began working in SEO in 2009 and now heads up a team delivering content marketing led SEO campaigns in travel, finance, professional services and retail.
Presentation: Amazing Content Isn't Enough: Content Promotion to Win and Retain Audiences
Stacey will take a look at promotion tactics including social, outreach and paid media channels for content discovery. She will talk about how to expand the number of people who see your content and then turn those people from one time viewers into regular content consumers.
Lisa Myers is the CEO and Founder of Award Winning International SEO & Content Marketing Agency; Verve Search, based in London, UK. She is a regular speaker at Digital Marketing conferences and contributes regularly to the digital marketing press.
Presentation: Getting the BIG links – using creative campaigns to win in SEO
Now that everyone has jumped on the content marketing bandwagon, it has become very difficult to get any SEO value out of traditional content. Why create one article in the hope of gaining one link, when you can create a campaign that attracts hundreds? Lisa will showcase some of Verve Search's award-winning creative campaigns that have generated the big links. She will also share the "secret" to creating these successful campaigns, which might not be what you think…
2) Relationship-Building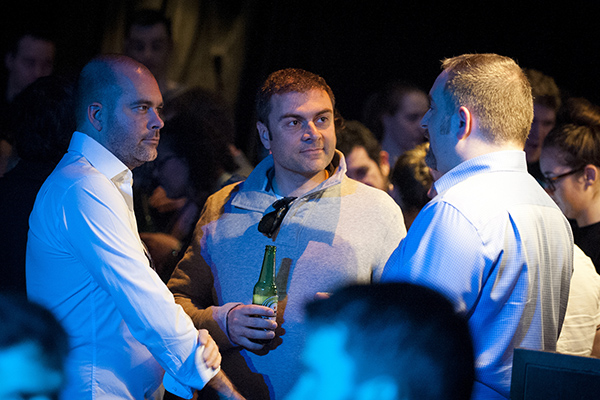 Every inbound marketer worth their salt knows the importance of having a strong pool of influencers to tap into for problem-solving, outreach and new opportunities. Yeah sure; you can sit back and rely upon social media and email to help build connections, but nothing will ever be as valuable as the relationships you build in-person.
While we can't promise Mark Zuckerberg will be in attendance, we're pretty sure that Learn Inbound has the highest concentration of inbound marketing geeks in Ireland. Go on. Step away from your keyboard and come along to our next event. We promise that we're a friendly bunch that will help you become an even better inbound marketer.
3) Job Opps / Careers Advice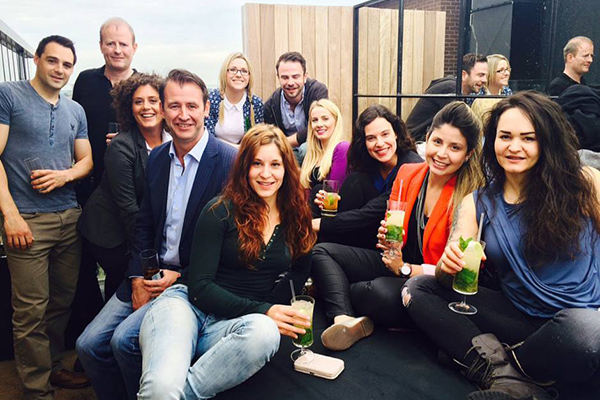 Fancy a new job? We've all been there.
Prosperity, the digital marketing recruitment agency based in Dublin are coming along to mingle with the crowd at our July event. If you fancy the opportunity to pick their brains about the next steps to take in finding a career you love then come along to chat with them. And if you're feeling a little bit shy, they generously have given us little cards for each swag bag that give tips on how to get the most out of your LinkedIn profile while job hunting.
4) Awesome Swag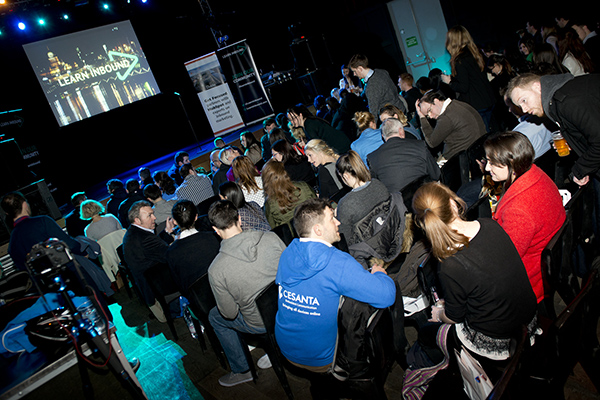 If you're a Learn Inbound fanboy, you'll already have picked up two goodie bags from attending our January and April events. But if this is your first event, no hard feelings (we're not that sensitive).
Our friends at Moz, SEMrush, Screaming Frog and Prosperity have kindly sent us some amazing swag to give away to each of you at our July event. While we hate surprises as much as anyone, we can promise that you'll walk away with items that will make your desk appear more hipsterish than you ever imagined. At the April event, we gave away Moz post-it notes, stickers from Buffer, notepads from SEMrush and useful discount codes to their software.
Be sure to grab a goodie bag at the July event to be all the talk among your inbound marketing friends (we may be exaggerating).
5) Sponsored Bar – 256 Media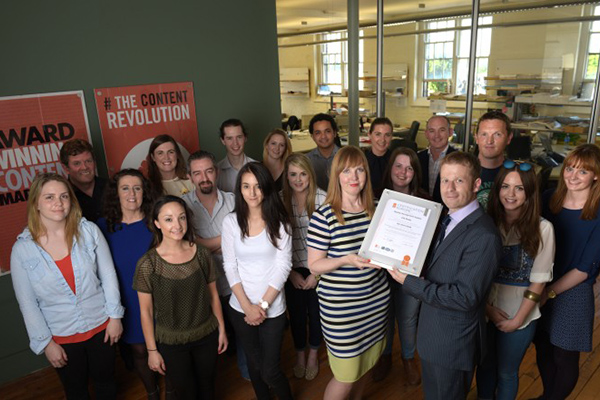 An evening of learning wouldn't be complete without a free drink, right? Our friends at 256 Media have thankfully heard your cry so they've kindly offered to sponsor the bar for the July event. After you check-in with our friendly team at the door, be sure to mosey on over to the bar to grab yourself a free drink to wet your whistle.
Presentations don't kick-off until 7 o'clock so you'll have plenty of time to pick the brains of fellow attendees on any inbound marketing questions you may have.
6) Actionable advice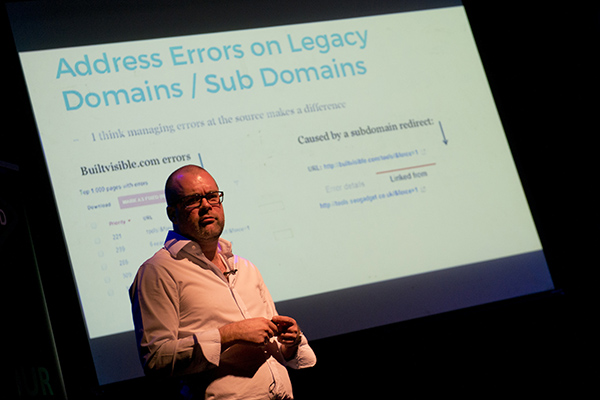 We've all been at events in the past where there has been very little actionable advice to take back to the office to use in our day-to-day role. Yep, it annoys us as much as it does you. We hear you!
We're incredibly picky about the speakers we approach to present at our events. If our attendees walk away with advice that's not particularly useful then we've failed at what we're trying to achieve. We want YOU to be a better inbound marketer by attending our events and that can only be achieved by having speakers that are passionate about imparting their knowledge onto you.
Don't believe us? Check out the videos from our January and April events.
7) Free Snacks – The Rolling Donut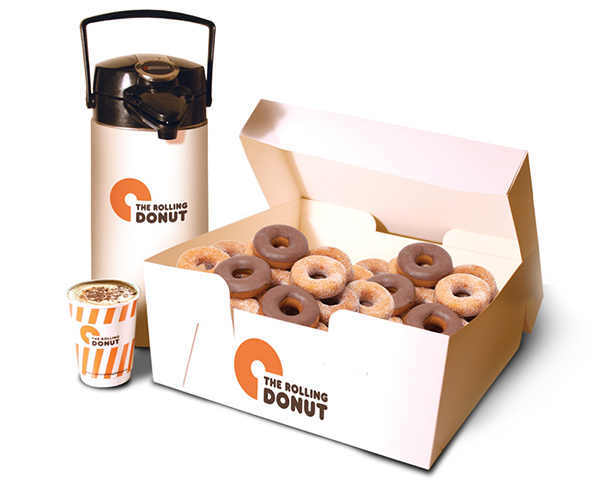 Want a free doughnut? We thought you might.
The awesome folks at The Rolling Donut have kindly offered us free doughnuts to give to you at the July event. You didn't think we were going to let your stomachs grumble all night, did you?

8) Exciting Competitions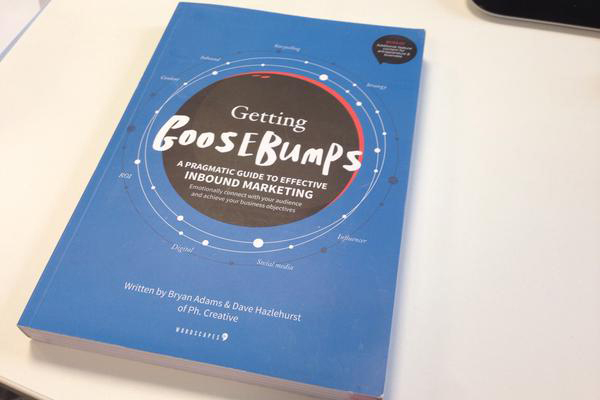 Free drinks, free doughnuts and free swag. Sounds great, but we're not done yet.
Back in April, we were delighted to have Bryan Adams of Ph.Creative fly over from Liverpool to give tips on how to inject emotion into our marketing. At the event, he announced the launch of his book 'Getting Goosebumps: a pragmatic guide to effective inbound marketing'. You can now grab a copy of it on Amazon or alternatively, you can come along to our July event where we will be giving away 5 copies. But that's not all. BuzzSumo has also given us two pro accounts to give away to the best tweeters on the evening; so go on, get involved by asking questions, sharing useful tips and advice by including our event hashtag in your tweets: #learninbound
9) Useful Inbound Marketing Tools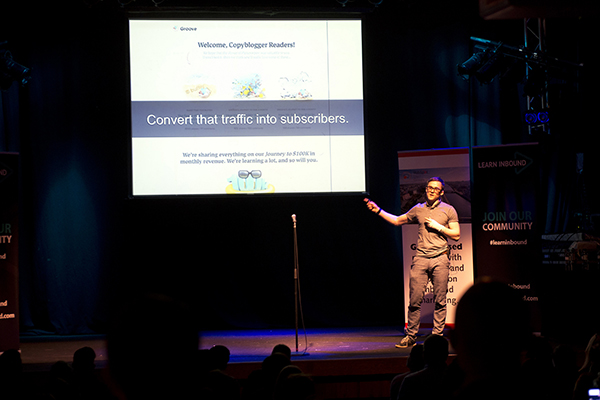 If you've attended one of our previous events, I'm pretty sure you've walked away with the names of tools to check out when you got back to the office. Every inbound marketer is always on the lookout for useful tools that help to automate, optimise or measure activities that generate awareness, leads and ultimately sales for their company. While we're big fans of Moz, SEMrush, Screaming Frog and BuzzSumo (we're kiss-asses), you will hear about tools you've never encountered before by attending one of our events.
10) Learn What's Next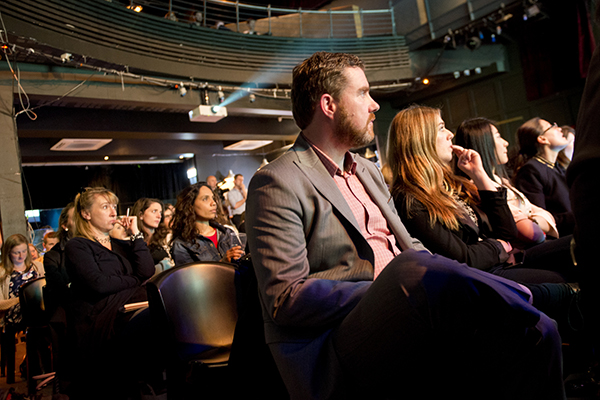 We have something quite exciting planned for our final event of the year. It will be EPIC!
While we would love to shout about it right now, we want you to be the first to hear about it at our July event. So as a reward for coming along, we're offering a limited number of discounted tickets to the winter Learn Inbound event to those that come along to our upcoming July event.
This event will be a little bit bigger than what has come before. We have a workshop and 4 amazing inbound marketing experts flying over from America, Madrid and the Netherlands to share their knowledge with you. One of them has a very recognisable beard….Hope to see you there!