Too tired for the pub after work? You're not the only one. Throw your work clothes into the wardrobe for the weekend, put the kettle on and kickback and relax. We're here to deliver our weekly round-up of inbound marketing news that tickled our fancy over the past week. Five minutes of light reading and then you can switch your brain off for two precious days of relaxation; we promise!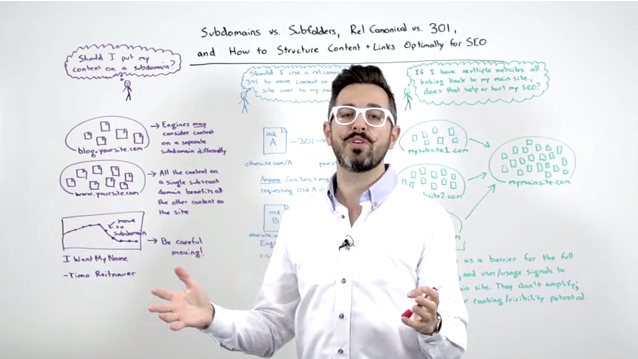 Source: Moz
It wouldn't be the weekend without us admiring Rand's beard once again (seriously, how does he keep it so well groomed?) and getting a lesson on some of the core mechanics of SEO. This week Rand covers three basic SEO questions that keep cropping up again and again by even the more experienced digital marketers in the industry.
1) Should I put subsections of my site on subdomains or in subfolders?
2) Should I use a rel canonical or a 301 redirect to move content on a separate site over to my main domain?
3) If I have multiple websites all linking back to my main site, does that help or hurt my SEO?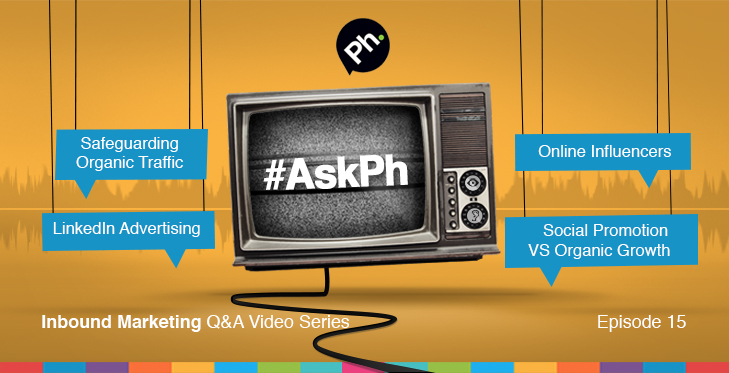 Source: Ph-Creative
We're big fans of Bryan Adams' (Siobhan also loves the singer) and the incredible work from his digital marketing agency Ph-Creative; so much so that we invited him to speak at our next Learn Inbound event taking place April 15th (more details soon!). While Bryan may be a veteran on the speaking circuit, he also has a weekly vodcast called #AskPH which you should check out. You can send in your questions through the vodcast hashtag and each week Bryan will select a few to answer. This week we're quite thankful that one of the questions we asked has been answered by Bryan. Cheers guys!
Our Question:  What steps are you taking to safeguard your organic traffic against any form of algorithmic updates this year?
Bryan's Answer: I think I'm pretty safe when I talk about SEO in 2015 and my advice would be to stick to the basics.
1) Make sure that you've got your basic keywords covered in terms of on-page SEO
2) When it comes to content and from an SEO point of view on page you can't look for shortcuts, don't try and cheat Google
3) Make sure you monitor the key metrics like the bounce rate of people bouncing out of your site, then the experience isn't what it needs to be, for Google to reward you.
4) Mobile is on the rise. So just like voice search how is your website geared up to accommodate voice search.
In terms of SEO for this year, you really need to ask yourself one question – If somebody goes to your website are they going to get the experience they're looking for and are you providing value in terms of the content that's on offer?
If the answer is yes that a user experience is going to be positive, they'll stay on your site, they'll engage, they'll click through from the landing page deeper into your website, your bounce rate will be low and Google will reward you for a good customer experience. Forget algorithm, forget SEO, in the first instance focus on your customer experience and if you're attracting the right customers and giving them value then Google will reward you in return.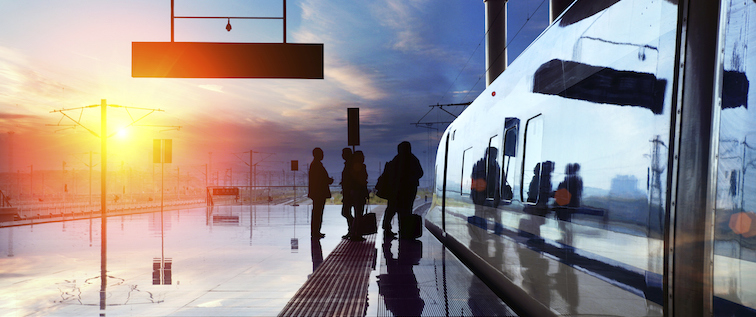 Source: Hubspot
It's a cold morning outside and you're standing waiting for the DART or bus to come along to take you to the office for another day of inbound marketing work. For some of us, the daily commute is an excuse to get a little bit more shuteye or to substitute a nutritious breakfast for a cheap coffee and a muffin on the go. However, there are better ways to use your commute in the morning to take a little strain off your working day by getting some of the more boring tasks out of the way.
What I love about this blog post from Lindsay Kolowich is that she doesn't just simply list ways to use your time in the morning, but instead includes links to useful tools that will help you carry out these tasks. One tool I'd like to add to the list is the mobile app for Buffer. You can add any link, text, picture or video straight to your Buffer queue by using the app on your mobile. It's a large time saver for the Learn Inbound team in the mornings!
And that about wraps another Friday Night Takeaway from us. If you've been waiting for the video pack from our first event, it will be available within the next week. Sorry about the delay, it's nearly here! 🙂