Did you attend the Learn Inbound event on Wednesday night? We're still buzzing from the positive feedback we received from both the attendees and the speakers after the event. While we're preparing to take a weekend off the grid (badly needed!) to recharge our batteries for April's event, we couldn't leave you hanging by not giving you our roundup of this week's must-read inbound marketing news.
Grab your 10th coffee of the day, kick-back and relax as we summarise three of our favourite inbound marketing posts this week, with a few key takeaways from each of them. Enjoy!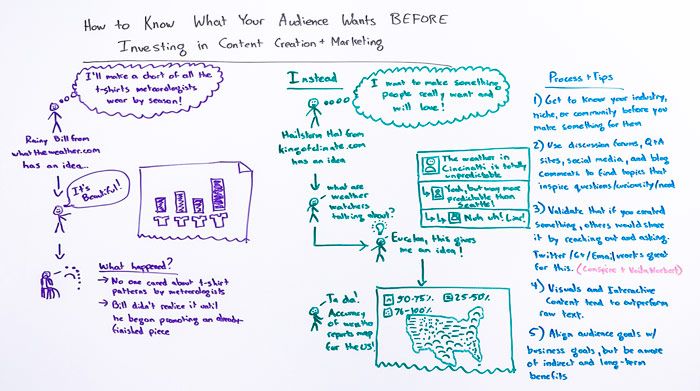 Source: Moz
Today's Whiteboard Friday follows on nicely from the points made by Matthew, Stephen and Aleyda on Wednesday night. As marketers, we're often guilty of focusing our attention on analysing the success or failures of content we produce, rather than being proactive by researching the types of content that will resonate with our target audience before we create it.
Rand advises that:
1) You get to know the industry you're operating in before you put together content for it.
2) Research the industry by checking out relevant discussion forums, Q&A sites, social media profiles and blog comments.
3) If you were to create something, ensure that it's unique, hasn't been made before and that other people will actually share it.
4) Visual or interactive content will generally outperform standard text content so ensure that you put as much time into prettifying your content as you do gathering data for it.
5) Audience goals are aligned with your business goals. Producing great content for your audience means very little if it doesn't help achieve the overall aims of the business you're assisting.
Each week Siobhán reminds us how big of a Neil Patel fanboy she is (really needs to get a t-shirt of him), but this week I'm following suit by recommending you check out Neil's latest post on Search Engine Land about understanding user intent. As Stephen mentioned in his talk on Wednesday, you wouldn't walk into a bank and ask for "credit cards"; so why are we so keen to target head keywords like this?
If you're still basing your keyword targeting purely on search volume alone then you're setting yourself up for failure. Take a look through Neil's quick overview of navigational, informational and transactional queries to understand how you can begin to formulate content that attracts relevant customers and generates sales for your business.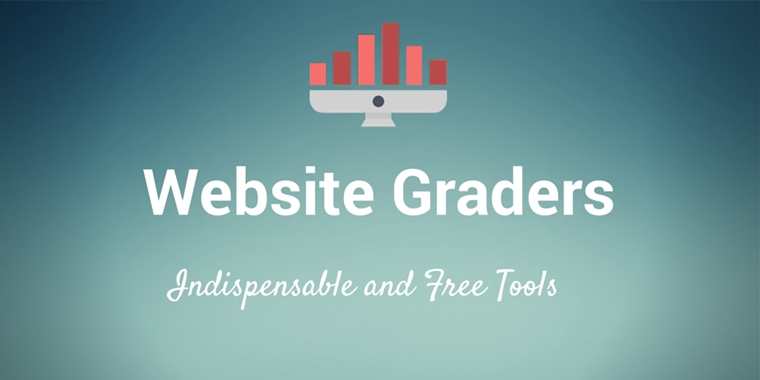 Source: Search Engine Land
I know what you're thinking. What kind of half respectable inbound marketer uses a website grading tool within their day-to-day role? A pretty good one in fact.
If you're in a rush to quickly identify the pain points of a website in terms of on-page SEO, social presence and content creation, you don't need to deep dive into full website audit to have something to communicate back to a potential client. I've been on a few calls where I've quickly used WooRank's reporting tool to flag any major SEO, mobile, social and traffic statistics that will help guide the conversation towards what areas the business needs the most help with.
I'm certainly not suggesting you ever charge a client for the top level analysis you pull from these type of free tools, but don't ever feel they hold no value.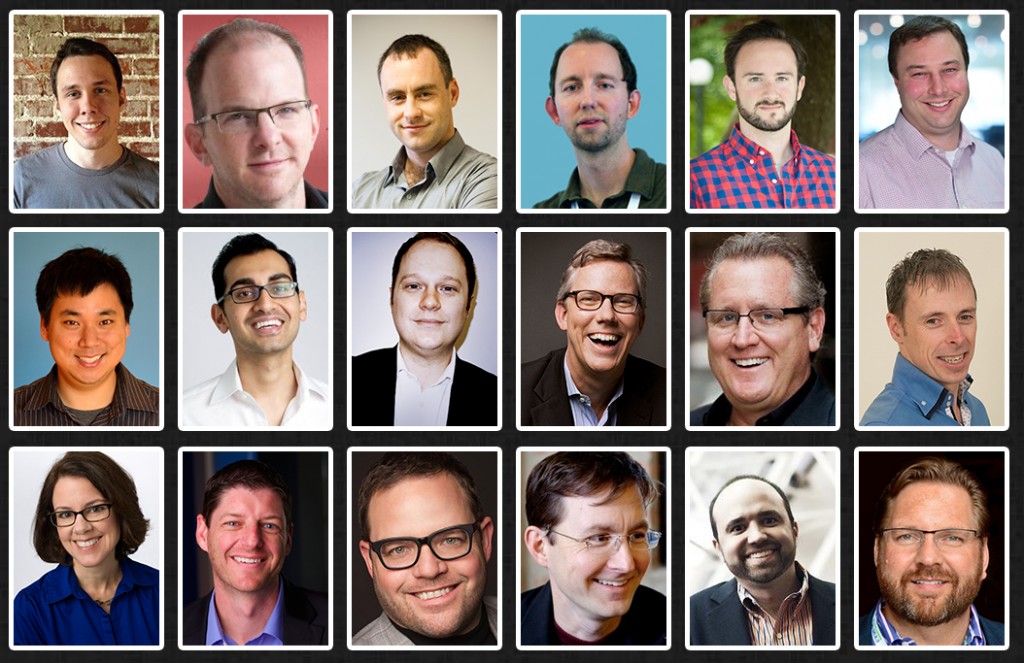 Did you miss the first in our series of inbound marketing experts posts? Catch up now by checking out the 18 Expert Tips On How To Land An Inbound Marketing Job piece from last week if you're trying to secure your first job in the industry. You can also reach out to our team anytime for advice if you have any specific questions 🙂
This week Siobhán went one step further by asking our experts what skills you need to work on if you want to become a successful inbound marketer.
And that's a wrap for another week of inbound marketing news. As a team, we're taking the weekend off to recover from an exhausting but very proud week. Be sure to pencil April 15th into your calendar now.