If you've been following Video SEO best practices, I'm sure you've incorporated the video schema markup on your website to help improve CTR to these pages in search results. However, it's now less likely that Google is showing rich snippets for these pages following what many believe to be an algorithmic change by the company this week.
SEER Interactive were among the first to spot the considerable drop in pages showing video snippets in search results. While it's a smaller change to the drop in Authorship photos last month, many in the industry believe it may be Google again searching for means to improve the CTR to paid ads on their advertising platform.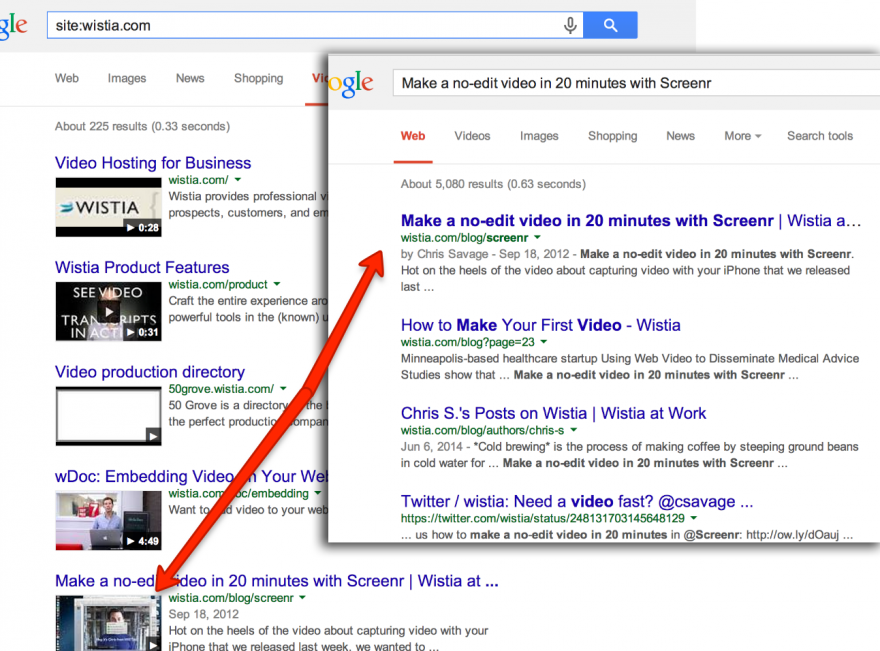 Image Courtesy of SEER Interactive
Mozcast reported a significant drop in the number of the number of pages showing thumbnails in search results.
It appears that not all domains have been impacted by this change with videos hosted on YouTube, Vimeo, Vevo and Hulu among those that are still showing the thumbnail in search results.
We suspect this was a purely a cosmetic change by Google to clean up search results to further increase clicks to paid ads. There have been no reports about drops in rankings which would lead us to believe it couldn't have been a change to Google's algorithm.
While we may never truly know why Google decided to reduce the volume of video snippets appearing in search results, it may mean that more companies will be inclined to host their videos on YouTube rather than self-host them.
Have you noticed any significant changes to the traffic or rankings of your website as a result of this change? Let us know in the comments section below.
Additional Reading –