"A personal brand is your distinct talents and what you represent. It's what people say about you when you're not around, and how you're positioned in the marketplace "– Forbes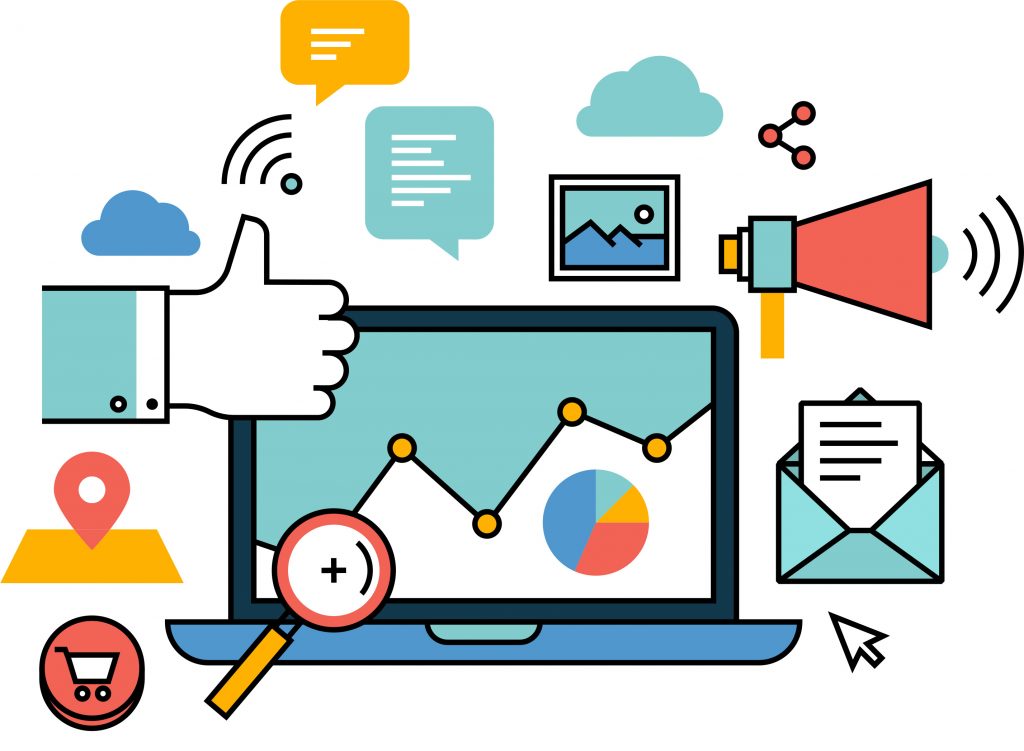 Whether you post for personal or business reasons social media & blogging helps you build a reputation online and keep your knowledge fresh and up to date. However as with everything the positives come with negatives and there are plenty of arguments for and against.
Social media channels like Facebook, Twitter and LinkedIn can open doors for job hunters & gives an opportunity for networking & career progression, It creates  your public, and professional, image, what some career experts call your 'personal brand', the first rule of thumb is you need to ensure that your social presence matches the professional image you want employers to see.
One of the major arguments against is the borders between personal and professional can be blurred, so you need to decide how much you will reveal & how you can disrupt your digital footprint working against you. The obvious are the 'off-duty' photos on Facebook but there are several stories of people who were a bit too open on Social media about job interviews, their Boss or Company as a whole.
Social Media has had a big enough effect today that most organisations are writing rules into their employee contracts to include Private / Personal Use of Social Media,  companies are acknowledging  employees' right to contribute content to public communications on websites, blogs and business or social networking sites not operated by them however, inappropriate behaviour on such sites that has the potential to cause damage to the brand as well as to the Company's  employees, clients, business partners and/or suppliers is prohibited .Any breach of this policy is now being treated as a serious matter and can result in disciplinary action in accordance with  disciplinary policies. In addition civil and or criminal liability may apply, if the information posted is defamatory or constitutes a criminal offence.
Studies have shown that 92% of companies are using social media for hiring and that three out of four hiring managers will check out a candidate's social profiles (www.forbes.com ). In its annual social recruiting survey, Californian based recruiting platform "Jobvite" shows 93% of hiring managers will review a candidate's social profile before making a hiring decision and 55% have reconsidered a candidate based on what they find, with 61% of those findings being negative. 70% of hiring managers said posts of a sexual nature will go against you as well as 44% saw posts about alcohol as concerning and the most worrying of all 66% of hiring managers said they would hold poor spelling and grammar against candidates.
The study also gave an insight into how organisations use different social networks with LinkedIn coming in 1st with 79% VS 26% through Facebook and 14% through Twitter. Nearly all hiring managers will use LinkedIn for every step of the recruitment process, including searching for candidates, getting in contact, and vetting pre-interview.
Finding the right candidates with the right attitude and personality that will be a good match with a company's values paramount so no matter how strong you're CV or experience is if an employer finds your online presence inappropriate or offensive, you could be jeopardizing your chances of landing the role or even getting an interview.
So how can you use Social media in to your advantage?
Brad Schepp, co-author of "How To Find A Job On LinkedIn, Facebook, Twitter and Google+", states "Make sure any profiles you write are free of typos, the information is coherent and applicable to your industry or job you're trying to land, and your photos present you in a favourable light. You can verify the applicability of the information by checking profiles of others in the same field."
The information you provide online about your job background and accomplishments should also be consistent, Brad states "Don't assume an employer will only be checking you out on LinkedIn. They may also check Facebook, or even Twitter and Google+.  The story you tell on each site should be pretty much the same, although it's fine to adapt the material for the site."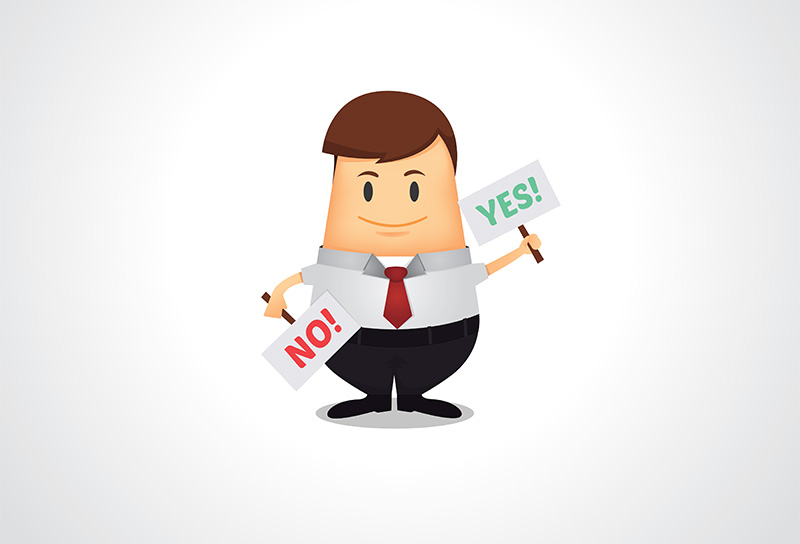 The Don'ts
Be too Opinionated

Whether you're talking about your political views, bad mouthing your previous employer, or being overly negative, all of this will affect your chances at getting an interview, remain neutral at all times, as you will end up looking extremely unprofessional and unreliable as an individual.

Be too Personal

If there are a lot of personal problems that are going on in your life, you shouldn't really post that information on social media anyway.

Post inappropriate content on your current organisation

You should also refrain from posting anything drug, alcohol, or sexual related as this will not represent you in a positive light.

Post during working hours

Posting on social media when you should be working unless it is part of your role is something hiring managers use as a reason not to offer an interview or a job as they assume that instead of doing work, you spend your time on social media

Share Inappropriate Photos

Whether it's personal photos of you, photos your friends have shared with you, or photos you've been tagged in, if they're inappropriate you should be very careful. Having inappropriate pictures on your profile will make you look unprofessional and not the calibre of person that a business would want to represent them

Have no presence on Social Media

Many hiring managers don't consider a candidate if they don't have a social media profile, they conduct social media research on you not just to see how you present yourself, but also to see that what you have stated on your CV is true. If you don't have a social media profile to confirm your skills and experiences it can put you at even more of a disadvantage. If you work in digital you should be active on social point blank – at least on 1-2 platforms!
DON'T…
Spam people
Only talk about your job hunt; make sure you are interesting
Expect an immediate job offer
Forget that potential employers can and Google you too
Just be online – remember to meet people in the real world as well
The Do's
65% of Hiring Managers want to see if an applicant displays professional behaviour
51% want to see if the applicant would be a good fit with the company
45% want to learn more about the applicant/qualifications
34% stated that they discovered information that caused them not to hire the applicant
To ensure that you're perceived as a quality candidate, ensure your social media profiles accurately reflect your talents and skills in a professional manner. If you don't have a LinkedIn page, you need to create one ASAP, and ask some co-workers, clients, and others with whom you've had business dealings to post references on your profile page. Also, consider joining some of the LinkedIn professional groups, and be sure to participate in group discussions. The objective is to present a portrait of a well-rounded, intelligent employee that any company would be pleased to hire. In the twenty-first century, your digital image is the first impression, and you don't get a second chance to make a first impression.
LinkedIn is probably more useful for experienced hires than for graduates. However, it's a great way to get an online CV that showcases your experience and skills, it is essential to complete your profile as entirely & insert the link on your email footer CV and all other social Channels, update your profile regularly with examples of activities that could enhance your employability. Look at people in jobs you'd like to do, for ideas on how best to present yourself. LinkedIn is a great tool for researching employers & following an employer on LinkedIn will give you useful updates on recruitment activity within the company
Facebook is the hardest to get the boundaries of personal & professional but it should not be a problem if you check your privacy settings regularly. If you're using Facebook to interact with potential employers, ensure they only see things that fit your professional image. Its fine to mention your achievements on Facebook, but don't overdo it. Graduate hiring managers are increasingly using Facebook to publicise their graduate programmes, so look for the ones you are interested in.
Make your Twitter bio as specific as possible; this will help people decide whether to follow you. Include a website address such as your blog or LinkedIn profile. Add a professional-looking photograph, preferably the same as you use for LinkedIn. State that you are looking for a job. A Twitter search can help you identify new opportunities & look for people working in careers & companies you are interested in and follow them. This may give you an insight into the company culture, as well as potential job leads.
Blogs are a great way to showcase your expertise, particularly if you're looking for work in the media, digital marketing or IT or to generally add weight to your knowledge or skillset. Post regularly; manage comments and respond appropriately, follow organisations and individuals in the industry you want to work in, to keep up with the latest trends.
Remember always Spellcheck & proofread before you post!
Social media is lets you connect with people you might not meet in real life. Create your own networks by making contact with people who work at businesses you're interested in, building networks is a long-term process but it is worth investing the time. Interact with people: learn from them, and show what you can contribute. Join LinkedIn groups or specialist forums and share knowledge. Have conversations with like-minded people and build virtual relationships, this is often easier online than in person.
As a job seeker on LinkedIn, the best thing that can happen is that a recruiter or hiring manager finds you and reaches out. So you should be doing everything you can to attract them to your profile use a strong headline and carefully selected keywords that will find you.
DO…
Come Up With a Plan
Use a variety of social media
Use your real name, you want people to find you
Be interesting and helpful: share information, insights and resources
Update regularly
Network – it's social media, so be social
Be generous: share information, thanks and praise
Keep your image professional and consistent
Bring all your accounts together in one place & put them on your job search materials
Actually Connect With People You Don't Know
Tap Into Your Connections
Keep Your Search Under the Radar
Be a Thought Leader
Be a Thought Leader
Follow Job Search Experts
Follow Major Players in Your Field
In conclusion for most employers, your skills and experience will be very important in assessing your suitability for a role. However, your technical ability may not the only thing under scrutiny. Finding a candidate with the right attitude and personality who is a good match with the company's values is absolutely paramount and for those who don't think that social networking should have any bearing on job-search efforts, the research is against you.