Get Blogging
Whether you contribute to your company's blog, guest blog for someone else or set up your own, blogging helps you build a reputation online and keep your knowledge fresh and up to date.
Don't know where to get started?
You could offer your services to an SME, charity or business in need of that added help and grow your experience and exposure in doing so? This helps you stand out as a candidate by clearly conveying your passion and willingness to go that extra mile.
If you are blogging already, ensure you are utilising SEO best practice, monitoring your content performance and where possible including valuable CTAs for lead generation.
Knowing what leads you generated for the business via smart content and what the ROI was are crucial stats for making it clear to a potential employer that you could do the same for them. Include these stats on your CV and help contextualise just what you can do based on what you have done for other businesses. Take a look at these CV Templates for some ideas about what to include on yours.
"The path for content marketers is clear. In order to boost SEO rankings, gain traffic and/or leads, you need to have great content on your blog or website." – Kissmetrics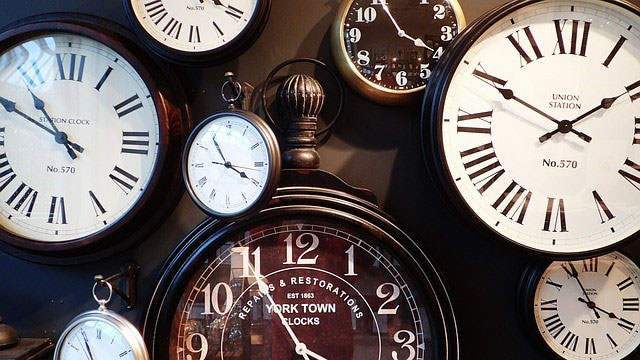 Master Time Management
As an inbound marketer your time is constantly divided up into a varying number of functions from creative to strategy. In order to ensure you are optimising your efforts and really caring for your inbound marketing activity, time must be set aside to cater for all three areas in order to have a full 360 inbound funnel of activity and so that each area gets your full attention. It is not valuable to be spending all your time designing and creating great content when you are not measuring its' value, performance and consistently improving.
You must be highly organised and ruthless with your time and methodical in your approach. Blocking similar tasks into time blocks helps maintain focus and glide through more work than focusing on several different tasks in a set window of time.
Some Simple Tips To Help:
1) Plan your week ahead before the close of every week
2) Set aside 30 minutes at the end of every day to assess your schedule and adjust for the next day
3) Group similar tasks into time blocks such as design, social scheduling, analysis and reporting, research…set start and finish times for each
4) Allow 30 minutes of every day for pop up tasks to be taken care of
5) Plan 50% of your activities for each day to be those that produce results and business outcomes
6) 20% of our activity should be so strong, they produce 80% of your results
Try using a PM software to help you along the way such as Trello
It's a smart piece of software, offering unlimited users and projects so you allocate tasks to team members and employees and a calendar function so everyone can collaborate on their projects transparently. Free package gives you 10MB of storage and you can upgrade for much larger storage for as little as €5 a month or €45 for a year.
A great resource on time management is from Business Coach, Shane Craddock:
You can watch Shane's version of the powerful 'Rocks In The Jar' story along with a useful focusing tool at the end of the story here: https://youtu.be/ZZ40Bxy5vo0
You can sign up for daily tips via the newsletter on www.shanecradock.com
Get Sociable on Social Media
Be active on social media and engage with industry influencers. Have an audience that a company would want to leverage.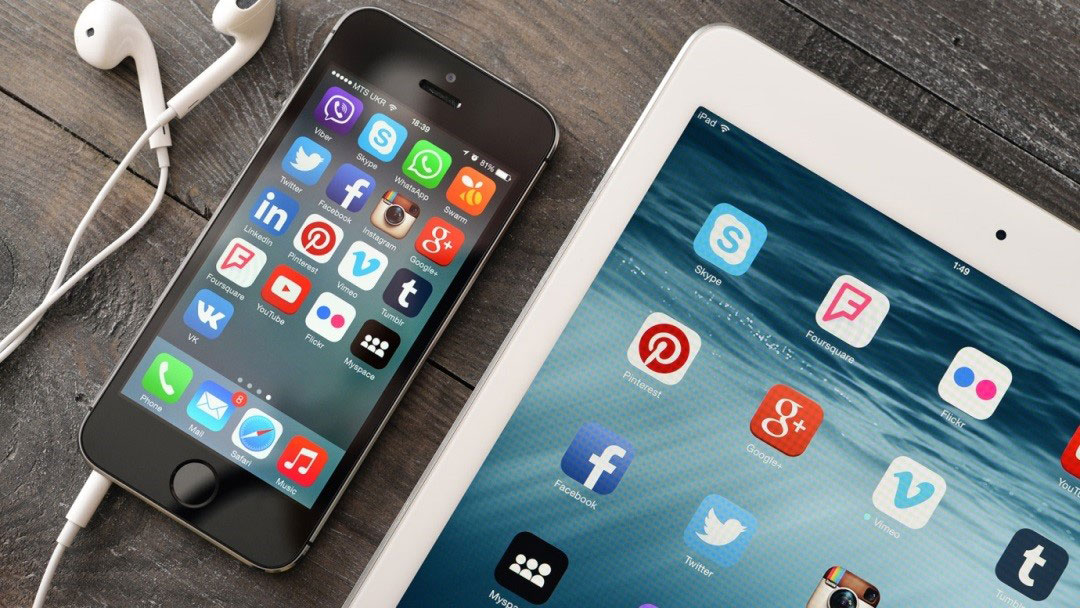 Optimise Your LinkedIn Profile
It seems straight forward, but this is an activity many people make the mistake of overlooking. Before you even begin engaging on social media, optimise your LinkedIn profile.
It is your digital CV and represents you online to potential employers. Companies often look to LinkedIn search when beginning a headhunt for an ideal candidate so there are many areas you need to ensure are looked after if you want to be representing yourself in the best light here.
Learn more here: https://www.diygenius.com/how-to-optimize-your-linkedin-profile-for-search/
Engage With Others
It's great to push out your own content but ensure you are sharing the content of others (relevant to your audience) and not just bothering people all day long shouting about yourself. Online presence is about engagement and relationship building like a community, not a floor for promoting yourself in the hard sell. It's all about the win- win. Helping and assisting others and genuinely contributing valuable content and input while gaining exposure.
Start Utilising Twitter Lists
If you are on twitter, start utilising twitter lists. Building Twitter lists help you segment the audience or quickly check in on those you are interested in on LinkedIn. If you then decide to publish a promoted post that is relevant to that audience, you can promote the post and target at a particular list.
Learn more: https://blog.bufferapp.com/twitter-lists
Get Into Linkedin Groups
You can start a group of your own but if you are unsure, start by joining groups relevant to you and your business/ employer and engage by posting value-add content, contributing and participating in existing conversations by answering questions and providing resources.
Learn more: https://blog.kissmetrics.com/linkedin-leveraging/
Where Smart Inbound Marketers Hang Out | www.Inbound.org
This is a great place to watch, learn and engage, the name says it all. There are constant discussions taking place where there is an opportunity to contribute and build your reputation simply by offering advice and the chance to learn from more experienced contributors also. Simple set up a profile, join a few groups of interest and get going. Inbound Marketing Certified? You can also find other certified inbound marketers here!
Continuously Upskill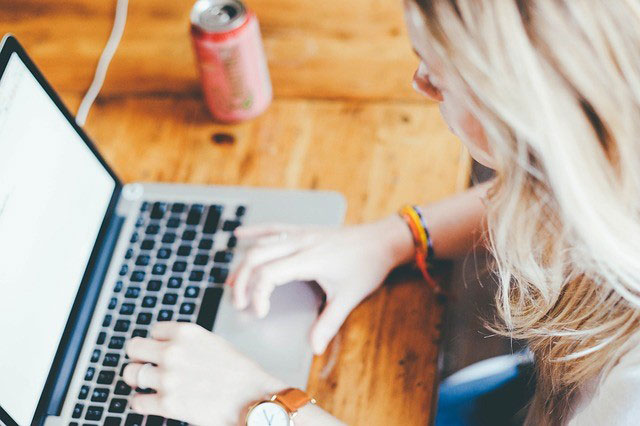 Inbound Marketing is a career that involves staying ahead of the curve all the time, like Google Algorithms, it changes constantly – just as you thought you had it figured out!
As a potential Inbound Marketing candidate, the one greatest thing you can do to make yourself highly attractive to an employer is to be constantly learning, upskilling and growing.
Curiosity and passion for what you do is one of the most attractive traits of a potential employee. It's not even a new concept – Walt Disney famously said that Disney, as a business, managed to keep innovating "because we're curious, and curiosity keeps leading us down new paths."
Pop Them In Your Pocket
Ensure you have a Pocket account and as you come across any great videos, articles, resources throughout your busy day or on the go – pocket them and then block off time to study and upskill in allocated time sittings.
Whiteboard Fridays
If SEO is your thing or you simply want to upskill and keep up to date, try Whiteboard Friday!
View the freshly published content every Friday (it's in the name really) or look back over posts/ videos from previous Fridays!
Taught be the Wizard of Moz himself, Rand Fishkin, these sessions are invaluable for keeping up to date with what is and is not affecting the work you are doing and how to be smarter about SEO and content creation.
Mozinars
Webinars/ Mozinars from Moz are, in their own words – "a great way to learn about online marketing and ask your questions directly to industry experts. As a Moz community member, you can participate in any Mozinar and watch previous ones for free."
Sign up and get notified of the next webinars as they are scheduled so you will never miss out!
Content Marketing Institute –Content Inc Podcasts
The podcasts are Joe Pulizzi, founder of Content Marketing Institute and author of one of "Five Must Read Business Books of 2013" by Fortune magazine. I think it's pretty safe to say the advice here is directly from an expert- listen and absorb, you're in safe hands!
Joe shares personal anecdotes from his life as well as lessons learned from others that have shaped his entrepreneurial style.
To top it off, episodes are only 10 minutes long so that's an upskill window on the work commute!
Social Media Examiner
The world's largest social media marketing resource, Social Media Examiner helps millions of businesses (and inbound marketers) discover how to best use social media to connect with customers, drive traffic, generate awareness and increase sales.
You can find all kind of resources here; ebooks, podcasts, reports, events, articles and more – well worth a browse or weekly check-in!
Tools Upskill
Watch for new tools to help you be a more efficient inbound marketer. One previous Learn Inbound Blog post from Stephen Kenwright, Head of Search at Branded3 is a great place to start.
Attend Learn Inbound – Ok, so I may be slightly biased as we love Learn Inbound, but trust me, it's a fantastic place to meet and mix with like-minded inbound marketers while getting to see talks from those who are leading the way in the inbound space in the UK, Europe, USA and beyond.
It will make you think differently and walk away with tips and tricks to put into place in your own role the very next day.
Contributing, upskilling and being part of all of the above creates your online presence and gives weight to your knowledge and willingness to be involved in the Inbound marketing community. For either your current or potential employer, it shows sincere interest and passion for what you do.