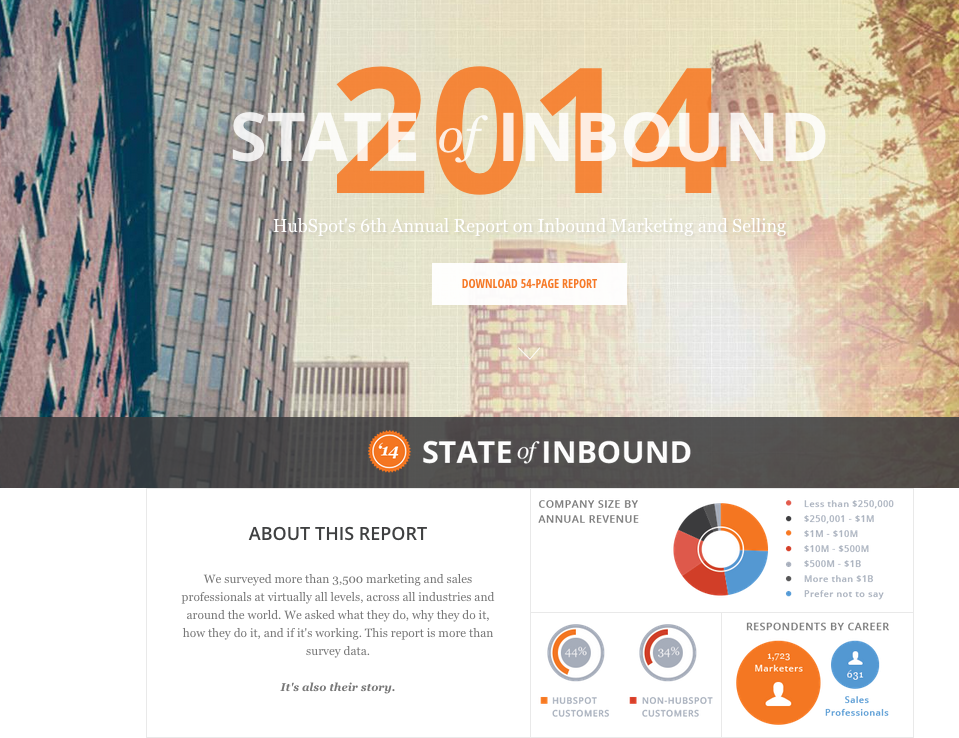 Source: Hubspot
According to Hubspot's 'State of Inbound 2014' report, twice as many respondents (45%) cited inbound marketing as their primary source of leads vs outbound marketing (22%). For the first time in the past four years, the impact of outbound marketing for lead generation has dropped sharply from 34% to 22%. As more and more companies warm to the benefits that inbound marketing can have for them, the demand for skilled inbound marketers continues to rise (good news for us!)
Are you searching for an inbound marketing role? It can sometimes be difficult to identify what exactly recruiters are looking for due to inbound roles requiring a broad set of skills and knowledge. In order to get a clear understanding of what companies are looking for in an inbound marketing candidate, we spoke to three leading digital recruiters in Ireland.

Alan Murphy: Sales & Marketing Recruitment Consultant (Sigmar Recruitment)
In a sentence I am looking for evidence of 'return on investment' in a digital marketing capacity. Analytics is a big part of digital marketing now and it is so easy to show for an investment of money or time what the return was. This could be your own personal side project or part of a job you held where you made a website or a Facebook page and have built it from 0 to X hits per day / likes.
Being able to talk through this side of digital marketing shows that you are creative and also aware of the commercial implications of being in marketing and producing effective content.

Cecilia Desmond: Recruitment Consultant – Marketing (Morgan McKinley)
When recruiting for inbound marketers, I look for candidates with a strong understanding of consumers and the full marketing mix, experience converting site traffic through calls-to-action, landing pages, and lead generation content, search engine optimization, professional experience using social media, landing page conversion testing, online advertising and email marketing, experience in growing and utilising a CRM.
Inbound Marketers are typically strategic & analytical thinkers, they display creativity in their approach to engaging consumers but will use data to inform decisions.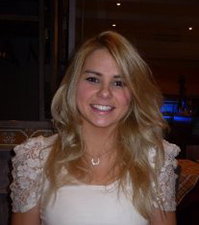 Lorraine Lally: Senior Marketing & Digital Recruitment Consultant (CPL)
The ideal inbound marketing candidate should be analytical, socially savvy "digital native" who gets SEO, content marketing and social media marketing on more of a strategic level.
Candidates should express an interest in inbound marketing outside of the day job. I always ask candidates if he or she has a strong personal presence online via a personal blog, Twitter account, etc.
At the end of the day, an ideal inbound marketer should understand that inbound marketing is not just about producing catchy content but about generating leads. I would especially be asking those type of questions if I was interviewing candidates for companies like Marketo, Adroll and Hubspot where this is the key to their business success.
Key characteristics would be as follows:
1. Creativity: passion for creating and managing social media and content marketing strategies
2. Strategic and Time management skills. Some candidates may be great at creating fresh content and telling you about their great blogs they have written, but are they posting and engaging with their target audience at the right times and using the right methods.
3. Analytical/data driven: an inbound marketing candidate needs to have the ability to orchestrate every detail and then measure results.
4. Passionate about converting leads into sales.
————————————————————–
If you're still unsure about how to get started in the inbound marketing industry then get in touch Alan, Cecilia or Lorraine who will be more than happy to advise you about the best route to take for landing the perfect inbound marketing role.
Alternatively, why not come along to the next Learn Inbound event? We bring together leading inbound marketing experts to provide you with actionable tips and advice that you can put into practice the next day in your job.