Over the past couple of months, our team has grown steadily to prepare for upcoming events, unannounced projects and the new direction we want to take as a company. In July, we will be celebrating the tenth Learn Inbound event (I still can't believe it) and the three year anniversary of when Learn Inbound first launched. For the past three years, I've largely been working alone on a mission to bring better quality training opportunities to Ireland, and while I think we've had some impact, there's a lot of work to be done over the coming months and years.
So with that in mind, I'd like to introduce you to the latest members of our team. Be sure to say "hello" to them at our next event on Wednesday 19th July.
Marijana Kostelac, Community Manager at Learn Inbound

I first chatted to Marijana back in October 2015 when she reached out to us about helping out at our events. After attending one of our events and showing a love for all things inbound marketing, she joined the team as a helper at our January event last year. Since then, Marijana has been an essential part of our events team by making attendees feel welcome, working with our speakers, and contributing content to this very blog.
After three years of managing our social media accounts, I'm excited to hand over the reins to Marijana who will be taking care of our community from this point onwards.
1) Tell us a bit about yourself, Marijana…
I'm a Croatian gal based in Dublin. If you were to sum me up as a professional, you'd say I'm a journalist turned travel blogger turned writer and content marketer, now on a mission to improve how content marketing is done, one business at a time. As an individual, you could say I'm a curly-haired head on a mission to spread positivity and visit each corner of the world!
2) What aspects of inbound marketing are you particularly passionate about?
As if you couldn't say from my above answer – I'm crazy about content marketing! I've always really seen myself as a journalist and a writer in a very traditional sense of the word (I've gained a Masters in Journalism in 2015), so it was only a couple of years ago that I fell in love with the power of content in an online world. This brought a whole new perspective and put me on a quest to understand what it takes to build content with a purpose. Following from that, I fell in love with social media and its incredible value in building a community. I truly enjoy it!
3) What brought you to Learn Inbound?
Following the above realisation at some point in 2015, I was spending every waking minute on learning about marketing and everything that goes into it, from content and social to search, mobile and conversion optimisation. Naturally, I came across Learn Inbound's events and fell head over heels for them. In early 2016, I became great friends with the team behind it and I first started helping out with bits and pieces at events and it grew into so much more. I'm super humbled and happy to be given an opportunity to grow Learn Inbound's community!
4) When you're not a kick-ass marketer, what else do you enjoy doing?
SO many things! I am a long-distance runner so there's basically always a chance I'm out running. I'm also on a constant hunt for a next flight deal and a cool new destination to travel to, and I've visited 20+ countries so far! When I attempt to not actually move, I'm usually accompanied by the latest Marvel series on Netflix, a good comedy show, or a great book. Oh, and a strong cup of tea.
5) And one thing most people don't know about you…
I've once run 100 kilometres in one day. Yep, you read that correctly. It was a 12-hour long-distance running race, and I've set myself up for that beautiful three-digit result! I was only 21 years old at the time. And if you're wondering – no, I could not walk properly for the next couple of days. But, yes, I'd do it again!
Gustavo Pelogia, Inbound Marketing Specialist at Learn Inbound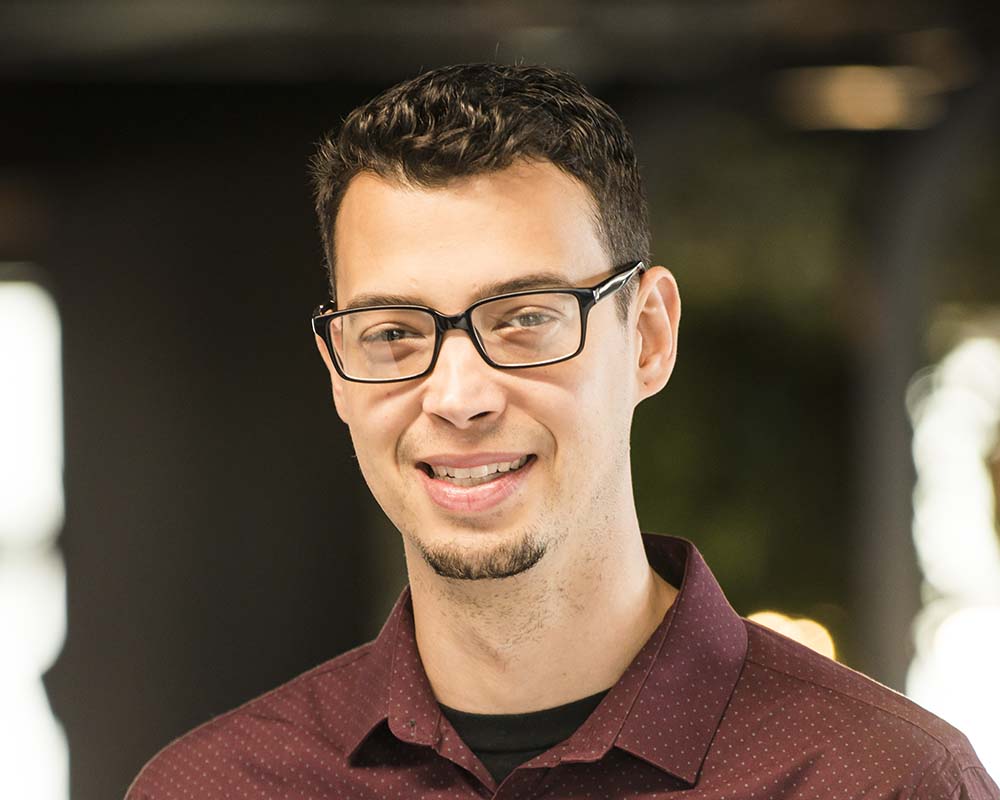 A year ago I attended an inbound marketing conference in Valencia, Spain. It was during a lunch organised by SEMrush that I briefly met Gus who at the time was living in Amsterdam, but similar to me, he had gone along to the conference to learn from leading industry speakers.
Following our brief holiday fling (joking), Gus made the romantic gesture to fly to Dublin for our July event to find out what marketing community exists here in Ireland. It was during this trip that he began to think about a permanent move to Dublin, which eventually happened in September last year and the start of his Learn Inbound journey.
Be sure to keep an eye on our blog over the coming months to check out new posts from Gus.
1) Tell us a bit about yourself, Gus…
Hi! I'm Gus, 30 years old half-way-nerd from Brazil. SEO has been one of my favourite things in life for almost five years. Ireland is the fourth country I have lived in and I can relate Seinfeld to almost any day-to-day situations – it's an obsession. Most of the time I'm listening to punk rock/hardcore/emocore but I eventually I need a party techno night.
2) What aspects of inbound marketing are you particularly passionate about?
The idea of developing content to help people before they take decisions has always been attractive to me. I always like to know what's going on before buying something and inbound marketing is a great way to make customers feel secure in every step before taking (or not) a small or big decision, usually involving money.
3) What brought you to Learn Inbound?
I met Mark in another conference in Spain early in 2016 and a few months later I attended Learn Inbound. The event was great and I saw a lot of marketing potential to develop in Dublin while talking to other attendees and meeting people at Google and LinkedIn. A few months later, in September 2016, I moved to Ireland and officially joined the team.
4) When you're not a kick-ass marketer, what else do you enjoy doing?
Drinking a couple of pints a week around Dublin, travelling to Amsterdam (where I lived for three and half years prior to Dublin) and going to the gym at unusual times. Oh, I also often wake up in the middle of the night to watch my football team in Brazil.
5) And one thing most people don't know about you…
I mostly travel to places where I've friends not just because I want to see them, but because I don't want to pay for hotel nights. Just to make things easier, I tell people I'm from São Paulo but I'm actually from a city called Taubaté, which is located 140km from São Paulo.
Duda Gruppi, Event Coordinator at Learn Inbound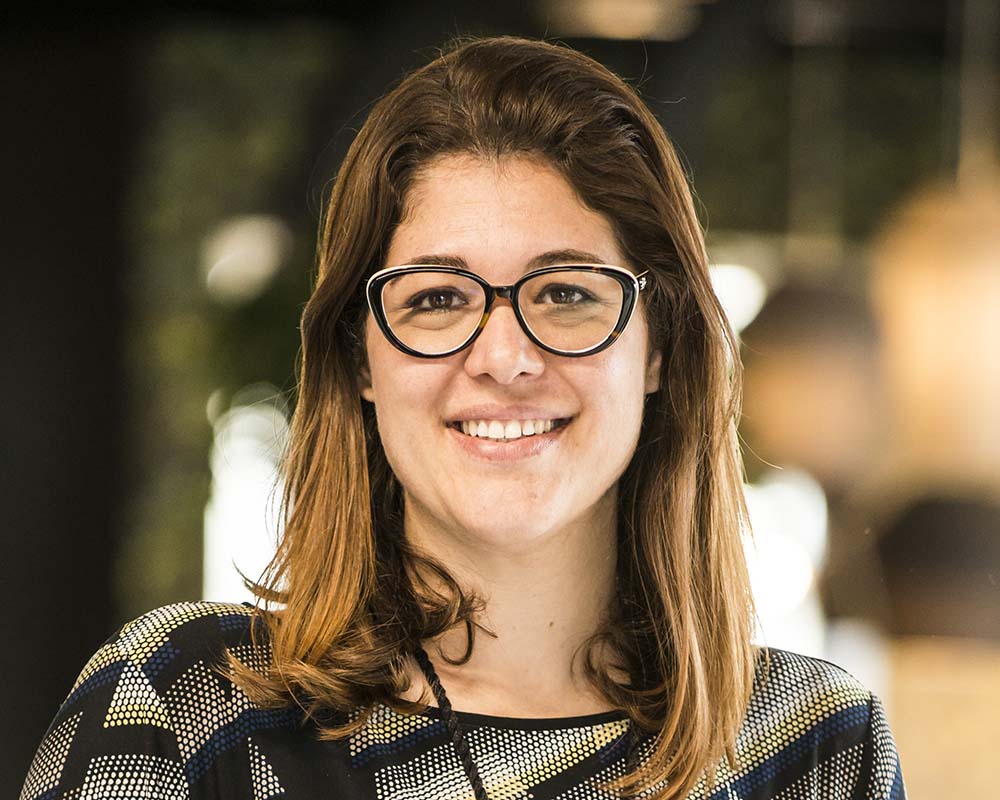 We're always on the look out for people who want to help with the management of our events. It was just before our October full-day conference last year that Duda got in touch to ask if she could help out with check-in and ensuring attendees had a great experience on the day. After that event wrapped, Duda has become a more integral part of the team by assisting with the projects we'll be rolling out over the coming months.
If you have any questions at our July event then chat to Duda who will ensure you get the most out of the evening.
1) Tell us a bit about yourself, Duda…
My name is Eduarda, but everybody calls me Duda, but that's cool with me. I'm Brazilian and work as an event professional in different areas. I also work as a ghostwriter and translator for some Brazilian blogs, so if there's anything I can ever help you with, feel free to reach out to me!
2) What aspects of inbound marketing are you particularly passionate about?
As someone that's completely new to inbound marketing, I'm enjoying the challenge of learning a new skill every day. The old school approach to getting your message out there to drive awareness of your product or service feels a bit dated when you begin to understand how to build trust in a brand. I'm lucky to be working in a team of talented content marketers and SEO specialists who I can learn from every day.
3) What brought you to Learn Inbound?
I discovered Learn Inbound late last year when I was searching for opportunities to upskill my knowledge of inbound marketing and to network with fellow marketers. After reaching out to the team, I began to help out at the events by assisting with the setting up on the day, management of suppliers, and ensuring you, the attendee, has a great experience. Be sure to say "hello" if you spot me at the check-in desk of our next event on Wednesday 19th July.
4) When you're not a kick-ass marketer, what else do you enjoy doing?
When I'm not learning about inbound marketing with these guys, I'm busy with my friends, travelling to new places, checking out music and cultures. And did I mention travel? I love to travel! Feel free to pick my brains anytime about places you should visit.
5) And one thing most people don't know about you…
I was born in a small village in Brazil after my mother being almost 10 months pregnant, but I have never lived there. Also, you'll never find me with a pair of high heels on as I've no idea how to walk in them!
If you have any questions about our events then reach out to our team. And if you'd love to become a part of Learn Inbound, drop us a message to tell us a little bit about you and what areas of inbound marketing you're particularly passionate about.