Over the past four years, Learn Inbound has grown from a small meetup of 30 people at a bar in Dublin to a two-day conference where we're expecting 600 people to join us this September. Aside from our annual conference, we're also hosting monthly marketing meetups to bring together the digital community of Dublin, and advanced level digital marketing courses which we kicked off in the latter half of 2017.
To-date, the Learn Inbound team has primarily consisted of a few volunteers who have been kind enough to give up their spare time to assist with the events. Without the support of others, it's unlikely we'd be where we are today – one of Ireland's leading digital marketing conferences. Due to our ambitious goals, we're searching for people to join the team on a voluntary basis to assist with our annual conference, monthly meetups and ongoing marketing activities.
How Can I Help?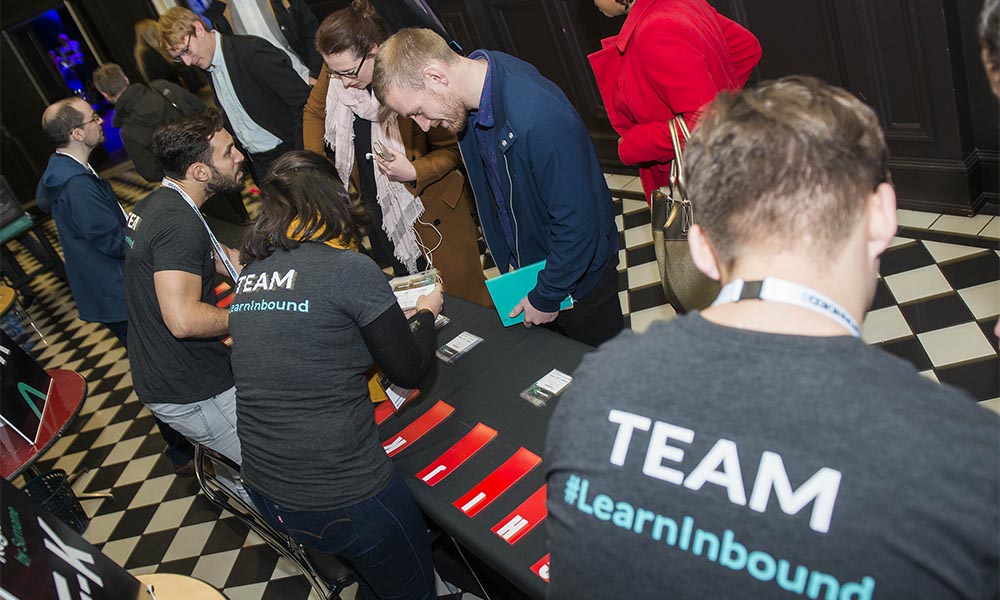 We're on the lookout for digital marketers that have an hour or two to spare per week who want to become a part of something bigger. Here are some of the areas we need assistance with:
– Meetups: Assisting at the check-in desk, technical setup (AV), and ensuring the monthly meetups comply with our event safety initiatives
– Annual Conference: Assisting with check-in, helping attendees, managing speakers, and ensuring the two-day conference complies with our event safety initiatives
– Social Media: We're always in need of assistance with managing our social media accounts, so if you're a social media fanatic, this is an excellent opportunity to help lead our strategy
– Blog Posts: If you have some actionable tips, tactics or strategies to share, we'd love to hear them on our blog
– Community: Besides our monthly meetups, we have plans to kick off a number of other initiatives to help build and nurture Ireland's largest digital community
What's In It For Me?
We're not expecting anyone to give up a couple of hours of their spare time per week for nothing, so here are a few of the perks you can expect when you join our team:
Tangible benefits:
– A complimentary space on any of our digital marketing courses (€495)
– A complimentary ticket to our two-day conference and one for a friend (€299)
– Attend the speakers' dinner with our team (dinner & drinks)
– Learn Inbound swag (t-shirt, hoodie & more)
Intangible benefits:
– Build connections with other marketers
– Develop your knowledge and personal brand
– Strengthen your CV
– Public speaking experience through our meetups
How Can I Apply?
If you're a digital marketer that wants to build connections with other Dublin based marketers, then get in touch to see if you're a fit for our team. Tell us a little about you, what areas of digital marketing excite you, and why you'd like to join us.