Wow, the past couple of months has passed by quickly.
While it may appear we're having a relaxing time by removing an event from this year's lineup, the truth is that we've been busier than ever since our last event wrapped back in January. Over the coming months, we'll be making a couple of announcements about our future plans, as well as rolling out updates to our website in the form of tweaks, redesigns and new sections. Keep your eyes peeled for all of that exciting stuff.
Anyway, we know you're busy, so let's jump right into the reason you're here.
With only 71 days left until our next event, we're delighted to confirm the full agenda for our July evening event. We've got an amazing line-up of speakers who will be covering website personalisation, quick wins to improve your website and how to grow an audience. As always, our aim is to make the talks as actionable as possible so you have something useful to put into practice the very next day.
Check out the topics below to get a feel for what you can expect to learn on July 19th as Learn Inbound returns to The Academy in Dublin.
Cara Harshman – Demystifying Website Personalisation: The Building Blocks to Grow Your Business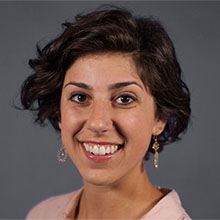 Most websites are designed to be one-size-fits-all. We know that in reality web is anything but homogenous and our website visitors are incredibly diverse. Website personalisation is a marketing strategy that allows you to create unique, valuable experiences that can explode your sales and grow your business. Personalising your marketing may be a daunting idea right now, but after Cara breaks it down, you'll realise why embracing it early will be transformative, highly lucrative, addicting, and not creepy.
If you want to be on the cutting edge of digital marketing, you need to learn how to personalise your website for each user. The good news is, it's easier than you think when you learn the fundamentals to website personalisation.
Key Takeaways:
The what and why of website personalisation
Case studies highlighting how top brands are using personalisation today
Common pitfalls to avoid and actionable tips to start delivering personalised website experiences
Angie Schottmuller – Growth Avengers: Uniting IT & Marketing Teams to Kicka$$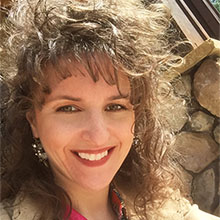 Should you dive deeper into a speciality or broaden your knowledge across disciplines? It's an ongoing challenge for every aspiring growth marketer. It can take years to build adequate cross-channel knowledge that fuels big-picture strategy. You'll get a full-stack in just 30 minutes! Angie will share 7 remarkable hybrid hacks — deep insights that cross multiple disciplines of marketing technology. You'll gain simple, clever wins and technical game-changers proven to make a bigger impact for your organisation. With such ROI-potent strategies, you're guaranteed to leave with a buzz!
Key Takeaways:
How to identify "hybrid" optimization power plays for broader impact
Common mistakes of siloed marketing/technology teams (and how to fix them)
Clever, game-changing tactics that can be implemented with minimal effort
Kieran Flanagan – Creating Predictable Growth: How to find your Product-Channel Fit and Acquire Users that Stick Around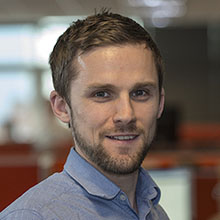 Growing an audience for a product is hard. Monetizing that audience can be even more challenging. This is why a lot of good products fail. Just focusing on finding product market fit isn't enough. You also need to consider your product-channel fit to not only determine how you're going to acquire users for your product but also those users who'll actually stick around and pay you money.
Key Takeaways:
How successful companies hone in on finding their product-channel fit
The right way to run minimal viable tests in those channels and using data
How to identify the behaviours and trends of your most valuable users
If you're as excited as we are about Kieran returning to the Learn Inbound stage, check out the talk he gave way back in April 2015 at our second event. It's packed full of useful tips.
And More
Besides three amazing talks, we'll also be providing healthy snacks and treats to celebrate our 10th event. It has been a heck of a journey over the past two years as we welcomed leading industry experts from across the globe. We hope you can join us on 19th July to celebrate the occasion with us, and to learn more about our upcoming November conference and next stages of growth. As always, feel free to reach out to us anytime if you have a question about our events.