October's video pack has arrived! You can look forward to 2 hours of inspirational talks on International Inbound Marketing, Link Building, Search Ranking Factors and Relationship Building. The videos are available to download or stream to watch on the move, so there's no reason for you to miss out on the latest happenings in inbound marketing.
If you did happen to miss any of the 2015 events, you should check out the videos from January, April and July which can also be downloaded or streamed for free.
Rand Fishkin – Moz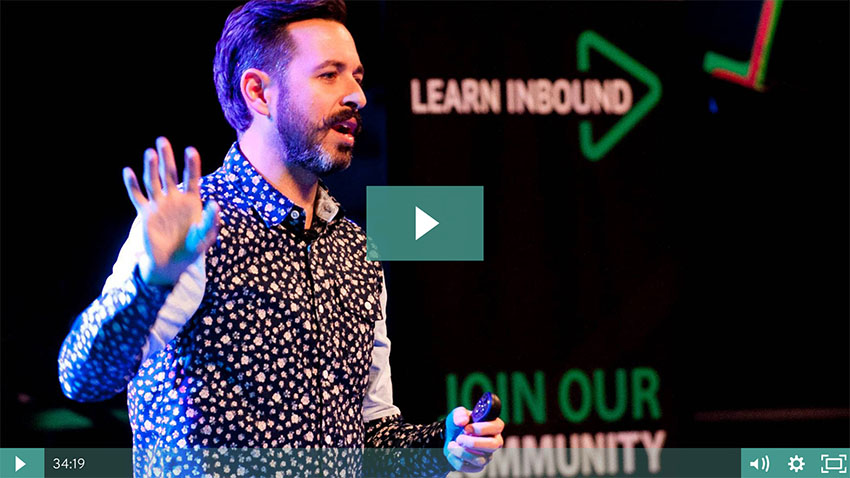 Description: In this presentation, Rand covers Moz's recently released search ranking factors correlation data, opinions of the SEO field collected via survey, and the results of some recent tests performed on Google. Together, these will help illustrate how the search giant is ranking things today, and what tactics are working in SEO.
Wil Reynolds – Seer Interactive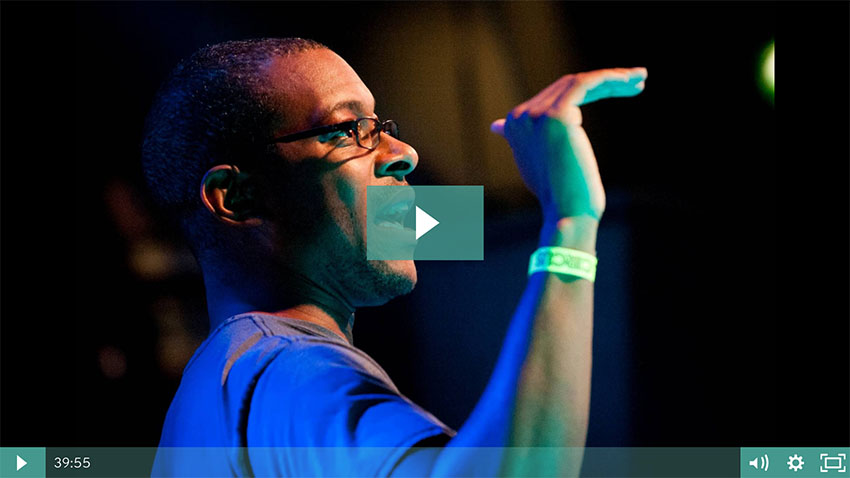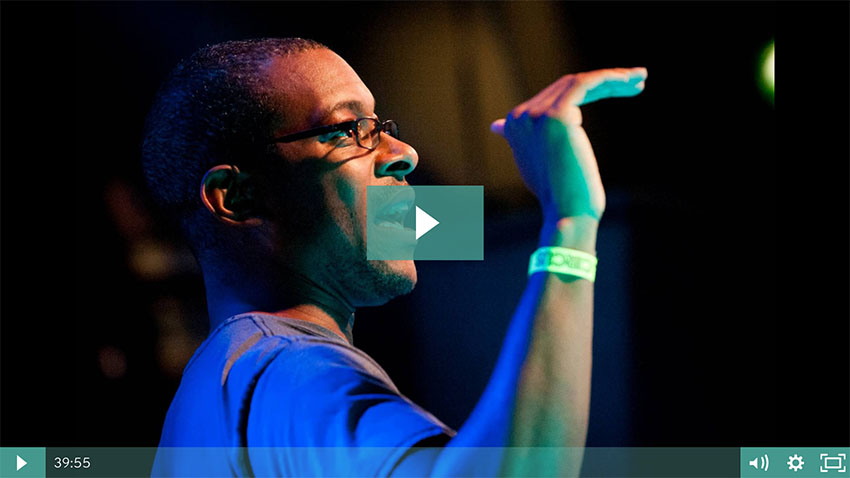 Description: We have no time! I've heard it before, so in this session, we'll tackle several strategies to get you quick wins so you have time to do some of the bigger campaigns I'll show you later.  We'll discuss everything from quick link wins to how to get rankings to your great content without doing any outreach.
Gianluca Fiorelli – ILoveSEO.net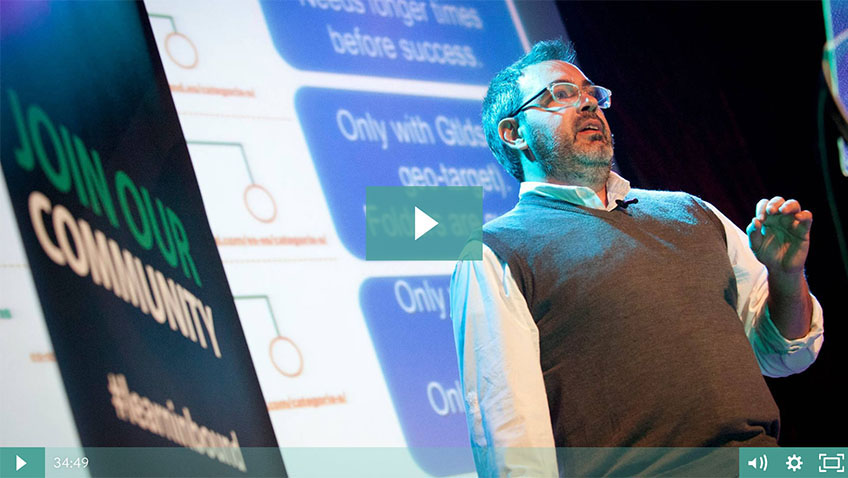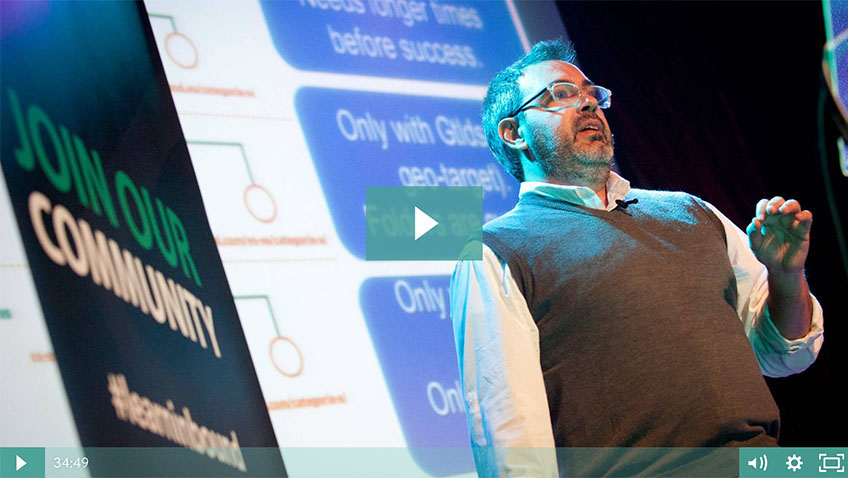 Description: Going international is a desire that many businesses have experienced and that even more continue to consider but are unsure of what steps to take next. The question that's commonly asked, how do I do it well? Gianluca presents a checklist of things every business must do before, during and after going international to get the best results.
Bas van den Beld – State of Digital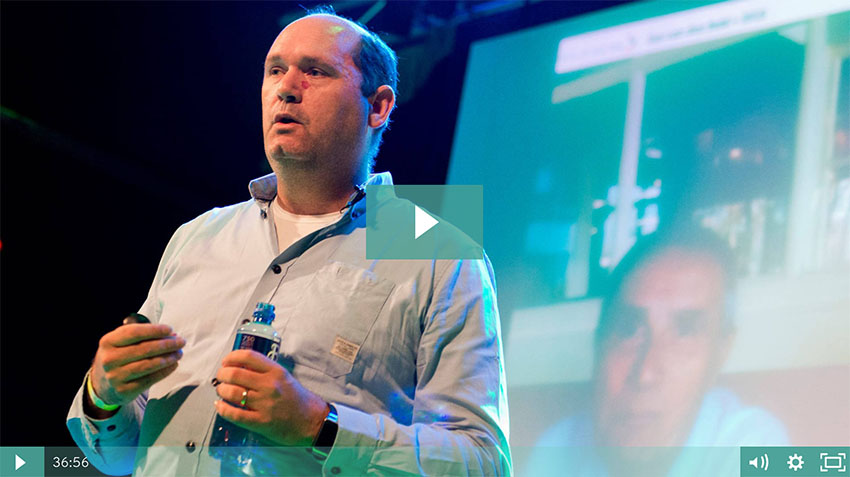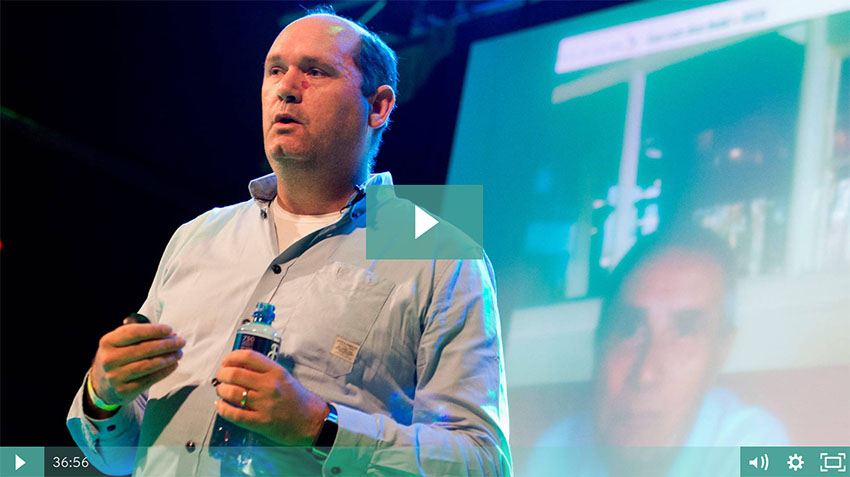 Description: In this talk, Bas talks about the importance of really connecting to your audience and understanding their needs in order to create successful marketing campaigns. With real life examples and storytelling, Bas shows insights and possibilities you might not have thought about before.
Our Next Event

We're back again on Wednesday 20th January at The Academy in Dublin with Kirsty Hulse, Paddy Moogan and Lexi Mills joining us for our first event of 2016. As usual, we will be providing free snacks and drinks to keep you focused for an evening of inbound marketing learning. If you haven't bought a ticket yet, they're currently on sale for €35 each, so grab one before they sell out.