Unfamiliar with the Online Marketing in Galway (OMiG) events? You shouldn't be if you're based in Ireland, but we'll forgive you if you're among the many people that sometimes never step outside of the Dublin bubble (something many of us are often guilty of).
OMiG is a networking group based in Galway that brings together business owners, entrepreneurs and professionals each month to learn from leading digital marketing experts. They've been running monthly meetup events ever since 2011 when Maricka Burke Keogh identified an opportunity to bring together like-minded people that wanted to upskill their digital marketing knowledge. At each event, the OMiG team invite local digital marketing experts to share their knowledge with a group of 60-120 people. Recently they've taken this concept to the next level by launching Galway's first ever Digital Summit. When Maricka and the team are not busy planning these events, they're ensuring local businesses are recognised for their work at the annual 'OMiG Awards' ceremony. Impressive, right?
As Learn Inbound is still relatively new to the event scene we thought it would be a great idea to pick the brains of Maricka Burke Keogh, the founder of OMiG, to learn how she has created an incredibly successful series of monthly meetup events for digital marketers.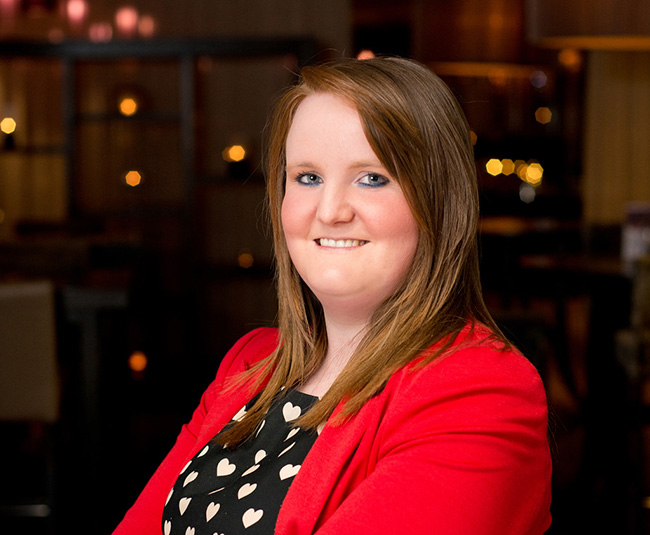 First off, big congratulations on organising the first Digital Summit in Galway. What has the feedback been like from the people in attendance?
Thank you. We were really happy with the Summit. However, we were also very aware that it was rough around the edges. The feedback overall has been very positive, but we received lots of constructive feedback on how we can improve things for next year. Some of the feedback we were aware of and some was completely new to us, either way, we are happy to get it and we will work hard to make it a bigger and better event for 2016.
Is there anything you'd love to do differently next time?
Yes definitely. Straight after the Summit, the OMiG volunteer team held a debrief. With over 20 volunteers, we now have the luxury of tapping into an amazingly enthusiastic network. The debrief had a structured set of questions and each volunteer gave their honest feedback. Of course, we realised feedback from the team only would be very limited and could potentially limit insights as we have been buried in an OMiGbubble for a few months organising these events. For that reason, we always carry out research with attendees/sponsors and friends of our larger OMiG events.
A quantitative survey was sent out to our database of those who attended the event i.e. 480 people, out of that over 150 surveys were completed which is over 30% success making it more than statistically viable. There was a small element of qualitative research in this survey also and this alongside structured questions gave us great insight to people's thoughts and feedback on the event.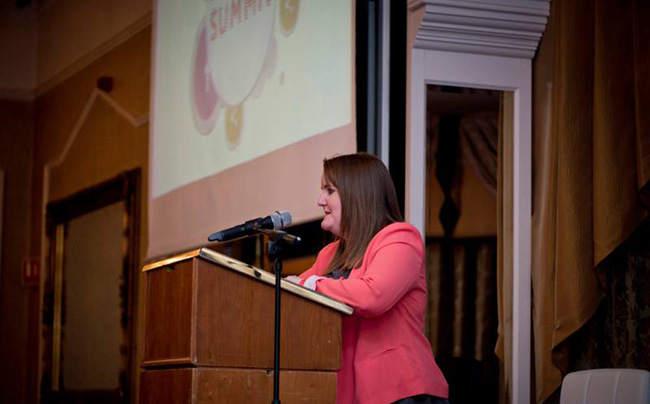 Some of the feedback we were more than aware of, for example, the sound on the evening. The sound, unfortunately, was not perfect. We had extremely small budgets to work with as we were only charging between €5-8 for a ticket to the summit. Additionally many people especially those who exhibited comment on the flow of foot traffic for exhibiting. The room was not big enough for everything and we have on the case since February 2015 making sure that next year we have better sound and a better space for exhibitors too.
We are also going to completely revisit the format of the panel discussion, we are considering multiple panel discussions at the moment and the option of smaller breakout rooms for more intimate discussions. We also want to ensure each speaker has more time to talk.
Aside from the areas we are working to improve there were positives also, we had an amazing panel of speakers, we created a great buzz around Galway and we are looking forward to a lot more bigger and better events in the West of Ireland.
Tell us a little bit about the team around you: who has helped to make OMiG such a success over the past couple of years?
OMiG has an amazing team, we try to keep things loose and informal for now. Many of us have full-time jobs or some of the volunteers have their own companies. OMiG is a chance for all of us to experiment, learn and make mistakes. We meet formally at our monthly meet ups, and generally, aside from that, we have team meetings every two months. During our bigger events everyone in the team is great and chipping in and our meetings can increase to twice weekly, at the moment this is limited to the new Digital Summit and the OMiG Awards that have now been on for the last two years.
What is great about the bigger events is that it really brings the team together and you really see personality and strengths coming through in different team members. There are no senior or junior members, everyone has the same opportunity to make a difference in OMiG. I believe that we should embrace students, in particular, coming in with fresh and new perspectives that have not yet be moulded by the workplace – this can only be a good thing when blended with those that are experienced. 
One of the things that stood out to me at the Digital Summit event was the sense of a close-knit community. How receptive have you found digital marketing practitioners in Galway to regular digital marketing meetup events?
Galway has been so receptive. We are all in a situation, whether we deem ourselves 'experts' or 'novice' in digital marketing, where we need to continually be reading or practising new ways or updating ways of doing things.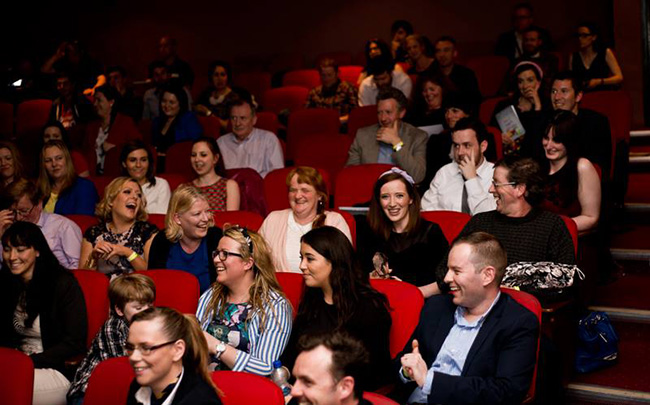 We have a lot of attendees from start-ups and SMEs who do not have the luxury of a marketing department let alone a dedicated digital marketing professional working in the company. These attendees really value the knowledge shared at OMiG meet ups – the word 'shared' is very important here as this is a big thing I see in OMiG i.e. sharing knowledge, crowd-sourcing knowledge. It is impossible for someone to be an expert of every element involved in Digital Marketing so OMiG wants everyone to make the most out of each other's knowledge by sharing and exchanging it.
With years of experience organising monthly meet ups under your belt, what's next for OMiG going forward?
We have a much bigger and better OMiG Digital Summit up our sleeve for January 2016, we really are working to implement the feedback received and making this something worthwhile yet affordable for all who attends. We are shaking our monthly meet ups a little this year too, with some new piratical sessions including user testing sessions which will be announced soon – WATCH THIS SPACE.
In addition to all the new events, we are working hard on planning a new website and online areas that really encourages engagement and participation. So late 2015/2016 will be a very busy time for us. 
On the occasion you do get a day off from organising the next OMiG meet up, are there any industry events you love to attend?
The big one I love attending which is probably very obvious is the Web Summit, a few of us from OMiG have booked that again for November 2015. I was also at EnterConf in Belfast last week, a sister event of the web summit. Galway have some great events going on at the minute with Start Up Galway and the second Start Up Weekend Galway coming up this September.
I want to make it to more events in Dublin too, in particular, Learn Inbound. Some of the OMiG crew have attended a few of the Google Foundry events that Google put on for Analytics and Adwords.
And finally…
One of the things we're finding with organising events is that they're tricky but highly rewarding. Do you have any tips for rookies in this space like us? 🙂
Learn Inbound are definitely not rookies, we look up to what you guys are doing. It is very professional and we would also look to you for inspiration. Events can be tricky but look at your team and strengths and weaknesses within, try split out roles accordingly that match people's strengths. Ask for feedback, we know at OMiG we are not perfect but we are trying our best and always ask for feedback on how we can improve things for next time. Bring your attendees it to the organisation process by getting their feedback and making this process transparent. We are not 100% there with OMiG yet but we are working on it.
Want to attend an OMiG event? Keep a close eye on their website, Facebook and Twitter accounts to be the first to find out when the next one is taking place.