Howdy folks! Ercus here, long time reader, first-time contributor! How are those resolutions holding up? I know…don't mention the war! Anyway, if improving your site's SEO was on your resolution list I might just be able to help.
I've tracked down some handy SEO tools that can make life easier. SEO can be a tedious task at the best of times. I often find myself trawling excel spreadsheets for hours weeping. And anyone who is in the "I love excel" gang can get up the yard. We all know you secretly hate it. But seriously, excel lovers and haters will equally adore these tools.
These are a collection of free tools that make keyword research a doddle. The tools will give you every possible autocomplete answer Google and other search engines have to offer. You can then copy these lists into Google keyword planner and get search volumes. Easy Peasy. Each tool offers different engines, but personally, I prefer Keywordtool.io because it looks pretty.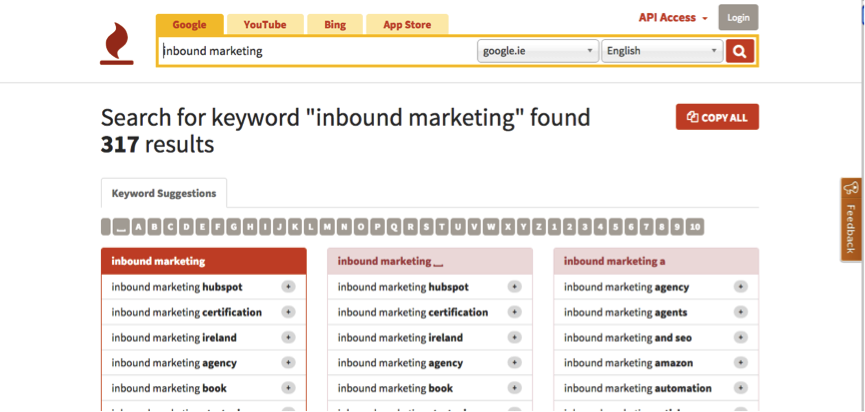 These tools are most commonly used to check a site's backlink profile. In case you don't know, you might be doing this if you received a Google penalty. Another great use I find for these tools is link building. Simply enter a competitor's URL and hey presto you can see their full backlink profile. The likelihood is if a site linked to your competitor's site they might just link to yours.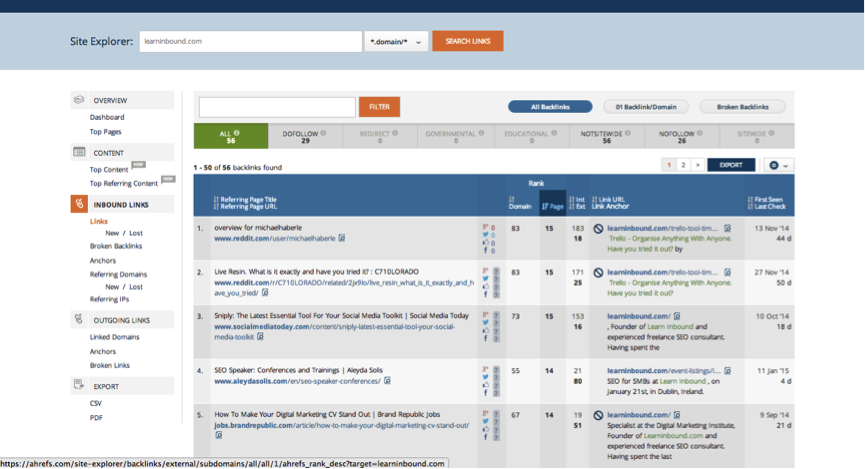 NB – Link Risk and Link Detox are not free and AHREF and OSE just provide a free sample. 
These tools are quite different from each other, but both give stacks of information on a site's overall SEO performance. The Moz plugin gives you instant access to on page SEO factors, domain & page authority and an overview of a sites backlink profile. Incredible stuff really for a free tool! What I love about it is it gives an overlay on SERPs. So you can get a quick snapshot of some of the reasoning behind ranking.
Screaming Frog SEO spider will crawl up to 500 pages of your site for free. It gives an overview of all your title tags, header tags, meta descriptions and more. Plus it will also highlight any missing, oversized and duplicated tags, oversized images and site errors. The perfect tool for a good auld SEO clean up!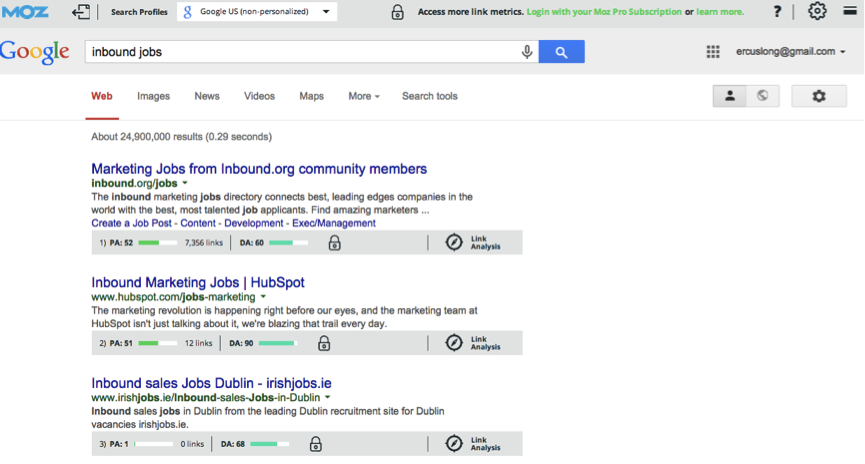 Moz Plug-in
I hope this helps with your SEO trials and tribulations. If another tool worked for you please let us know. Simply comment below and give us the juicy details.