Over the past six years, we've grown from a small meetup of 100 people into a much bigger community. Learn Inbound is now made up of an annual two-day conference, monthly meetups (Pint-Sized Marketing) and a series of training courses that have attracted over 5,000 marketers.
I couldn't be prouder of the community we've built. Learn Inbounders are incredibly smart, friendly, kindhearted and supportive marketers who are always trying to help those around them.
There have been some challenges along the way!  But the support my team and I've had had from our community, who return time and time again to our events, has made building Learn Inbound an adventure of note. Thank you! 🙌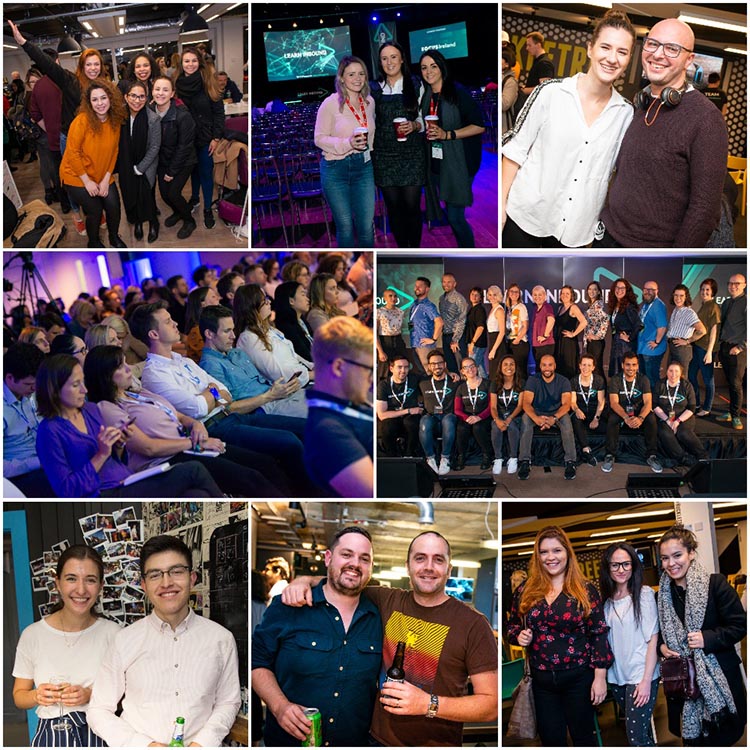 I have been fortunate to have met and befriended people who started their careers with us and progressed into senior-level roles throughout those six years. Bringing marketers like this together to learn, meet and grow together through our events is the reason why we're still here.  And it's also the reason why we're stepping things up a level later this month by launching a Slack community.
You've told us in our feedback surveys that you'd love to have more opportunities to network with one another before, during and after our events. You want to keep in touch with people long after the lights have been switched off at our events, without having to resort to scribbling down email addresses or fumbling through your bags to find a business card.
After months of planning, we are excited to announce the launch of a brand new community for Learn Inbound that will allow you to ask questions, find answers, and engage with marketers from all backgrounds.
At Learn Inbound, we believe greatness happens when we come together. Our goal is to bring together marketers to share tips & insights, build new connections, and develop meaningful and long-lasting relationships in the digital marketing industry.
Want to get involved? Here's everything you need to know about our community.
Who is this community for?
The simple answer: everyone!
While we expect the largest portion of our community will be past attendees of our events, we're also leaving the door open to anyone who's interested in upskilling their digital marketing knowledge or sharing industry experience with hungry, eager to learn digital marketers from all backgrounds.
How can I join?
We don't want our members to be contacted with spammy offers, sales promotions and other forms of cold outreach, so that's why our community is gated by having a sign-up form in place. Once you submit your details, our team will review your application to determine whether you're the best fit for our community (i.e. you are who you say you are).
How will it be moderated?
A lot of online forums and communities have "moderators" who do nothing more than enforce rules, but we decided we wanted to do something a little different! Our community team consists of industry experts who will share their knowledge. A lot of these experts have presented at our events before, so when we say "expert" you can be reassured that we mean exactly that! Their role will be to chat about their insights and knowledge, participate in conversations and help our community grow their own inbound marketing skills.
If you have any questions about our community then send me a message on Twitter.