Excited for the next Learn Inbound event? We definitely are! That's why we asked some of the speakers to answer a few questions and give a taste of what is coming on October 19th. If you are into links, PR, technical SEO, content marketing or if you just want to be prepared to travel in a time machine, there is relevant information for you in this post.
In case you are still planning to come to our first full-day conference, be quick: tickets are 85% sold out. Save your seat for a full-day conference with 10 marketing experts, food and an after-party sponsored by SEMRush.
Without further ado, check it out what the specialists have prepared and enjoy the whole package at The Academy next week!
Barry Adams – Polemic Digital
Subject: How To Screw Up Your Technical SEO In Five Easy Steps Digital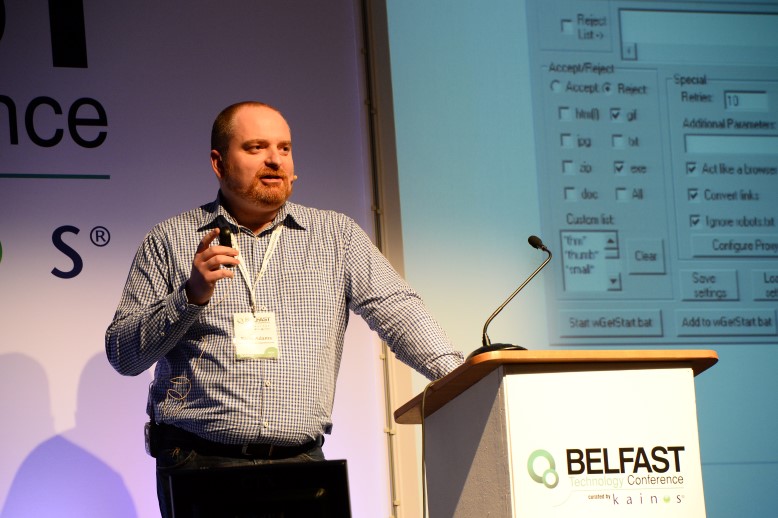 Gus: Back in the days, what was the main technical aspect you didn't care much during a technical audit, but finds out relevant these days?
Barry: I suppose what I previously didn't care so much about (we're talking back in 2007-08) was preserving crawl budget, whereas now I see that as a key element of technical SEO. And of course newer technologies like structured data and Google AMP, we couldn't audit for those before as they didn't exist yet.
Laura Crimmons – Branded3
Subject: The value you're not reporting on from your Digital PR & Content Marketing
Gus: Recently SEOs and content marketers have been debating if PR is (or not) the new link building. What do you think about it?
Laura: I wouldn't say that PR is necessarily the new link building for a few reasons, however, I do believe that PR is one of the best tactics for generating high quality, natural links.
One of the reasons I say it isn't 'new' is that PR has been generating links for years either intentionally or unintentionally. At Branded3 alone we've been doing PR that generates links since I started in 2012 coming from a PR background.
Another reason I say it isn't the new link building is there are still some other tactics that can build links in a natural way, for example getting links from suppliers or retailers that you work with is natural to me. This tactic, however, is obviously limited to the number of partners that you work with and can't really be repeated.
We certainly use PR as the main tactic for acquiring links for our clients and have seen great success from doing do. The main reasons are two-fold:
PR generally yields links on the most high-quality sites (e.g. BBC) therefore passes more SEO benefit than links on lower quality sites (e.g. blogs) and they're 'evergreen' links, not ones you'll be disavowing a year down the line.
PR brings more benefits for the client than just links; it builds brand awareness because the links are on high-quality sites they have the ability to pass more traffic which in turn can lead to more conversions (direct or assisted), the list of benefits goes on.
Hannah Smith – Verve Search
Subject: How to build a time machine (& other stories)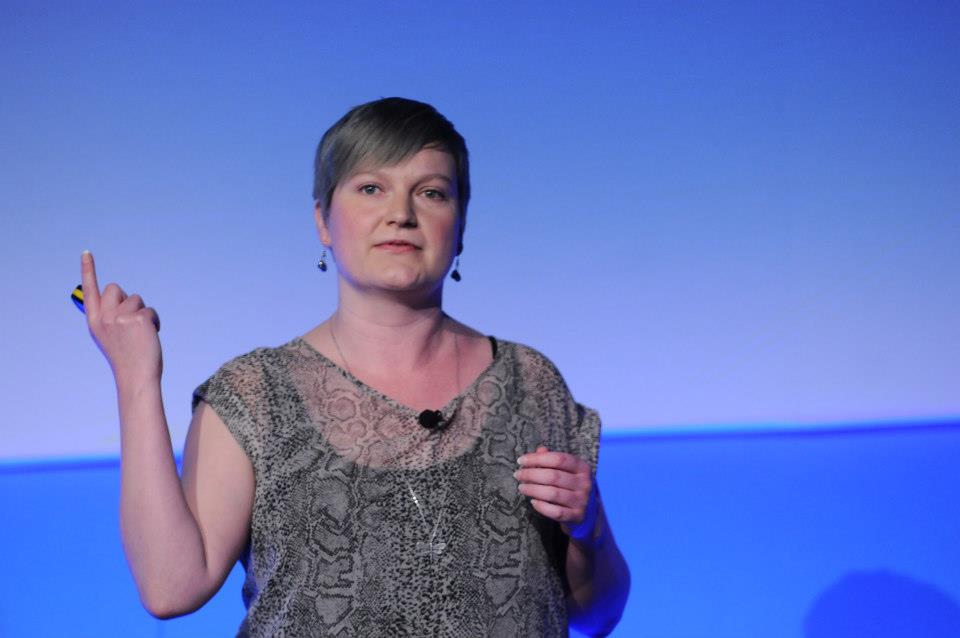 Gus: You're promising to teach us how to build a time machine during your lecture. Can you give a hint as to where your time machine will take people?
Hannah: Sure thing! So, Stephen Hawking has posited that travelling back in time is likely to be impossible because of the paradox problem. Remember Back to the Future, where Marty inadvertently alters the course of history? He travels back to 1955 and stops George (his Dad) from getting hit by a car. Trouble is, Marty gets hit by the car. As a result, Lorraine (his Mum) becomes infatuated with Marty rather than George (his Dad). In addition to this creating a bunch of awkward creepy weirdness Marty actually threatens his own existence; because if his Mum and Dad never meet, fall in love and get married, then he is never born.
Anyway, so Stephen Hawking reckons that the paradoxes associated with travelling back in time violate a fundamental rule that governs the entire universe – namely that causes happen before effects, and never the other way around. He says that he believes things can't make themselves impossible – if they could then there'd be nothing to stop the whole world descending into chaos.
The good news is Stephen Hawking says that travelling forward in time (i.e. to the future) is possible. We just need to figure out how to go really, really fast. But remember – there won't be a way for us to get back (because of the paradox stuff).
Now I'll happily acknowledge that Stephen Hawking is much smarter than me; but actually, in this instance, I think he's got this the wrong way round.
Travelling back in time is *way* easier than travelling to the future. You don't even need to be good at Physics. And it's not dangerous…  Well, most of the time it isn't dangerous.
So, erm… yeah. What was the question again? Oh right: where will my time machine take people?
The past. We are going back in time! Chaos might ensue. But it will be brilliant, I promise. I feel like I could have answered this more succinctly. Sorry about that.
Talia Wolf – Banana Splash
Subject: Breaking Patterns: The mobile conversion equation that turns mobile visitors into customers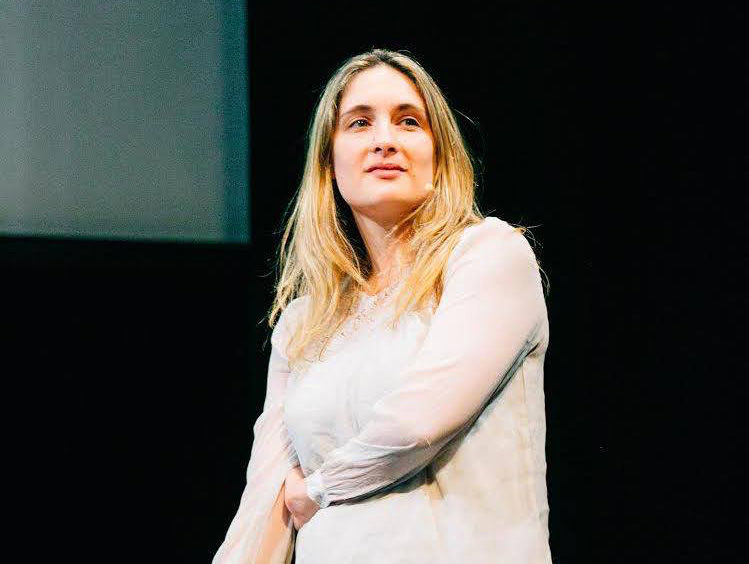 Gus: How can marketers go beyond just "responsive design" for mobile and actually think mobile? Could you explain one of the steps of the mobile journey to tease the attendants?
Talia: In order for marketers to truly start converting mobile visitors, we have to go beyond responsive design. We need to start internalising that mobile visitors are completely different people with a different state of mind and different behaviour. Then we need to start identifying this state of mind and behaviour and only then can we create a seamless, better experience for our customers that as a result will generate higher conversion rates for us on both mobile and desktop. During my talk in Dublin, I'm going to show you EXACTLY how to do that. 
Simon Penson – Zazzle Media
Subject: Content Marketing's Jerry Maguire Moment – A mission statement to reinvent the strategy for the next decade and beyond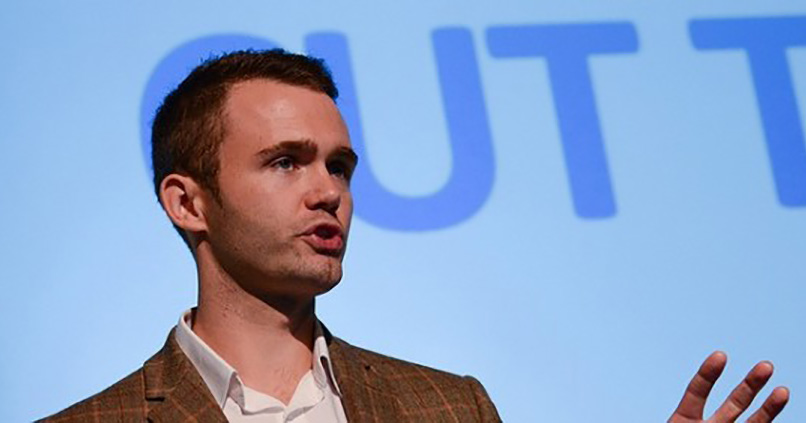 Gus: According to yourself, although there is a buzz surrounding content marketing, just a few marketers manage to do it right. Could you give an example of a common pitfall in content marketing?
Simon: You've hit on a sore subject here! I'm massively passionate about content and it's ability to build audiences but so many people misunderstand how it should be delivered. We have seen a lot of people jumping into content marketing without enough true strategic understanding of its strengths and weaknesses and the result has been misaligned delivery with not enough focus on long-term value.
That often means people focus on just delivering campaigns, or blog in a very linear way without content type variation and emphasis on what the audience wants and expects from the brand. I may well have a 'moment' about this at Learn Inbound:)