Finally! We're delighted to announce what's coming for Learn Inbound over the next 6 months 🙂
We've had an incredible 15 months of events in Dublin, covering five action-packed evenings and a larger half-day event so far. Never ones happy to settle into just running with what has worked in the past, we have two more exciting events to share with you today to try and push the bar even higher. We're pleased to finally announce what we've been working on for the past six months..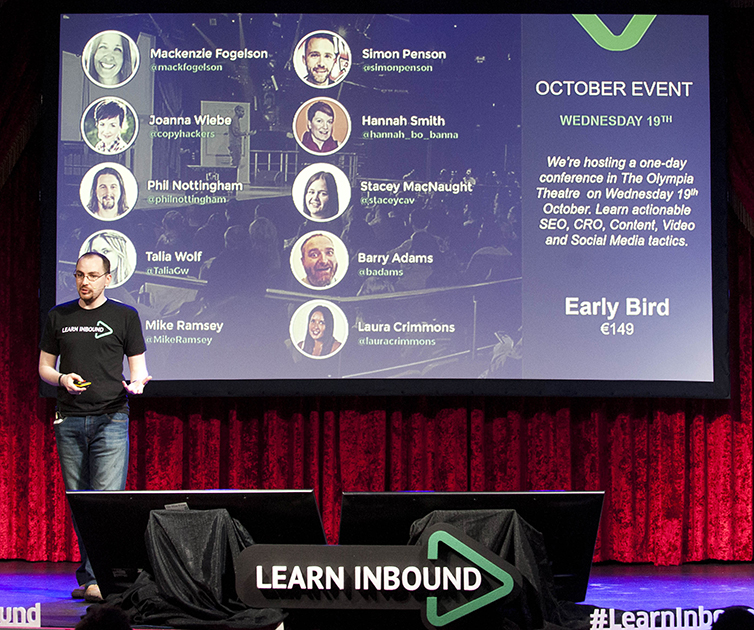 Firstly, we're really excited about our evening event on Wednesday 20th July with another three amazing speakers. We'll be welcoming Larry Kim, Joanna Lord & Brian Dean to Dublin to share their incredible knowledge. Along with this, we'll also be hosting a full day conference in Dublin on Wednesday 19th October. We welcome you to join us for a fun day of actionable talks that really will help your business as we bring 10 amazing speakers to The Olympia Theatre in Dublin:
Having listened to your feedback (thanks for sharing!) over the past year, we've taken the goals and needs you've identified onboard as we built out the line-up for our October event. You can expect to walk away with a notepad full of actionable Conversion Optimisation, SEO, Content Marketing and Video Marketing ideas. Speakers have been carefully handpicked by our team to ensure there won't be any fluffy sales pitches and is all about the most important and up to date information.
After a full day of talks, we will be moving over to The Academy where our friends at Moz will be hosting a special afterparty to help you unwind. It'll be the perfect chance for you to mingle with speakers and fellow attendees in a relaxed and friendly environment. As usual, we will be providing plenty of free drinks & snacks to keep your energy levels high, so consider booking the next day off work as you won't want to miss out on an amazing opportunity to network with fellow inbound marketers.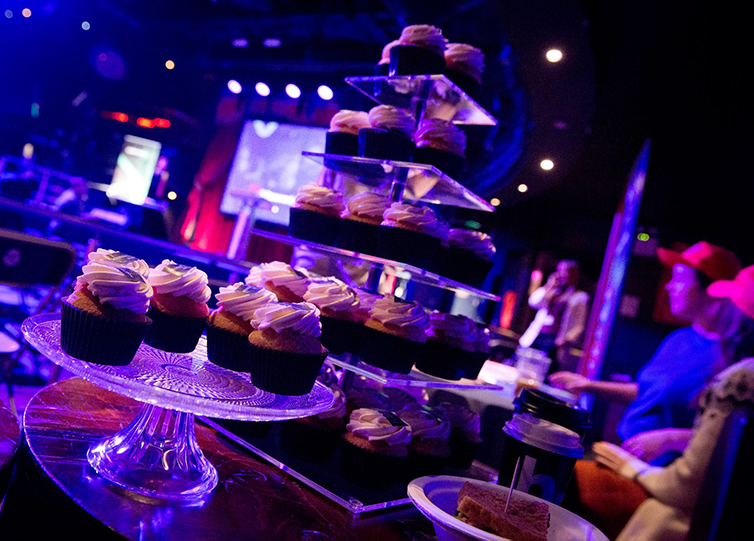 As if that wasn't enough, we're doing something a little bit different for our upcoming events to reward our loyal attendees that really are what make the events. Are you a Learn Inbound fanatic? For the first time ever we're putting a Special Combo Ticket on sale that will give you access to both events for just €99.
This €99 ticket is only available for a limited time and to the first 99 that snap it up. It will give you full access to both events, 3 amazing talks in July, all the free drinks, free snacks & free swag July comes with… and 10 more amazing talks in October, with all of the additional perks you've come to expect. You'll also get full access to the Moz afterparty in The Academy.
And finally…
Thanks to you and all our community for the incredible support you've given us over the past 15 months. We wouldn't have got as far as our 7th event without each of you helping us to shape our events into something that helps all of us be better at our day-to-day jobs. We really hope to see your at the July and October events and do feel free to share your thoughts with our team by emailing us at any time: [email protected]