Whether your website was prepared by a graphic designer, digital marketing agency, an in-house team or your own blood, sweat and tears, it's important for you to ensure that you have the right ingredients for a successful, functional and effective website.
A lot of people mistakenly believe that as long as their website looks great that their marketing strategy will automatically fall into place and they'll live happily ever after (or something like that). The reality is that it takes more than just a pretty website to make a digital marketing strategy come to life. In fact, a successful website requires several digital marketing solutions to be combined into one neat package to achieve great results.
If you're looking to launch a website to represent your business, or even if you already have one, take note of these five critical elements that your website needs in order to increase its efficiency and effectiveness in achieving your digital marketing objectives.
An attractive yet functional design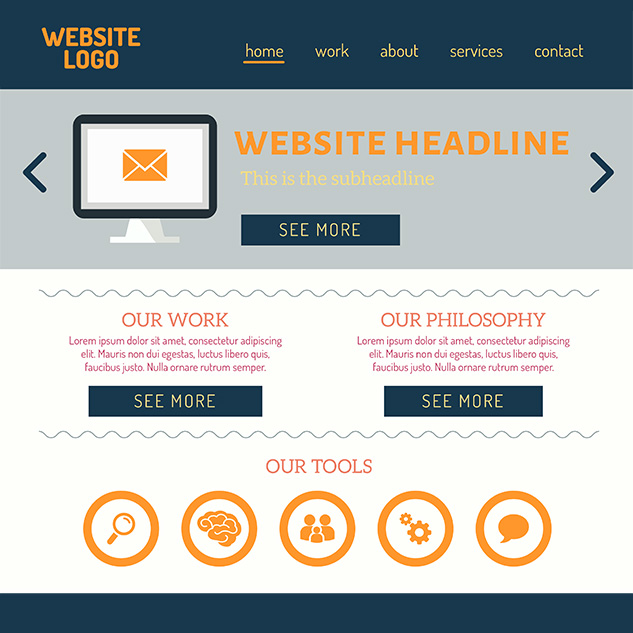 Let's face it, humans are visual creatures. This is even more applicable today than ever, in an age where we all have access to so many amazing images on the internet. A good website design will make visitors more likely to stay and look around, more likely to trust the information they're presented with and more likely to go on to purchase from that site. Good aesthetics is only half the battle though. You also have to consider the design's functionalities.
So what makes for a good website design? Here are some features you are looking for:
– Consistency. Visitors shouldn't feel like they're on a completely different website when they browse pages. Having a consistent theme, branding, navigational structure and even a predictable layout helps increase trust in a site and removes barriers to conversions.
– Visually appealing. This one, hopefully, goes without saying. Your design should use colour themes and layouts that are pleasing to the eyes. Neon colours, sparkling backgrounds and Comic Sans are so 1990s and should be avoided at all costs. Time invested into considering the psychological impact of colours or how various design elements will interact can yield fantastic long-term results and your users will thank you for putting in the effort.
– Easy navigation. Always remember that it only takes one button for visitors to leave your website, so make it a lot easier than that for them to find their way around your site. Use of site mapping and thoughtful menu construction to improve on navigation will have a dramatic impact on lowering one-page visits (bounce rates) and improving the experience for users of your site. Navigation is especially important for mobile users, where misclicked nav menus can be a major source of frustration.
– Use of white space. Don't buy into the saying that "white space is wasted space". It's not. White space can greatly improve a website design when used intelligently, making your content stand out more and appear more balanced.
– Site speed. Don't underestimate the importance of speed! Imagine yourself browsing a website that takes forever to load. How long until you decide that the wait is not worth it and go back to Google to look for something else? For around half of internet users it's less than two seconds. Improving site speed has a dramatic impact on user experience and conversion rates, which is why it's also now a direct ranking factor in Google. While aesthetically pleasing, image-heavy designs have to take into consideration how "heavy" those designs could be and how long it might take to load for visitors.
Effective Search Engine Optimization (SEO)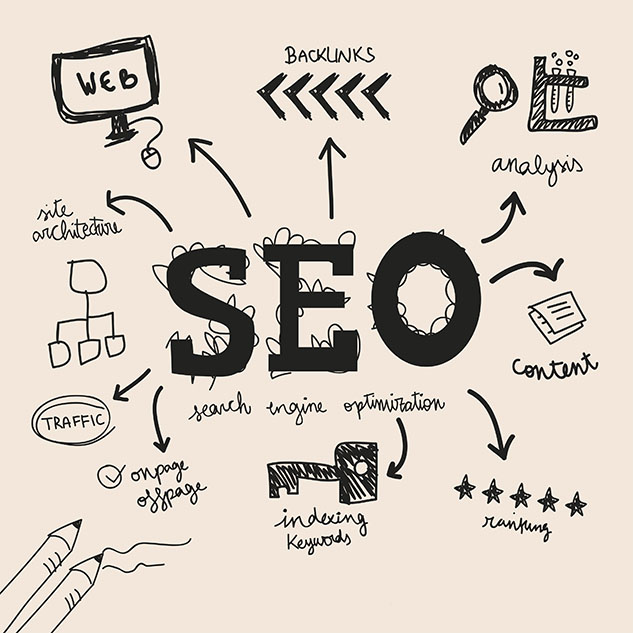 SEO is a critical part of any digital marketing strategy and should always go hand-in-hand with your overall business goals and marketing objectives. It isn't something that can be done as a once off activity or added as an after-thought, it needs to be part and parcel of what you do if you want to achieve the best results. If you're looking for more background information Google themselves provide some great introductory information on SEO or you can check out the Moz Beginners Guide to SEO which is a fantastic guide that goes a little bit deeper.
By using effective SEO best practices, optimising all of the major on-page factors you've direct control of and generating positive off-page signals with creative marketing, you're encouraging and enabling the search engines to promote your relevant content in their search results. And who doesn't want that? Users rely on Google and Bing to learn more about a brand, business, product or service. You'd be doing yourself a great disservice by not doing your best to tap into this potential stream of visitors.
There are many elements to a good SEO strategy which goes beyond littering keywords throughout your website content, from implementing the correct site architecture to testing various copy approaches to see what performs best for your site users. It takes a bit of strategic thinking and a continued investment of time to execute, but it is an investment worth making.
Clear Call-to-Action (CTA)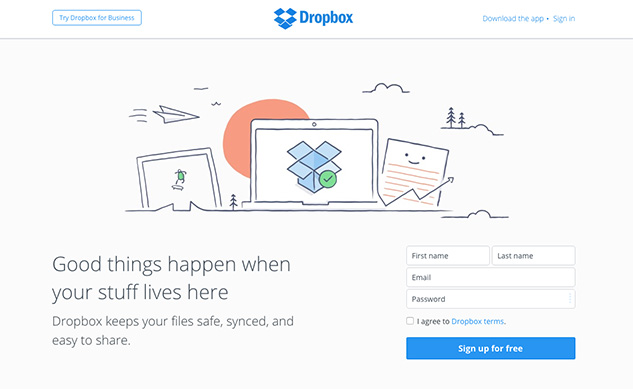 A CTA is essentially a statement that acts as an instruction to your visitors. You're basically telling them what you want them to do. "Buy now," "call now," "enter your email address", are all examples of CTAs you'll find on a majority of websites.
But why are CTAs so important? A website can contain so much content and information and there are instances where a visitor may stumble into your site without having a clear intention. The CTA will guide them like a sign post into doing something beyond simply browsing or randomly looking through your content. Sites with clear CTAs and intuitive navigation paths have significantly lower bounce rates than sites that don't provide a clear intent of what they'd like a visitor to do next.
For CTAs to mean something, you need to tie them up with your marketing objectives. Do you want visitors to make a purchase? To give you their contact information? To share your content on social media? Once you have identified what you want visitors to do on your site and with your content, it will be easier for you to construct CTAs and to place them in appropriate pages.
Designed with the end-user AND search engines in mind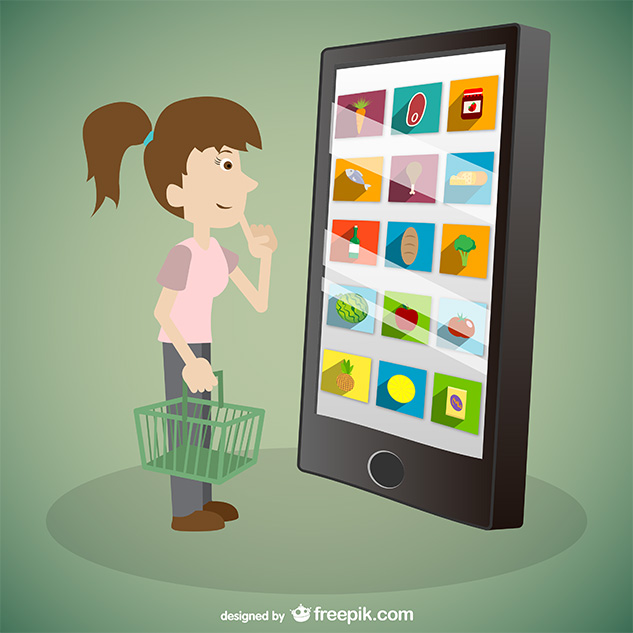 This closely ties in with the first element. Let's say that you have a restaurant and you want your website to feature your food, of course, and maybe the ambience and décor of your restaurant. To do this, it would make sense to add an interactive menu on your site, a map detailing your location and a gallery showing your dishes and pictures your interior. You can even add a link to review sites like Yelp or testimonials from other customers. All these elements can be extremely useful for potential customers so they'll know what to expect when they eat at your place.
You also want to take note of what search engines are looking when they add websites to their results. This is where SEO and a functional design come into play. Remember that Google and Bing want relevant content on websites that are easy to use and navigate. Little steps like ensuring you have your menu information in text rather than just images, having it on a page rather than buried in a PDF and applying structured markup so the search engines have a better semantic understanding of your content all combine to make a major difference in how your site performs and how your customers will find your content.
Contact information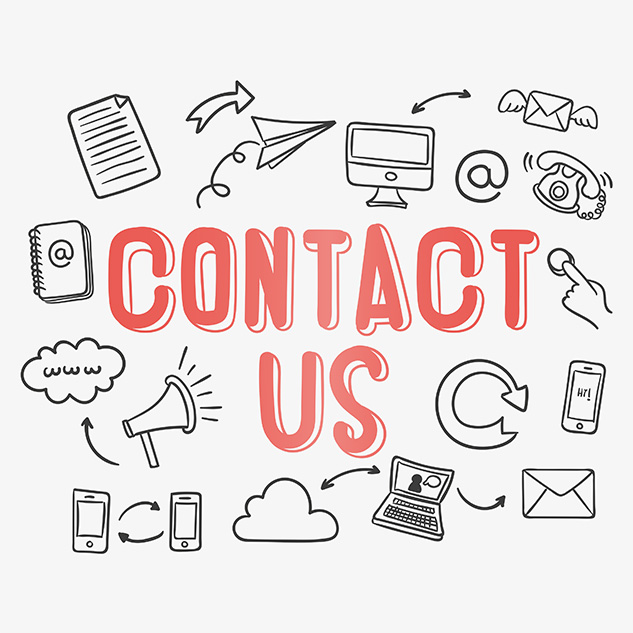 Including your contact information may seem like a no-brainer but you'd be surprised with the number of websites that make it oh-so-difficult for visitors to find a phone number or an email form. On many sites, the contact information is buried in an image rather than clearly displayed for search engines and users alike.
A "Contact Us" page is an absolute MUST for business websites, but you should aim to take it a step further than just doing the bare minimum. Including your contact information on every page on your website, so that visitors can simply reach for their phones or type up an email whenever they find reason to without having to leave the page they're on, performs really well in user testing. Being able to click to call a tag on numbers, with so many visitors coming on mobile devices, is the kind of simple step that removes an obstacle so users will thank you for it.
The search engines also greatly value accurate and detailed contact information. It helps in earning trust, providing a better user experience which they love to promote, and when it comes to local search the consistency of names, address and phone number (NAP) is a major help in ranking.
Chances are you already use these elements, but I have no doubt that if you go through these steps with your own website you will find some small changes that could be made to delight your users even more. Your website is your online/virtual identity and it deserves your attention and TLC. It is a complete waste of time and resources if your website isn't meeting its objectives and nailing these five elements is a great way to set you on the road to success.