In association with 256 Media, we are looking for an Inbound Marketing Intern to join our small, humble and highly motivated team. We need someone who shares our burning hunger to make a difference and share a passion for something they are seriously passionate about. To be considered, you need two things. Firstly, you need to be able to write. Secondly (and just as importantly), you need to have the drive to be the best at what you do.
The successful applicant will be working from 256 Media's fancy new office in Harold's Cross and will have the opportunity to get hands-on training from a highly experienced team of content creators, as well as getting to mingle with the Learn Inbound crew.
Duties/Responsibilities
– Creating new content and re-purposing existing/traditional media content
– Understand our community's requirements.
– Produce unique and engaging content.
– Write SEO-friendly blog posts.
– Write documents and articles
– Produce unique and fresh content on a weekly basis.
– Maintain a content calendar.
– Promote this content on relevant digital channels (both paid and organic).
– Email marketing
– Measure effectiveness of pieces of content.
Skills/Experience
– You should have a passion for blogging and other online channels.
– Experience using WordPress.
– You will have excellent English.
– You should understand what is meant by and deliver value around inbound marketing.
– Copywriting…but not just that – you must be able to tell a good story.
– Graphic design is a plus.
About Us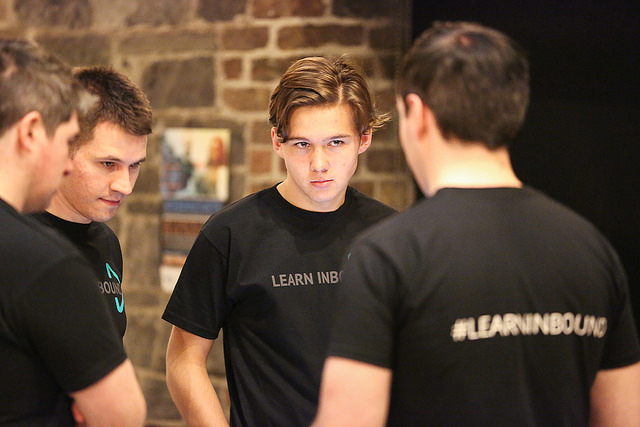 Learn Inbound is an exciting new community which was created out of a passion for inbound marketing. Inbound marketing is an essential component of all successful modern digital marketing strategies. In case you have been living under a rock, inbound marketing is simple…but complicated at the same time. It is an umbrella term for many different marketing tactics, from SEO to content to social media to email. Whereas traditional marketing practices are fundamentally broken as they interrupt and annoy prospects (and even customers in some instances), inbound marketing combines content and context to really make a marketer's audience fall very deeply in love with them.
Our objective is to bring together enthusiastic inbound marketers who want to network, but more importantly, learn and upskill in all aspects of inbound marketing.
Want to Apply?
Send your CV and cover note to [email protected] and we will get back to you as soon as we can 🙂