Following our November full-day conference, our Learn Inbound events have been on a short hiatus to prepare for all of the exciting things we'll be hosting throughout 2018. First up is a return to The Academy in Dublin for our next evening event taking that's taking place on Thursday 15th March. We couldn't be more excited to return to return to the 3-speaker format in a venue that we've become well accustomed to over the years. If you've never attended one of our past events or just need a reminder about why you should attend them, here are 10 reasons why we believe our 15th March event is unmissable.
1) In-depth talks from seasoned professionals
For the past three years, we've been bringing together some of the brightest minds in the digital marketing industry to share actionable tips, tactics and strategies with you, our awesome community. Our events are always jam-packed with information that you can implement the very next day, with our upcoming 15th March event being no different. We're excited to have Tom Bennet, Emily Grossman and Susan Wenograd joining us to talk about Google Tag Manager, Site Performance and Facebook Ads.


These online marketing experts are coming from as far as Richmond (Virginia), London and Denver (Colorado) to drop serious knowledge bombs on the night.
2) Enjoy St. Patrick's Day
Our March event is taking place two days before St. Patrick's Day – the perfect excuse for making the trip to Dublin to enjoy three amazing marketing talks and all the festivities in the city.
Following Learn Inbound, you can explore some of the local tourist attractions which Marijana covered in her latest blog post, as well as amazing coffee shops to catch up on work ahead of St. Patrick's Day on Saturday.
The St. Patrick's Day parade will kick off at midday from Parnell Square, but if large crowds are not for you, there are other activities that you can check out on the day.  These include a funfair (perfect if you have kids), a walking tour that covers the pre-Viking development of Dublin, and smaller plays and performances across the city. You can find out more here.
3) Exclusive September Two-Day Discount
Ever since our full-day event wrapped in the Mansion House last November, we've been working hard on a bigger two-day event which will take place later this year in September.
The 18 speakers joining us will be covering SEO, PPC, PR, CRO, Product Marketing and Content Marketing. We're confident that such a strong lineup of marketing experts has never been brought together before at an Irish digital marketing conference.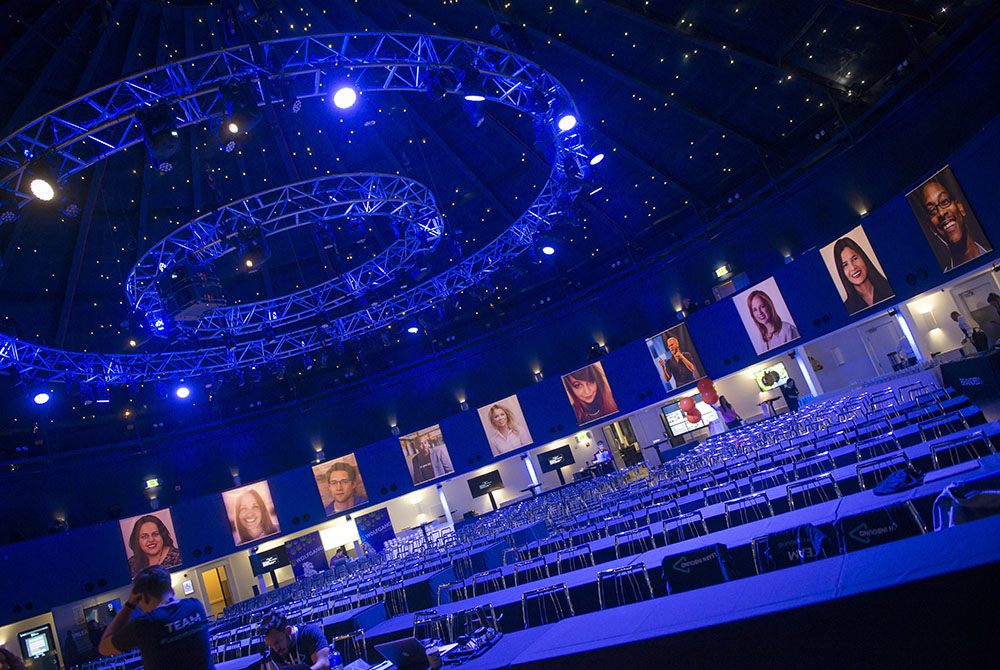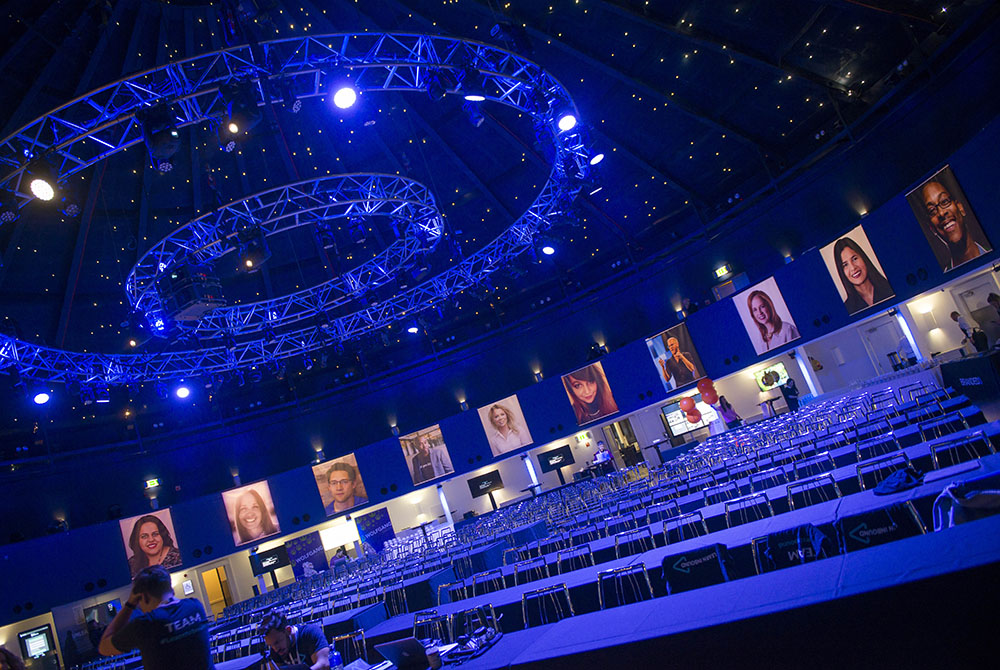 If you attend our March event, you'll be the first to learn the dates of our two-day conference, the speakers we have lined up and what topics will be covered. You will also receive an exclusive discount to use when purchasing your ticket which will not be made available to anyone else. Trust us – it alone will be worth the cost of admission to our March event.
4) Website Advice & Support
Since 2010, Google has said page speed has been a ranking factor but the focus up til now has been on desktop searches. However, from July this year, it will look at how fast your mobile pages are and will use that as a ranking factor for mobile search as well. If you ever needed an audit of your site to identify issues causing poor site speed performance, it's now. Thankfully, our friends at Square1 will be supporting our March event by being available on the night for a chat. If you need advice on how to make your website faster, or just simply want to chat about a new website build, pop over to their stand on the night.
5) Careers Advice & Support
Are you searching for a new job? Do you need guidance on how to tackle the conversation around a promotion? Maybe you're just concerned that your career path is not going in the right direction?
Why not join Next Generation for a chat at our March event where you will have the opportunity to ask any questions you feel will help progress your career past the point where you are now? Several members of their experienced team will be available on the night to let you know what digital marketing jobs are available at the moment and what you need to do to stand out from the crowd. Just pop over to their exhibition area for a chat.
6) Competitions
It wouldn't be a Learn Inbound event without prizes to win on the night. We'll be giving away tickets to our upcoming two-day conference in September, prizes from our sponsors, plus some other amazing items you will want to get your hands on. Prizes at past events have included BuzzSumo licenses, Captain America t-shirts, must-own marketing books and coveted Learn Inbound t-shirts. As per past events, we'll be rewarding attendees with the best questions and tweets on the night.
7) Amazing Venue
The Academy is unlike any other venue in Dublin for a digital marketing event. Since October 2015, we've been delighted to use it as our home for the smaller evening events as it encompasses everything that makes our event unique: it's cool, non-stuffy and provides unique networking opportunities.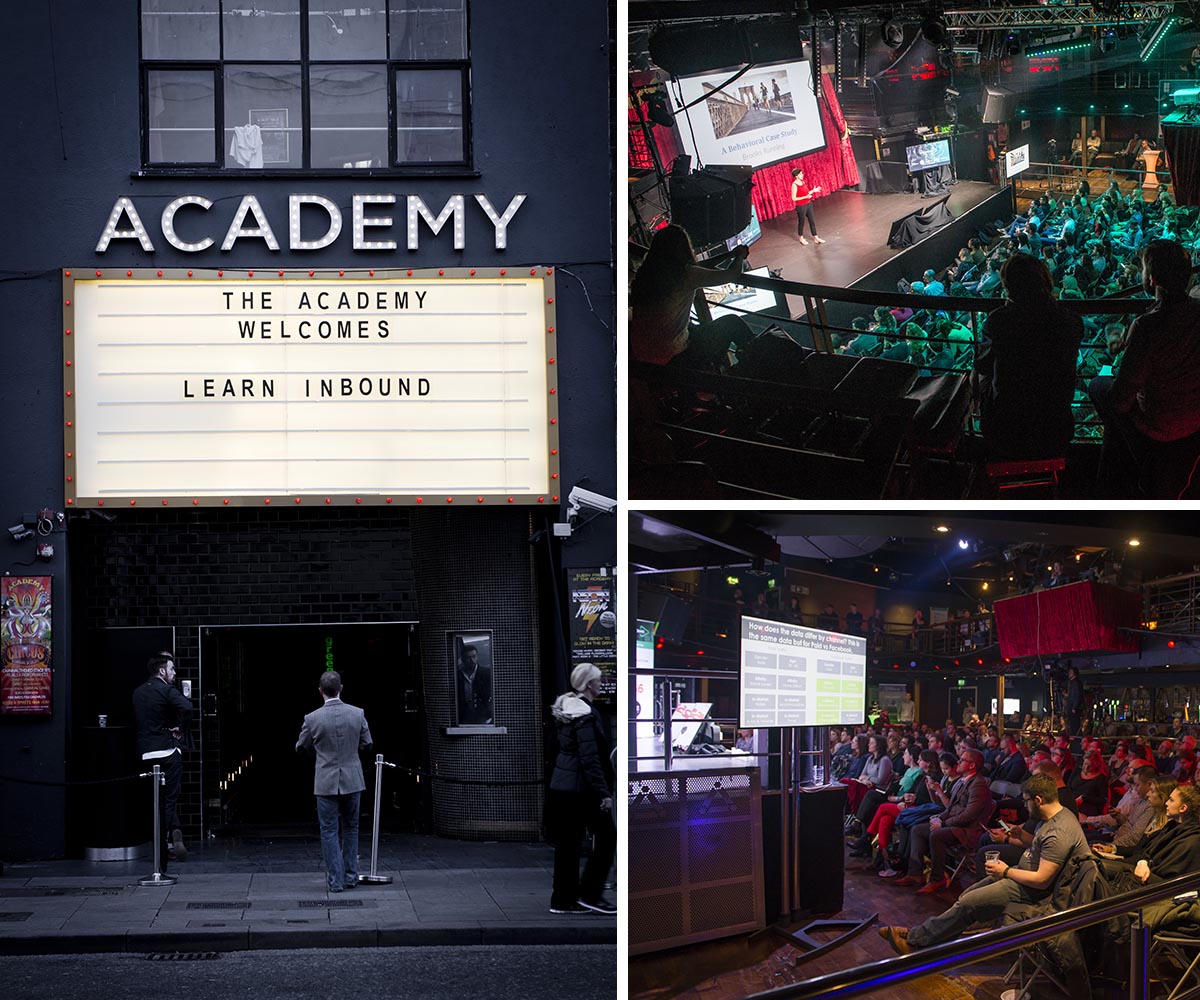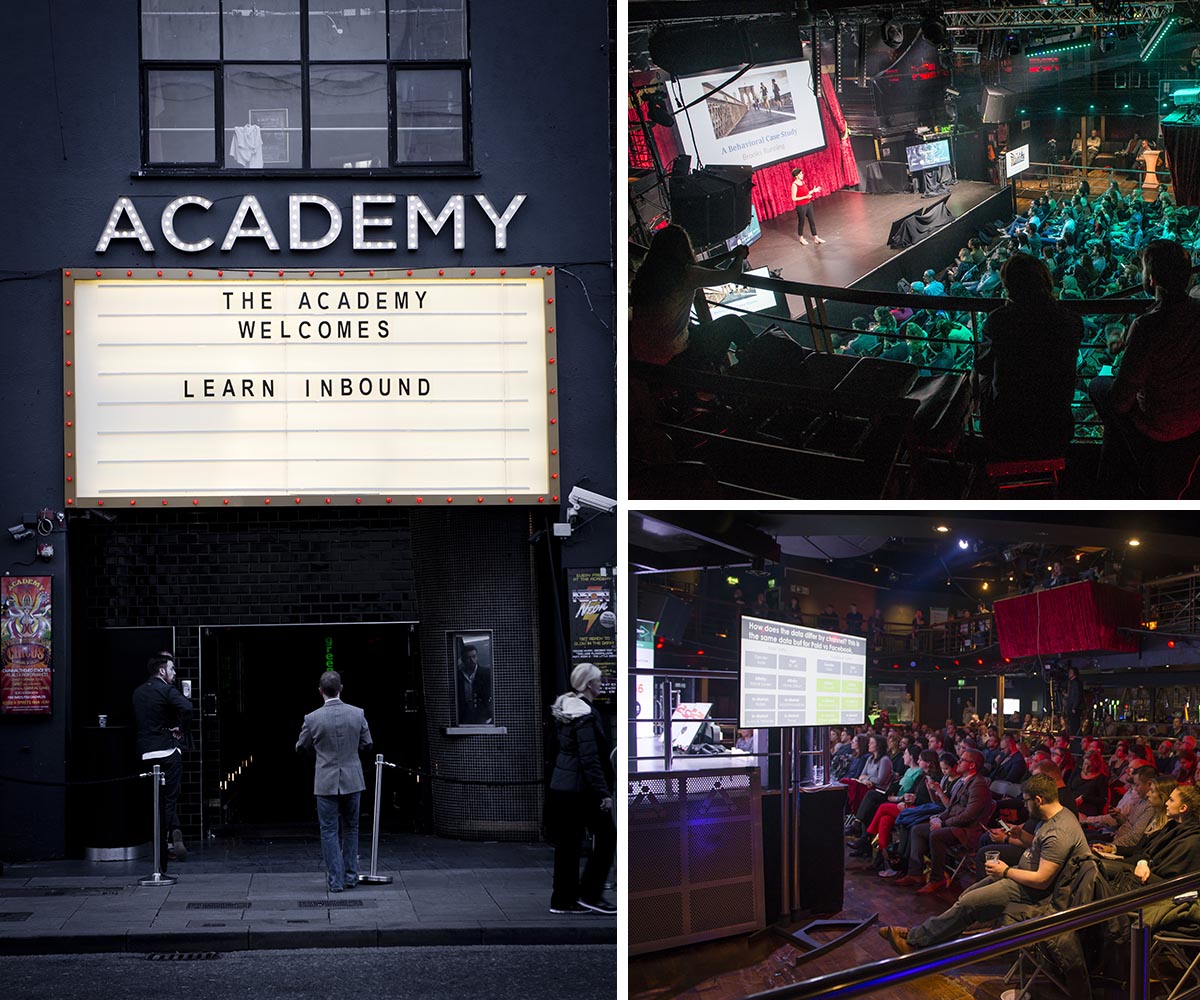 It also has two bars so no excuses for not being able to grab a drink before the marketing talks kick off on the night. Besides Learn Inbound, the venue has hosted famous acts such as Stereophonics, The Cribs, Calvin Harris, Electric Six and The Futureheads.
8) Delicious Food & Drinks
As Learn Inbound takes place in the evening time, we know a lot of you will be coming straight from the office to the venue. Don't worry though! As per past events, we will ensure there's delicious healthy food and tasty snacks available upon arrival at our events to keep your stomachs from growling throughout the event. And if that wasn't enough, you can grab a free drink from the bar to enjoy as you network with fellow marketers.
9) Build Your Network
A solid network can be the greatest asset to any marketer. As hard as you may try to learn everything about your chosen field, there will always be someone out there with more experience and knowledge who can help you in those times of need. Throughout my career, I've leaned on other marketers when tackling problems which were a little outside my comfort zone, but in doing so, I learnt new skills which I can, in turn, pass onto other marketers. If you attend our March event, you will have the opportunity to chat with other marketers over a drink who are a mix between in-house, agency side and brands. Bring business cards or exchange email addresses to keep in touch long after the event finishes.
10) Rock solid Wi-Fi
How many marketing conferences have you attended where the Wi-Fi has fallen over? Quite a few I imagine. I've had more than my fair share of bad experiences in the years I've been going to marketing conferences both here in Ireland and internationally.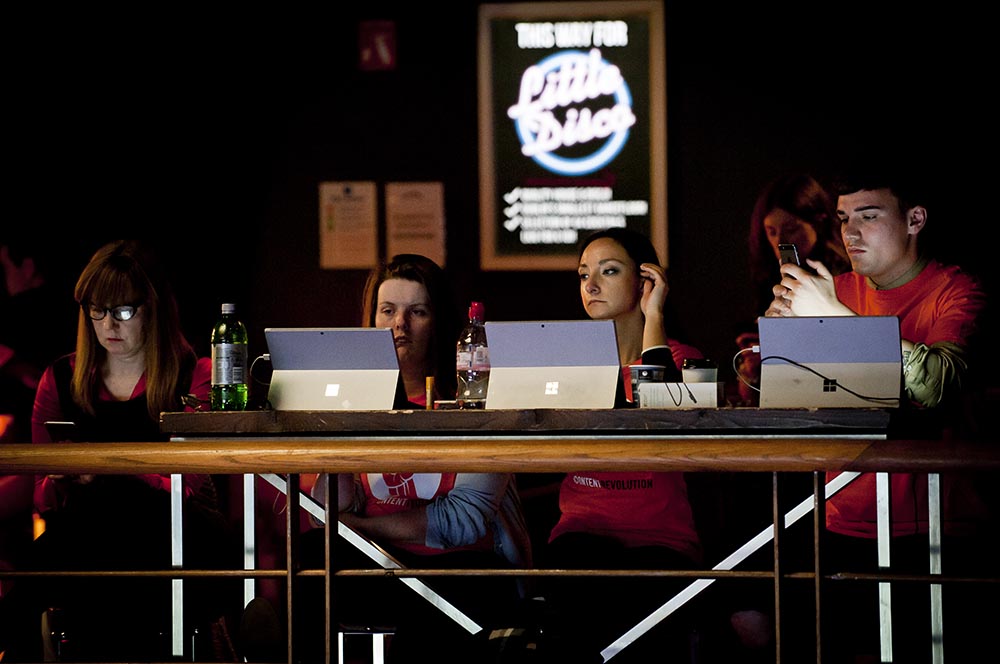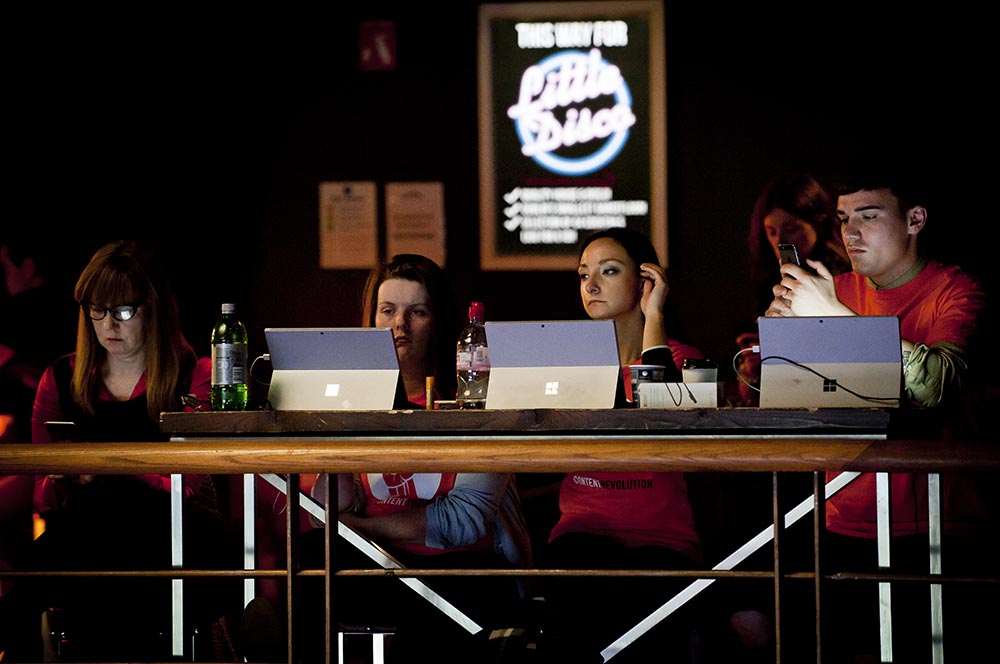 Let's face it, it's a pretty common occurrence to run into connectivity issues as people tend to use multiple devices, and not everyone will play nice by sticking to normal Internet browsing. Heck, in the past, we've had people download torrents, Apps, stream movies, look at inappropriate content and update their operating systems. Ouch!
Well, with the lessons we've learnt over the years, we work closely with a professional Wi-Fi team who actively manage our setup on the night to ensure that no one is harming the experience for everyone else. We don't want you to miss any updates from our team on the evening as we live tweet the event, plus, a solid Internet connection will allow you to share any learnings with your own audience.
We have a limited number of tickets remaining for our 15th March event. If you'd like to attend, save your seat now and we'll see you there!


Here's what you missed at our last evening event: