ok, so here's the pitch
We LOVE inbound marketing. Plain and simple.
We're trailblazing to round up the BEST inbound marketing experts in an effort to help advance your knowledge and fuel your professional growth. By combining the very best in speakers with an active and engaged community for you to get involved with, we're trying to build something different around Learn Inbound.
From tactics and tools to campaigns and case studies, our talks will provide actionable information to help make you more efficient and more effective.
Ready to become a part of Learn Inbound? Grab your seat now.
what to expect
actionable advice
You won't find any sales pitches here. You'll leave with actionable SEO, PPC, CRO, PR, Analytics & Content tactics.
networking
Learn and network with other super smart marketers like you. Trust us, they won't bite. Promise.
food for thought
Delicious breakfast, lunch and snack breaks to keep your mind focused on learning and your blood sugar levels topped up.
sources of wisdom
Learn Inbound brings together the brightest minds in digital marketing to share next-level tips, tactics and strategies in SEO, PPC, CRO, Analytics, PR, Content Marketing and Growth Marketing. Enjoy 10 amazing presentations that will give you actionable advice to take back into the office the very next day to make you the superstar of your company.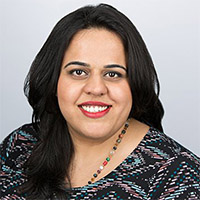 Purna Virji
Senior Training Manager at Bing
The Search Marketer's Guide to Testing Chatbots
Fact: In today's conversational world, a landing page is no longer necessary for online conversions. Chatbots are seeing a marked rise in use and audience adoption, so advertisers need to be thinking about driving ads to chatbots, and how to measure the engagement that occurs there.
In this actionable session based on research from Microsoft, Facebook and WeChat, the audience will learn:
- Why chatbots are a fantastic tool for increasing audience engagement across multiple channels
- How to use bots across multiple stages in the consumer decision journey (esp. remarketing!)
- How to track the chat- the top KPIs to be measuring
Come to this session to learn how you can bring on the bots and make your marketing even more effective.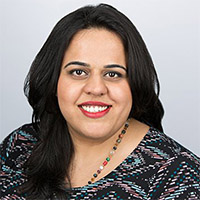 Purna Virji
Senior Training Manager at Bing
Named by PPC Hero as the #1 most influential PPC expert in the world, Purna specialises in SEM, SEO and the future of search. With over a decade in search, she is a regular keynote speaker at conferences across the globe such as MozCon, Hero Conf and BrightonSEO, and writes for Moz, Search Engine Land and Search Engine Watch.
An award-winning former journalist, Purna was the CEO of Purview Marketing prior to joining the Bing Ads team.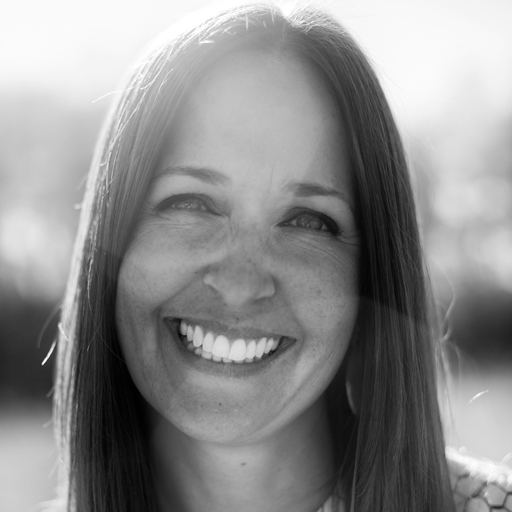 Mackenzie Fogelson
Founder and CEO at Genuinely
Living Your Purpose: How to Build High-Performing, Self-Managed Teams
Purpose is the connective tissue for the many things that organizations desire to achieve: industry-leading strategy and innovation; competitive advantage; operational agility and efficiency; greater market share; a more diverse and satisfied workforce; customer trust, advocacy, loyalty, and word-of-mouth; stronger strategic partnerships; and, of course, profit.
The day-to-day of living your purpose is bringing self-managed ways of working alive in your organization.
In Mack's session you will learn how to:
- Implement a self-managed peer feedback framework that your team can own and adapt, improving trust, communication and performance
- Give your team more opportunity to do the work they want to do, regardless of their official role within the organization
- More evenly distribute power across your team so everyone can take more initiative, contribute to moving the entire company forward, and work more collaboratively to achieve the organization's purpose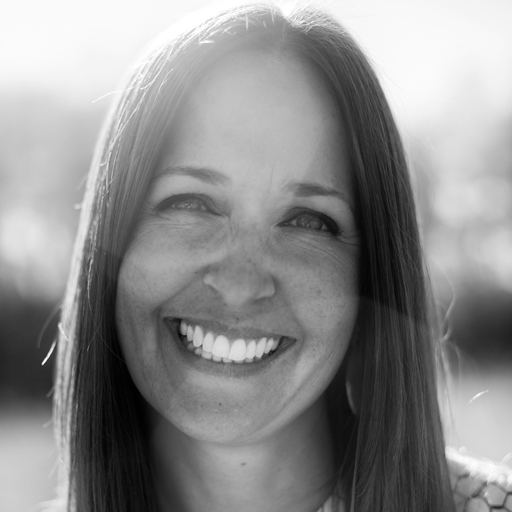 Mackenzie Fogelson
Founder and CEO at Genuinely
Mackenzie Fogelson — "Mack" to those in the know — is a writer, speaker, and the Founder and CEO of Genuinely, a digital strategy company. Mack has been a featured speaker at top industry conferences such as MozCon and SearchLove. She helps companies build meaningful brands that care as much about their customers as they do about their profits. She lives in Colorado with her husband, Jon, and is rapidly funding her kids' college education with a 25-cents-per-swear jar.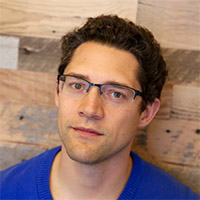 Mike Ramsey
President at Nifty Ventures
What's happening in the World of Local
Learn the In's and Out's of local search in 2017 and beyond with Mike Ramsey as he walks you through everything from reviews to local listings and links to local content in order to build a long-lasting strategy to stay prominent in your city.
In Mike's session you will learn how to:
- Use the data you can grab from local map listings and what you can do with it.
- Understand the updates that constantly keep local marketers on their toes.
- Prioritize local tasks so that you can focus on what matters most.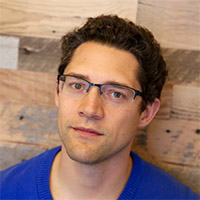 Mike Ramsey
President at Nifty Ventures
Mike Ramsey is the President of Nifty. He is the author of Winning At Local Search and a partner at LocalU, which provides beginner to advanced conferences in the realm of local search marketing. Mike founded Nifty in 2009 which has been recognized by Inc. as one of the fastest growing companies in America.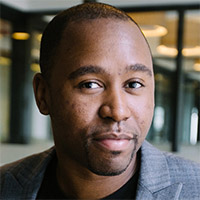 Michael King
Founder and Managing Director of iPullRank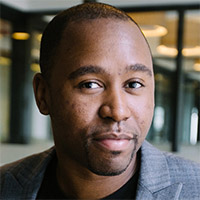 Michael King
Founder and Managing Director of iPullRank
An artist and a technologist, all rolled into one, Michael King recently founded boutique digital marketing agency, iPullRank. Mike consults with companies all over the world, including brands ranging from SAP, American Express, HSBC, SanDisk, General Mills, and FTD, to a laundry list of promising startups and small businesses.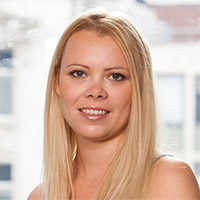 Lexi Mills
Managing Director at Marquis Communications
A place of possibility- the future of influence
Lexi Mills will open by discussing the recent changes in the publishing industry and what this means for PRs and content marketers. Lexi will then demonstrate her best tactics and strategies for creating explosive content that produces, links, shares, and coverage.
In Lexi's session you will learn how to:
- Minimise the risk of failure
- Show the difference between making news and faking news (and how much fun this approach can be!)
- Adapt your tactics and strategies in light of emerging technologies and AI in order to stay ahead of the game in 2018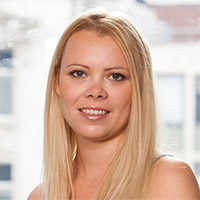 Lexi Mills
Managing Director at Marquis Communications
Lexi Mills is a multi-award winning digital marketing expert, with a focus on integrating PR and SEO at both a strategic and tactical level. Her journalism and research work focuses on the ethics, risks, and potential of machine learning and AI within the sector of internet search. Lexi combines technical search algorithm knowledge and psychology to create data-driven measurable communications strategies that maximise influence on human behavior. She applies this to external and internal communications alongside change management.
Hannah Thorpe
Director at White.net
Using Content to Connect
Brand is increasing in its importance in SEO, no longer is simply ticking boxes for technical integrity enough, to really get ahead you need to have built a reputable brand, with a strong presence in its niche and become consumers' first choice. But how do you do this? Consumers build relationships with brands the same way they do people, so you need to use content to connect.
In Hannah's session you will learn how to:
- Read your customers minds
- Produce content in the right format
- Get consumers to see your content
Hannah Thorpe
Director at White.net
Hannah Thorpe is Head of SEO at White.net, an integrated digital marketing agency. She works with clients to produce multi-platform campaigns through every stage from ideation through to completion.
Hannah's role covers everything from leading complex technical strategies, to creating innovative content campaigns and harnessing data to drive results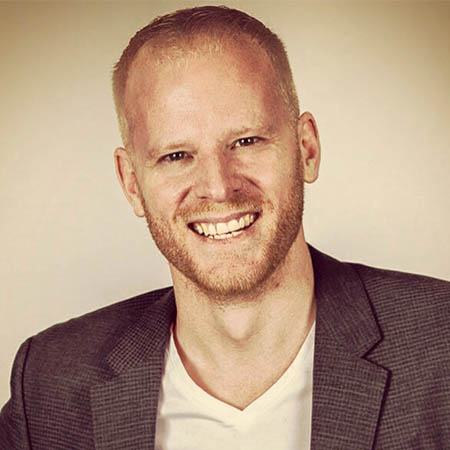 Oli Gardner
Co-Founder of Unbounce
Data-Driven Experience Design for Marketing Teams
Data is all around us, which is both a good and bad thing. Good, because we need it. Bad, because there's simply too much to know where and how to start using it. This is one of several reasons that marketing teams are currently dysfunctional – I'll reveal the rest in my talk – but it doesn't have to be this way.
Data-Driven Design (3D) is an actionable evidence-based framework that gives marketing teams (marketers, designers, & copywriters) accelerated access to the data they really need, coupled with a process for understanding how to use that data to make informed changes to the digital marketing experiences you're creating today.
In Oli's session you will learn how to:
- Use The 3D Playbook to narrow hundreds of sources of overwhelming data into the few you actually need.
- Run multiple experiments to fuel your next project.
- Use a collaborative process for marketing teams, designed to create high-performance digital experiences that solve real, observed customer pains.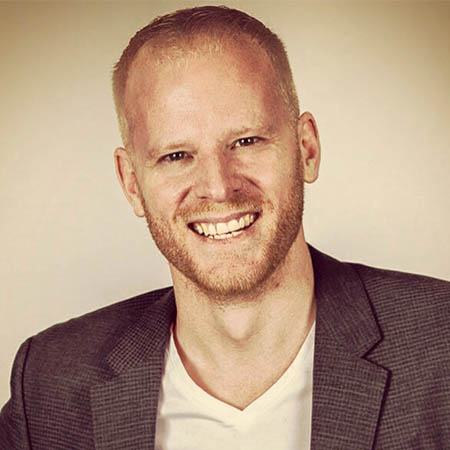 Oli Gardner
Co-Founder of Unbounce
Unbounce Co-Founder Oli Gardner has seen more landing pages than anyone on the planet. His disdain for marketers who send campaign traffic to their homepage is legendary, resulting in landing page rants that can peel paint of an unpainted wall. A prolific webinar guest and writer, Oli speaks internationally about Conversion-Centered Design. He is on a mission to rid the world of marketing mediocrity by using data-informed copywriting, design, interaction, and psychology to create a more delightful experience for marketers and customers alike.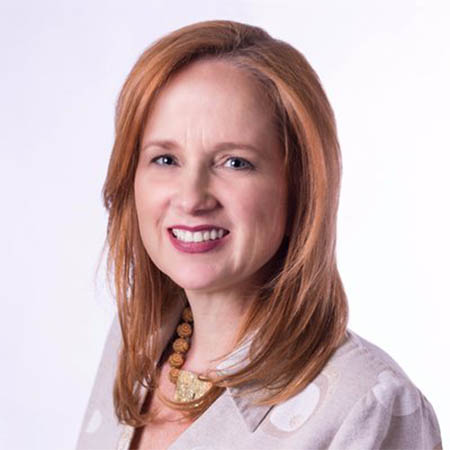 Annie Cushing
Chief Data Officer at Outspoken Media
Bursting Data Bubbles
As marketers, too often we keep the data we analyze locked away in bubbles. Resigned to a life of solitary confinement, the insights we could gain from taking a more holistic approach to data collection are lost in our departmental silos. Annie will provide practical tips and examples of how to free your data to romp and frolic with other complementary data sources with real-world examples found out in the wild (and her hard drive).
In Annie's seession you will learn how to:
- Use tools that allow you to marry data from different sources.
- Rock APIs even if you're not a developer.
- Build dashboards that help you keep your finger on the pulse of your organization's performance.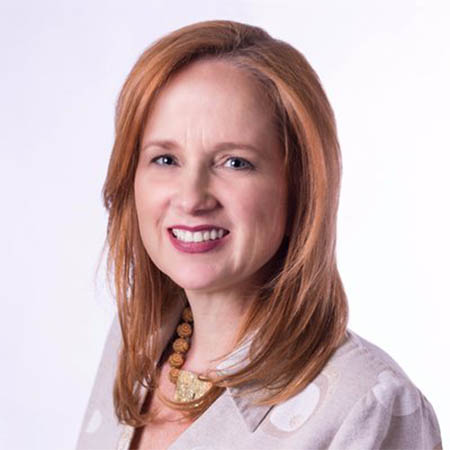 Annie Cushing
Chief Data Officer at Outspoken Media
Annie Cushing lives for data. By day she gathers it, gives it a good home, and makes it runway ready. By night she dreams about her next vis fix. The only thing that thrills her as much as getting knee deep in data is teaching other marketers how to sexy up their data. But she sometimes she takes her sexy data analogies too far.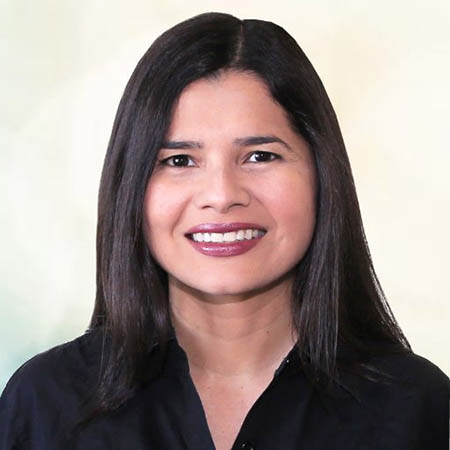 Aleyda Solis
International SEO Consultant & Founder at Orainti
Winning in a Mobile Search World: Mobile First Index, AMP & PWA
What's going to change with a mobile first index? How can you make the most out of AMP? What's PWA and how you can easily implement it for your already existing site? In this session, Aleyda will go through the major updates, functionalities, and opportunities in a Mobile first search reality.
In Aleyda's session you will learn how to:
- Refocus your SEO actions for a Mobile first index
- Understand AMP Do's and Don'ts
- Make PWA work for your website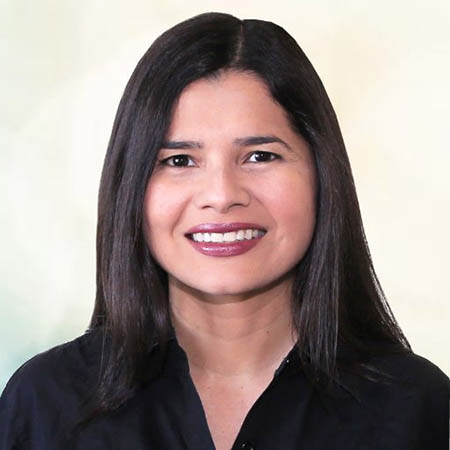 Aleyda Solis
International SEO Consultant & Founder at Orainti
Aleyda is an International SEO Consultant with Orainti, a boutique SEO consultancy, a blogger (Search Engine Land, State of Digital and Moz), an experienced speaker and entrepreneur. Aleyda has worked with European, American and Latin-American companies, helping them to grow their organic search visibility, relevant search traffic and conversions in complex environments and industries.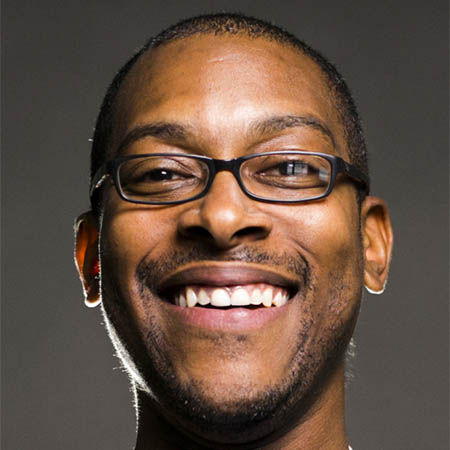 Wil Reynolds
Founder of SEER Interactive
How I've used PPC data to supercharge content, SEO, outreach and more
Working across silos, switching teams and becoming an intern all over again has enabled me to find opportunities that marketers who stay in their silos will never find. If you are OK jumping out of your silo, you'll learn a TON in this fast paced, tip filled presentation.
In Wil's session you will learn how to:
- Use a framework for PPC testing to improve SEO results
- Discover opportunities by comparing PPC search queries to Google Search Console
- Improve landing page user experience prior to content promotion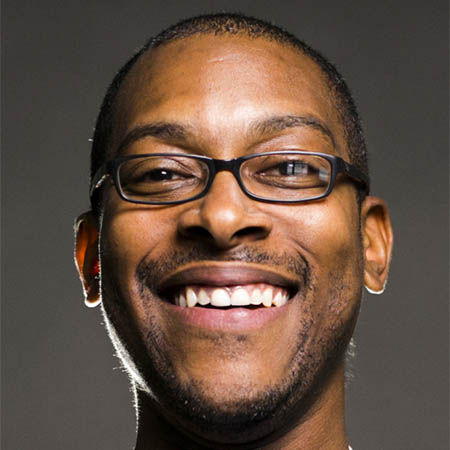 Wil Reynolds
Founder of SEER Interactive
Over the past 14 years, Wil Reynolds has dedicated himself to doing two things well: driving traffic to sites from search engines and analysing the impact that traffic has on the bottom line of companies. Wil's career began at a web marketing agency in 1999, where he spearheaded the SEO strategies for companies that included Barnes & Noble, Disney, Harman Kardon, Debeers, Doubleclick, Hotjobs, and Mercedes Benz USA (to name a few).
After Party at 37 Dawson Street
workshops
What's the best way to prepare for a full day conference packed to the brim with actionable advice from leading marketing professionals? How about some tactical workshops, full of hands on and in-depth advice on niche topics, focused on helping you grow your business.
On Tuesday 31st October (the day before the conference) we're offering attendees the chance to pick from one of our practical 90 minute workshops completely free of charge. Simply pick the workshop that best matches your needs when buying your ticket and learn practical skills that will help your performance and growth. Each workshop is limited in places, giving you closer contact with the trainers but meaning they will sell out fast, so be sure to grab your spot now!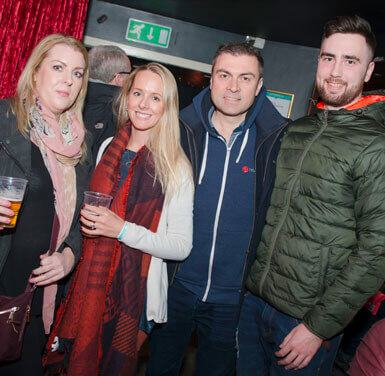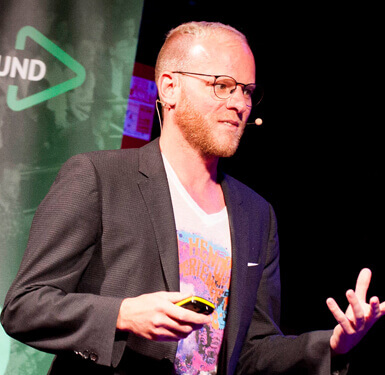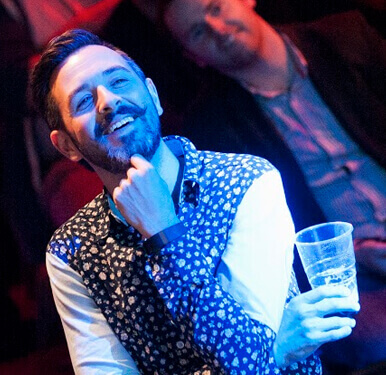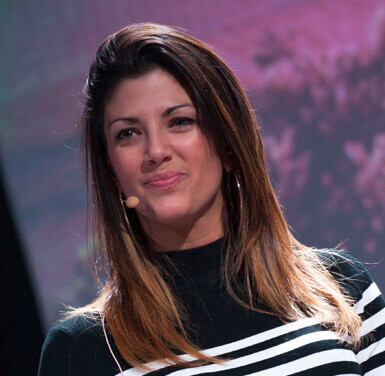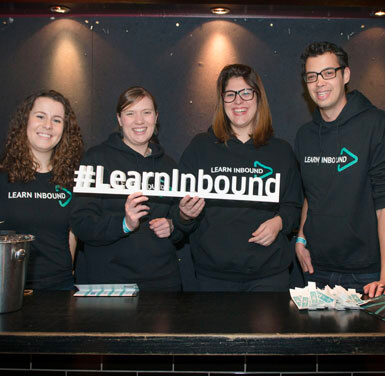 "
Learn Inbound is a conference that ticks all the boxes for me. It is well organised, attracts a great lineup of speakers and above all, the audience are fantastic. The networking before and after the event was great with everyone sharing ideas and talking about campaigns they have run.
Samantha Noble
Koozai
"
My experience here at Learn Inbound has been amazing. There's very few conferences that I've been to that have been this well organized. I felt extremely welcomed by everyone in the Learn Inbound team. It's been a really fun and engaging conference with lots of friendly attendees and top notch speakers.
Dana DiTomaso
Kick Point
"
Learn Inbound is a fast-moving, high-energy event that manages to teach in one day what a lot of conferences take days to cover. Not a moment wasted! As a speaker, I loved the pace, the atmosphere and the vibe in general. I highly recommend any marketer attends Learn Inbound.
Joanna Wiebe
Copyhackers
"
Learn Inbound is a premier inbound marketing event in Dublin. It's a really great event. I thought the audience were really engaged, they asked great questions and there was a ton of amazing knowledge shared. I'm really proud to have something like this in Dublin.
Kieran Flanagan
Hubspot
"
Learn Inbound does a phenomenal job. There's a real grassroots feel to the event and speakers share knowledge in a way that you just don't experience at the more established conferences in the UK. One of the most actionable – and slickest – conferences I've attended. Highly recommended.
Stephen Kenwright
Branded3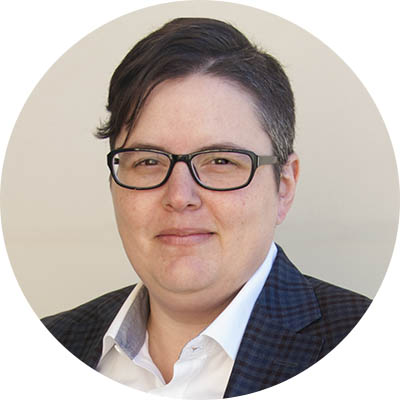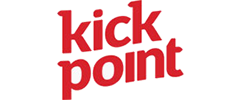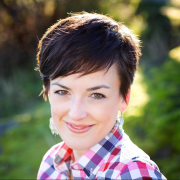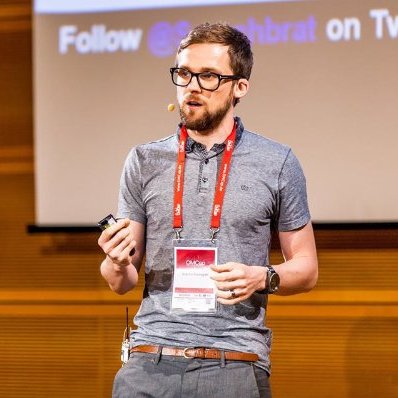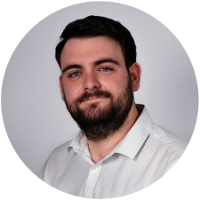 Round Room, Mansion House
The Round Room at the Mansion House has been Ireland's premier events venue in the heart of the city since 1821. It is a unique city centre venue that has 6 versatile and flexible spaces with state of the art facilities that offer cutting edge visuals and sound. It's cool, it's edgy and it's our home for the largest Learn Inbound event of 2017.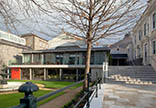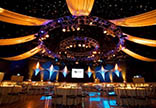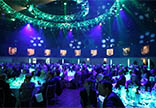 who makes this possible
Sponsorship plays a huge part in the success of our event. Without the support of these companies, our events simply wouldn't take place. So a quick shout out to these fine folks...
If you're interested in getting involved in our upcoming events, get in touch with our team for a chat so that we can develop a unique sponsorship package just for you. We work closely with each sponsor to deliver an experience that encourages our attendees to engage directly with your brand. Tell us how we can help, and our team will work hard to deliver the result you expect.
Become A Sponsor