Schedule & Topics
We have hand-picked 20 amazing keynote speakers (and 6 lightning talk speakers) for our two-day, single-track conference. We're welcoming back some of our past top-rated speakers and some who will be taking to the Learn Inbound stage for the first time this August.

*Session times are subject to change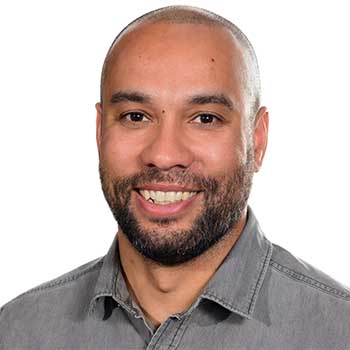 Andi Jarvis
Learn Inbound MC | Eximo Marketing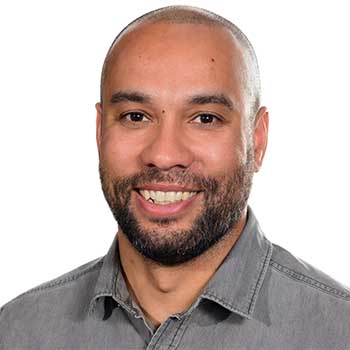 Andi Jarvis
Learn Inbound MC | Eximo Marketing
Andi is the Founder and Strategy Director of Eximo Marketing, a marketing strategy consultancy based in Belfast and Liverpool. Eximo Marketing helps companies find more customers by creating effective marketing strategies, fixing under-performing parts of their campaigns, and providing training to educate and engage their teams.
Originally from Bradford (so without the sexy, yet unfathomable Ulster accent), Andi has worked with a number of global brands, professional sports clubs and media companies to develop and implement effective marketing strategies.
He holds an MSc in Marketing from Ulster University and also runs a fundraising project, Eximo & Friends, where marketers volunteer to provide consultations to small businesses in return for a donation to Barnardo's work with refugees.
You should also know that Andi likes to talk, at length, about: being a dad, his BBQ, rugby league and cricket.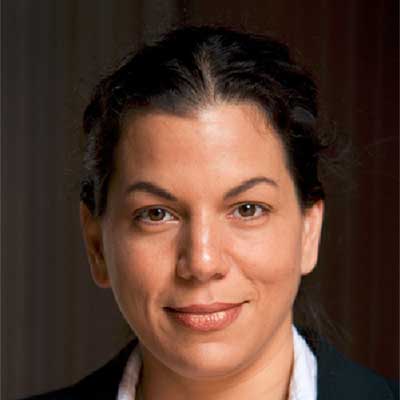 DeCabbit Consultancy
SEO is Dead Again? It Will Never Die
Already know the basic ins and outs of SEO? Judith's session will cover what SEO practices actually matter in 2019, stuff you can ignore, old stuff that works again, new stuff that doesn't work and just what the heck actually makes sense for SEO in 2019.
You will walk away with content hacks, link building tips and more that you can put into practice when you return to the office.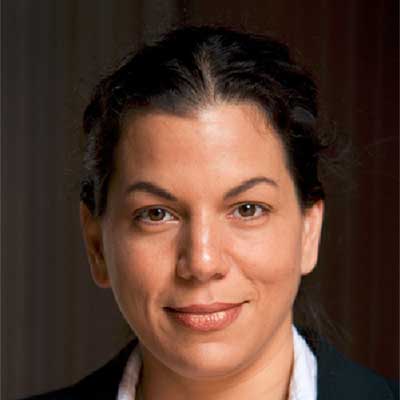 Judith Lewis
DeCabbit Consultancy
Judith is a renowned international speaker, writer, trainer, blogger and a digital and media consultant specialising in applying a strategic understanding of digital technologies to help businesses innovate and optimise their effectiveness within the new, networked communications environment.
Judith judges industry-leading awards MENA, EU, US, Australian, Nordic, and UK Search Awards, and has every year since their inception. She has worked with market-leading global businesses including Google, NatWest/RBS, National Gallery, Fidelity, GalaCoral, NBC Universal, Readers Digest, Bayer, Family Search, Amadeus, AMD, AmEx, Virgin.com, Virgin Startup & more.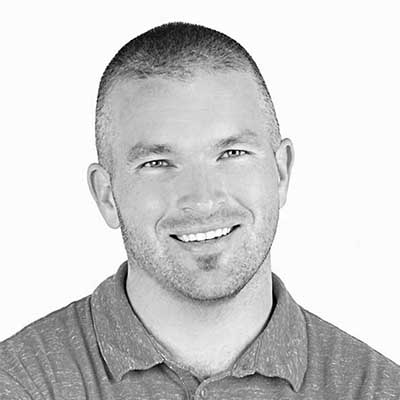 Ross Hudgens
Content Marketing
Siege Media
Scalable Content Marketing: Lessons From Generating 5,000+ Links in 12 Months
Ross Hudgens, founder/CEO of Siege Media, will share the insights his team of 75+ content marketers came across in generating over 5,000 links in the past 12 months.
Takeaways will include recent trends in content marketing, scalable tactics for the enterprise, and tactical items any business can take away and implement.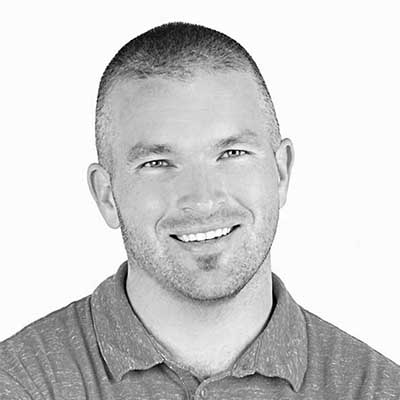 Ross Hudgens
Siege Media
Ross Hudgens founded Siege Media in August of 2012. Siege, now going on five years old, grew 262% over the past three years. Before Siege, Ross worked in the insurance and mortgage space building websites from launch to #1 rankings for extremely competitive queries. Ross' work has been featured on Moz.com, Search Engine Land, Forbes, AOL, Hacker News, among other outlets.
Ross also frequently speaks at conferences around the world, including appearances at MozCon, OMCap, ionSearch, LeadsCon, and Seattle Interactive, among others. Ross received a B.S. in Business Administration with an emphasis in Marketing from Chapman University in Orange, CA.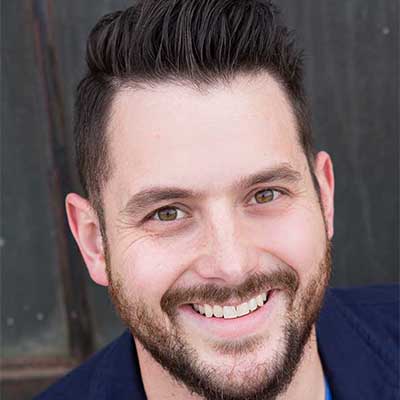 Kirk Williams
Google Shopping Ads
ZATO
I Don't Know How to Run Shopping Ads, and At This Point I'm Too Afraid To Ask
Whether you work for a brand, manage PPC at an agency, or are a marketing director or VP, chances are you've noticed how important Shopping Ads are for any Ecommerce account (and what's with all that Smart Shopping talk coming from Google?), but don't actually know the ins-and-outs of your Shopping program.
In this session, Kirk will start from the ground up as he discusses best practices for feed creation and campaign strategy.  Don't normally spend your time in Ecommerce PPC? Then this is the session you need to stay up on how Shopping Ads work in 2019.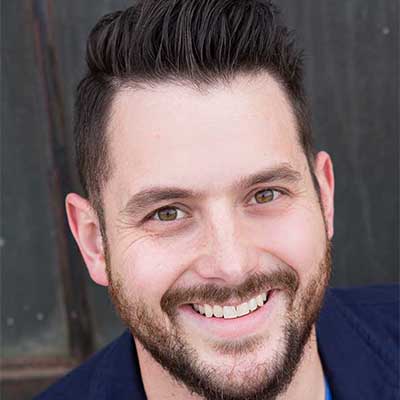 Kirk Williams
ZATO
Kirk is the owner of ZATO, his Paid Search PPC micro-agency of experts, and he has been working in Digital Marketing since 2009. He has been named one of the Top 25 Most Influential PPCers in the world by PPC Hero the past 3 years, and is known for his Ecommerce PPC articles across various industry publications.
He is one of the revolving hosts of the weekly #PPCChat on Twitter, as well as an avid international conference speaker presenting on all things Paid Search (especially Shopping Ads). Kirk currently resides in Billings, MT with his wife, 5 children, books, and little sleep.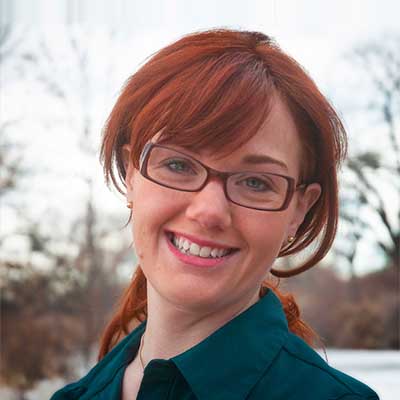 MobileMoxie
The Secrets Your Analytics Won't Tell You About Mobile-First Indexing
Google's documentation about Mobile-First Indexing is quite straight-forward, BUT the impact of its launch is not. If you compare the mobile SERPs before and after it has launched, you will see major differences that are not represented in your data AT ALL. Cindy's talk will go beyond the Google documentation and talk about the implications of the change, and how it can make the data in your analytics software disturbingly misleading.
Google has been building out the Knowledge Graph, position-zero and other 'Rich Results' and these things may be impacting the value of your organic SEO rankings in ways that your analytics and SEO tools may never see. Attend this session to learn more about how Mobile-First Indexing will impact your day-to-day SEO strategy & tactics, and how you can adjust to protect against the things you are probably missing.
This is not just a re-hashing of Google's guidelines. Cindy will draw a clear line between what Google says officially, and what is actually happening in the rankings!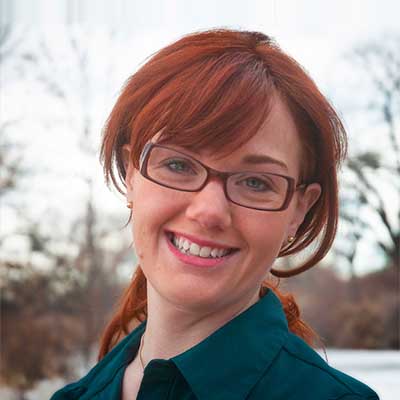 Cindy Krum
MobileMoxie
Cindy Krum is the CEO and Founder of MobileMoxie, LLC, a mobile marketing consultancy and host of the most cutting-edge online mobile marketing and SEO toolset on the market. She brings fresh and creative ideas to her clients, providing on-site training and workshops, as well as speaking at national and international conferences on a regular basis.
Cindy is an active member of the search community, regularly writing for industry news outlets and publishing on the MobileMoxie blog. She is passionate about bringing creative online marketing solutions to clients. Cindy is also the author of Mobile Marketing: Finding Your Customers No Matter Where They Are, published by Que Publishing and now also available in German, Italian, Korean and Chinese.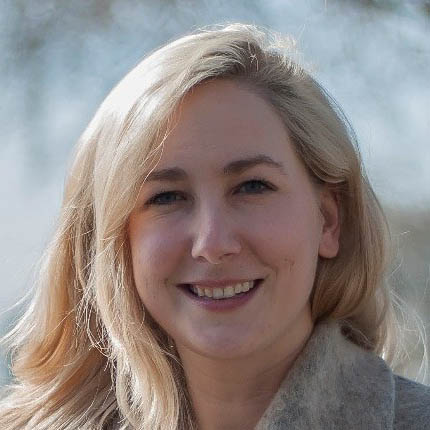 Elizabeth Knights-Ward
B2B Marketing
LinkedIn
Championing Trends in B2B To Close The Gap Between Sales & Marketing
B2B trends aren't just ambitious tactics to take your customer marketing strategy to the next level. The same principals we apply externally, can be applied inwardly to boost collaboration between sales and marketing, and prove higher value of your marketing team's output.
In this session, Elizabeth will give an overview of the more prevalent B2B trends coming through to date in 2019 and discuss how they can influence change in your organisations sales & marketing dynamic. Elizabeth will also give an overview on how LinkedIn, among other tools can be leveraged to help achieve this improved collaboration and alignment.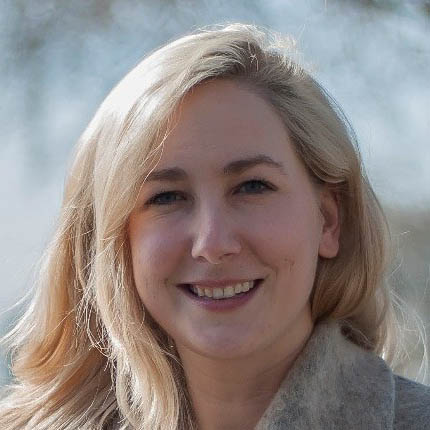 Elizabeth Knights-Ward
LinkedIn
Elizabeth brings over 10+ years of innovative B2B/Tech Marketing experience. She specialises in the creation of strategic Content, Social & Event-based marketing campaigns. Having previously held B2B and B2C Marketing roles at Google, and having lead a team as Snr Manager, Strategic Enterprise Marketing at Hootsuite, she's highly experienced in identifying marketing opportunities to drive high levels of customer & prospect engagement at scale.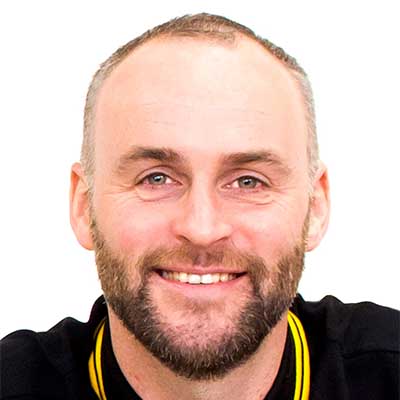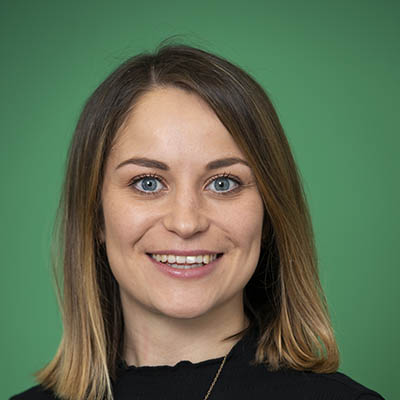 Alan Coleman & Beth Quigley
Automation & AI
Wolfgang Digital
How To Outmarket Your Competition in The AI Era
5G rolled out in the UK in June 2019, it will roll out in Ireland later this year. The resulting increased internet speeds and increasing amounts of data drive us deeper into the AI era of the internet. The internet giants have been busy building out their AI capabilities for years now, Google has gone so far as to say it is now an "AI first" company. This new dawn poses existential questions for digital marketers.
In this talk, Wolfgang's Alan & Beth will explore the new landscape discussing the strengths and the weaknesses of the machine, deliver practical tactics and share award-winning cases studies which will enable digital marketers to prosper in the AI era.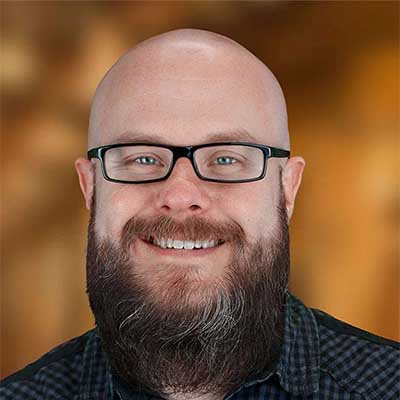 Wikimotive
Baby Groot's Guide To Rockin' Local SEO
With the explosion of mobile search, Local SEO has rocketed to the forefront of every digital marketer's playbook. In this presentation, Greg will explain how Google's local algorithm differs from the traditional algorithm, walking through the different signal weights and how to optimize each element.
Learn how to create local content, build local links, set a solid citation foundation, rock your reviews, and wow customers with a fully optimized Google My Business profile.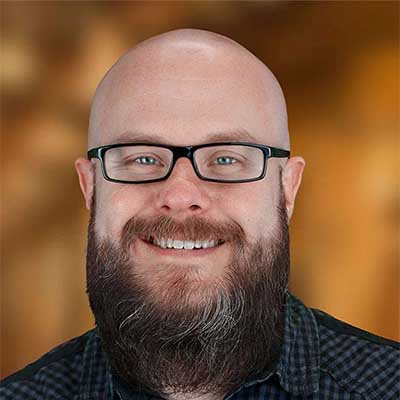 Greg Gifford
Wikimotive
Greg Gifford is the Vice President of Search at Wikimotive, a boutique agency that provides SEO and reputation management to multiple verticals all over the US. He's got over 17 years of online marketing and web design experience, and he speaks internationally at digital marketing conferences, teaching thousands of small business owners and marketers how to get their sites to show up higher in local search rankings.
Greg also spends his time doing freelance website design and SEO for local businesses. He graduated from Southern Methodist University with a BA in Cinema and Communications, and has an obscure movie quote for just about any situation.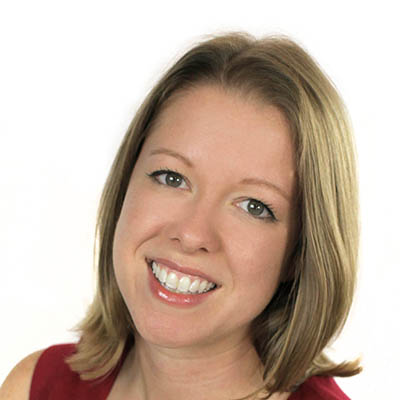 Jessica Best
Email Marketing
Barkley
The Good, the Bad, and the WOW: What Works in Email Marketing in 2019
Email marketing still rocks the highest return on investment of any marketing medium — $20 on average for every $1 invested. That is, if you're doing it right.
Is your email program up to snuff? Jessica will share the top things you should always and never do when creating your email marketing strategy. She'll incorporate real companies' stories of those who have done it well and those who… could have used some advice. Not only will the session help you to avoid accidentally breaking the law, but it's designed to teach you email marketing strategies that nurture your customer relationships and help drive more sales. Even those familiar with email marketing will learn something new in this high-energy presentation!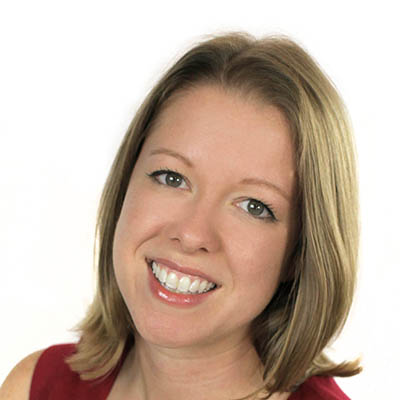 Jessica Best
Barkley
Jessica is a self-admitted numbers nerd. She's worked to lift ROI in customer- and data-driven marketing for a broad range of brands like Dairy Queen, Spirit Airlines, Winnebago, Planet Fitness, Beauty Brands, Hostess, Water.org, Farmland Foods, Hallmark Baby, At Home, Banfield Pet Hospitals, SelectQuote, and Boulevard Brewing Company, and more.
Jessica also spreads the good word of great email marketing from the stage. She's lead trainings and spoken in front of audiences from dozens to over 1200 from Las Vegas to Barcelona, and Vancouver to SXSW Interactive in Austin. In 2016, she joined the Barkley team as VP of Data-Driven Marketing, implementing the best practices she preaches for Barkley clients.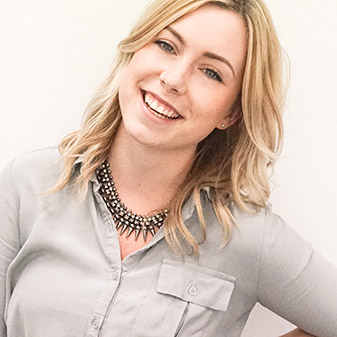 Shannon McGuirk
Digital PR
Aira
How To Supercharge Link Building With A Digital PR Newsroom
Outreach and link building can be really hard. Traditionally, agencies and in-house marketers launch 3-5 'hero' campaigns across a 12 month period which can cause inconsistencies with results and pressure around campaign performance. What if there was a way of consistently delivering coverage and links for clients?
In her talk, Shannon will explain how to set up a 'digital PR newsroom' function for both agency and in-house teams to supercharge your outreach and link building efforts.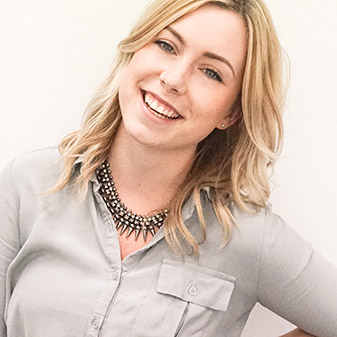 Shannon McGuirk
Aira
Shannon is the Head of PR and Content at Aira Digital where she oversees all elements of content production and media outreach. Her key skills include developing integrated creative content campaigns, digital PR strategies, and media relations/link building.
She has experience in working with well known consumer brands such as TravelSupermarket, Vouchercloud, RS Components, Goodyear Tyres and AXA PPP healthcare.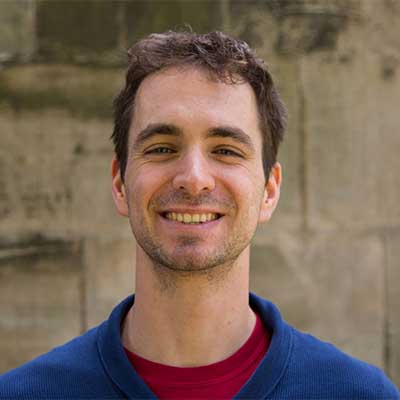 Robin Lord
Brand Marketing
Distilled
Whatever You Do, Put Billboards in Manchester: Getting Brand Data From Google
Robin will be sharing a step-by-step guide for using widely-available data to compare territory-level brand awareness between your brand and competitors.
This session will also explore how these insights can inform everything from content calendars and outreach, to online and offline advertising.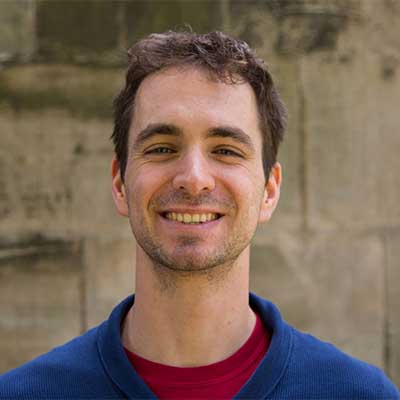 Robin Lord
Distilled
Robin Lord is a Consultant at Distilled. He works with clients across multiple industries and five time zones - using on-site fixes, CRO, and international business intelligence to increase brand awareness, traffic, and sales.
Robin is passionate about getting the most out of every day, which is why he's talking about ways that code could help shoulder much more of the burden for us as marketers.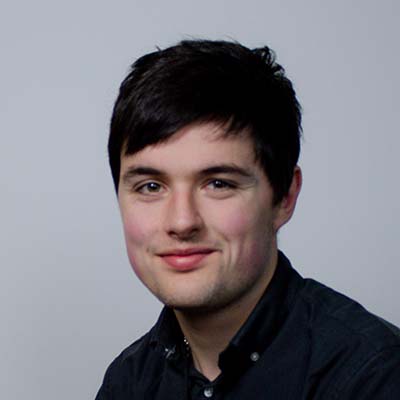 Edit
Using Social Media To Build Better Campaigns and Better Links
People are breaking more news stories on social media than ever, causing journalist's use of social media to spike in order to keep up.
In order to make things a little more difficult for journalists, a recent Facebook update has caused unprecedented damage to newsrooms globally.
Journalists are now KPI's on traffic to the articles they write, meaning that when PR's pitch stories they need to understand how to help journalists achieve these KPI's in order to gain coverage and links back to their sites.
Traditionally journalists used to rely on Facebook to deliver that traffic, but as the social media giant change to prioritise posts from friends and families, it means that the media are looking at other social channels for inspiration and amplification.
David's talk will show you how to use social media to better your campaigns, better your journalists open rates and better your links!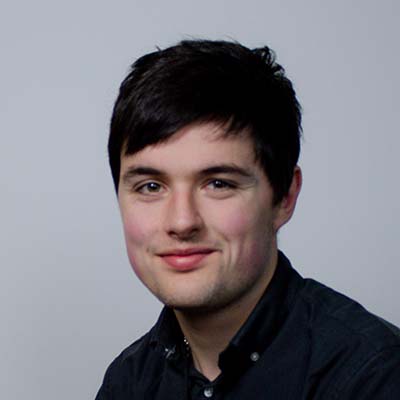 David White
Edit
David is the Head of Content Marketing at Edit, leading the PR, content and outreach strategies for some of the biggest brands around the globe. With a background in business management and marketing, David has a deep understanding of the wider marketing mix and how this contributes to a brand's bottom line.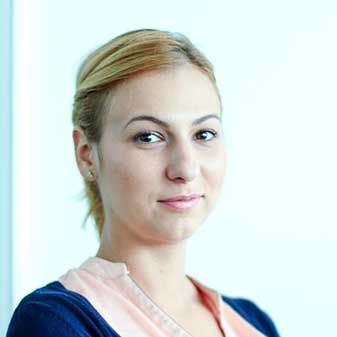 HubSpot
Scaling Links To Lead Gen Content: The Prospecting Approach That Guarantees Results
Prospecting can make or break any link building campaign. Even more so when your goal is to build links to lead generation content. So where do you start when you want to find potential prospects beyond the obvious? What makes a good prospect? And how many prospects should you reach out to?
In this talk, Irina will be answering these questions and come with practical examples on how to build a scalable prospecting process. She'll be deconstructing a campaign showing that finding the right prospects is key to building high-quality backlinks to lead generation content — no budget spent, no prior partnerships needed.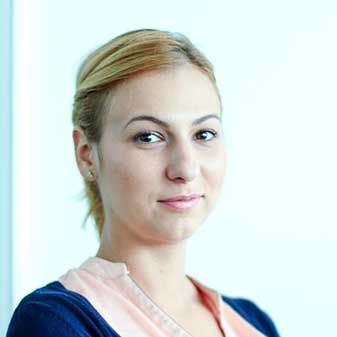 Irina Nica
HubSpot
Irina is the Senior Marketing Manager for HubSpot. Irina loves to talk about all things content, SEO, inbound and visual. Her specialities include strategic marketing and planning, influencer marketing, content marketing and SEO.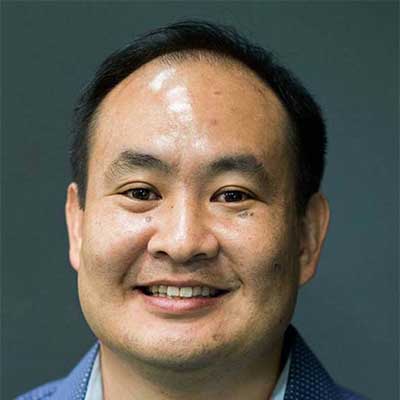 BlitzMetrics
Scaling up Facebook Ad Campaigns -- Overcoming Ad Burnout and Building Campaigns That Continue To Produce
This is the tactical, step-by-step process that you can repeat and run evergreen via the "dollar a day" technique.
Dennis has perfected these techniques for years internally, and for his clients, earning the Golden State Warriors a 29X ROAS on ticket sales. He has implemented these techniques across all industries and sizes, from small business to enterprise; educational software companies like Delta Ed, to publishers like The Economist. Best of all, it's not hard. All you need is 10 minutes and $1/day to start seeing results.
In this workshop, you'll learn to save time, energy, and money when it comes to Facebook advertising by learning from our experiences and failures, rather than going through them yourself. You already know SEM, now see how organic and paid work together in social– a mix of content marketing, PR, personal branding, and Facebook Ads working together.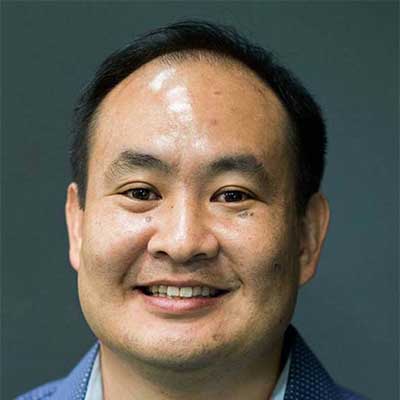 Dennis Yu
BlitzMetrics
Dennis Yu is the Chief Technology Officer of BlitzMetrics, a digital marketing company which partners with schools to train young adults.
Dennis's program centers around mentorship, helping students grow their expertise to manage social campaigns for enterprise clients like the Golden State Warriors, Nike, and Rosetta Stone.
He's an internationally recognized lecturer in Facebook Marketing and has spoken in 17 countries, spanning 5 continents, including keynotes at L2E, Gultaggen, and Marketo Summit. Dennis has been featured in The Wall Street Journal, New York Times, LA Times, National Public Radio, TechCrunch, Fox News, CBS Evening News and is co-author of Facebook Nation – a textbook taught in over 700 colleges and universities.
View Friday's lineup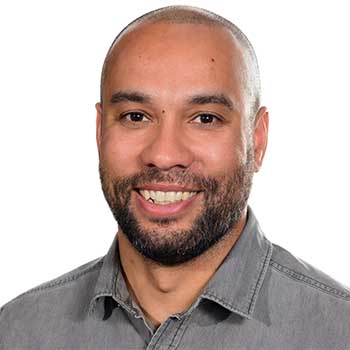 Andi Jarvis
Learn Inbound MC | Eximo Marketing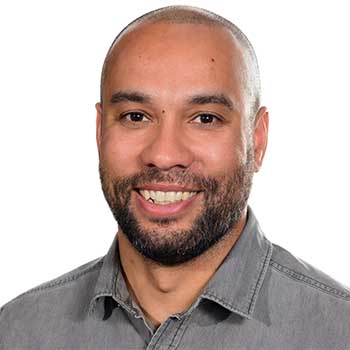 Andi Jarvis
Learn Inbound MC | Eximo Marketing
Andi is the Founder and Strategy Director of Eximo Marketing, a marketing strategy consultancy based in Belfast and Liverpool. Eximo Marketing helps companies find more customers by creating effective marketing strategies, fixing under-performing parts of their campaigns, and providing training to educate and engage their teams.
Originally from Bradford (so without the sexy, yet unfathomable Ulster accent), Andi has worked with a number of global brands, professional sports clubs and media companies to develop and implement effective marketing strategies.
He holds an MSc in Marketing from Ulster University and also runs a fundraising project, Eximo & Friends, where marketers volunteer to provide consultations to small businesses in return for a donation to Barnardo's work with refugees.
You should also know that Andi likes to talk, at length, about: being a dad, his BBQ, rugby league and cricket.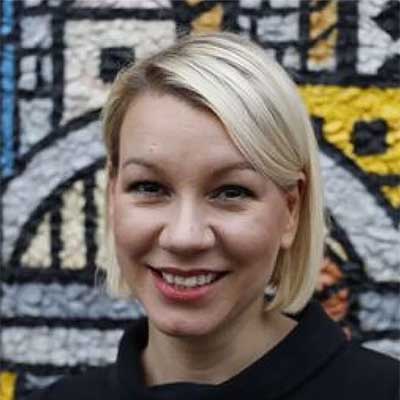 The Coloring in Department
The Google Analytics Mixed Tape of Content Reporting Happiness
Think of Google Analytics as a bunch of instruments. Sometimes you try and orchestrate something and it sounds, well, awful.  Get it right on the other hand, and it will help you play a song that gets everyone moving, and gets you a record deal – 'oh, hi marketing budget!'
So, how do you use Google Analytics to pump out the best tracks and avoid the one-hit wonders?
This talk is a mixed tape of Google Analytics songs, that shows you how to report on content across the customer journey, as well as making sure your content impact, and you, get the credit that's deserved.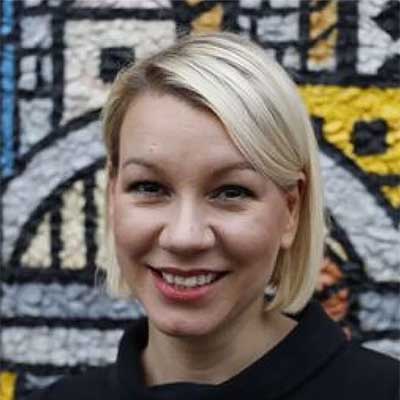 Jill Quick
The Coloring in Department
Jill Quick has been working in digital marketing since 2003 and is the Co-Founder of The Coloring in Department. A professional digital marketing trainer who has taught thousands of people, across hundreds of companies, ranging from startup founders, SMEs to Fortune 500 Brands.
Unfiltered, down to earth, with a goal to explain analytics and digital marketing concepts in a clear and digestible format. She has a knack in creating guided, practical, step-by-step, paint-by-numbers style templates to get you where you need to be, faster.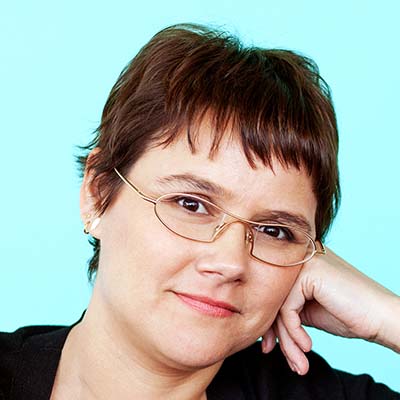 AGConsult
The Lost Art of Asking Questions
World-class user research is the driver behind every successful optimization program. And when it comes to qualitative user research, that means getting up close and personal with your users. Talking to them. Asking them questions. The right timing, wording and tone of voice of your question can make all the difference. In this talk, Els helps you reconnect with this key element of qualitative research: the lost art of asking questions.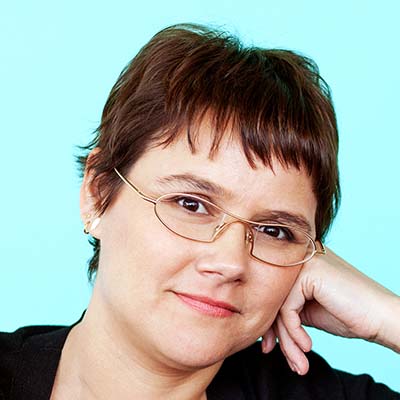 Els Aerts
AGConsult
As the co-founder of AGConsult, a Belgium-based usability and conversion optimization company, Els has been creating better online experiences based on user research since 2001.
She's an advocate for qualitative user research and moderated user testing in particular. She loves helping companies to understand their customers better. Because a happy customer is a returning customer.
Els has moderated over 3.500 user tests for companies such as AtlasCopco, Orange, Daikin and Bridgestone.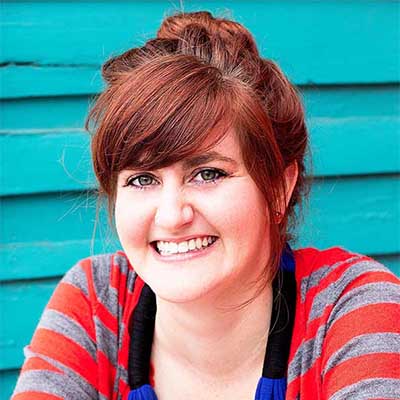 Lianna Patch
Conversion Copywriting
Punchline Conversion Copywriting
How to Be Funny (Even If You're Not): Comedy-Inspired Copywriting Tips
This talk is an introduction to how humour works in the brain; how to put it to work in your marketing funnel, and where in the funnel humor can be used to best effect (and least offensively); and finally, specific, line-level copy "punchups" to make any piece of copy warmer, funnier, and more personable.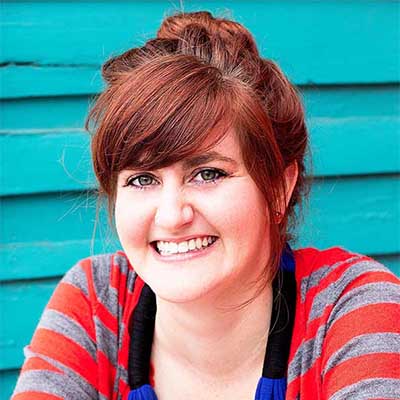 Lianna Patch
Punchline Conversion Copywriting
Over the past 13 years, Tiffany DaSilva has worked in all facets of digital marketing including SEO, PPC, social media, email marketing and conversion rate optimization. Currently, she's a full-time growth marketing consultant and founder of Flowjo.co and Fullstack Society.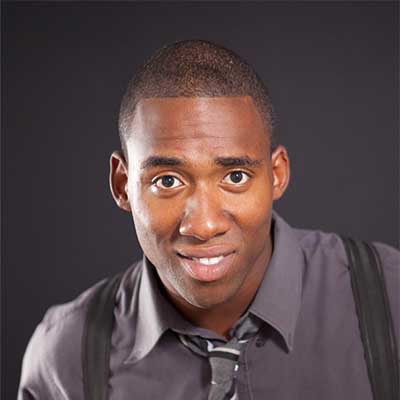 Ross Simmonds
Content Marketing
Foundation Marketing
Keywords Aren't Enough: How to Uncover Content Ideas Worth Chasing
Many marketers focus solely on keyword research when crafting their content, but it just isn't enough if you want to gain a competitive edge. Ross will share a framework for uncovering content ideas leveraged from forums, communities, niche sites, good old-fashioned SERP analysis, tools and techniques to help along the way, and exclusive research surrounding the data that backs this up.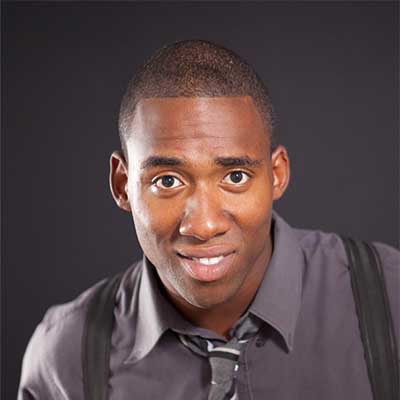 Ross Simmonds
Foundation Marketing
Ross Simmonds is a digital strategist and entrepreneur with a passion for technology and communications. He has spent the last seven years working in digital marketing through his company Foundation Marketing and has had the chance to work with brands ranging from Fortune 500 companies to startups. Ross is also the co-founder of a Social Media Management service called Crate, the e-commerce site Hustle & Grind and has been published in Forbes, Huffington Post, Venturebeat, The Globe & Mail and more.
Ross works with clients on a regular basis to leverage content to drive meaningful results for their brands while doing the same with his own companies. In 2016, Ross was named by Mashable as one of the top 5 Snapchat Marketers worth following and is a firm believer in practising what you preach. His company Hustle & Grind has over 100,000 followers on Instagram, he's generated millions of views on Slideshare and is considered a leader in the marketing space. He's spoken at conferences around the world such as MozCon, SearchLove, WistiaFest, Webbdagarna, UnLondon and many more.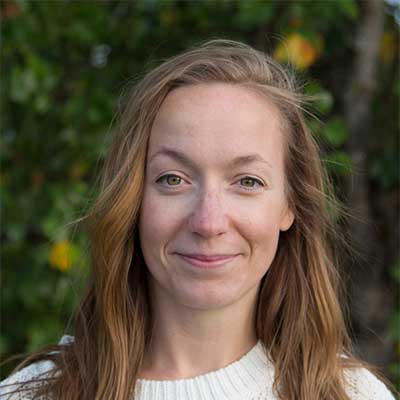 CXL Institute
How To Stand Out in a Saturated Market
Numerous facets of digital marketing are often underused and misunderstood, resulting in fragmented, incomplete, and ultimately suboptimal campaigns that dish out far more money than they should.
In this talk, you'll learn:
Product marketing and branding strategies to help your business stand out, without needing to spend millions on advertising.
How to hyper-personalize your campaigns to touch people at every point in the buyer's journey.
A go-to-market framework that you can apply right away.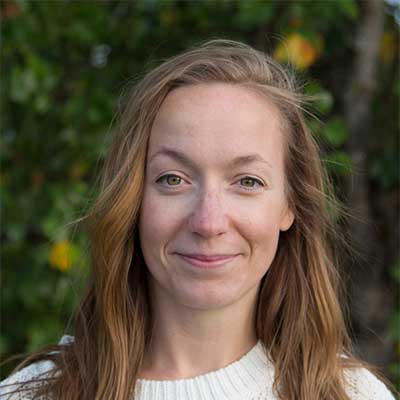 Alexa Hubley
CXL Institute
Alexa Hubley is a speaker and Head of Marketing at CXL Institute. She thrives on building full-funnel marketing campaigns and specializes in using scrappy, creative segmentation tactics to drive brand awareness, growth and retention.
Her objectives in marketing are a direct reflection of her personality: always striving to optimize and grow in order to crush her goals.
Alexa has spoken on marketing strategy at CXL Live, Pulse, SearchLove and Call to Action Conference among others.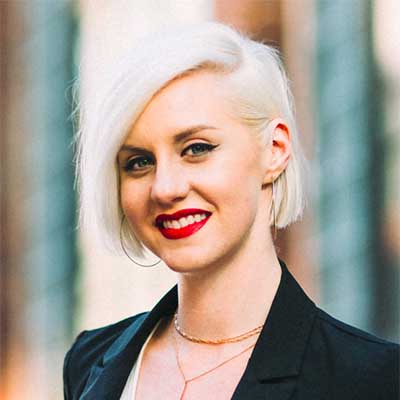 Claire Suellentrop
Content Marketing
Forget The Funnel
Rethinking "Personas" — Create Higher-Converting Campaigns Using Jobs To Be Done
Marketing best practices teach us to segment our customers based on their personas: e.g., Sally is 35, works in corporate HR, drives a Honda, loves her two kids.
But this approach misses the mark: it fails to reveal your customers' true motivations. Why did they buy from you? Why do they use your product?  In her talk, Claire will explore how these details are the fuel you need to run more relevant, high-converting marketing campaigns.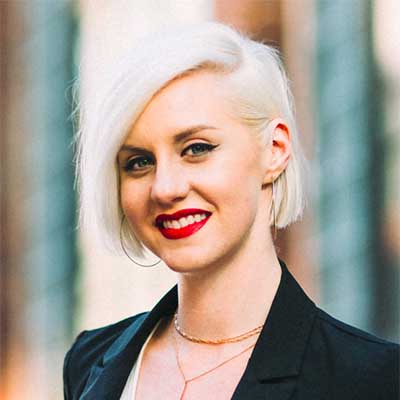 Claire Suellentrop
Forget The Funnel
Claire helps B2B and B2C SaaS companies like Wistia, FullStory, Edgar, and Death to the Stock Photo get out of the "echo chamber" and inside their best customers' heads. She's spoken internationally about the impact of customer research, and her methods have generated record-breaking email open rates, click-through rates, and new user signups.
She loves helping teams develop greater empathy for their customers, and find marketing messages that create stronger connections (aka: higher conversions).
She's also the co-founder of Forget The Funnel: free workshops and paid training to help SaaS marketers be amazing at their jobs.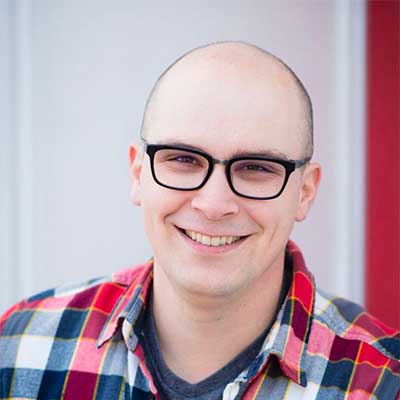 Case Study Buddy
Stories that Sell: How to Create Case Studies That'll Make You Filthy Rich
Customer success stories are the most powerful content assets on the planet. They can open doors, obliterate objections, upsell customers, and more—but only if you know to wield them.
After helping create over 150 studies for brands of all sizes, Joel Klettke knows a thing or two about capturing, sharing, and cashing in on customer success stories. Learn from his mistakes, steal his best examples, and walk away with a step-by-step process for getting case studies right.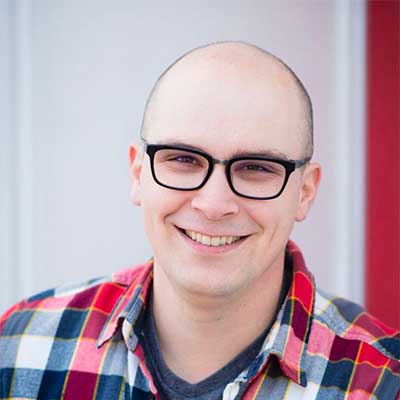 Joel Klettke
Case Study Buddy
Joel Klettke is the Founder of Case Study Buddy, the case study specialists.
He and his team help amazing companies like Moz, Brain Traffic, and CartHook capture, share, and cash in on customer success stories. He's also a sought-after conversion copywriter who has helped clients like HubSpot and WP Engine turn more leads into customers.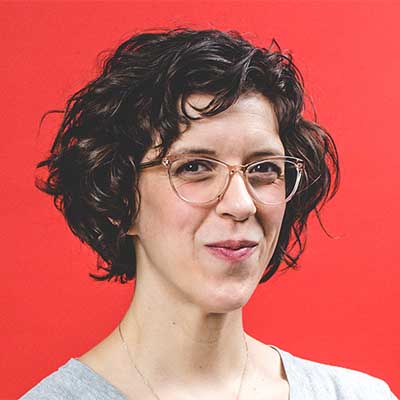 Val Geisler
Specialisation
ValGeisler.com
Specialisation as a Sustainable Business Tactic
Building a consulting or freelance business typically means taking any project that comes your way, building your portfolio, trying a million things, and more hustle than one person can handle. But there's an easier and more profitable, way to grow your brand. In this talk, Val will show you how specializing in one thing can help you change everything.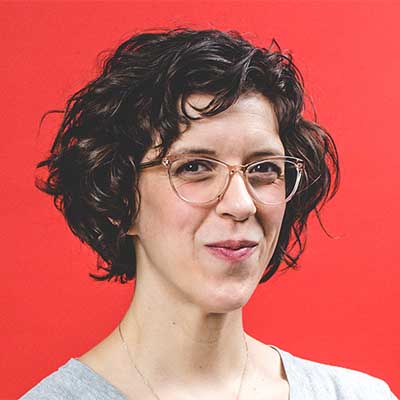 Val Geisler
ValGeisler.com
Val Geisler is ridiculously obsessed with email. An Email Marketing Conversion Copywriter and Strategist, Val spent over a decade on the inside of companies from non-profits to 7-figure businesses to tech startups.
She brings her background in content creation, customer experience, and digital strategy to her incredible clients every day. Email isn't dead, and Val is here to help you bring yours back to life.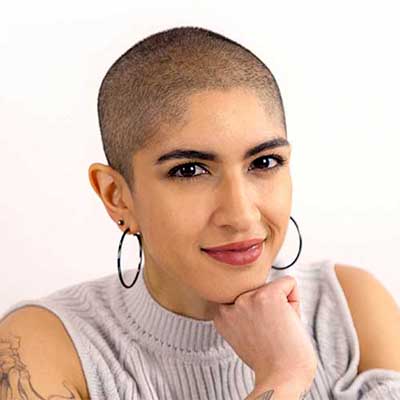 Nadya Khoja
Content Marketing
Venngage
Growth by Content: Driving Massive Traffic Without a Big Budget
It's a lot easier to scale traffic when you have a big budget at your disposal, and existing brand recognition to piggyback off of, but what happens when you're either starting from scratch, or don't have massive amounts of investment money that you can rely on?
In this session, Nadya will share the story of how Venngage went from 0 to 400k monthly organic blog visits, as well as all the wins and loses the company faced along the way.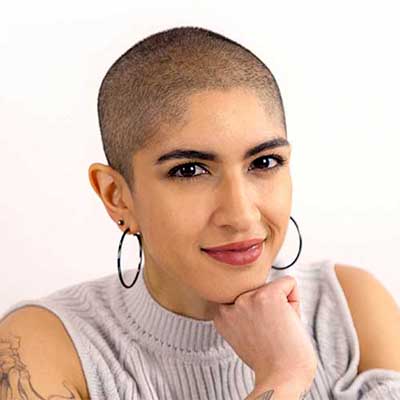 Nadya Khoja
Venngage
Nadya is the VP of Marketing at Venngage, an online infographic maker and design tool. With a undergraduate degree in Devised Theatre and a Master's in Digital Media, she is passionate about using a data-driven approach to producing captivating and compelling narratives. Nadya has been featured in Entrepreneur, The Huffington Post, The Next Web, Forbes, Marketing Profs, Social Media Examiner and a few others.
She is also currently working on running Drunk Entrepreneurs, a web-series where she invites successful entrepreneurs over for drinks and interviews them.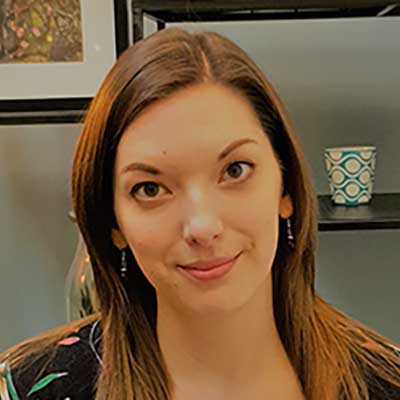 Helen Pollitt
Google Analytics
Avenue Digital
Ten Minutes That Will Change Your Reporting For Good
Are you wasting thousands of pounds due to polluted data and meaningless reports? Digital marketing decisions hinge on good quality insight but your current analytics process may be leading you down the wrong path. Helen talks through some alarmingly common issues with the set-up of Google Analytics accounts and the poor reporting that follows. Discover her list of banned metrics, why new employee onboarding should impact your Google Analytics and how to go further in your reporting to get actionable insight. This talk is a must-see if you want tips for making digital analytics a reliable part of your marketing and business decisions.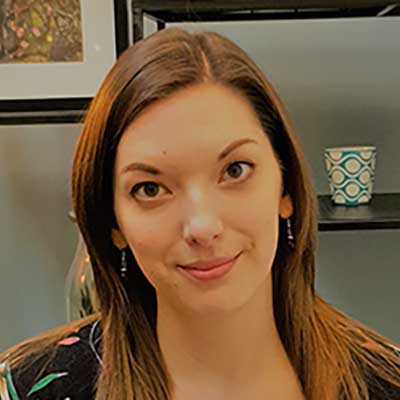 Helen Pollitt
Avenue Digital
Helen is the Head of SEO at Avenue Digital and has over ten years of experience in digital marketing. She is highly skilled in the technical aspects of SEO as well as overarching SEO strategies and business plans. She works with clients to develop comprehensive and detailed forecasts and strategies, focusing closely on deliverables and agreed KPIs. Helen's talks always focus on finding pragmatic solutions to common SEO problems.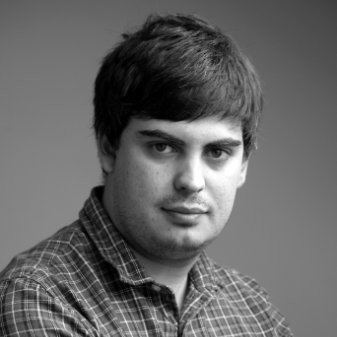 James Brockbank
Digital PR
Digitaloft
How To Turn Brand Mentions Into Links
Unlinked brand mentions are on the rise and journalists are increasingly crediting sources without linking.
You've done the hard work and launched a campaign, pitched it to the press and landed coverage, but there's no link.
With the right approach, you can often turn mentions into links and execute future campaigns in a way which minimises unlinked coverage. It's all about persuading journalists that there's value on the other end of the link.
Recent research revealed that only 3 in 10 SEOs and PRs are actively using link reclamation strategies alongside their live campaigns to make their coverage work harder. This comes as a surprise, given the time and effort invested in ideation, research, creation, and promotion.
In this session, James will offer actionable advice to help you avoid unlinked brand mentions and maximise the links earned through your digital PR campaigns, sharing insights into what encourages journalists to link out to brands and the tactics which have seen the success of his own link reclamation efforts skyrocket, including ways to find opportunities, proven email templates, subject lines and tracking sheets.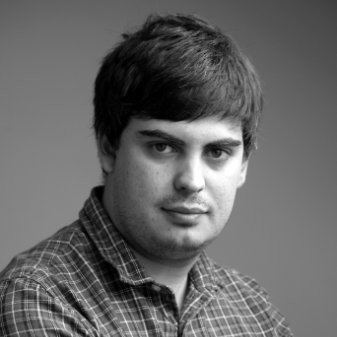 James Brockbank
Digitaloft
James Brockbank is Managing Director and founder at Digitaloft, a multi award-winning Digital PR and search marketing agency and responsible for launching high-performance campaigns for clients across a range of competitive B2C sectors including travel, finance and fast fashion.
Having spoken at events including YoastCon and BrightonSEO over the past year, James is looking forward to sharing practical insights at Ungagged to challenge your own thought process behind content and digital PR campaigns and how to drive more success from these.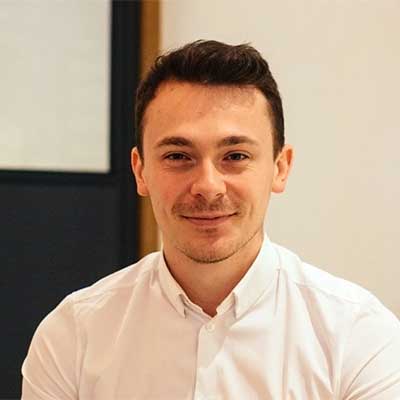 DeepCrawl
Overcoming Technical SEO Challenges For Enterprise Sites
You might have a standard set of processes and fixes when dealing with normal-sized sites, but how does that change when you start working with large enterprise sites? How do you adapt SEO processes to work effectively for clients with these needs? In this session, Sam will provide efficient and effective strategies on how to tackle complex SEO challenges for enterprise level sites.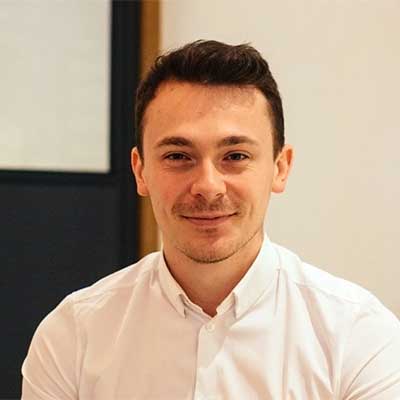 Sam Marsden
DeepCrawl
With more than five years digital marketing experience, Sam Marsden has built a range of SEO and digital marketing skills which he has used to drive growth for a range of businesses.
Based in London, Sam holds the position of SEO & Content Manager at DeepCrawl, where he is responsible for growing the brand through content marketing initiatives and contributions to the SEO community.
Prior to his role at DeepCrawl, Sam has succeeded in achieving astounding increases in traffic and revenue through SEO activities for a startup in the gambling sector, growing their traffic from hundreds of thousands to millions of monthly users.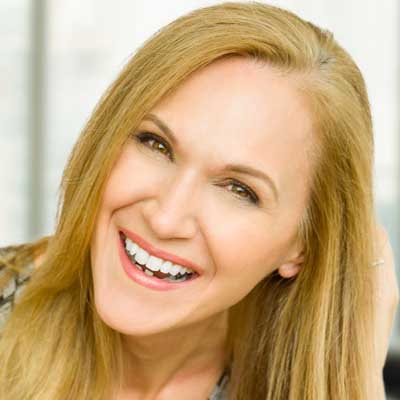 Ambient Strategy
Positioning – How to Harness an Inbound Marketing Secret Weapon
Vicious competition, saturated media, overwhelmed buyers – have you ever felt that breaking through to customers is almost impossible? In this session, you will learn a step by step process that lets you leverage the power of both market categories and trends to make the value of your offering obvious to the buyers that will love it the most.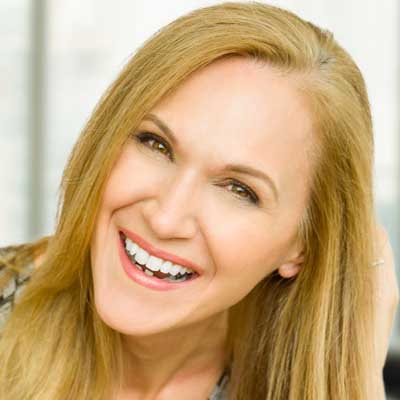 April Dunford
Ambient Strategy
April is an executive consultant, speaker, and author who helps technology companies make complicated products easy for customers to understand and love. She is a globally recognized expert in Positioning and Market strategy.
Previously April has run marketing and sales teams at a series of successful technology startups and has launched 16 products into market. She is also a board member, investor, and advisor to dozens of high-growth businesses and is the author of the upcoming book Obviously Awesome: How to Nail Product Positioning so Customers Get it, Buy it, Love it.
View Thursday's lineup
They're amazing organisers. They put on a great show. It's definitely one of my favourites of the year. It's awesome.
Oli Gardner
Unbounce