Schedule & Topics
We have hand-picked 21 amazing speakers for our two-day, single-track conference. We're welcoming back some of our past top-rated speakers and some who will be taking to the Learn Inbound stage for the first time this September.

*Session times are subject to change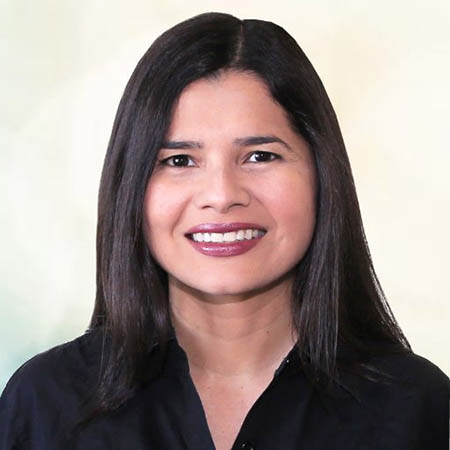 Orainti
Optimising for Voice Search: Practical Steps to Take
How important is really voice search at the moment and what we can expect as marketers to happen in the near and long-term future? What realistic steps can we take to leverage existing voice search usage with our Website content? How can we expand our voice search reach by using Google Actions? Learn about this and more with this highly practical and actionable voice search session.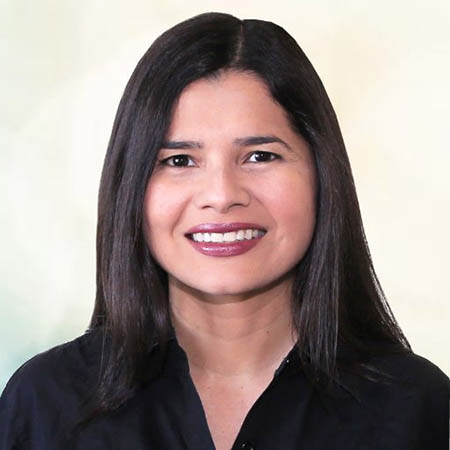 Aleyda Solis
Orainti
Aleyda is an International SEO Consultant with Orainti, a boutique SEO consultancy, a blogger (Search Engine Land, State of Digital and Moz), an experienced speaker and entrepreneur. Aleyda has worked with European, American and Latin-American companies, helping them to grow their organic search visibility, relevant search traffic and conversions in complex environments and industries.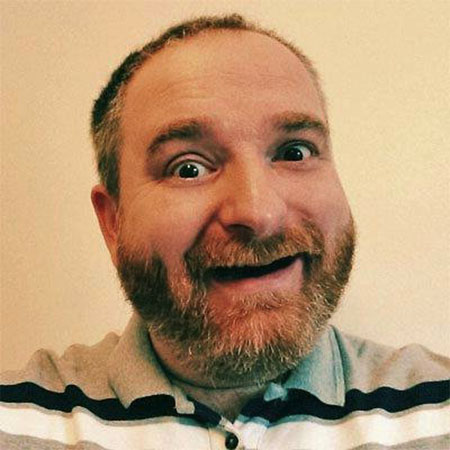 Polemic Digital
Technical SEO in the Wild - Real World Issues and Fixes
With over 20 years in SEO, Barry Adams has worked on hundreds of websites of all sizes and scopes. In this talk he will share some of the most interesting technical SEO conundrums he's come across in the wild, and show you what was fixed – and why – to improve the site's crawling, indexing, and ranking in search engines. From small oversights that had a huge impact, to major disasters that took a long time to unravel, Barry will showcase the ugly truth of technical SEO mishaps and how you can ensure you'll never make those errors.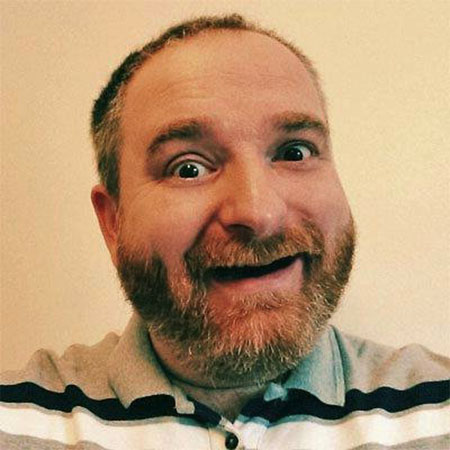 Barry Adams
Polemic Digital
Barry Adams has building and ranking websites since 1998. Over the years he's honed his skills in a wide range of businesses, from small agencies to Fortune 500 multinationals. In 2014 Barry founded specialised consultancy Polemic Digital, delivering specialised SEO services to clients such as the UK's most-read newspaper The Sun and America's most popular news channel Fox News.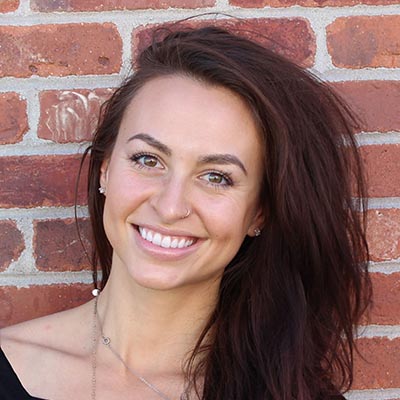 Moz
The Future of SEO
SEO, machine learning, user-technology, and marketing landscapes will continue to change rapidly. Discover the tools and executable-tactics necessary to launch strategic content marketing and adapt to an ever-changing digital landscape.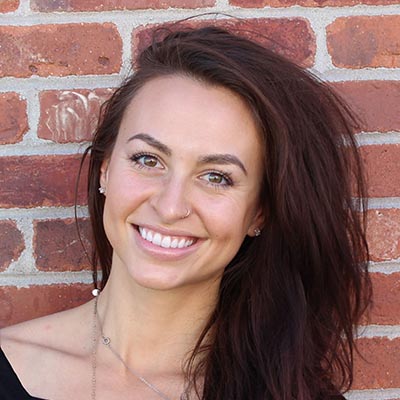 Britney Muller
Moz
Britney moved to Breckenridge, CO after graduating from the U of MN to pursue her dream of being a snowboard bum. After 100 days on the mountain, Britney taught herself to code, manipulate search results, and founded a data-driven medical marketing agency, Pryde Marketing, in 2012. Britney is now Moz's Senior SEO Scientist.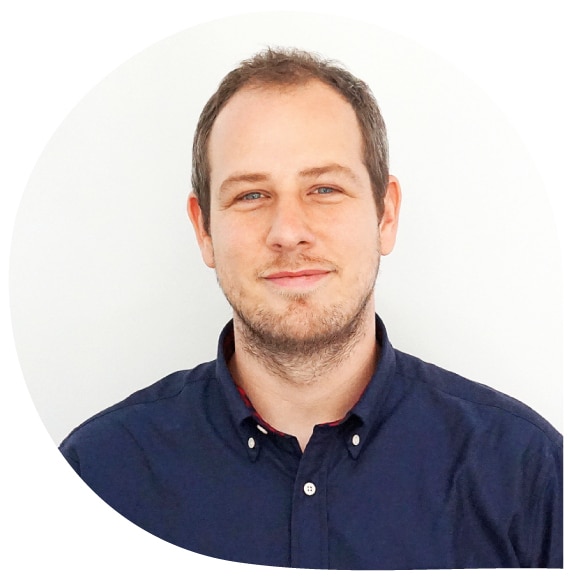 Aira
Content-Driven Link Building - What Does Good Look Like?
When it comes to content-driven link building, we only ever seem to see two ends of the scale – a viral sensation, talked about at every conference ever, or the campaign flop and what we can learn from it. These are great, but what about all of the ones that do just ok or do well but not quite hit it out of the park? In this session, Paddy will share data from all of the content campaigns that Aira have launched, good, bad and ok, along with all of the links they have built, along with learnings from all of them and what you can do to improve your own campaigns.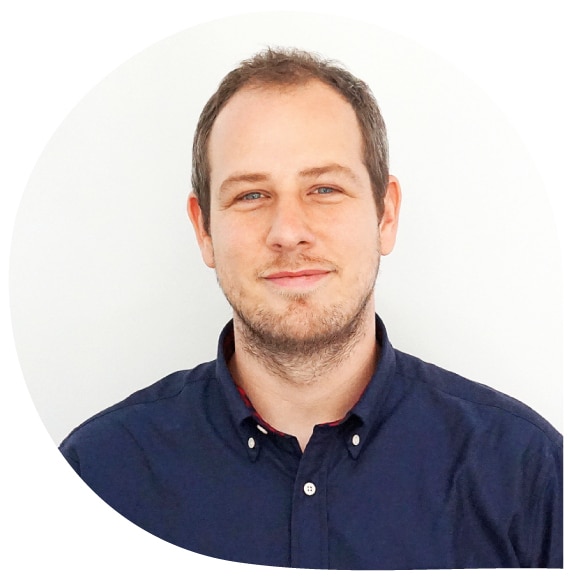 Paddy Moogan
Aira
Paddy is co-founder of Aira, a digital marketing agency based in Milton Keynes specialising in SEO, PPC and content-driven digital PR. He has been working in SEO for over 10 years since getting bored studying for his Law degree at Coventry Uni and deciding to build websites instead. He now runs a team of 29 at Aira, working with companies from SMEs to FTSE100 companies.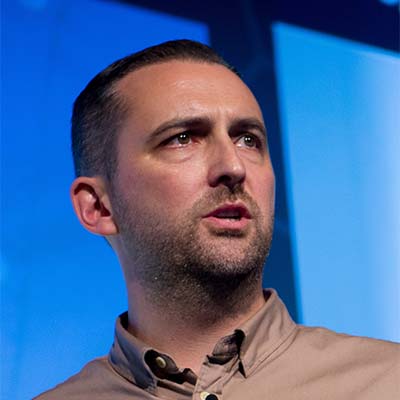 Ascending Media
The Mobile First Index, what, why and more importantly when!
There has been a lot of talk and presentations over the last year (me included!) about the shift to the Mobile First Index by Google. Lots of ideas have been formed, as well as opinions on what will happen made all over the world by various people. This session will bring together all the thoughts of the industry, make sure you are fully prepped to deal with this monumental shift as SEO's and business, and most importantly give you a roadmap of work to do before it is too late!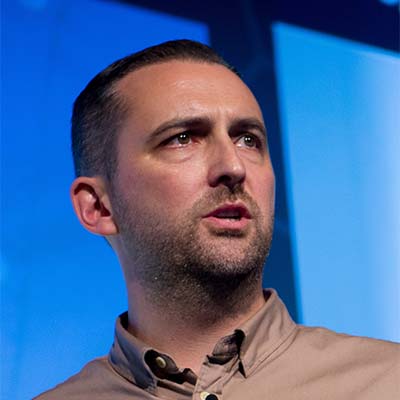 Jon Myers
Ascending Media
Jon is an experienced leader within the Digital Marketplace with over 19 years' experience and has demonstrated dedication to the industry over his career which has been recognised when he was awarded Search Personality of the Year 2017 at the UK Search Awards and also voted into Europe's Top50 Performance Markets 2017. He has worked in senior roles for large agencies, publisher-side with Yahoo, and more recently the Ad Technology space as VP and MD EMEA of Marin Software before joining DeepCrawl.and then setting up his own company Ascending Media.
He has experience in Paid Search since its inception, and has also worked heavily in SEO, Display and Paid Social over the years. This broad range has given Jon a strong understanding of all sides of the market, a sharp business knowledge and skill set, and many connections across EMEA and the US who recognise him for his experience and thought leadership within the online advertising industry.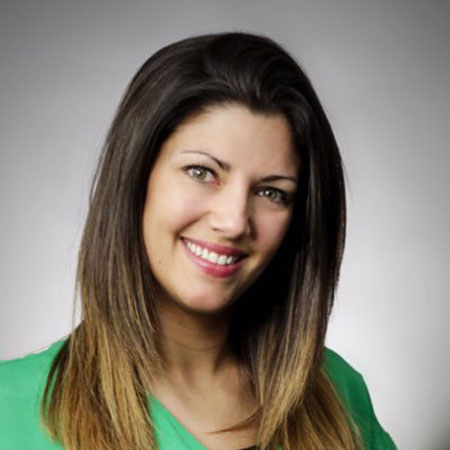 Biddable Moments
The Latest Paid Media Launches You Wish You Knew About
Going back over my 12+ year career in paid media, I don't think a week has gone by where something new hasn't launched within the paid media space. Unless you live and breathe it, there will certainly be updates that you'll have missed.
If you haven't seen me speak before, my objective is to make presentations as actionable as possible and this talk will be no different. You will leave the session understanding the some of the latest features and updates across the main paid media platforms. No matter what industry you work in, this presentation will be packed full of inspiration and ideas that you can take back to the office and implement the following day.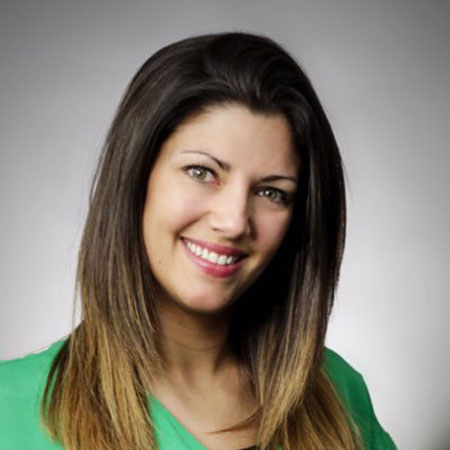 Samantha Noble
Biddable Moments
Samantha Noble is the Founder of Biddable Moments, an agency dedicated to Paid Media helping clients increase their revenues through PPC. She recently won the UK Search Personality Award at the UK Search Awards and was also rated 6th in PPC Heros 'Most Influential PPC Experts' list in 2016. Back in 2011, Samantha also founded the Digital Females group which now has 750+ members.
Lunch (Sam's Bar, Dawson Street)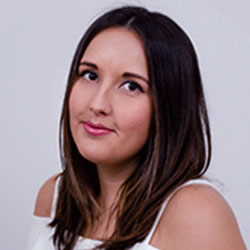 Silverthorn
Making Your Campaign Work Harder
Everyone wants to get the most bang for their buck, and in this session, Laura will be sharing how to do just this by making your campaigns work harder and generate more links, coverage and overall engagement.
Rather than just creating one moment to outreach with a campaign, Laura will show how you can get multiple bites of the cherry with each campaign that you create, ultimately delivering more value from your campaigns.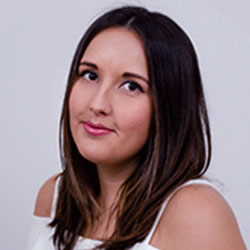 Laura Crimmons
Silverthorn
Laura is the Founder of Silverthorn, a PR, Social & Content agency that sparks conversations and engagement to get brands talked about in all the right places. She won PR Moment's Young Professional of the Year 2017, was named in The Drum's 2017 50 Women in Digital Under 30 and was shortlisted for the CIPR's Outstanding Young Communicator 2017. Laura has led campaigns that have gained coverage by top international publishers such as BBC, Mashable, Daily Mail and many more.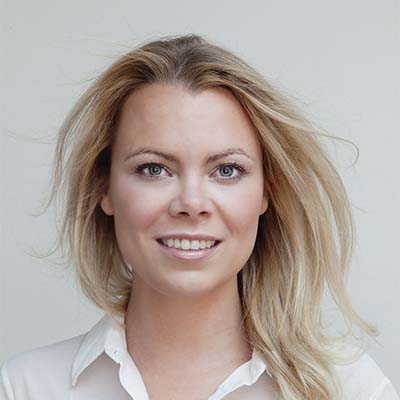 Shift6
How To Build, Structure And Manage A Successful PR SEO And Content Marketing Team
Lexi Mills will show us what tools, systems and processes support integrated marketing teams successes and reduce the risk of failures. Lexi will demonstrate tried and tested and the tactics for promoting content and driving influence across multiple markets, industries, business sizes and geographies.
She will cover everything from systems and processes for ideation, managing the development and execution of content campaigns all the way through to effectively launching and reporting on a projects results. Alongside explaining the methods she uses to get internal and client buy in for big ideas.
She will highlight what marketing professionals need to consider in order to continue to grow brands, influence and support emerging technology in the next few years. Concluding with a look at the growing requirement and opportunities to apply SEO skills outside the field of marketing.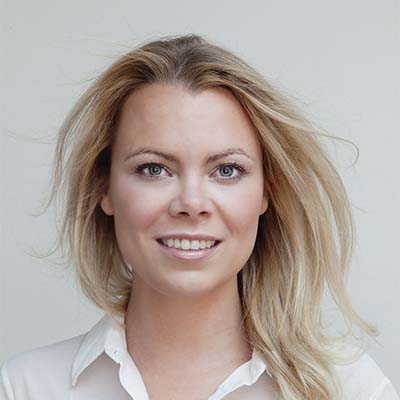 Lexi Mills
Shift6
Lexi Mills is a multi-award winning digital marketing expert, specialising in integrating PR and SEO at both a strategic and
tactical level. She runs an international consultancy called Shift6 which provides training, PR SEO services and support to agencies and businesses. Her research work focuses on the opportunities, ethics and risks of machine learning and AI within the sector of internet search.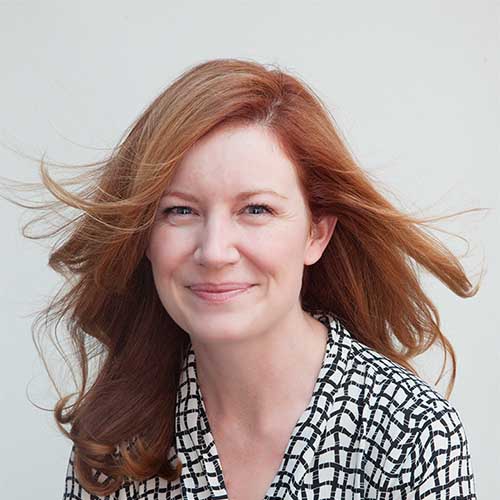 Keyphraseology
Person Identity Management for the Digital Age
A person's lifetime-achieved good reputation can be shattered overnight in this digital world.  All it takes is a case of mistaken identity, an angry ex-lover, or a fact-averse journalist to kick off a negative story that grows through social media and then sticks in the organic search results, forever. We owe it to ourselves and our employers to proactively protect key persons against an identity management crisis.
In this session you'll learn:
Learn the risks of neglecting your digital identity.

Discover classy, quality ways to own your SERP space.

Uncover the most effective ORM tactics to reclaim your SERP space if a crisis occurs.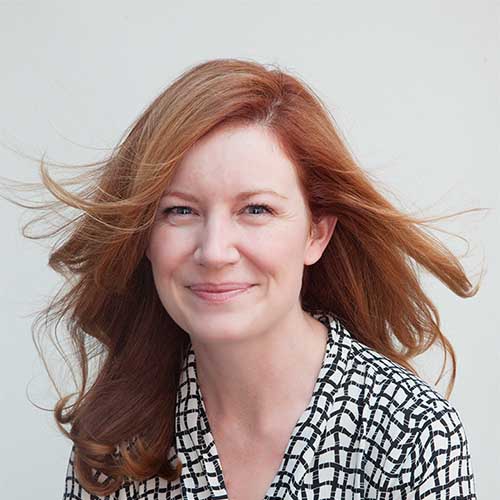 Lindsay Wassell
Keyphraseology
Lindsay has extensive experience in SEO, beginning in the year 2000. She's helped hundreds of businesses grow, from local brick-and-mortar shops to the Fortune 100. Having worked SEO in-house, as an agency employee (leading the MOZ consulting team), and now as a business owner at Keyphraseology, Lindsay enjoys sharing her experience with peers and business owners.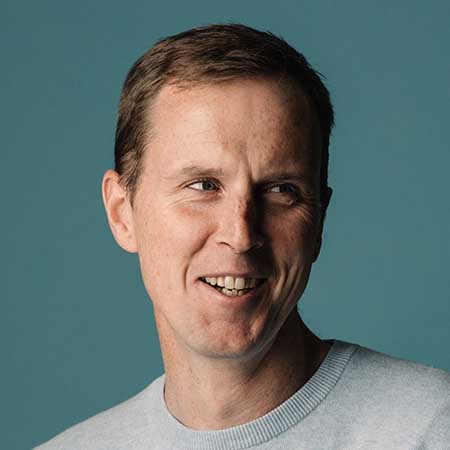 John Collins
Content Marketing
Intercom
How Content Helped Intercom Grow From $1-$50m
Content marketing drove the organic traffic and inbound leads which made Intercom one of the fastest growing SaaS companies of its generation, going from $1m-50m in ARR in just 3 years. Today more than 25,000 businesses, including New Relic, Sotheby's, and Shopify, use Intercom to connect with a billion unique people worldwide.
John will share his lessons learned building Intercom's content operations as well as the common pitfalls that companies face as they embrace content marketing.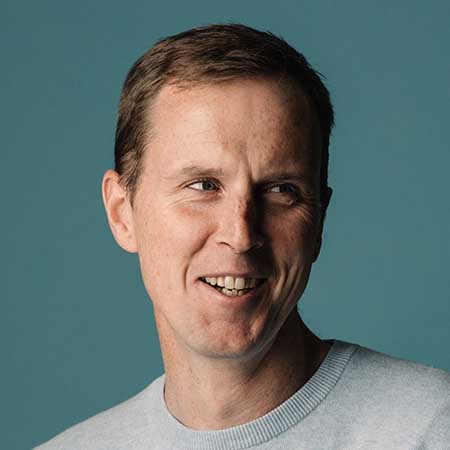 John Collins
Intercom
John is the Director of Content at Intercom, the customer platform helping internet businesses accelerate growth.
John is a former journalist and editor with over 20 years experience covering technology and business for publications such as The Irish Times, where he held positions including Assistant Business Editor, Assistant News Editor and Health Editor. He now leads a team of 10 who produce Intercom's award-winning blog, podcast, books and social media.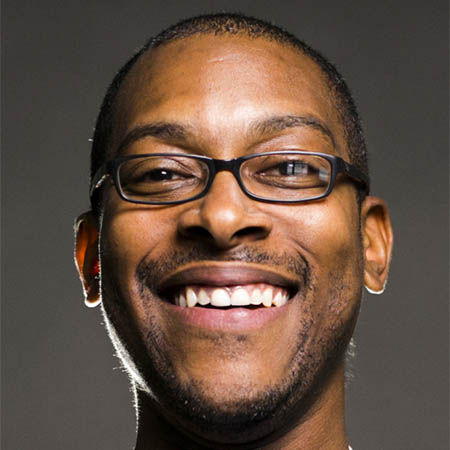 Seer Interactive
The Consultants Rut & How to Escape it
We've all been there, every week we give the same report, even if the numbers are good, we don't spark new conversations. Projects kind of become rinse, wash, repeat and it works…for a while. In this presentation we'll talk about ways to get out of "the rut" and level up your consulting skills to create breakthroughs in how you communicate your impact.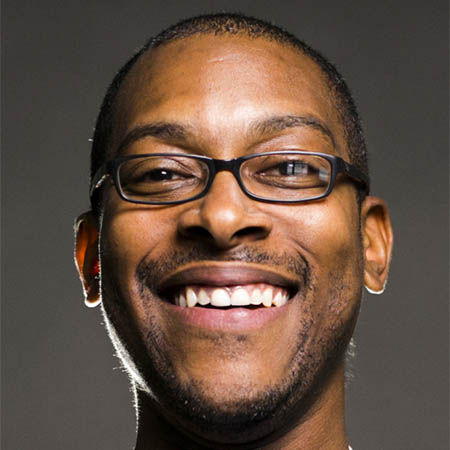 Wil Reynolds
Seer Interactive
Over the past 15 years, Wil Reynolds has dedicated himself to doing two things well: driving traffic to sites from search engines and analysing the impact that traffic has on the bottom line of companies. Wil's career began at a web marketing agency in 1999, where he spearheaded the SEO strategies for companies that included Barnes & Noble, Disney, Harman Kardon, Debeers, Doubleclick, Hotjobs, and Mercedes Benz USA (to name a few).
Evening Drinks (Lemon & Duke)
View Friday's lineup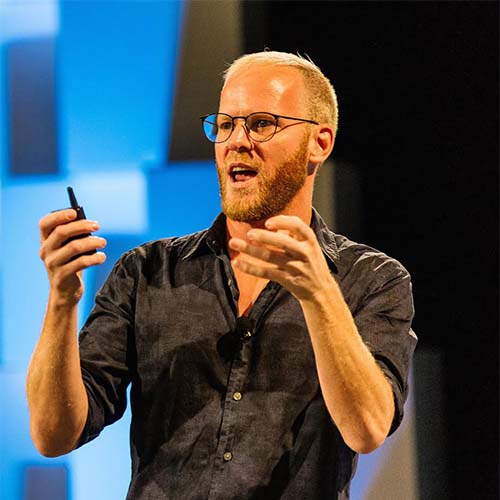 Unbounce
Content Marketing is Broken and Only Your M.O.M. Can Save You
Traditional content marketing focuses on educational value at the expense of product value, which is a broken and outdated way of thinking. We all need to sell a product, and our visitors all need a product to improve their lives, but we're so afraid of being seen as salesy that somehow we got lost, and we forgot why our content even exists.
We need our M.O.M.s!!!
No, I'm not talking about your actual mom, mum, or mother. I'm talking about your Marketing Optimization Map. Your M.O.M. is your guide to exploring the nuances of optimized content marketing through a product-focused lens.
In this session you'll learn:
A context-to-content-to-conversion strategy for big content that converts.

Data and lessons learned from my biggest ever content marketing experiment, and how those lessons have changed my approach to content.

How to use "choose your own adventure" navigational experiences to build behavioural profiles of your visitors.

How to design interactive content that exposes your product to your visitors in a mutually beneficial way.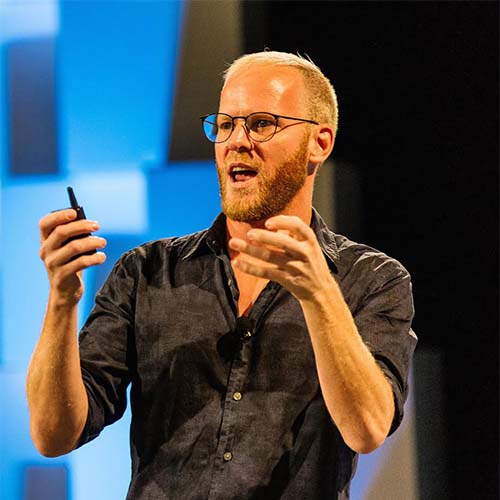 Oli Gardner
Unbounce
Unbounce Co-Founder Oli Gardner has seen more landing pages than anyone on the planet. His disdain for marketers who send campaign traffic to their homepage is legendary. A prolific webinar guest and writer, he speaks internationally about Conversion-Centered Design and Campaign Experience Optimization (CXO). Oli is on a mission to help marketers combine data and design to create high-converting and delightful marketing experiences.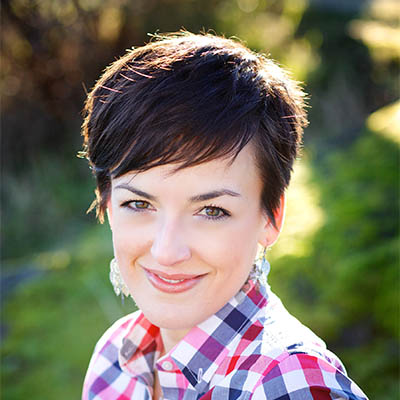 Copy Hackers
More Opens, More Sales: Email Conversion Copywriting
Sweaty palms when you hit send? Fear that your emails will annoy subscribers? Truth is: email is your biggest conversion opportunity. In this talk, the founder of Copy Hackers Joanna Wiebe will show you what techniques she's used to optimize emails for Canva, Wistia and more.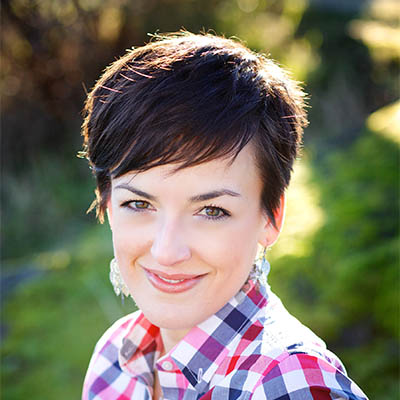 Joanna Wiebe
Copy Hackers
Founder and CEO of Copy Hackers, Joanna Wiebe helps businesses to get their message across in a way that converts. As a conversion copywriter, she continually illustrates the dramatic power of words, combining a mixture of old school copywriting techniques with modern optimisation techniques. Merging the best of both art and science to help you create messages your customers will love you for.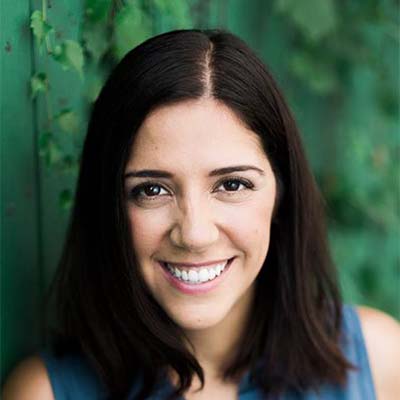 Flowjo
6 Lessons from a Marketing Fraud: How to Stop Imposter Syndrome & Get
[email protected]
# Done.
We've all been there. You finally step foot into the job you've wanted forever only to feel like you aren't good enough for the role, or worse, a complete marketing fraud. You're not alone, an estimated 70% of people from all walks of life, both men and women experience imposter syndrome at some point in their careers. In this talk, Tiffany shares her own experiences along with the framework and tools she uses everyday to eliminate it.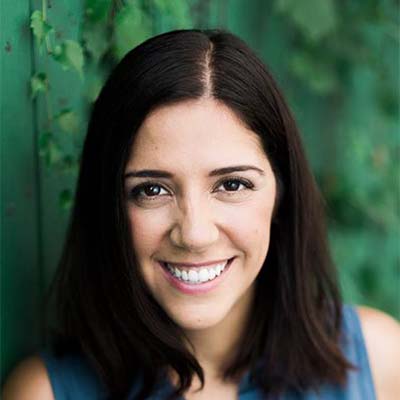 Tiffany daSilva
Flowjo
Over the past 13 years, Tiffany DaSilva has worked in all facets of digital marketing including SEO, PPC, social media, email marketing and conversion rate optimization. Currently, she's a full-time growth marketing consultant and founder of Flowjo.co and Fullstack Society.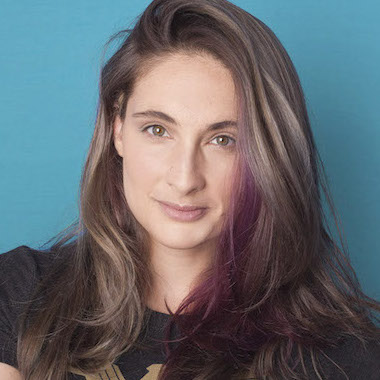 GetUplift
Connect & Convert: How to Create Experiences People Actually Want To Convert To
All the tools, analytics and buzzwords in the world won't help you create high-converting customer journeys if you don't leverage the one thing that matters most: Emotion. Take the guesswork out of conversion optimization and learn how to tap into your customers' emotional-drivers, show them on the page and 10X engagement, sales and retention.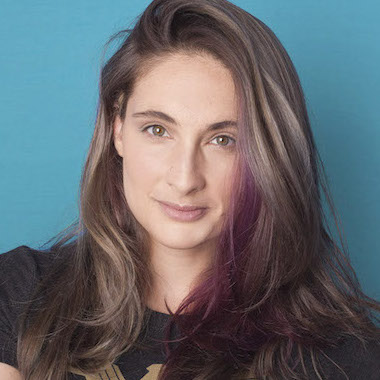 Talia Wolf
GetUplift
Talia is the founder and CEO of GetUplift. She helps businesses plan and execute conversion optimization programs to create better customer journeys that generate more revenues, leads, engagement, and sales using emotional targeting, psychology, and persuasive design. Talia is a skydiver and a Harry Potter fan, and she was recently listed as one of the most influential experts in conversion optimization.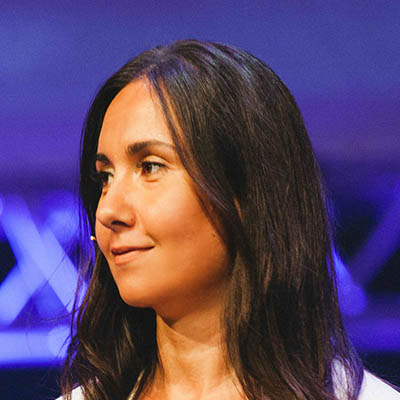 Hana Abaza
Product Marketing
Shopify Plus
Thriving on Change: How to Drive Growth and Optimization in a Chaotic Environment
Identifying (and prioritizing) opportunities for growth and optimization in a complex environment is hard. Competing priorities, warp speed changes and a noisy landscape can spell a recipe for disaster. Unless you know how to thrive on change and leverage the chaos to your advantage. This session will cover key strategies, tactics and concrete examples from her experience driving growth at scale.
In this session you'll learn:
Product positioning and how to operationalize it

How to identify biases that cause friction

How to ensure you're optimizing for the right thing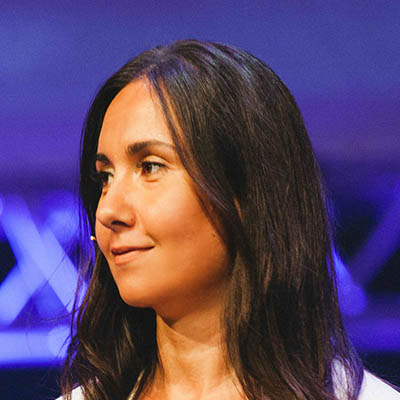 Hana Abaza
Shopify Plus
Hana Abaza is the Head of Marketing for Shopify Plus, the commerce platform powering Fortune 500s to the world's fastest-growing brands including Leesa, Nestle, MVMT, The New York Times, Fashion Nova, Rebecca Minkoff and thousands more. Prior to joining Shopify, Hana led marketing and growth in a variety of industries with a proven track record for scaling teams, revenue and customers.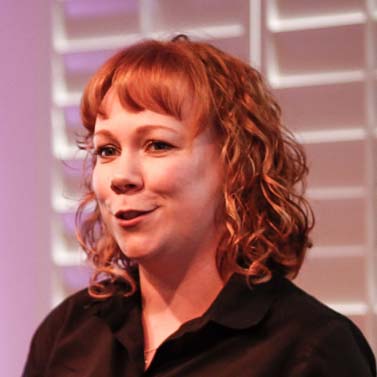 Write With Influence
The Copywriting Snapshot: Making Prospects See, Believe, and Buy
Copywriting is the language of persuasion and people have been writing to persuade for thousands of years… So why is it still so hard to apply to our marketing? This talk unpicks some common mistakes when writing copy (so you can avoid them). The Copywriting Snapshot also outlines four barriers you need to overcome when writing copy to stop perfect customers ignoring your offer and walking away. You'll get a downloadable worksheet for building your own copywriting snapshot to help you write compelling sales copy that speaks specifically to your customer.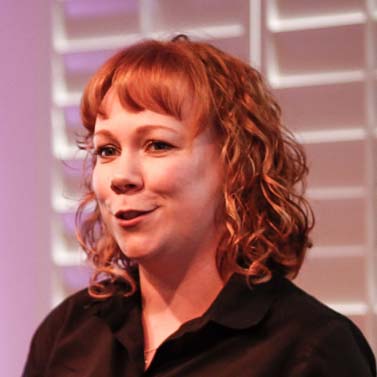 Amy Harrison
Write With Influence
Amy Harrison is a copywriter, consultant, and owner of Write With Influence: an online resource that helps business owners write better marketing content faster and easier. She talks on the subject of copywriting and the customer perspective at conversion and marketing conferences in the US, Canada and throughout Europe. She works as a content consultant for companies within the financial, manufacturing and pharmaceutical industries, and is also the host (and many of the characters) of AmyTV: an online comedy sketch show about writing compelling business copy.
Lunch (Sam's Bar, Dawson Street)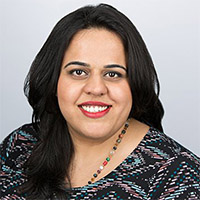 Microsoft
Beyond Vanilla Audience Targeting
As costs rise and the competition intensifies, what are the best levers to pull to increase return on ad spend from your paid campaigns?
In this hands-on session featuring advanced strategies you can implement straight away, Purna Virji of Microsoft will share:
4 advanced remarketing tactics to boost performance

Audience expansion best practices and the odd tips that actually work to help you increase your reach

An introduction to how advances in AI are helping to share audience targeting in the near future.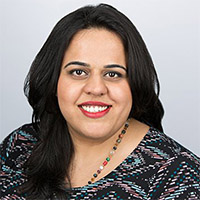 Purna Virji
Microsoft
Named by PPC Hero as the #1 most influential PPC expert in the world, Purna specialises in SEM, SEO and the future of search. With over a decade in search, she is a regular keynote speaker at conferences across the globe such as MozCon, Hero Conf and BrightonSEO, and writes for Moz, Search Engine Land and Search Engine Watch.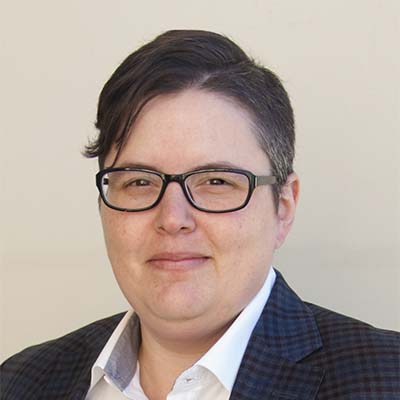 Kick Point Inc.
Reporting: Be Better
Starting out with a new client or in a new job always feels great — and then you have to deliver a report. Can you even tell if your work produced results? Does anyone care about your content? Why isn't anyone clicking the thing you want them to click? Maybe if you cram all sorts of information into a 17 page report with 10 point type, no one will notice, right?
Except they will.
In this session you'll learn:
The difference between monitoring and reporting and why it matters.

How to start client/in-house relationships off right from that very first day.

Deliver reports with answers, not more questions.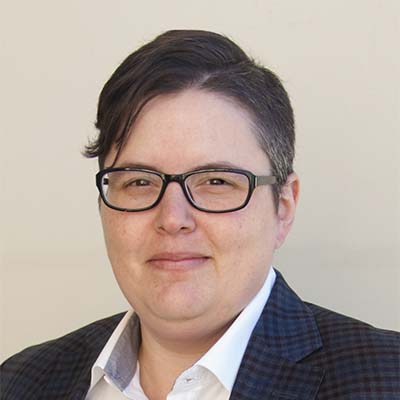 Dana DiTomaso
Kick Point Inc.
Dana is President & Partner at Kick Point, where she applies marketing into strategies to grow clients' businesses, in particular, to ensure that digital and traditional play well together. With her deep experience in digital, Dana can separate real solutions from wastes of time (and budget).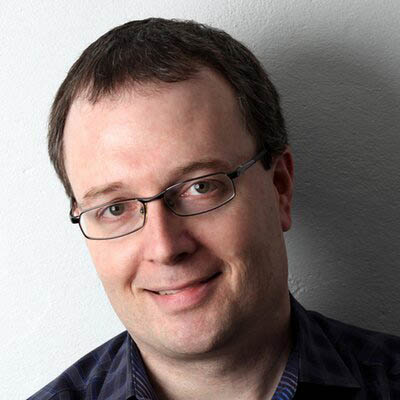 Ian Lurie
Content Marketing
Portent, Inc
Advanced Content Workflow for One (or Two, or Three)
A true content workflow includes version management, asset management, and the ability to work on- and offline. Learn to use some scary-looking but easy-to-use tools to create a bulletproof workflow that makes creating 10x content easier, faster, and more fun.
In this session you'll learn:
– Content creation using plain text
– Using Github for version management
– Publishing in a few clicks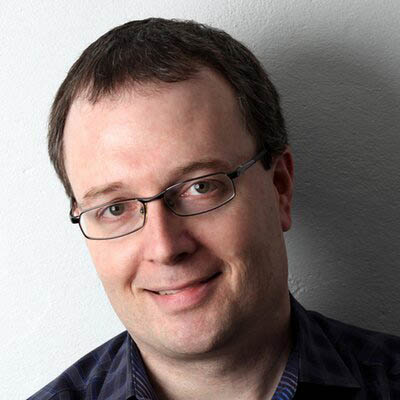 Ian Lurie
Portent, Inc
Ian Lurie is Founder and CEO of Portent, a digital marketing company he started 1995. Ian's professional specialties and favorite topics are marketing strategy, history, search and all things nerdy.
He is co-author of the 2nd edition of the Web Marketing All-In-One for Dummies and wrote the sections on SEO, blogging, social media and web analytics. He's recorded training for Lynda.com, writes regularly for the Portent Blog and has been published on AllThingsD, Forbes.com and TechCrunch. And, Ian speaks at conferences around the world, including SearchLove, MozCon, SIC and ad:Tech.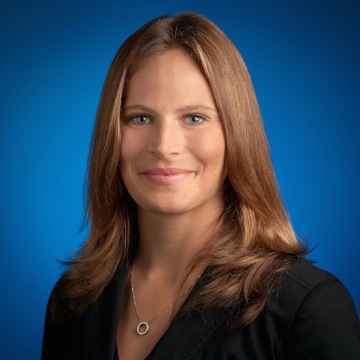 Google
Measurement for Growth
Growth marketing has been all the rage, but what is it? Is it new age optimizers looking for a fancy title? Marketers spinning their services in a new way? A buzzword for a game of bingo? User lifecycle marketing? In this talk, Krista breaks down what Growth Marketing is, with roots grounded in Analytics, Experimentation, and Product Development, why it's important, how it's different, how we can all do it, and most importantly, how measurement works for growth.
View Thursday's lineup
They're amazing organisers. They put on a great show. It's definitely one of my favourites of the year. It's awesome.
Oli Gardner
Unbounce