Combining online and offline marketing can improve the results of both marketing channels. To enjoy the greatest success, you need to ensure that your marketing efforts are aligned. Because they are approached differently, and ultimately have different skill requirements, online and offline marketing are often treated separately by businesses. However, creating an omnichannel presence, or at least combining more of your offline and online marketing avenues, can help greatly increase both sets of results.
Typical Online Marketing Efforts
Online marketing typically aims to drive traffic to a website, but it can also help generate visitors to your store, office, or other physical location.
Common online marketing techniques include SEO, promoting a website in Google's organic search results; social media marketing, which means driving attracting and redirecting traffic through social media profiles; and PPC, or paying for sponsored advertising on Google search pages.
Other online marketing techniques include affiliate marketing, running email marketing campaigns, video marketing, and more.
The key to effective online marketing is playing to your strengths. If you have a product that buyers love to be seen with, encourage selfies and user generated content and use this on your social media. If you have somebody with video editing skills in your organisation, consider video marketing and YouTube marketing.
The Benefits Of Online Marketing
Online marketing can work out cheaper than offline marketing. The effect of some techniques, like SEO, can last for years, even after you've put in the initial work. It is also easy to track online marketing results. Analytics can be used to track the path of visitors, which not only means that you can determine your most successful and least successful pages, but you can also find out exactly where your visitors first heard about you online.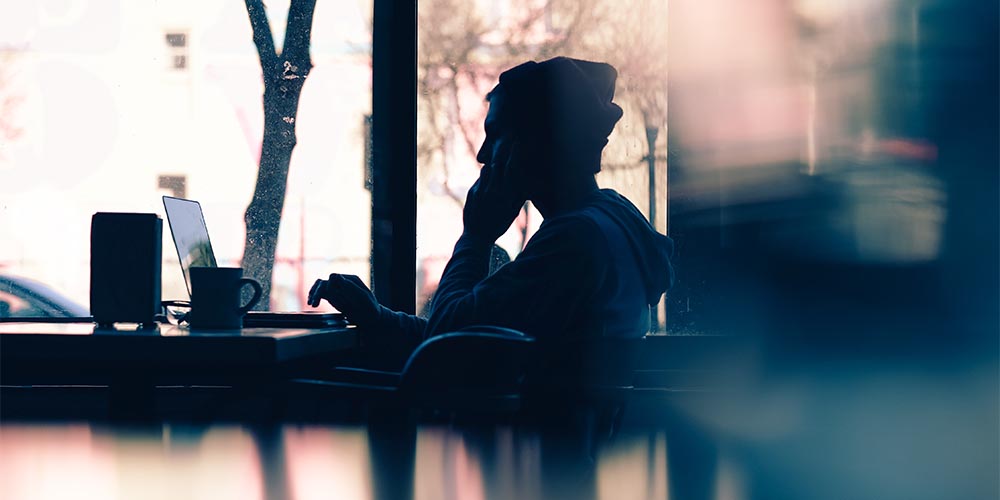 Offline Marketing Campaigns
While online marketing has become increasingly common, there are still many businesses that successfully conduct offline marketing.
Popular offline marketing techniques include direct mail marketing, sending marketing communication through the post to qualified leads; cold calling, which can still be highly effective when done effectively and ethically; and TV and radio advertising, which can offer highly targeted viewers and listeners without having to pay for primetime media placement.
Other offline marketing campaigns include local event sponsorship, expo and exhibition marketing, and also word of mouth marketing.
The Benefits Of Offline Marketing
Offline marketing offers access to potential clients that might not use the Internet. Some techniques also offer you the opportunity to meet prospective customers and clients in person, which can be very beneficial for local businesses. Some forms of offline marketing offer a more direct route to your clients. It is almost impossible to ignore a letter that comes through the door or a phone call.
Why Combine The Two?
There has been debate over whether offline or online marketing is best for the modern business, but the two do not have to be mutually exclusive. In fact, in most cases, they should NOT be exclusive.
The Benefits Of Multichannel And Omnichannel Marketing
The obvious benefit of combining offline with online marketing is that it opens up new channels of website and business visitors. It also enhances brand recognition, because some of your potential customers see your brand online, as well as in magazines and newspapers. You can also reuse some of your marketing materials for different forms of advertising.
Use your social media user-generated content to create your next magazine ad or incorporate elements of your advertising brochure in your social media campaigns. You should obviously ensure that the content is optimised for whatever channel you are publishing on.
How To Combine Online And Offline Marketing
Whether your business is primarily online or offline, consider the following ways to combine both marketing channels into a single, omnichannel campaign.
Create Custom Landing Pages For Individual Offline Campaigns
You should create new landing pages for new offline advertising campaigns. This enables you to target the people that are most likely to come from your advertising channels. You can use your buyer personas to determine what they are looking for and what they are expecting, and set up a landing page with a lead capture form and other details, as well as personalised Calls To Action.
Using a separate landing page for every campaign enables you to track the performance of those campaigns.
Using Online CTAs In Your Offline Advertising
In your offline advertising campaigns, incorporate online CTAs. Ensure that you have dedicated landing pages set up for different marketing campaigns, and then provide a link to that page in your newspaper and magazine advertising. Also include an email address, with an auto-responder setup, and use these opportunities to grow your own marketing list so that you keep selling to the same customers.
You can incorporate your online CTAs into an ongoing marketing campaign. Start the marketing journey on your brochure, encourage readers to find out more by visiting your website, and then continue the sales process on your site.
Make It Easy By Incorporating QR Codes Into Your Paper Publications
One of the real problems with including a URL link to your website in offline marketing is that landing page URLs can be long, complicated, and difficult to remember. You can shorten URLs but the resulting URL isn't memorable, either. The problem is that links in offline advertising aren't "clickable", but what if you could provide the same end result?
QR codes are essentially complex barcodes, and many modern smartphones offer a QR reader as a standard app, and readers can be installed from popular app stores. The user photographs the QR code, and their phone redirects to the provided URL.
Not everybody has access to QR readers, but they are small and unobtrusive so can usually be included in brochures, and even on business cards.
Monitor Engagement To Formulate Your Next Offline Campaign
One of the benefits of online marketing is the ability to accurately and reliably track results, but this doesn't have to be a benefit exclusive to online ads.
Use customised landing pages and direct recipients of your physical marketing campaigns to these pages. You can then monitor how many people visit that page, and you can follow their paths on your site to determine conversion rates, sales volumes, and more. This will enable you to accurately determine how well your latest newspaper ad is performing, and whether that style of advertising is worth further investment in the future.
Encourage Your Social Media Brand Followers To Get Involved
Let your users, buyers, and followers get involved when creating your next ad campaign. Ask them which of your images are their favourite, which of your products work well together, and why they use your services. Offer a random giveaway to one or a handful of participants that take part – you don't have to give much away, maybe some of the products you sell, or if you have the budget, offer discounts to everybody that takes part.
Encourage User-Generated Content
Your social media users don't just have to vote on existing content either. User-generated content can be highly effective. Encourage your buyers to take photographs of themselves, or even videos, using your products. Use genuine customer reviews that highlight the problem that your products aim to remedy, and share how they do so.
Do get permission to use content, not only because of copyright issues but if you let your customers know that their content is being used, they are likely to start sharing that content. As well as sharing an image of themselves, this means that your brand is gaining extra exposure, and you could gain some additional buyers from the process.
Build Your Email List At Offline Events
If you're attending trade shows and exhibitions, or even seminars and other physical events, you can use these events to help develop your email list. Give away something like a cheat sheet or checklist, or take marketing materials like brochures and other equipment and hand them out.
Use the opportunity to gather email addresses so that you can market your products and services to your new list. Remember to set up individual landing pages, and ensure that they are optimised, and link to these in your marketing material. Include a QR code, to make it easier for some recipients to visit your pages.
An email list is a powerful marketing and sales tool. It not only enables you to increase the amount of communication you have with each prospective customer, but it also allows you to cross-sell and up-sell other products.
Encourage Physical Event Attendance Using Your Online Visitors
Conversely, you can also use your digital presence to build an offline presence. If you're holding an event, or are taking part in a seminar or trade show, encourage your social media visitors to come and see you. If you have an active social media following, with engaged followers, you could generate a lot of physical attendees. Let your visitors know exactly what to expect, offer them promotional gifts, and you can even arrange a meetup for those followers that are fully engaged with your brand.
Combining your online and offline marketing opens you up to new channels of potential customers. It enhances your branding exposure, and it can also help upsell and cross-sell items to existing customers. There is no reason to completely separate your online and offline marketing. In fact, the most successful marketing campaigns tend to be those that combine multiple channels into a single, omnichannel campaign. Stop thinking of your marketing as online and offline and look for ways to seamlessly walk potential visitors through a general sales process.