Going to a conference is always exciting and inspiring. Speakers will share tons of ideas and attendees will often finish the day feeling ready to try a lot of new things. That's at least how I feel after attending a conference – but applying these new ideas doesn't always work as expected.
After attending many conferences during the last couple of years and sometimes getting drowned in a massive list of ideas, I decided to take some steps to bring this initial excitement and fresh ideas back to the office.
1 – Take notes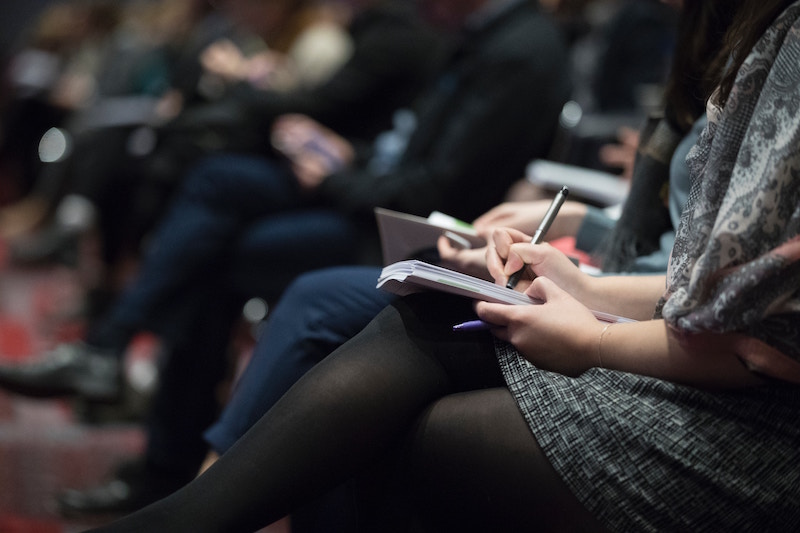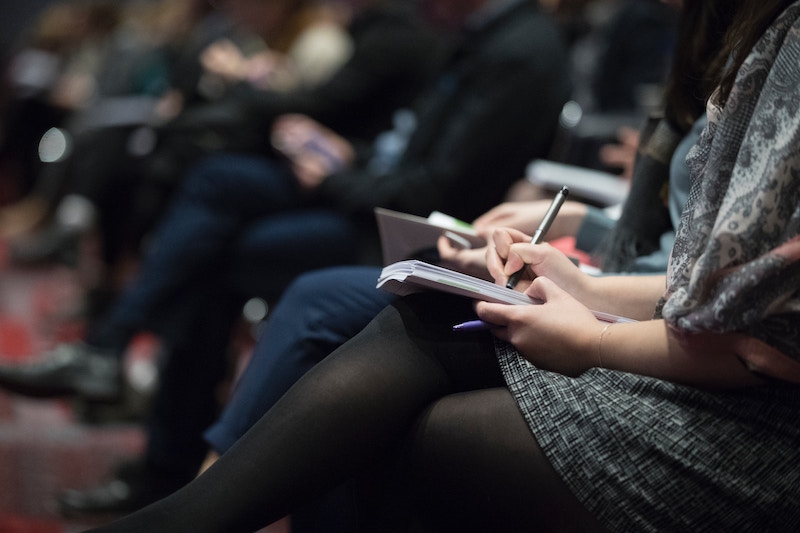 Save yourself the time and trouble of trying to remember that one inspirational quote, tool or link a speaker mentioned. Bring a notebook and a couple of pens (they will magically disappear during the day) and take notes of the most important things you learned.
I know, in most cases the slides will be shared, and maybe the videos will be available too. But have you spent a lot of time trying to find a small piece of information within such a massive pack of information? I did a couple of times, and even if it just took a few minutes (and too often it's much more than that), it is a lot in a busy working day!
Some people prefer just to watch the talks, but for me, taking notes is a no-brainer!
2 – List your current challenges in advance
In a full day conference, you'll hear a lot of fresh ideas. Some are more valuable now, some might be at a later stage. One way to prove that the money and time spent to attend a conference were well invested is to bring solutions for your current challenges.
Make a small list of the problems your company or clients are having at the moment. Create acronyms to quickly identify your clients or projects and save time when taking notes. If your client or boss can hear a few good highlights that will help them overcome challenges, this will make the investment worth it and allow you to make your case to get your trip or tickets paid.
Have those listed and checking in advance who the speakers are will make you concentrated even more when a relevant speaker is on stage. Actually, speakers are often very approachable people, and there's no harm to ask for some one-on-one advice later in the day.
3 – Create a to-do list as quickly as possible
The days after the conference are key to organise all you've learned. The ideas are fresh and at least in my case, I still feel an adrenaline boost pushing me to start implementing what I saw. It's the perfect moment to filter all notes taken and transform them into an action list.
I try to have a list with at least ten clear actions for clients. To make it quicker to use my notes later, I save the bottom part of each page of my notebook just for the to-dos, with client acronyms and ideas to make it even more straightforward.
If you want to take this a level up, check how Purna Virji (she will speak about chatbots in the next Learn Inbound) organises her to-dos after a conference:
Block off 90 min on your calendar the week after the conference (the earlier, the better)
During that time, create an Excel sheet listing out the ideas, and add three additional columns: potential profitability, ease of implementation, timeframe to see results.
Give each idea a score from 1-5 for each of these. Best estimates will do here.
Next, total up the scores for each idea and sort by highest scores to lowest.
4 – Take pictures of key slides
If taking a lot of notes will distract you from the talk, take some pictures too. Sometimes a specific piece of information will take too much time to put a clear way on a note, but it's already explained in the screen. One way or another, you start building your own filter of that talk.
To create my final to-do list, I go through my notes and pictures of slides. This will save you a lot of precious time. Do you know that feeling of failing to remember something that's on the tip of the tongue? Don't take the risk.
Also, keep in mind that sometimes speakers might take a few days until they publish the slides. You might miss an inspiration momentum or get busy with others tasks, just leaving this behind because you counted on someone else.
5 – Make a list of all tools you have to try
This can be a part of your to-do list or a separate one. In my browser, I have a bookmarked list of tools. I do use a lot of tools, but in every conference, there's at least one new I haven't heard of and want to try later. It's impossible to test everything right away, but this is about keeping your resources easy to find when you need them.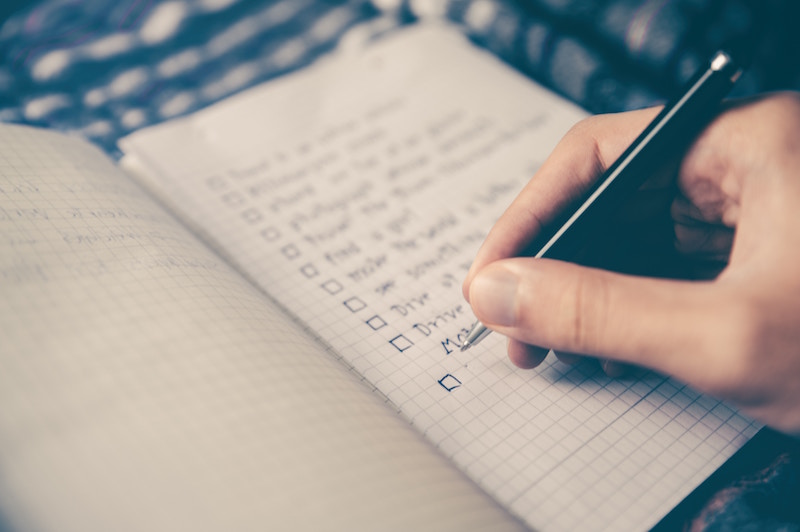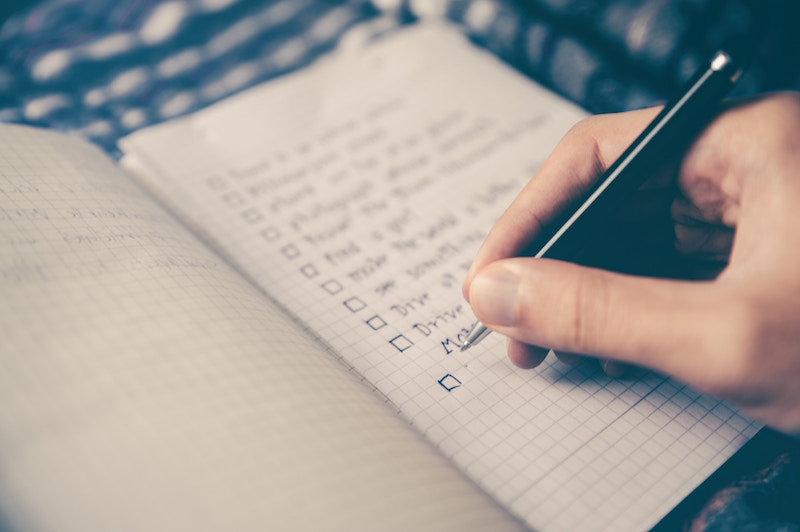 6 – Keep the slides in your favourites
Your resources should always be quick to find. A picture of one slide and a quick note is a good start, but having a link to all slides is handy too. Maybe you just took a picture of one, but you need to the whole story. Or a particular talk was just so killer that you need to revisit the entire deck. Either way, I find it very useful having this resource ready to consult when needed. It helps saving precious minutes you can spend shaping something new.
7 – Give a presentation to your team
One more suggestion given by Aleyda Solis, who will also speak at the upcoming Learn Inbound in November, is to take your notes creating a context to your reality. "Something that I've done when I was the only one from a bigger team attending a conference, besides sharing my notes, was to do a quick presentation of what I've considered the highlights of the conference", she explains. This is useful not just for sharing ideas with your team, but to help you remember them better, too.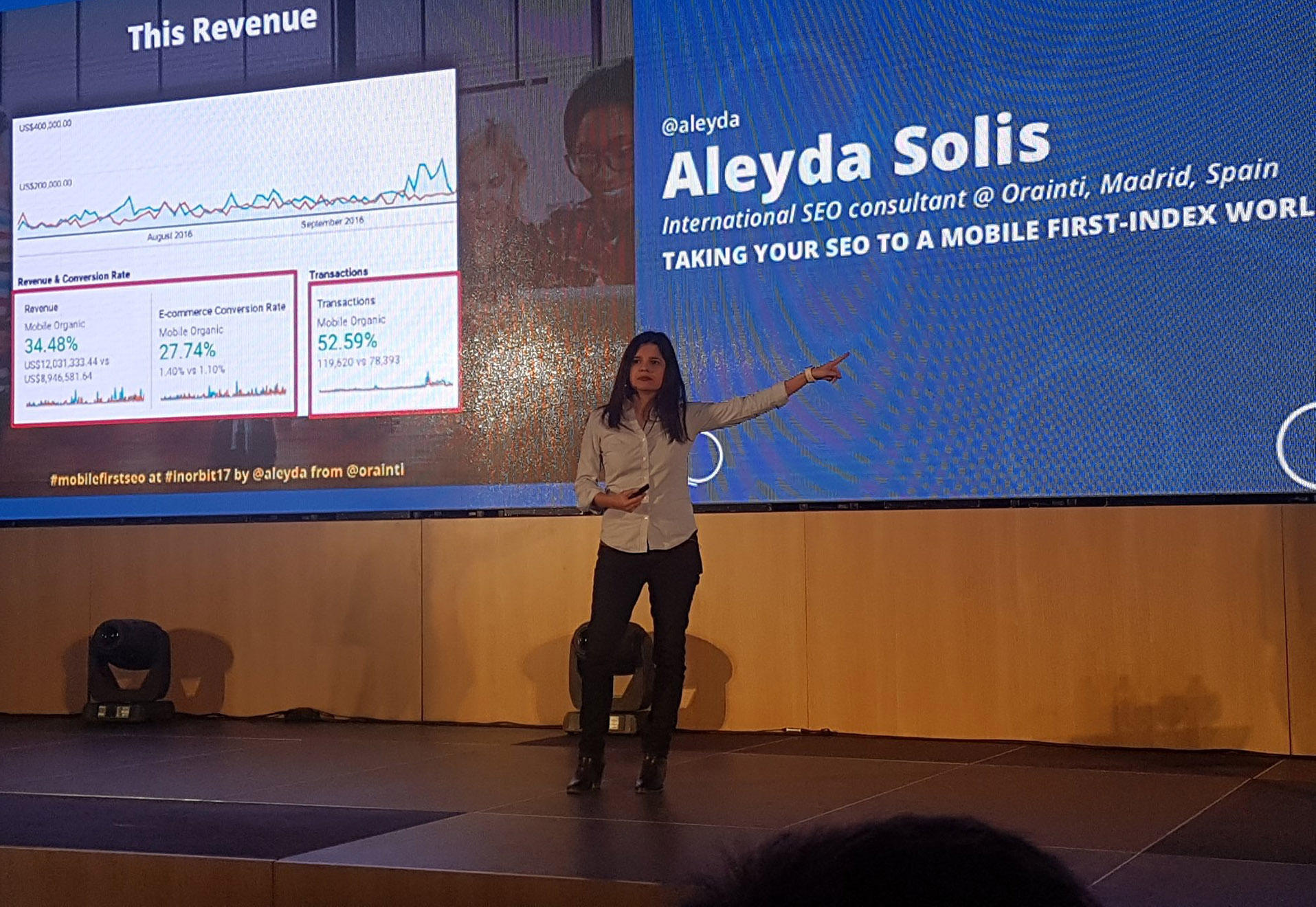 Making the best out of a conference day
Attending a conference is more useful if you can transform what you see in concrete actions in your work. You've great minds sharing things with you during a short but intense period, and it's your job to make the best out of it. Of course, meeting other marketers and watching people you follow online is a great pleasure and a source of inspiration, but what really matters when you return to the office the next morning is the value you bring back to your business and your team to make a difference.