From the beginning, our mission has been to create a welcoming digital marketing event where marketers can learn, network and have fun as part of a community of like-minded people. As marketers ourselves, we're stubbornly determined to ensure our events are useful to those who attend and have a laid-back atmosphere.
Part of this is achieved by inviting new international speakers to Dublin and hosting our events outside of working hours in a venue that's a little different to the norm. We've also placed a lot of focus on improving gender balance in both our speaker lineups and audience profile as we've felt women have been underrepresented at many marketing events here in Ireland.
Truthfully, while we may have set our sights on changing the ratio back in 2015 when we first started, we contributed to the problem as our numbers fell far short of our targets – that's something we've been working hard to improve ever since.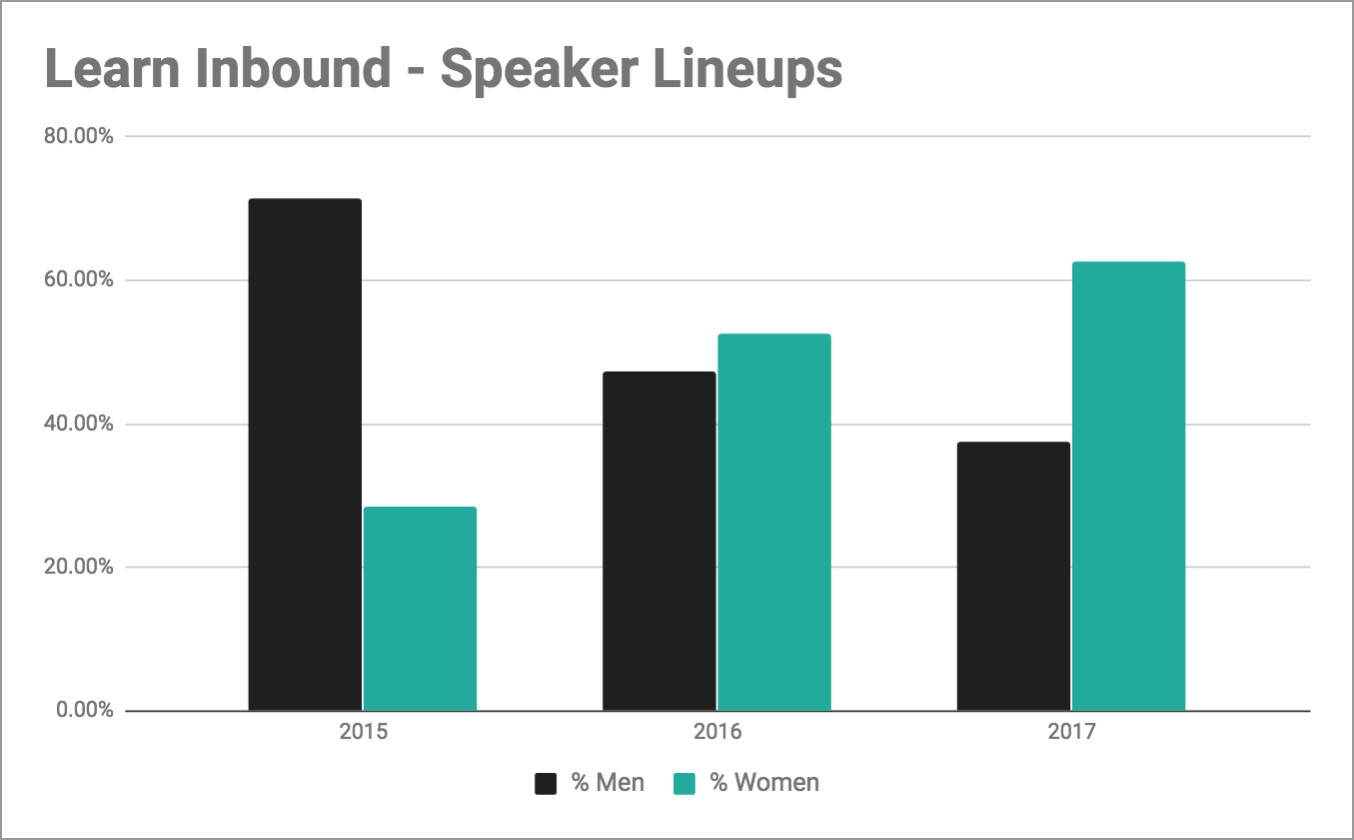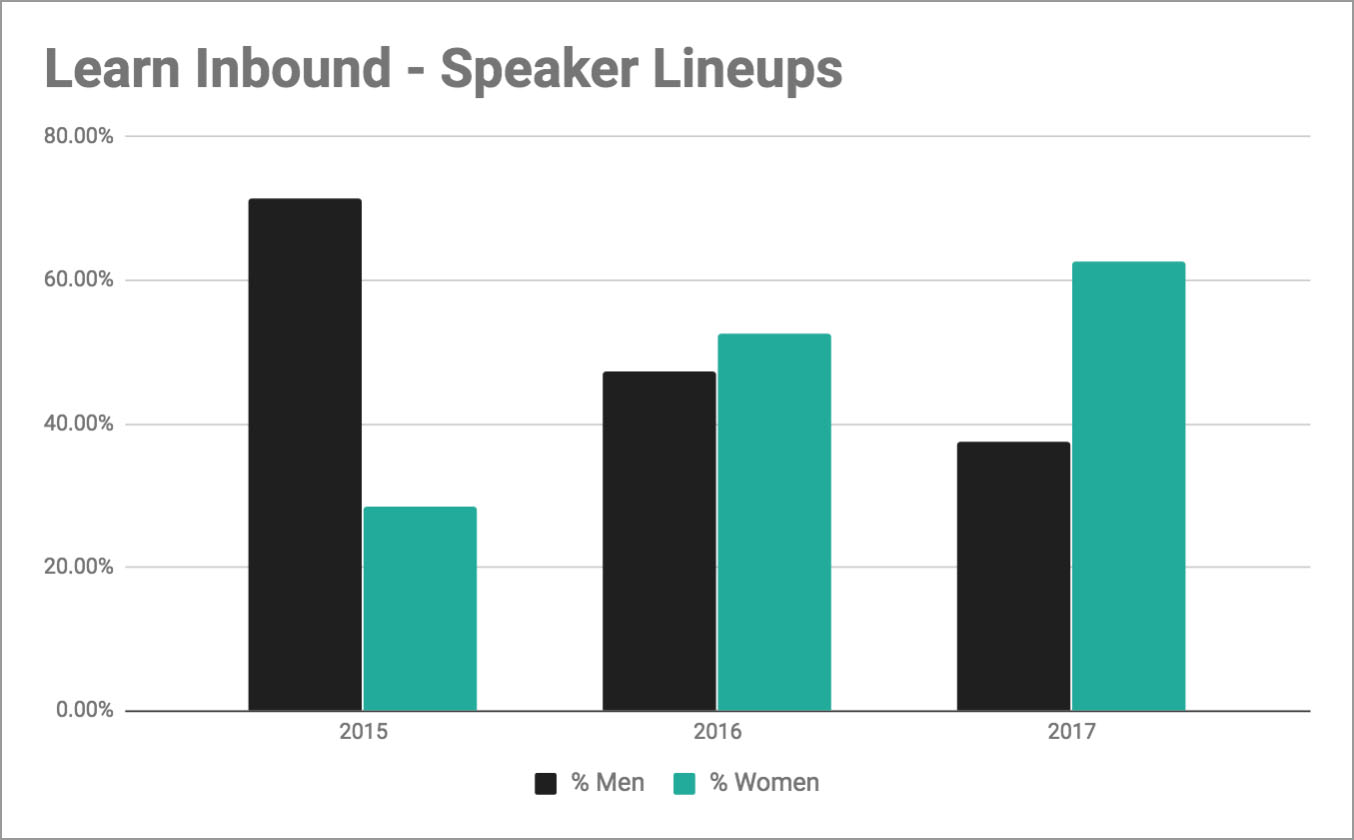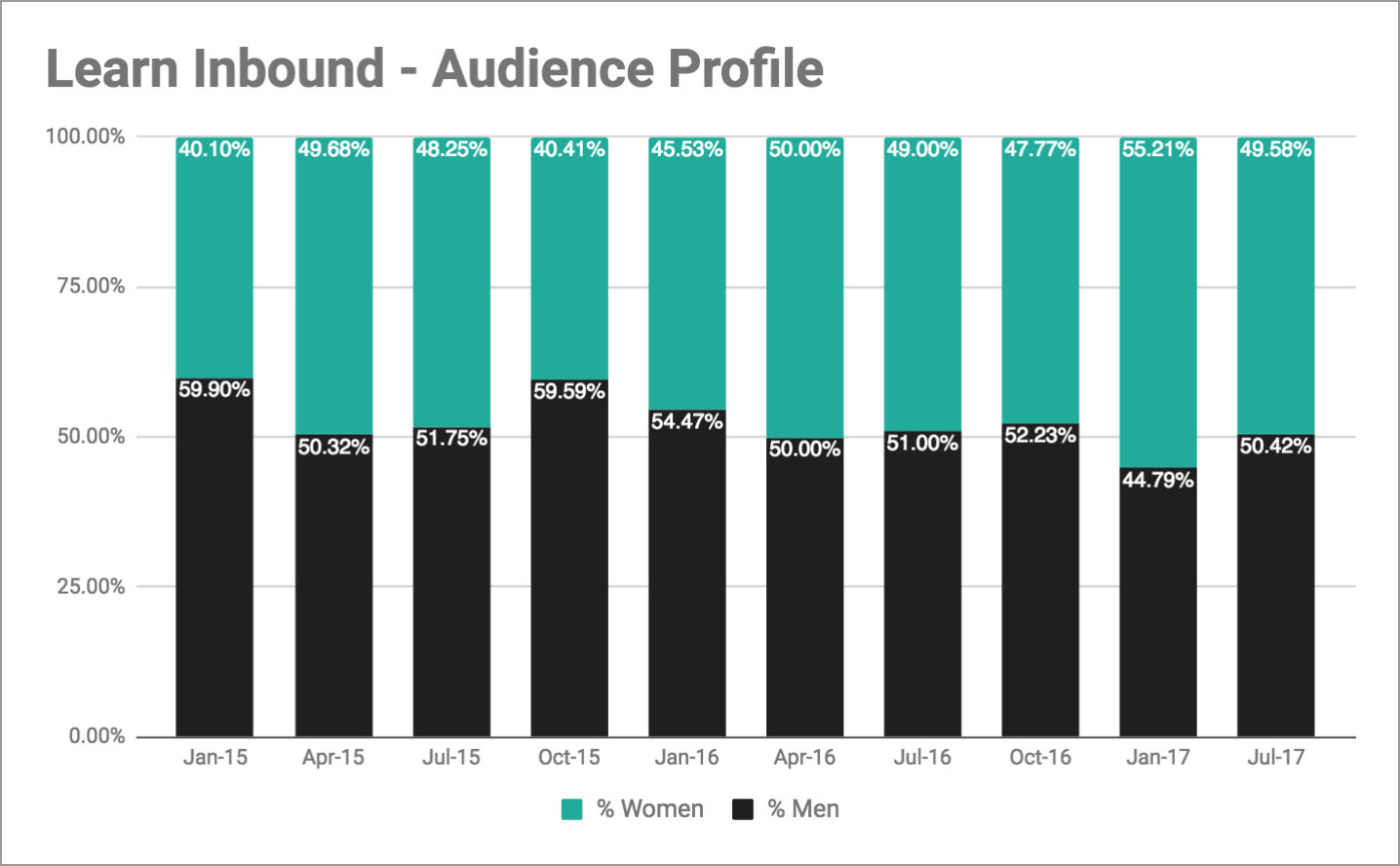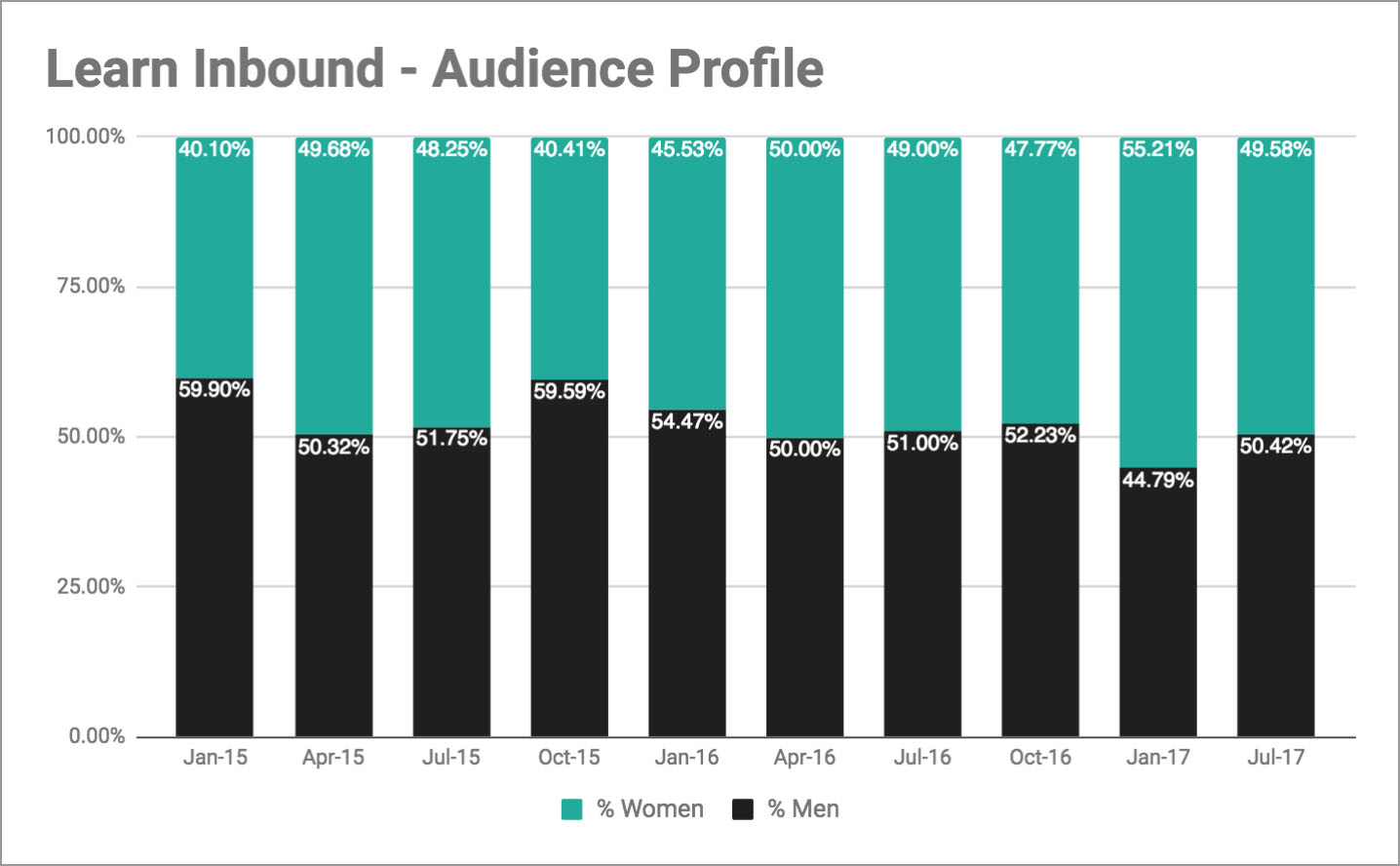 However, since then, we have found that as the percentage of women speaking at our events increased, the percentage of women attending our events also improved, and with this, we also received more positive feedback from our attendees. To say there are not enough women on the speaking circuit to choose from is now inexcusable if you're an event organiser, as the regular Twitter threads on this subject can testify.
2/2: There's thousands of amazing women speakers, you don't have to look SO much. Less asking for the sake of asking, more inviting please.

— Talia Wolf (@TaliaGw) July 20, 2017
While we're relatively happy with the gender balance at our events, it has led us to reconsider the safety of our attendees. Like many tech conferences, we have a 'Code of Conduct' in place which details what is considered unacceptable behaviour at our events, team members who can be contacted in case of emergency, and telephone numbers of local taxi companies, law enforcement and security staff for the event venue. It was adapted from the Geek Feminism Wiki who provide a great template for conference organisers to use as a guide when creating a Code of Conduct for attendees to abide by (I highly recommend it to all event organisers).
After three years of hosting events, we're not aware of any form of harassment having ever taken place at Learn Inbound. I don't say that with pride though, as the words "not aware" doesn't mean that there are no improvements we can make to how we protect our attendees from harassment and provide better communication between our team and attendees.
The truth is that a Code of Conduct isn't enough to provide a safe environment. In the event that a team member, speaker or attendee is harassed at one of our events, the last place you're going to look for help is a page linked to from the footer of our website. You need immediate help, a safe place to go to, and the harasser needs to be dealt with as quickly as possible. Sure, all of the relevant information is located in our Code of Conduct, but in the event that something terrible happens, you need someone to come to your aid as soon as possible.
With that in mind, we are rolling out several initiatives of our own to improve safety at our events in order to protect our attendees and further demonstrate that inappropriate behaviour will never be accepted at Learn Inbound.
Designated Safe Area
All future Learn Inbound events will have a designated safe area in both the conference venue and afterparty venue. Members of our team will be available there throughout the course of the event to ensure that if your safety is ever in question, you can come speak directly to us. No matter the severity of the incident, you can meet our team to inform us of what happened. The harasser will be dealt with immediately, removed from the venue and barred from all future events.
The location will be emailed to you in advance of any events and printed on the event booklet handed to you at registration.
Establish A Panel of Trusted Speakers
Following one of our past events, I was made aware of an incident related to one of our speakers who had made lewd remarks about a woman who works in this industry while having dinner and drinks with our team. While our audience was never directly impacted by this speaker, we need to be more fully informed when reaching out to potential speakers for Learn Inbound.
With that in mind, we will be forming a panel of trusted speakers from past Learn Inbound events to help us vet the people we invite to speak at Learn Inbound. We tend to chat to other event organisers about the relationship they've had with a particular speaker when we're trying to decide if they're the correct fit for our events. While we're very grateful for the willingness of other organisers to sharing this information, we feel it should also be beneficial to get feedback from other speakers who may have spoken alongside the person at another conference. We will have more information to share about this shortly.
Event Bracelets With Contact Information
Whether you're at our event, afterparty or waiting for a taxi to get home at the end of the night, we want you to have our contact information within reach at all times. Event booklets typically get left behind and lanyards are often removed once out in public, but event bracelets tend to be held onto for a little bit longer. We want to ensure you can quickly get in touch with our team so we will be placing a wristband on all attendees during the check-in process at our events that has contact information you need. They will also be used to identify attendees at the door of our afterparty following our bigger events.
Secret Code Word Poster
Similar to the 'Ask for Angela' campaign, we will be including a poster in women's toilets which has a code word that can be used with our team, event venue staff or bar staff at the afterparty to flag a problem.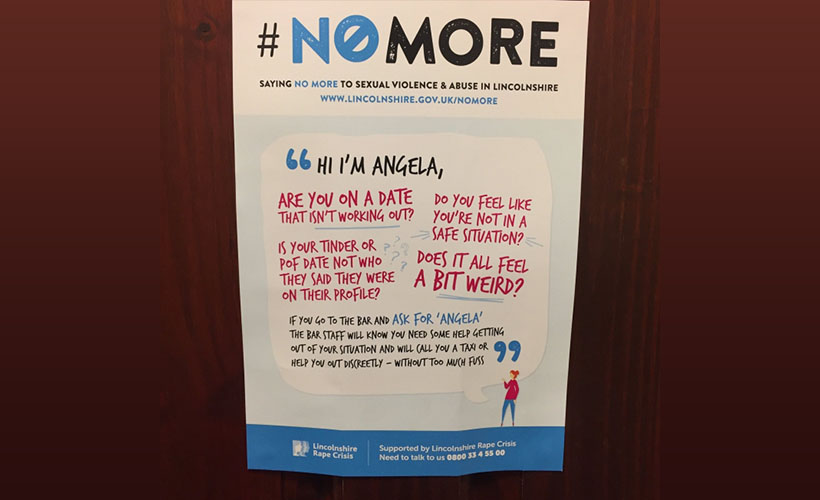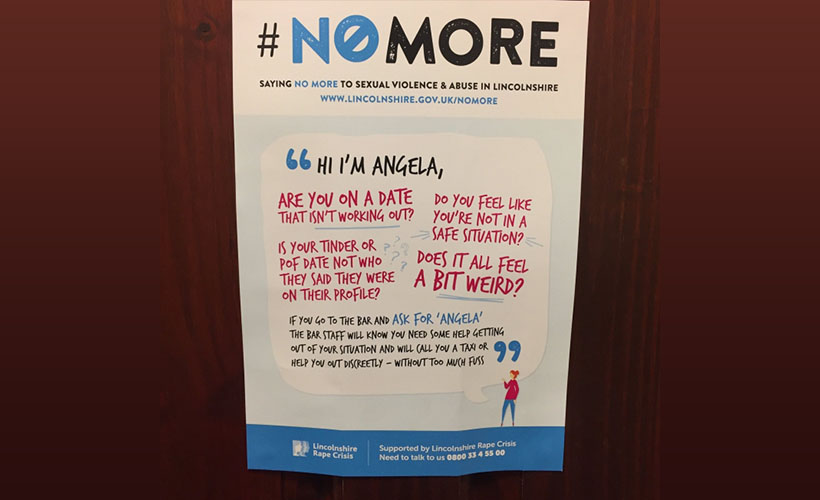 If you're ever concerned about your safety and unable to contact our team by phone, you can discreetly alert security or staff in any of our venues to the issue who will deal with it immediately. We never want you to feel that there's no one available to help.
Free Taxi On Us
If you're attending any of our events alone and at any time feel concerned about your personal safety, just walk up to a member of our team who will order a taxi to collect you – no questions asked. We're happy to book a taxi on our company account if you don't want to take public transport home late at night after one of our events when you have no one travelling with you. If, however, you were made to feel unsafe at our event venue or afterparty, please do inform a member of our team what happened as no one should ever be made to feel uncomfortable at our events.
These are just some of the steps we're taking to improve safety at our events over the coming months. While Learn Inbound was born out of a passion to help marketers learn and network in a fun and laid back surrounding, we want to ensure at no time the safety of marketers attending our events is put into question. Please do let us know if you have any thoughts about other ways we can improve both the quality of experience you have at our events and other ways we can provide a safe and welcoming environment.