You've carried out the necessary research to find what's missing on your website. You now realise Instagram is the way forward to promote your brand. The diary has been filled, brimming with content ideas and events to get your future customers marching right into your inbox.
But you just need to find the right match. Someone who can fill these gaps and execute the goals. You need to find the perfect content writer.
If only it was as easy as a swipe right on Tinder!
It can be overwhelming when beginning that initial search for "The One". It is indeed like being in a relationship; when you're not looking, there seems to be amazing content and posts being shared all over the Internet.
But as soon as you need to reach out and find a writer, it's similar to a stuffy club with sticky carpets as you try to sift through the available offers.
Keep reading if you're looking to ramp up your content style or are completely new to the digital marketing world. I'll help you find a writer who drives results, knows your niche and presents the type of content you need.
Why is it important to find someone who's on the same playing field
Content strategies within top performing B2B companies put their audience's informational needs first, but what use is that if you don't have a writer who can convey this information in your brand's voice?
There are already millions of websites out there vying for your customer's attention, so having a writer who can distinguish your brand and understand your audience's taste will propel you forward amongst those who don't produce engaging content.
Sticking with one writer makes content management easier. Discussing the content details at the beginning and hashing out ideas can enable the writer to let their creative juices flow and allow for fluidity.
Finding a content writer who is familiar with your niche makes the whole process a lot easier. They are already aware of the pain points your customer faces and know the nuances of your industry. This can take your business to the next level as the content the writer produces will help your customers tackle their problems. Hiring and making one-off payment choices to writers with little experience in your industry may not help capture leads, and therefore impact future ROI.
You might be tempted to run to the nearest content mill to save on those pennies, but it is a more worthy investment to find a writer who has the appropriate skills and knowledge to help raise awareness of your brand. This also does the job of encouraging your clients to come back for more, i.e: retention marketing.
Save the unnecessary spending for team lunch dates, and find yourself that perfect writer by following these matchmaker-approved steps.
Let's Start With The Don'ts: When The Blind Date Goes Wrong!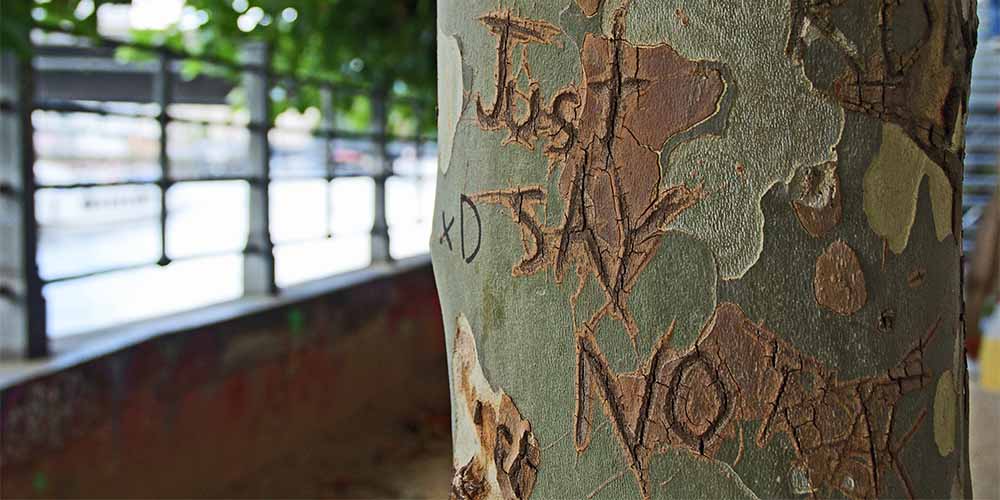 1. If you don't have a clear strategy from the beginning, your content isn't going to work
No matter how good the writer is, without clearly defined goals for your content marketing plan you won't succeed in lead generation or increasing conversions.
Setting realistic targets and assessing how well the content is received is vital when sending out information. You might have used a vast array of tools, or carried out an SEO content audit, but if it's not bringing in the results the company needs then it might be time to change the game plan.
Your content writer is essentially part of your team now, so keeping them in the loop from the beginning will ensure all goals are aligned and no misinformation is floating about. It's not (for the most part) their fault that the content isn't hitting the high numbers you wanted.
Checking and constant reassessment are needed in content plans, as trends and customer wants-and-needs change over time. Sometimes it might just be that the format in which you are delivering your knowledge is falling on deaf ears because the customer has migrated to another platform. Keeping in check with these nuances can ensure that the content is being posted to the right places – at the right times. Claire Suellentrop of Forget the Funnel has a great video on customer-content fit that might be worth checking out if this area is new to you.
2. Don't reach out to a content writer without researching the various content types
Content comes in all shapes and sizes. Videos, blog posts (short and long form), articles, webinars, case studies, white papers, infographics, social media content. The list goes on (and on). Believe it or not, a lot of writers aren't adept in all formats.
When searching for your ideal candidate, refine the results by specifying the company's area.
For example, B2B SaaS marketing software content writer. Or medical devices Ireland content writer.
But within these niches, content writers may specialise further in a form of content. White papers are a very different form of content to blog posts (with white papers being used almost at the time of purchase, i.e. late in the customer journey). Blog posts are a lot more informal, and are used at the beginning of the buyer's journey.
When you're browsing through the search pages and scanning writer's websites to see if they're a good fit, ensure you check the forms of content they write. This will save you time, and be an eye opener as you will see the popular forms of content written within your industry.
Perhaps there are a lot of articles or long-form blog posts written. It might be innovative to mix things up in your industry by introducing videos, or fireside chats with your clients about your current products or services.
Whatever form you choose to take, ensure your writer is also versed in this area and comfortable to take on whatever content curveballs you throw at them!
3. Don't go straight to content mills
Or at least not if you want to save time.
Content mills can be alluring, especially when one doesn't have a set content plan in place. They usually pay per word which can work out to be cheaper and it is easy to explain and set up the transaction. They can be quite useful when you need a one-off basic blog post churned out onto the inter-web.
But for those who need a more consistent, structured content plan? Content mills are never going to deliver the quality you need. Do your research; look at your competitors and find out who is writing for them. Follow marketing blogs on LinkedIn. Join Facebook or LinkedIn groups in your industry.
You'll find a selection of writers who can delight customers and keep SEO search spiders happy – if you put in the effort to research high quality content producers.
Say "I Do" to The Following: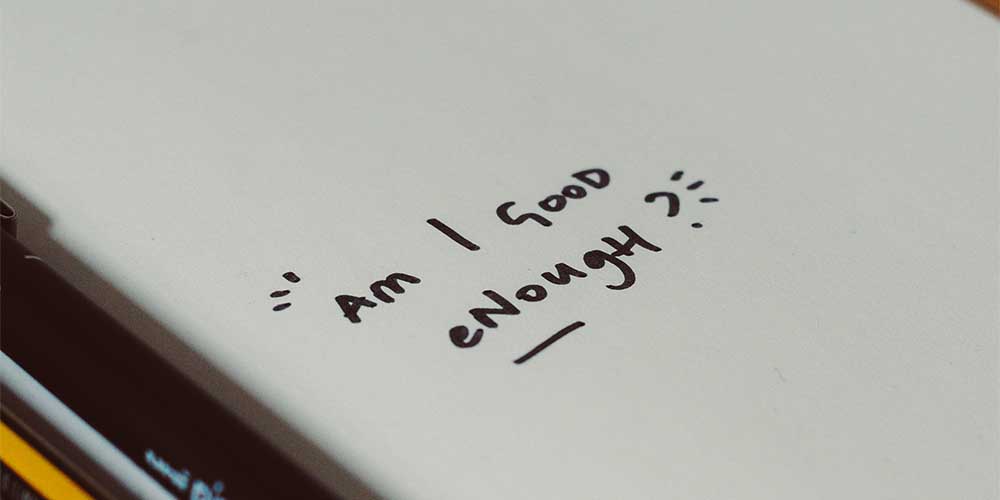 1. Look for a writer who is well-versed in your niche
This follows on from the "Do-Not-Do-Content-Mills" point. Be explicit in your content writer description (at least in your head), because it can be easy to just land on the first slick-looking website of any content writer and reach out right away.
You should avoid doing this before familiarising yourself with what they do. Also, find out what their speciality is and the types of content they write.
Yes, they might have a pretty font, or they write long-form blog posts and video scripts. But if they don't specialise in your market then it could make for a longer writing process. Hiring a writer specific to your niche not only frees up your time instead of explaining basic jargon, but it will also save you money in the long run.
When you are discussing the content strategy and what topics you want to put in front of your audience working with a writer from this area can help cut out excess jargon. A lot of content writers create their pieces in chunks, which ensures the brand voice stays the same throughout. They will clearly display the benefits of your service or product to the customer in your tone of voice.
Working on a large content project with the same writer also allows them to develop their knowledge of your service over time. This approach improves tone and establishes the brand throughout the content they write.
2. Allow time for the writer to familiarise themselves with your business
When you have found Mr. Right or Miss Perfect, give them the tools and time to get to know your brand and business.
This should include:
Customer research – who are the prospective readers and buyers (Read this article on improving customer feedback surveys so you can overcome their pain points!)
Evaluation of customer pain points – this is especially needed if what is being written is also selling a product or service
Previous examples of work produced to understand how your brand speaks
Content topics range – if this a long-term arrangement, giving the writer a long list of headings to choose from can ease them into how your business promotes itself and connects with its clients. They will be comfortable writing something they are already interested in, instead of forcing one or two ideas
Depending on their level of expertise and what they have in their portfolio, some writers might offer to write one or two samples. These may come at a cheaper price but is worth the investment when figuring out if they are a good fit for your brand.
3. Pay for value, not for words on a page
"But they only wrote 623 words?!"
Over time, those informative, funny and curiosity-quashing blog posts will lead to email sign ups and future clients. All the work put in at the beginning to generate these leads will pay off, generating revenue and profits.
If you're worried in the short term about how much you are spending on content writers, then you might need to take a step back. This is what will eventually bring in the hefty profits. Don't be afraid to reach out to your writer to give them feedback. If you're following a content plan, you should have statistics to show how well-received the content is. Check to see how long it takes people to read articles, and whether they are clicking the links included in the post. If not, it might be that you and your writer need to sit down and look at new processes going forward.
Your writer won't know how well they are doing unless you tell them. In order for you to evolve and improve your strategies, communicating what's working and what isn't is a great way to grow and ensure you're both getting value for money. The writer will get useful feedback, and you'll develop new strategies to grow your business.