2019 is history. It was what it was. Some good, some bad, but either way a lot changed in the world of digital marketing. Marketers, and particularly inbound marketers, had to keep their eyes on the horizon, stay informed, and continue to learn in order to remain competitive.
2020 is going to require even more from marketing pros, from new habits to new skills. AI is on the rise. Brands are in-housing media buys. Twitter blocked political advertising…it's a crazy time to be alive.
Among the big trends in 2020, three integrate most closely with inbound marketing professionals.
First, and most exciting, AI has brought conversational marketing from the fringe to the mainstream and with it the need for more data, segmentation, and personalisation. The buyer's journey is more important than ever -and it needs to be informed by heaps of data and managed by machine learning algorithms.
Second, and more importantly, sales enablement is a growing trend in B2B marketing that directly affects inbound marketers. On the inbound side, we live and die by sales and marketing alignment, that is, the ability of sales and marketing departments to function as a coordinated team.
The practice of sales enablement aligns both teams by having marketing build materials informed by the sales team's firsthand experience with customers. Getting this right in your organisation can mean serious increases to the bottom line.
Finally, the third trend shaping inbound marketing in 2020 is the proliferation of podcasting, which grew more than 30% in 2019. (Source: MusicOomph)
Podcasting is clearly not a fad. In fact, it's fast becoming one of the most in-demand digital marketing skills. If you're not already producing podcasts, there's a good chance you will be by the end of the year.
The beginning of a new year is a great time to set new goals and to celebrate what makes you passionate in life. If you're passionate about inbound marketing, you'll be excited by the new tech, new tactics, and the shiny new toys that come with them.
1) Conversational Marketing
B2B sales is an industry in transition. Millennials are rising to become organizational decision-makers. Buyers have many more ways to research solutions and communicate with potential vendors than ever before. Decision-making processes are growing more and more complex and, as a result, the expectations and preferences of buyers are changing.
Take the example of gated content. Not long ago, this was a universal best-practice for B2B marketers and how most leads were acquired. These days, asking someone to fill out a form is a losing proposition.
Realistically, tactics like this won't cut it anymore. Buyers have too many options and are accustomed to getting all the information they want on their terms and on their timeline.
If you can't provide real-time, personalised, and differentiated value -they'll simply move on to your competitors.
Conversational marketing software, like chatbot technology, helps marketers engage 24/7/365 in an on-demand world without losing sleep or actually having to be perpetually available to their customers.
And they're immensely popular…
Across age groups 18-60, 43%+ of respondents to a 2019 survey from Tidio prefer chatbots as the primary channel of communication when buying online and over 50% said they expected a business to provide service 24/7 (Source: Tidio).
If this is the standard that your buyers expect and your customer experience still relies on strategies like gated content…you're going to have a bad time.
According to Drift, the top considerations when planning your conversational marketing strategy are the 5 W's (What, Who, Where, Why, and When).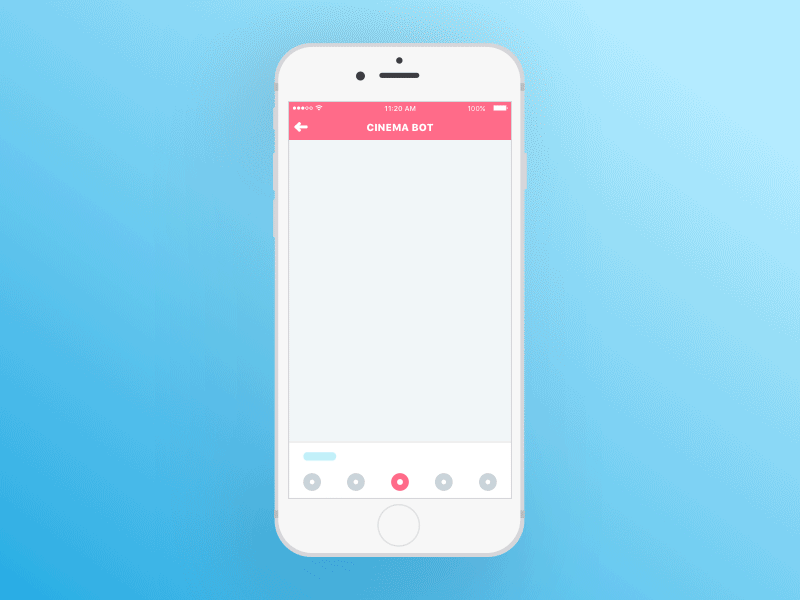 What page of your website is the visitor on when having this conversation?
There's a big difference between being on your blog and being on the pricing page of your website. A blog reader is looking for information – they're trying to educate themselves. Someone viewing your pricing page is very likely to be evaluating your product. It only makes sense to use that context to personalise their shopping experience.
Where did the visitor come from?
Someone who enters your domain name into their browser and visits your website directly is demonstrating a higher level of intent than someone who clicks on a link on Facebook or Twitter. Considering referral source in your conversational strategy can help tailor your messaging even if you don't have their contact information or their browsing history on your site.
Who is the visitor / what do you know about who they are?
People visit your site at all stages of their customer journey, from random people reading your blog, to prospects, to existing customers. Each segment of your website audience is guaranteed to have different needs and different messages will work better with each group. Casual blog readers can be enticed with free content.
Return visitors should be shown a different call-to-action than they received on their first visit. And known customers likely need customer support, not sales, and won't appreciate the salesy website experience. Treat each visitor as an individual and address their unique needs to deliver the best customer experience possible at all times.
Why is the visitor on your site today?
Each progressive visit to your site likely aligns with a different part of the buying process. At first, visitors are likely looking for quick answers to a common problem. On the next visit, they may want to learn more about your products or services. In subsequent visits, perhaps they've moved on to actively evaluating a purchase. Understanding what they've previously done on your site and where they're likely at in a decision-making process will help you make the most of any interaction.
When a user chooses to make a decision…
…is totally up to them and not something you can control, but using the other 4 Ws you'll be better prepared to help them when the time is right.
Getting your organisation up to speed with conversation marketing is a big step and there's a lot to consider. To make things easier on you, I've included a list of my favourite resources; including a new conversational marketing certification from Drift (which will get you up to speed quickly and look good on your LinkedIn).
For more information on chatbots and conversational marketing:
2) Sales Enablement
Marketing and sales teams within any B2B organisation have historically been feuding frenemies with little common ground and even less civility. But those days are rapidly fading into the distance behind us as the lines between sales and marketing have blurred over time.
Selling into enterprise organisations is a balancing act, where the sales team has to identify and satisfy the unique (and often misaligned) needs of disparate departments.
Research shows the average number of stakeholders involved in a decision-making process is at least 6 people (and often up to 10) (Source: Gartner).
Managing a sales process this complex requires tight coordination between the team that produces the sales materials (typically marketing) and the team that actually meets with customers and closes deals. And our always-on, on-demand world requires these teams to collaborate in near real-time.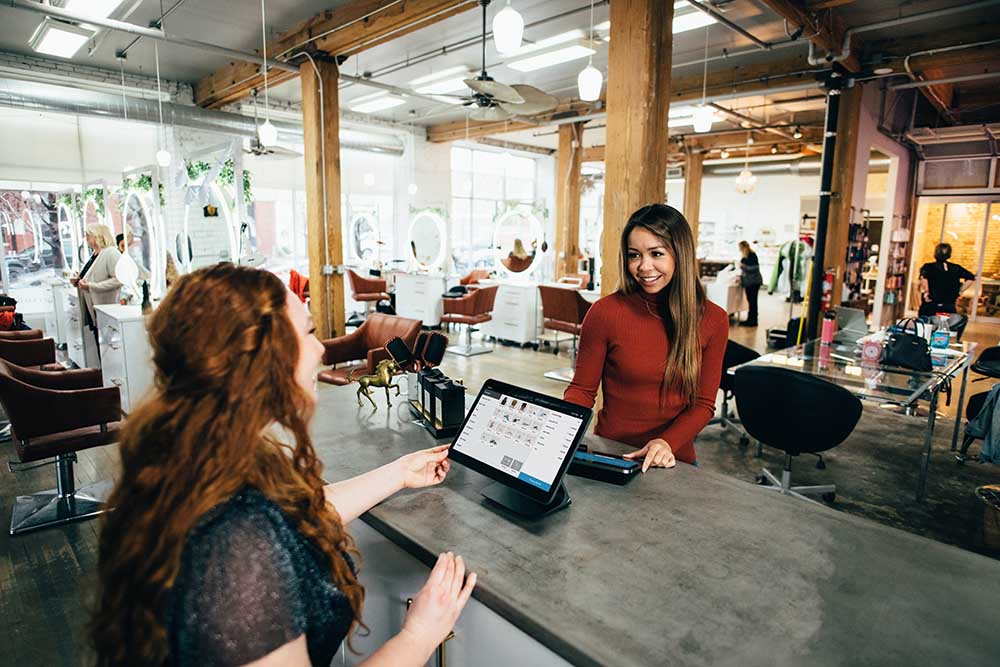 Suffice it to say that internal disputes and misalignment of these teams decreases efficiency and impedes sales. Getting these teams to play well together is critical to a successful B2B sales strategy.
While this affects the whole team, marketers shoulder a disproportionate percentage of the responsibility, because they can't control the outcome of their labours.
It's just a reality of business that both sales and marketing are ultimately judged by what the sales team can do with the leads marketing gives them.
Misalignment is, in the end, most destructive to the marketing team – not the sales team.
This should motivate marketers to extend their awareness beyond the marketing funnel and deeper into the sales process, where they can have the most direct impact on deals.
The good news is that marketers can help from the sidelines, without having to sit toe-to-toe (or screen-to-screen) with clients and endure the experience of sales. If you don't enjoy selling, it isn't for you, and that's just fine.
Salespeople would much rather be in the field selling, creating opportunities, and driving revenue than building the materials that position the product, explain value propositions and differentiate from competitors.
Sales is about relationships. To salespeople, creating these assets is the icky part. The secret to healthy sales and marketing alignment is both teams providing completely different but complementary efforts working towards a common goal.
This technique is an established practice at many enterprise B2B organisations, and it's commonly referred to as "sales enablement".
Pam Didner, author and expert on the subject of sales enablement, defines the term as,
"Deliver[ing] a positive customer experience by equipping sales with knowledge, skills, processes and digital tools through cross-functional collaboration to increase sales velocity and productivity." (Source: PamDidner)
I like how she starts that definition by focusing on the customer. This is always where our focus should be, as marketers and business people in general.
The rest of the quote has a servant-leadership vibe to it, which a 2019 study in International Journal of Management Science and Business Administration showed to increase "innovative work behavior (EIWB); namely, idea generation, idea promotion, and idea realization." (Source: ResearchLeap).
Improving results through better collaboration and a servant mentality…this is good stuff!
According to Didner, to integrate sales enablement practices in your organisation, you'll need to consider how to adapt six important areas of your business:
Training – As in, training sales to truly understand product/market fit, value propositions, buyer personas and qualification, lead nurturing process, and customer lifecycle.
Coaching – Working 1:1 with individual salespeople in role-playing and coaching exercises that embed talking points and qualifying questions like reflexes.
Content – Creating low-funnel marketing and end-to-end sales materials, for each buyer persona, all along the customer journey and keeping them fresh and compelling.
Cross-functional – Bringing marketing and sales team members together with customer service/experience, product development, finance, and leadership teams.
Technology – Implementing the right CRM, marketing automation, communication, and back-of-house systems to tie together disparate teams, inside and outside your organisation, in real-time.
Process – Formalising and documenting workflows and policies like SLAs (service level agreements) between marketing, sales, and other affected teams.
Though there are many intangible benefits to the practice of sales enablement, examples of sales materials typically created by enabled teams include:
Brand guide – All the graphics, signatures, taglines, and various treatments sales must use when promoting the brand.
Messaging framework guide – Talking points and a concise, helpful brand narrative that can be easily adapted for use in daily conversation.
Sales presentations – Decks, as they're commonly known, for presenting to prospects and clients; easily customized for an enterprise solution-selling style approach.
Advertising campaigns – Providing "air cover" through social and programmatic advertising targeting strategic accounts, geofencing conferences and trade shows, and conquesting prospects from competitors, among other strategies.
Social media content – Approved copy and images for use in promoting the brand on social media; bonus points for implementing an employee advocacy platform like Bambu, GaggleAmp, or PostBeyond to make this easier on your sales team.
Thought leadership content – Ghostwriting content for your sales leaders can increase their visibility and authority, while also providing content they'll be more than happy to share on LinkedIn.
Original/market research – Valuable content, based on original research/data, is not only great for the top of your funnel, but these assets are often useful later in the sales process as well when salespeople need a reason to reach back out to a lagging prospect.

These are only a few of the valuable assets marketing teams can easily provide to support their counterparts in sales to improve their odds of charming prospects and winning business.
Inbound marketers are particularly susceptible to the dangers of misalignment because they're judged almost entirely by sales-affected outcomes – more than other types of marketers.
As an inbound marketer, like it or not, the ball is in your court to improve your situation. If you're feeling the pain of misalignment, sales enablement is the cure to what ails you.
For more information on how to empower your organisation with sales enablement:
3) Podcasting
Listening to, or producing, podcasts seem like everyone's new favourite past-time. It's absolutely fascinating how quickly the self-publishing medium is growing…
70% of US households are familiar with the term "podcasting", 50% are "podcast fans" and 32% are listening monthly, so far, there are still less than 1,000,000 podcasts produced worldwide. (Source: MusicOomph, Podcast Insights)
That would seem to leave a lot of room for growth in this exploding industry.
Podcasting will be the next "gold rush" in marketing; where the pioneers become legendary, and those staking their claim can strike it rich, but the last ones to arrive will build only ghost towns.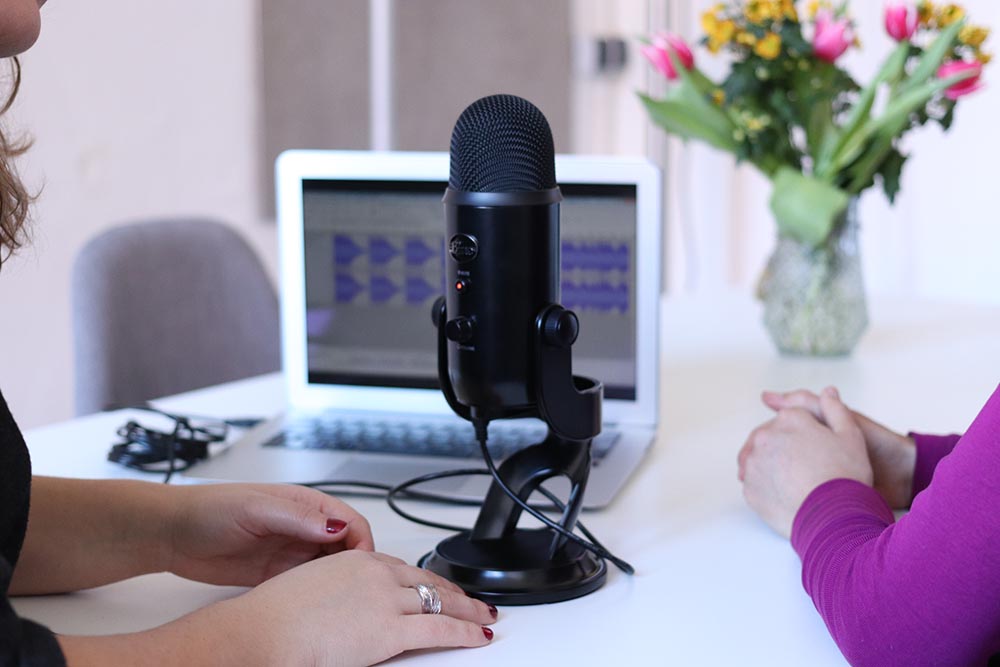 As a marketer, you've got an amazing opportunity to stake out your territory in podcasting. To get in while the gettin's good. 
It certainly won't be this easy or this accessible for very long. But many of those who can build a meaningful community now will be able to hold on to it later, and even transfer that community to other mediums.
The keys to success in podcasting are niche-ing down and community-building…
Successful podcasts don't have audiences, they have communities, and specifically, niche communities.

The Internet has a funny way of bringing together birds of a feather.
Great podcasters learn how to leverage technology to attract people who are passionate about a topic and to bring them together to form a community around their brand.
New content feeds on-going discussions and community activities. It becomes a way to reward the community for participation instead of just a marketing obligation.
And there are many proven strategies for how to make your podcast work without eating up all your time. The road before you is paved by others and many of them are happy to help you learn and provide support along the way.
Launching a podcast can feel overwhelming (I know, I'm going through this myself right now), so here are a few considerations and resources to get you started…
Join a podcasting community – Remember, you're not alone and you don't need to figure this out on your own. Join a community, make friends, learn from others. Pat Flynn's Smart Passive Income podcast is a great example of this, and he's a very approachable guy with great content and a great community.

Find your niche – Everyone is going to jump on the podcast bandwagon sooner or later. What makes your podcast unique and special? Really let your creativity flow here -and do your research! It's pretty easy to search for podcasts in your space and make sure you're adding value to the discussion.

Get decent equipment – It's shockingly easy and relatively cheap to get the gear you need for a simple podcast. And best of all, other people have already done all the homework and produced guides on how to set up your podcast studio in minutes.

Subscribe to a podcasting platform – Audio production is a whole industry that you don't necessarily want to (or need to) know anything about, for the purposes of your podcast. You need simple solutions; software that streamlines the recording, formatting, publishing and serving logistics required to operate a podcast. So subscribe to a service like BuzzSprout and just follow the instructions.

Decide on a consistent format – Are you going to interview guests? Tell stories? Host panel discussions? Do deep dives into technical subjects? Ask hard questions? Geek out with your friends? Share your personal experiences? Discover and share life hacks or travel tips? What kind of content can you produce again and again and keep people coming back to watch/listen?

Get listed on Apple, Spotify, Google Music, etc. – Pretty straightforward. People have to be able to find you. But don't rely on these channels to build your audience.

Build a marketing practice – Marketing is a verb. You have to do it (a lot). The question is, what can you sustain/afford? Be it time or money, everything about podcasting has a cost; so ask yourself what you can afford to invest. And, for the record, organic promotion -i.e. networking and building relationships online, does the best over the long term.
Participate in the digital community you want to serve – Notice I said "serve"…remember to focus on the community as a collection of people you enjoy spending time with and serving because that's how good communities are built. Join the conversation digitally, be in person at community events, and make real human connections.
Find more information on how to start your podcast and build a robust community around it in these resources:
Welcome to 2020. It's going to be another exciting year, especially for those of us accustomed to spending our days in marketing automation software. The theme of 2020 is going to be bringing humanity back to marketing. Though, ironically, it's with more software, not less.
Buckle up for a wild ride friends. Get certified in conversational marketing. Read a book on sales enablement best practices. Start a podcast!
It seems like good marketers also have to be lifelong learners. The kind of people who read, experiment, and share what they know constantly to stay on top of their game. Move into this year looking at the horizon and appreciating the exciting trends we get to look forward to in 2020.