Are you "doing" okay at local SEO… but not doing good enough?
I get it. On the face of it, local SEO is simple. You just need to localise your website, right?
The thing is that, to get one step ahead of your rivals, you need to go above and beyond what they're doing.
In other words, you need to start mastering local SEO in order to turbocharge your business on Google.
The competition is fierce out there, but with the right strategy you can outsmart them and make sure that your business is the one local customers are finding first. In this article, we take a look at everything you need to do to optimize your website so that you win the local SEO war.
Add Your Business to Google My Business and Other Directories
First things first, if you've not claimed your Google My Business listing, you need to do that now. Head over to Google My Business and follow all the steps. Once you've claimed this listing, your company will show up on Google Maps. All of a sudden, you've got more visibility.
Claim your business on all important local directories, too, such as CitySearch, Yahoo, and Yelp. Not only will these make your business easier to find, but they'll also create room for more (hopefully positive) reviews.
Localise Your Metadata
Metadata includes your title tags and your meta description. It's basic SEO stuff, but it's really important that you localize and optimize it.
A title tag acts as the headline that tells people exactly what your business is — for example, Waterford dentist — but it needs to be compelling if it's to boost clicks. Instead of sticking to just Waterford dentist, we could change that to Waterford dentist — best dentist in town.
That's just one example, but the key takeaway is that your title tag should be engaging enough to make the end user want to click. And make sure to always include both your service and your location.
Your meta description needs to be equally compelling. It's longer than the title tag, which means you can include one or two long tail keywords, and you've also got a bit of leeway to outline one or two benefits. Here's an example of a local SEO-optimised meta description:
"Save money on Dublin plumbers by visiting David and Son's Plumbers in Dublin. We offer free quotes to Leinster residents and service the whole …"
Like your title tag, you need to include the name of the city and your type of service, but you should also include the name of your business. Don't forget to add at least one keyword, and add your main keyword as close to the start of the description as possible.
More than anything, focus on making your business sound so enticing and beneficial to the end user that they click on your website first and not a competitor's. That said, if you make any promises on your tags, you absolutely need to then make good on them on your landing page. It's imperative that your tags don't mislead the consumer.
Encourage More User Reviews
Whenever someone searches for local businesses, one of the first things they do is check out the reviews. Reviews establish credibility, with 84% of consumers saying they trust online reviews.
Not just this, but Google uses reviews as a ranking factor. To win the local SEO war, then, it's important that you encourage more user reviews.
The easiest way to encourage more reviews is to simply ask for them. If a customer makes a purchase from you or uses your service, wait a few days and then politely send them an email asking if they'd kindly leave a review.
If that doesn't work, create incentives. Offer discounts in return for a review.
Make it easy too. One of the reasons your customers aren't leaving reviews could be that they don't know how to. Show them where they can leave their reviews.
It's also a good idea to respond to as many reviews as you can — especially negative ones. If you leave a bad review unanswered it just exacerbates the problem. Remain calm and objective, don't get defensive, and apologise if you've made a genuine error. Show some understanding to the customer and demonstrate how your business is working hard to improve.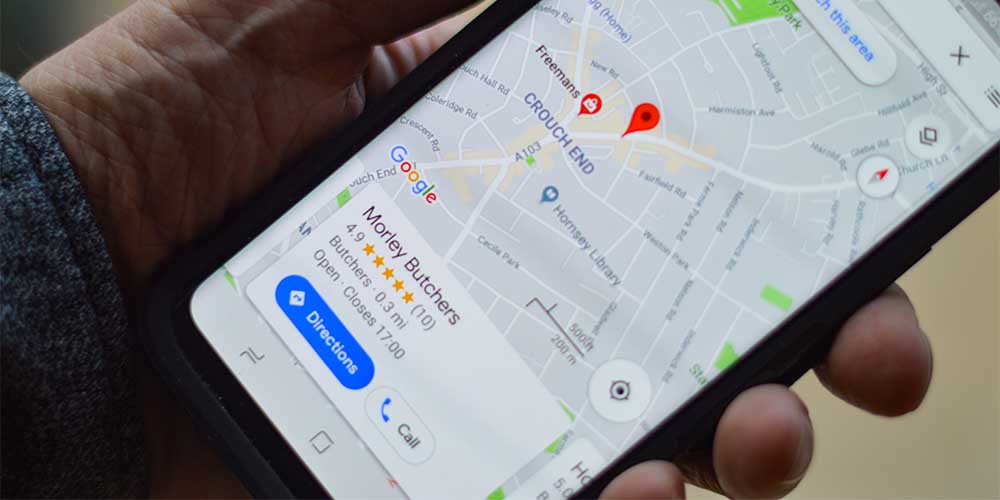 Produce Unique Local SEO Content
If you're already producing lots of content but you've not produced much local SEO content, it's time to do just that.
To find out what questions your customers are asking, you could solicit feedback via email or via social media. Facebook is a good place to ask your customers what problems they're facing the most right now.
Once you've got some topic ideas, you can use a tool like Google Keyword Planner to research keyword ideas for each topic. What you want are localised keywords that target the right audience, and which have good search volume. It shouldn't be too hard to generate keyword ideas — just think of the keywords and phrases you would use to find a business like yours on Google.
"Best electricians in Cork" is a good example.
It's a good idea to branch out of your city. If you're an electrician in Cork, don't be afraid of adding nearby locations to your articles, such as Bandon. Also use the keyword "electricians near me," as "near me" is a popular query.
The great thing about local keywords is that they've already got a good amount of pre-qualified traffic potential.
Once you've got your topics and keyword ideas, it's time to produce unique, valuable content that answers the end users questions. You should aim to create solid long-form content (at least 1000 words) that answers their questions better than your rivals. You could even check to see how your rivals are answering the same questions by typing your keyword into Google. Take a look at their content and see how you can make it better.
As well as producing content that answers your customers' problems, think about content ideas centered around your industry and niche. How can you use content to educate people about what you're doing? Experiment with topic clustering, too, in order to drive more traffic to your website and position yourself as the local expert in your niche.
Launch a Solid Local Link Building Campaign
Links from other websites give your website more authority. The more credible websites there are linking out to you, the more Google will trust you. Thus, it will rank you higher and higher.
To get local links, you need to first of all produce quality content (see above). When you produce quality content, other people will link out to it and share it organically.
At the same time, it's a good idea to produce quality content for other people. This is known as blogger outreach, and the premise is simple: You reach out to relevant websites in your niche and pitch a topic idea for their blog. If they accept it, you write the article and include a link back to your website.
Go here to find the top 50 local citation sites by country. Double down by using Google to find even more local leads and type in any of the following:
[location] directory
[location] business directory
[location] business listings
Just remember to always produce top-notch content and demonstrate in your pitch how your article will benefit the website's audience. Here's an excellent resource on how to write the perfect guest post pitch.
And here's an excellent resource on what not to do when it comes to reaching out to bloggers.
Final thoughts
This is how to outrank your competitors with local SEO in 2019. As a small local business, it's not enough that you understand local SEO — you need to master it.
This means optimising your metadata and producing awesome content that gets linked to and shared. It means sticking to white-hat techniques, doing the basics — and doing them better than anyone else.