You can call it content marketing – But in many cases, we use this buzz term just to refer to link building. No need to babble much about how more competitive this niche has become, with bigger competition and sometimes with suspicious eyes from publishers when you ask for a link.
To help you get inspired for your next campaign, here are three visual creative campaigns with unique content developed by agencies around the world.
Imagining the future
What I most like about Neoman, a visual content marketing agency from Manchester, is how they find their way around soft-interests of a business rather than trying to sell. Is car repair a boring or difficult niche? What about an infographic that teaches you how to fix a problem in your engine? Just do a quick search on Pinterest, and you will find this type of piece has been done many times already. No need to make another one unless you are doing something new.
So what was their solution? In an exercise of futurology, Neomam imagined five models of Apple cars. Their client is not helping Apple is this development (which, until now, are now just rumours), but there is nothing wrong in imagining how something could be. They mixed cars and technology in one piece even though their client is just slightly related to this combination (helping car owners to find mechanics and get repair quotes online).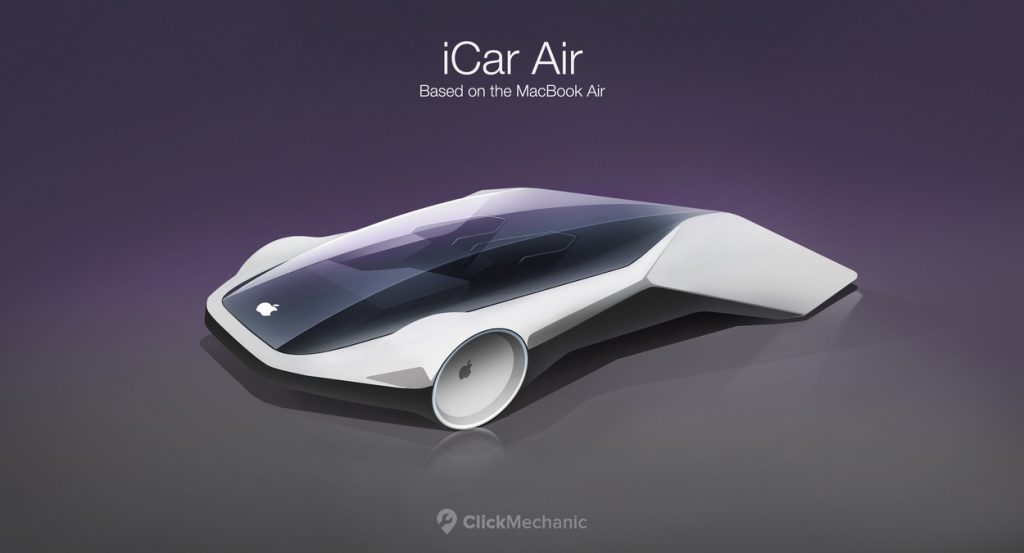 Gisele Navarro, Director of Operations at Neomam, explains their general brief process: "We get lots of freedom because we only provide one service with only one goal, so it's pretty straightforward both for our team and clients", she explains. "With all the rumours surrounding the 'iCar,' we felt there was space for us to imagine what the vehicle could look like".
During the campaign period, 71 links were earned by this page, including publications like Fox News, News.com.au, 20minutos.es and much more around the world. It received links from New Zealand, Australia, Spain, Brazil, Poland and India in between a lot of English language websites covering hard news, Apple and car niches. "We've reported 23 new features on top of those 71. This tells us this piece will continue to get picked up after we've closed the outreach", she completes.
Useful data compiled by your own audience
Oh boy – another infographic. But what if you made this one using the opinion of +12000 people from your audience? More: what if you're providing them with an exclusive information to help them having a very good time in real life?
Wired SEO researched the best off-road trails in USA for Part Catalog using the opinion of their own readers. What is interesting to note here is that this could have been published just in text or video. The infographic makes it easier to read and slightly easier to request a link back, but what is really valid here is the data. Three simple questions were asked:
What state do you live in?
What is your ride of choice?
What are the Top 5 Off Road destinations?
This page alone achieved 54 links, and according to Clint Henderson from Wired SEO, the campaign took six months, including two running the survey and around half of the links were achieved with no direct outreach.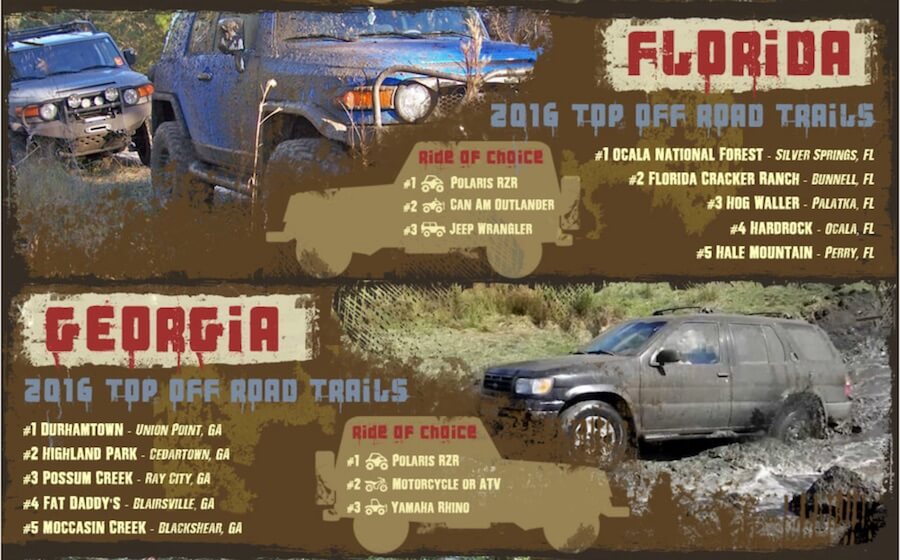 Here is his Clint's explanation about the campaign outreach targets:
Off road clubs (we'd collected contacts on over 140, most of whom we'd already reached out to and invited to participate in the survey)
The ranking off road parks themselves (there were 195 parks/trails on the infographic for 2016)
Travel/adventure sites and local news sites for cities near the ranked parks
Interesting to note that a few prizes were offered to incentive people answering the survey (which is fine). It's the third year this same study is published, also bringing consistency to the table and helping them to become an authority.
Be simple: an image and a challenge
Before you read this idea, try to find a ballerina in this sea of flamingos: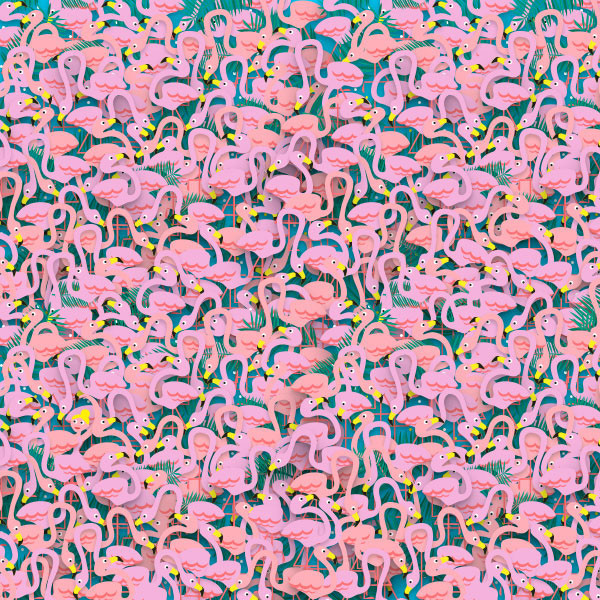 Found it? It doesn't matter. What is important here is that this single piece earned nearly 50 links from sources like The Sun, Telegraph and Metro UK. Stacey McNaught presented this case study during last October's Learn Inbound.
At first, she didn't like this idea suggested by her Digital PR Manager, Hana Bednarova. But taking into consideration it would take "2 hours of a designer and half-day of promotion", she decided to proceed. Still looking to this campaign as a test and taking the costs from them company's research budget, this campaign took three days from idea to outreach. Meanwhile, she validated the idea on Google Consumer Surveys, getting a 70% 'yes' for the question "would you challenge your friends to find it?". A cost of 20 USD to ask 200 people also helps the validation phase quite cheap, together with the overall small investment in this campaign.
Watch Stacey's talk from October's Learn Inbound where she explains this idea and her process of content research and validation.
Conclusion
Sometimes content that attracts links can end up being simple. It might be hard to find a concept, but you don't not have to come up with anything megalomaniac or difficult to execute.
What's your recent marketing campaign you're most proud of? Regardless of SEO, social, email or PPC, we at Learn Inbound are looking for inspiring and exciting campaigns developed by Irish marketers or towards Ireland in inbound marketing. If you have something to share, drop me an email at [email protected] and let's have a chat.