Content can grow your brand exponentially!
Ok, that was a case of stating the glaringly obvious. (At least it's not the old "content is king" chestnut!)
But way too many brands think that they're "doing content" if they create regular blog posts.
Um…no.
For content to do its job, and help you grow your brand, you need to do get the content you've created in front of the right people. Simply creating it is not going to draw eyeballs, leads and customers to your website.
In other words, it's amplifying your content, my friends, that separates the minnows from the sharks.
Below are some amplifying tactics to help you realise the potential of the content you create.
Let's start with the basics:
Set up a content schedule… and stick to it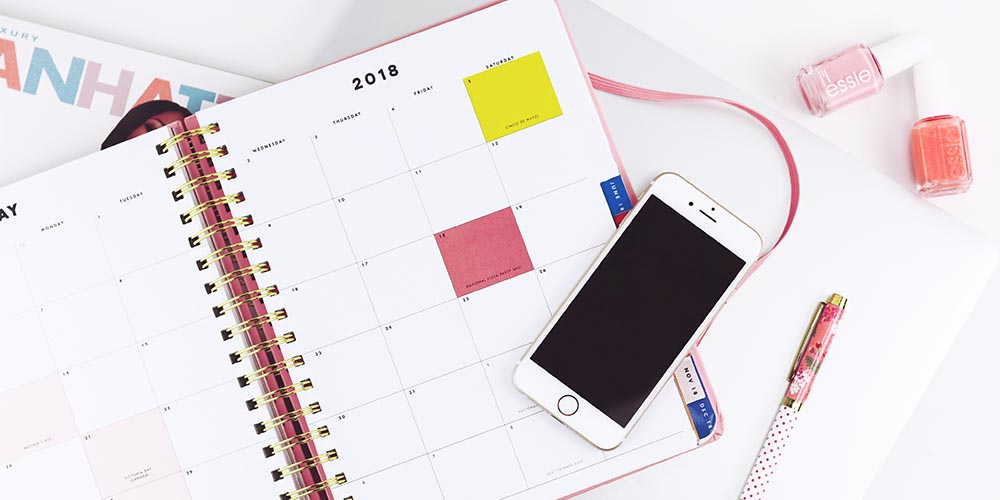 A content schedule will build a solid foundation for the rest of your content strategy.
Work out a cadence that works best with your resources and then stick closely to that schedule. It doesn't have to be new content once a day or weekly. But whatever you decide, you need to have your whole team (full-time staff and freelancers) aligned so that your content creation happens on time.
The reason for this is two-fold:
You can't build an audience with an ad hoc approach to content
Once you gain an audience through the quality content you create, they'll expect regular content from you. Think like Seth Godin or Moz's Whiteboard Fridays and you'll get the idea.
There are some great free templates from HubSpot here that will help you create the schedule that works best for your brand.
Share more than once on social media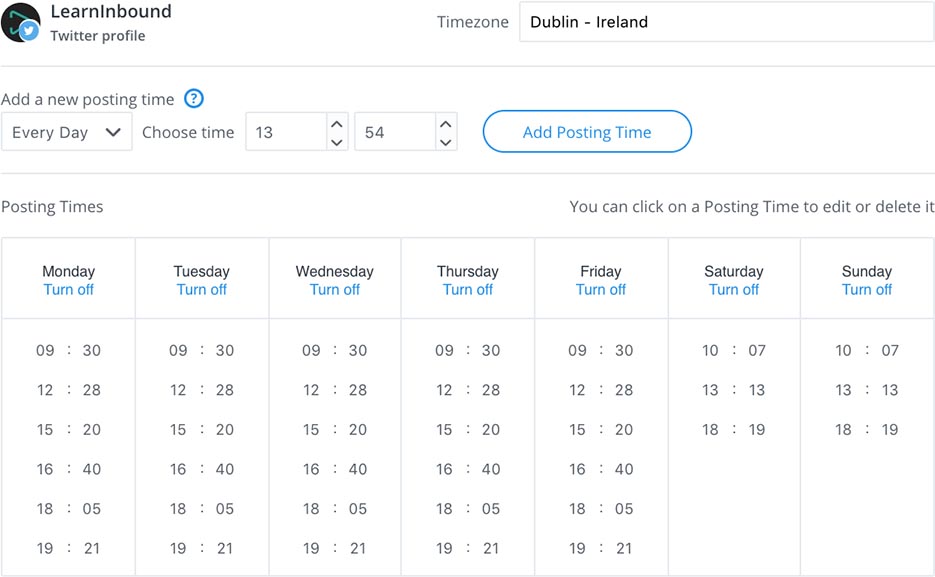 Most brands publish their content and then share the link on social media. The end.
But social media isn't a one trick pony. In fact, most organic posts earn a reach of just 2% now on Facebook. Social media can be used numerous times to help your content reach the widest audience possible.
Twitter's fast pace means that content can be shared frequently. One of the most effective tactics is to schedule your content for sharing on Twitter once in the morning, once at midday and once in the evening.
You can mix up this combination as you test your social media marketing, but make sure you share your content on Twitter frequently. There's no accepted standard for how frequently you should share your content on this platform. You need to test your content for yourself.
(I usually share a new blog post three times a day for the first two weeks of its life. I tweet the content at different times and intersperse with tweets of curated content. This strategy has worked well for my SaaS and professional services clients.)
Facebook and LinkedIn require a different method.
Share your content once on Facebook and LinkedIn to start, but think creatively about how else you can share your content on these platforms without annoying your audience.
Two ideas come to mind:
Change the image and the post you create for your link. For example, I wrote a blog post for a client on how to win government tenders. My first Facebook post said "Do you know only 20% of Irish SMEs compete for government contracts? Find out how you can win lucrative tenders by following these tips." My second post (days later) said "The Irish public procurement budget is worth €9 billion per year. Implement these tactics in your business to get a slice of the pie for your SME." Free image sites like Pixabay and Unsplash provide you with plenty of opportunities to change the visuals.
Create a themed roundup once a week on these platforms. Then share the relevant posts as part of that roundup. This way blog posts that are already months old have another chance to shine. I'll use my government tenders example again. One week's theme might be "tips to win tenders", another week it might be "what procurement buyers are looking for". Different blog posts would be linked to in order to cover the different themes.
Employee advocacy – the step everyone overlooks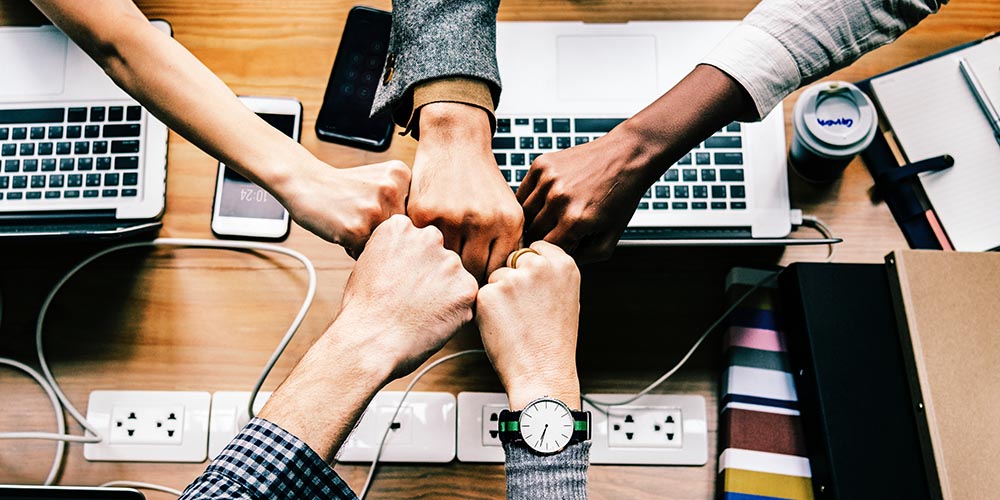 Your employees should be the biggest advocates of your brand. Yet, apart from the marketing team, few employees are included in the amplification cycle.
Whether you're a micro startup or part of a larger organisation, compile a mailing list of your team members and encourage them to share your content on their social media profiles. (This is great internal communications too.)
If you're cynical about how much impact this tactic can have, consider what Thrive Global has to say. In this article, the writer points out that just one employee sharing three pieces of content a day over a year can increase your reach by 23 million people!
Use Reddit… but not the way you think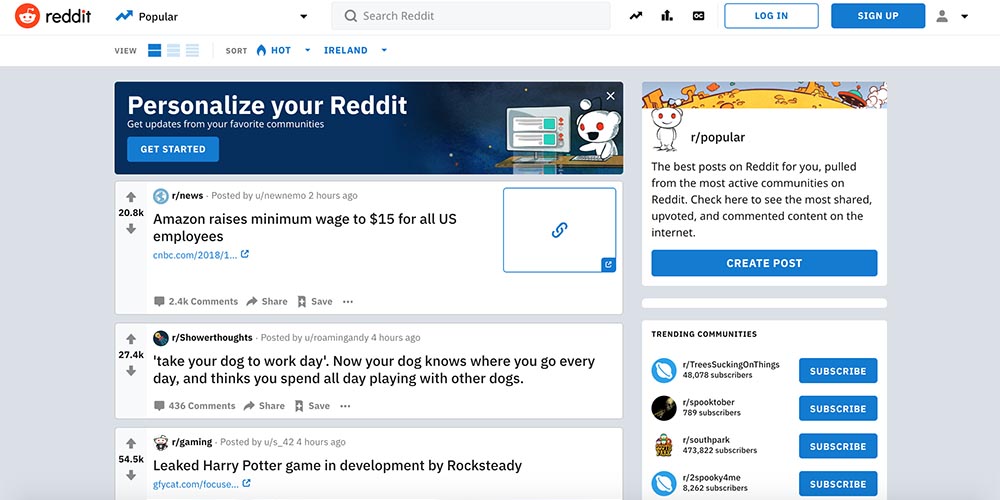 Communities (still) hold the power when it comes to being effective online. Reddit is a prime example of a site where niche communities hold lots of latent power that you may be able to leverage for your brand.
To be effective on this platform, you need to think like a community member and not a marketer.
Many marketers use the site to search for keywords that pertain to their content and then drop their links into discussions. This will get you nowhere.
Using Reddit, or Inbound.org or Growth Hackers (or any other community site) as part of your amplification strategy is a long-term play.
For starters, leave the links at home. Spend time in the communities you want to introduce to your content. Respond to comments or questions with insightful comments of your own and share as much value as you can.
Over time, you can share links. But that's a prize you only earn by being a stellar community member who has put in the legwork first. And never just share a link. Always add extra information.
Share the spotlight in your content
There's no harm in highlighting the value your brand can bring in your content.
But referencing other great brands or people who also operate in your space is smart for two reasons:
It builds the all-important community that brings out the very best of digital
You've now just added additional amplification outlets by tagging other thought leaders in your content
The masterclass version of this tactic is to become familiar with what the thought leaders in your industry are writing about. Then craft a piece of content in response to one of their blogs or whitepapers. Then promote to them.
Amplify it and they will come
Rather than relying on a "write it and they will come" approach to your content marketing, focus on what you do after the content is created.
Amplifying your content is what will drive the growth you want for your brand.
You may even find that your content creation load reduces as your existing content travels so much further to reach the audience of your dreams!