Hey there. It's time for this week's edition of 'Tool Time Wednesday', our weekly series which covers tools we use to help us enhance our inbound marketing activities. Over the past few weeks we have taken you through the wonders of Buzzsumo, Trello, Sniply Followerwonk and Buffer.
Our Tool Of The Week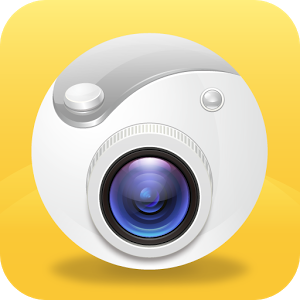 This week, following on from my recent 'Complete Guide to Instagram', I am going to take you through my favourite photo editing App – Camera 360.
If you want to build your Instagram following, having amazing photos is key. There are lots of photo editing apps available to both iPhone and Android users, but since I was introduced to the wonders of Camera 360, I haven't looked at anything else. It is extremely easy to use, brings out the true beauty of pictures (that a camera phone just cannot capture) and also has some pretty cool features that most other apps don't offer – such as unique effects/filters and being able to layer effects (using one over the other).
As you would expect, Camera 360 comes with its own inbuilt camera. I usually take pictures with the camera on my phone and then import them into Camera 360 to edit them as needed. If I wanted to add an effect/filter to an image when taking it, I would definitely use Camera 360 as the little star wand icon to the right of the picture button allows you to take pictures with your desired effect already applied (which is pretty cool if you ask me).
Like I said though, I usually import my images to Camera 360 and take it from there…
This is where the fun really starts. Personally, I love taking pictures but I am always so disappointed when what I am trying to capture doesn't turn out half as good on camera. I don't have to worry about that anymore because I know Camera 360 will be my best friend.
Importing photos to the app is so simple. You just go to "Album" hit import and select the images you want to import.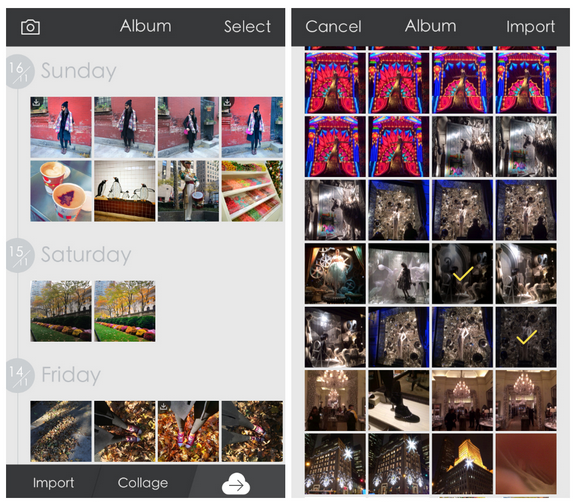 Once the image is imported go straight to 'Edit.' In the edit feature, 'Effect' is the first option that appears. Avoid applying an effect right away. Once you have adjusted some of the brightness and exposure levels you may find that a completely different effect (or even none at all) works better. So instead, select 'Adjust' and work your way through the options. If you are familiar with Instagram you will notice many of the options in here are the same, but better!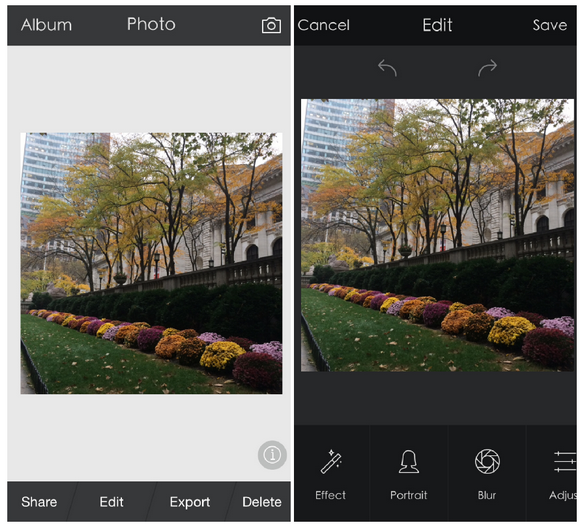 I recommend working your way across the options and adjusting where you need to (two options I never use here are 'Temperature' and 'Tint'). My favourite adjustment is probably exposure. 99% of the time my images are too dark and this option is just a dream. It brightens up an image and brings out colours in such an amazing way.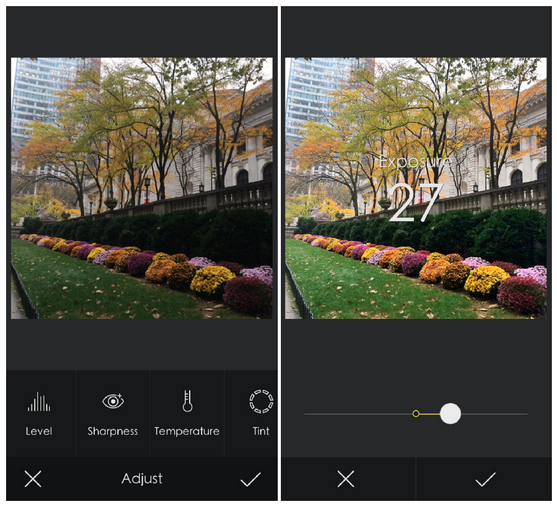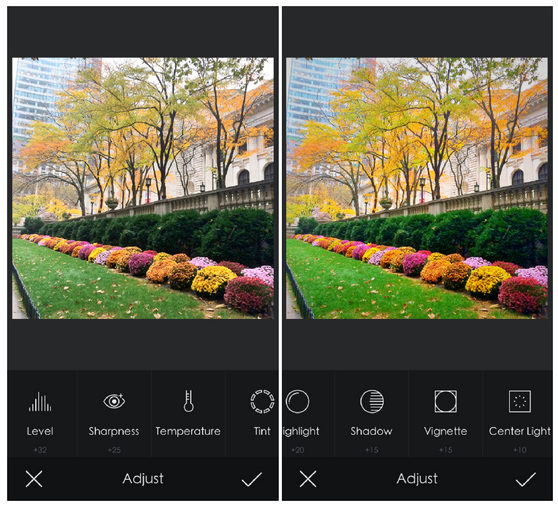 Once you have finished adjusting your picture, then you can select an effect/filter (or multiple effects/filters) that will add to the picture even more. Sometimes your image won't need an effect (more often than not, I don't use one and didn't use one with this image) but if it does, Camera 360 offers a great range of free effects and has, even more, options for VIP members.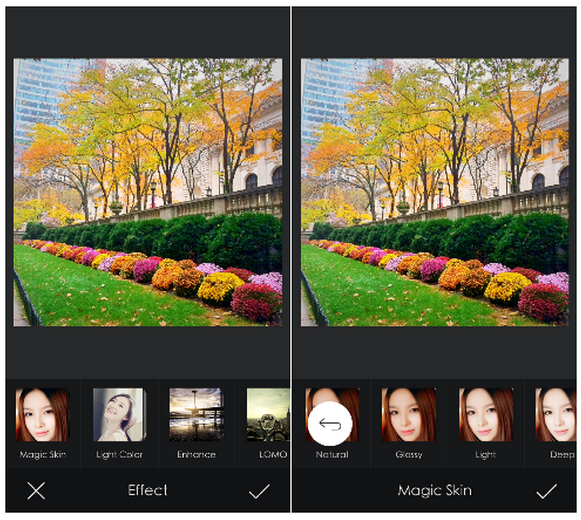 Scrolling through the options you will see Camera 360 has a number of additional options. You can blur out the background of images (this is good if you want to focus the image on something specific), crop and rotate the image, apply a colour to enhance the image, add a shade (which I love to brighten up dark images or images taken a night), and even apply a frame. You can see examples of the last three options below.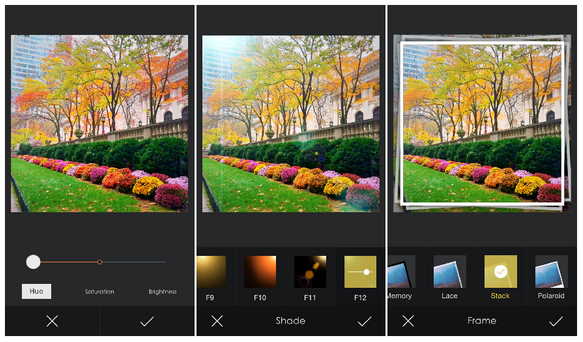 One thing I wouldn't recommend doing in Camera 360 is cropping your image. It makes the image blurry and look like it's pretty bad quality. Instead, when you have finished your other edits, select the 'Export' option at the bottom of the screen (see below) and select the 'High Definition' option. This will save the image to your phone. You can then open Instagram and upload and crop your Camera 360 edited image through Instagram.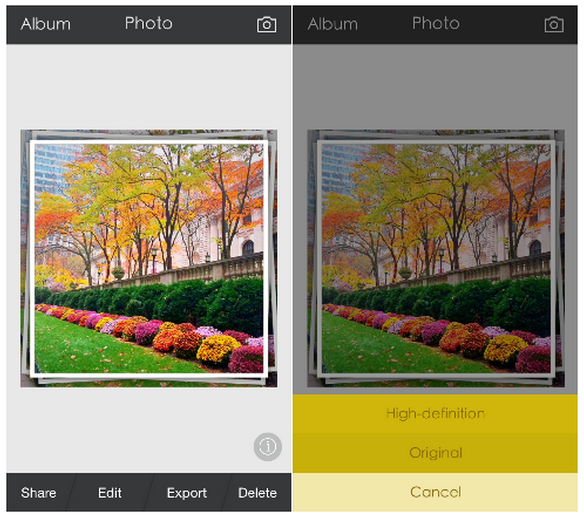 If you don't need to crop your image then you can easily share it directly from Camera 360. Just select the 'Share' button and from there you can share it on Instagram, Facebook, Twitter and more.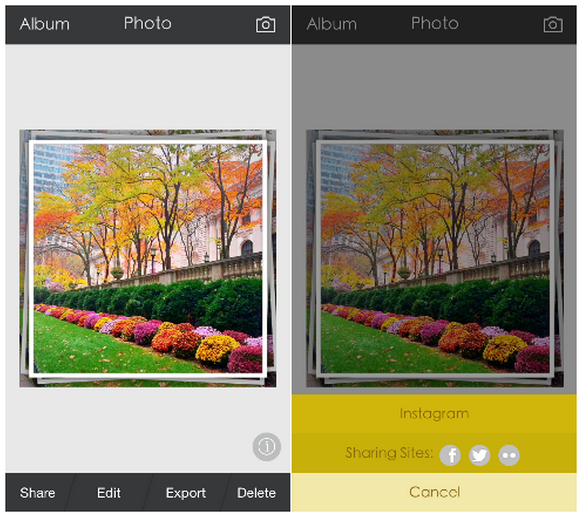 Camera 360 also allows you create a collage of your images. Instagram doesn't allow you to do this, but if you remember from my Instagram guide, creating a collage of images can be a great way to 'mix up' your snaps and keep them interesting. What I love about this feature is that once you have selected the images you want to include in the collage, you can easily scroll across to select the many different collage options available. It's so easy, and a lot easier than any other collage app I have used in the past.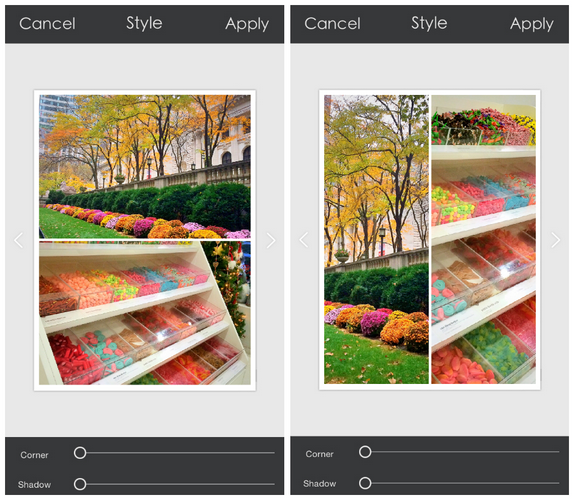 To Wrap Up…
If you want an image editing app that can bring out the true beauty of the things you see and try to capture in everyday life, then Camera 360 is for you. It is unbelievably easy to use and has a number of features, effects and options that very few (if any) other camera apps offer. So get downloading and start sharing amazing images.
 Do you use Camera 360? Or do you have another go-to Camera App that you use to edit your images? If you do be sure to let us know in the comments below.