One of the reasons I've loved Dublin practically since I've stepped my foot on its ground for the first time three years ago is its perpetual status of growth in the professional space. There was never a day I haven't felt that way about Dublin.
And this includes companies—from startups to tech giants—as well as events, meetups, and communities. There is no way Dublin doesn't have a leader in the industry you work in. There's also no week without an opportunity to network with people just like you.
I promise.
And that's why there is a chance you've come across Dublin as your destination for the next conference. With new events and new dates popping up daily, you definitely want to be prepared for a day (or a few) in Dublin and make the most out of it.
Marketers, this Dublin guide is for you. Let's go!
Arriving to Dublin's city centre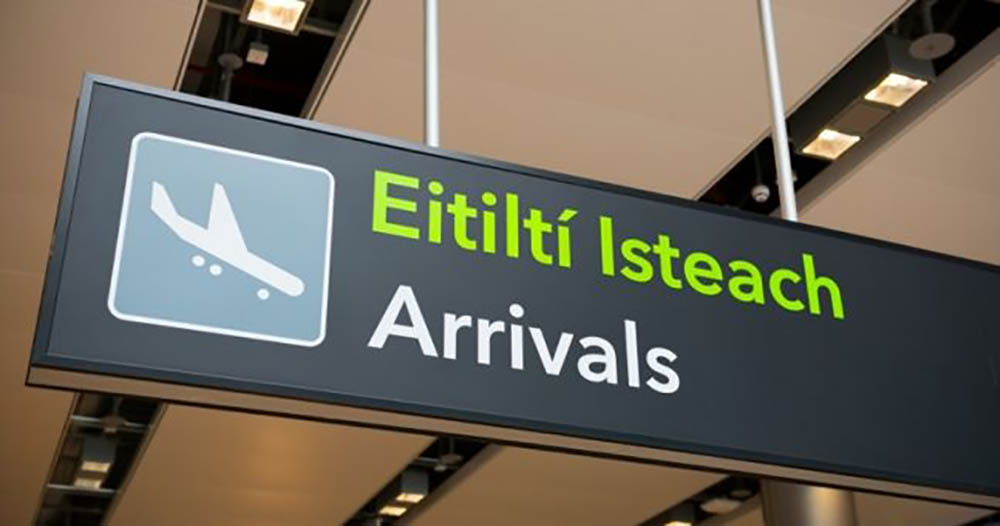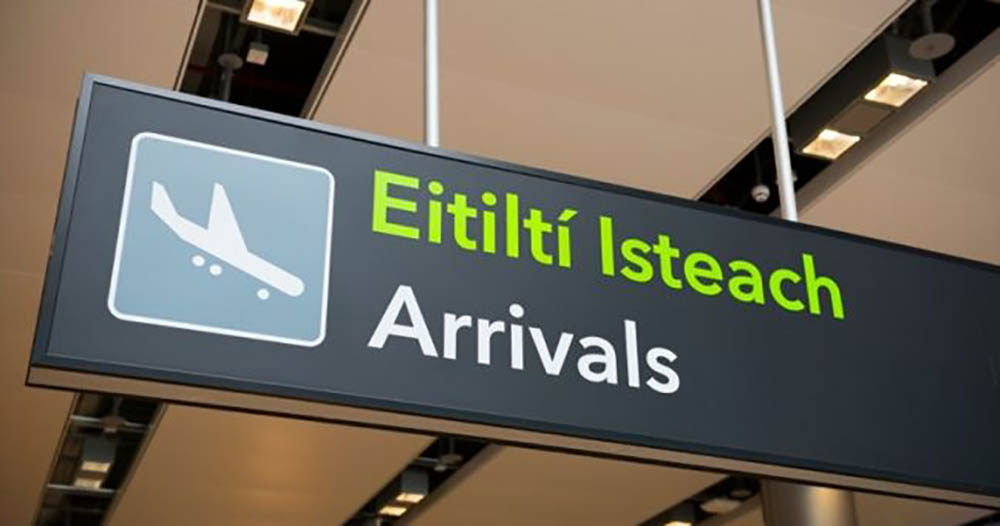 If you're coming to Dublin from Ireland or Northern Ireland by public transport, your train or bus will (conveniently) take you straight into the city centre in most cases.
If you're flying into the Dublin Airport, you will have several bus options that will take you to city centre.
The quickest and most direct ones are Aircoach (operating 24/7) and Airlink Express (from about 5 am until around midnight). You can catch a ride with either of them within 15 minutes of leaving your terminal. If you need to reach other areas of Dublin or Dublin's suburbs, you have some more options here.
Moving around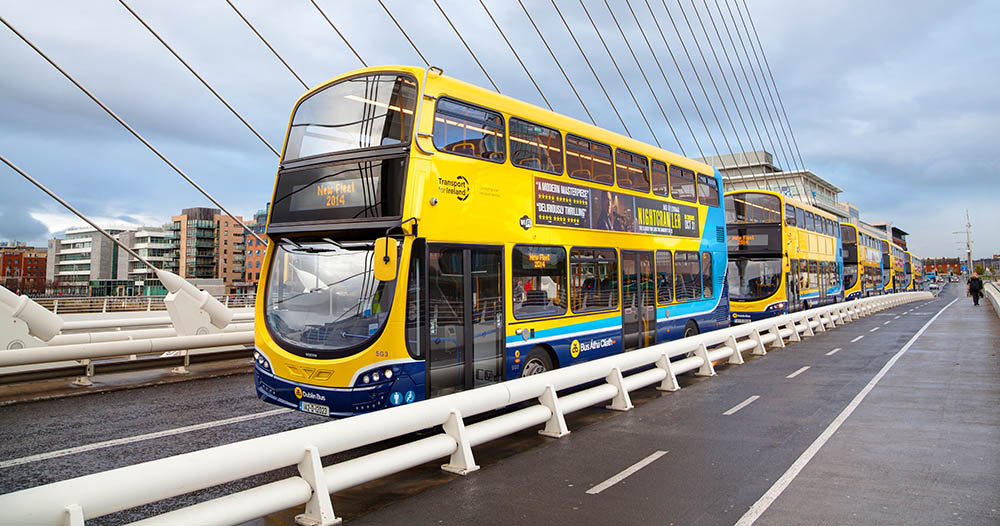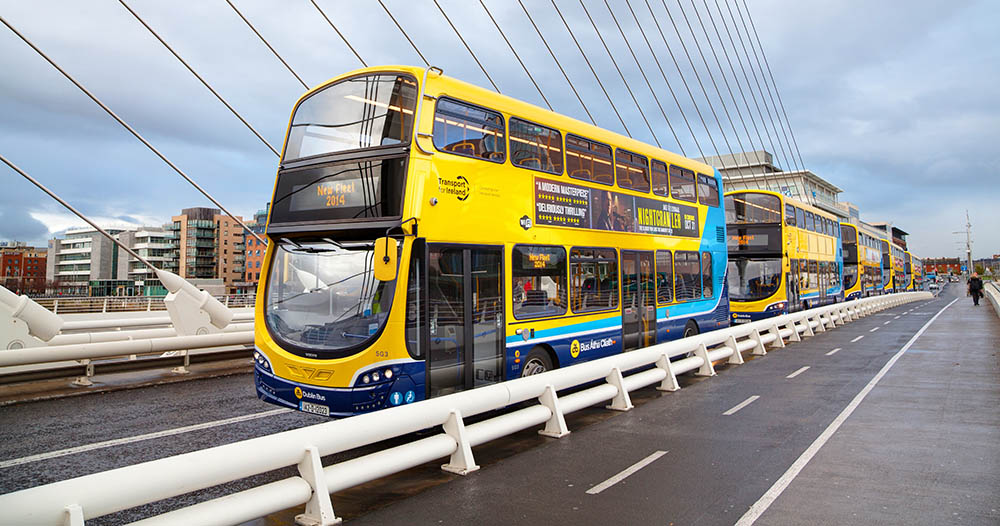 The reality is, if your accommodation is based in or around city centre, you'll probably have very little need to use any public transport as it's easy and convenient to get to most places on foot. Check out the walking map of Dublin city centre, or build your own plan here.
A great alternative to walking for wider city centre are Dublinbikes. The 3-day ticket costs just €5 and first 30 minutes of each ride are free—which is enough to get to almost any of the other stations available.
In case you do need public transport, your options are trams (Luas), buses (Dublin Bus), and light rail (DART). Each of them comes with a mobile app so you can check the schedules on the go. To plan your trip, check out Transport for Ireland or Google Maps' public transport option.
To spend the least possible amount of money on your commute, make sure to use Leap card—it makes most journeys about 20% cheaper than when you pay by cash. It's a universal travel card and you can get it in any newsagent shop for a €5 deposit. Another option is to get the Visitor Leap card, which is available to buy for 24 hours, 3 days, or 7 days. This option will only make sense in case you'll really commute a lot.
And finally, if you prefer taxis, you can either hail them off the street or through the mytaxi mobile app (which you can add your bank card to so you don't have to worry about cash). Another option is Uber.
Where to get good coffee and/or work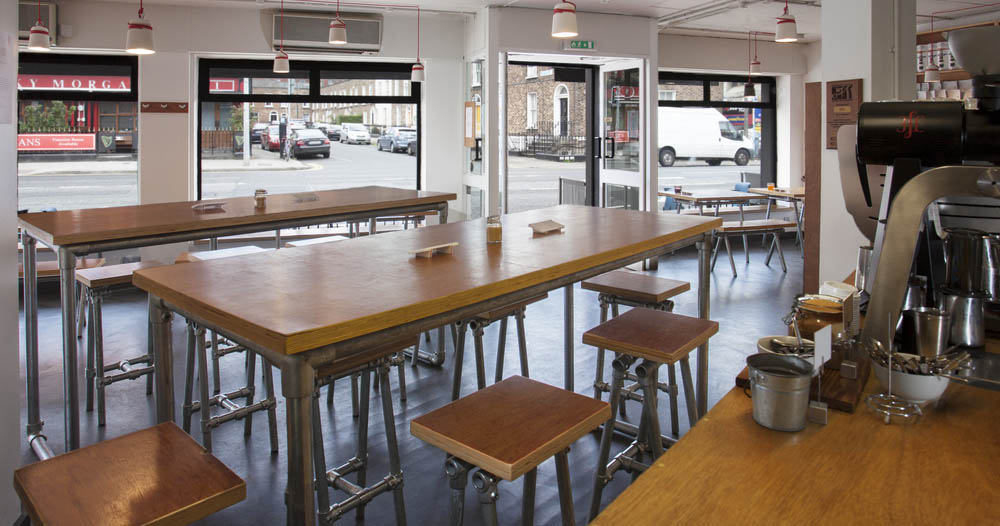 This section doesn't even need any explaining—there's a high chance you're powered by coffee. So if you need to get some fuel and maybe throw in a few hours of work, I got you covered:
Accents. This is one of my favourite discoveries from about two years ago. Awesome wifi and an insane number of choices of coffee and tea. The seats are huge, super comfortable, and there's loads of space across two floors so it never feels crowded. The staff are pretty great, too.
KC Peaches. This is the place for you if you may want to grab a quick bite along with your work and coffee. Many of our meetings took place in KC Peaches because it just always turns out to be super easy to work and eat and get fueled when we're there!
3FE. 3FE is right in the spot if you're situated in the Dublin's tech centre that is the Grand Canal area. They're crazy about great coffee, so they'll definitely make sure you're nothing less than amazed.
Dakota. Another great place to work from if you may want to have a breakfast or a brunch while you work. Also lots of space so you'll never be interrupted. Very central, super tasty—what more could you ask for?
Third Space. This is quite a popular place to get lots of work done. It's in the Smithfield Square, it's got great food and coffee to keep you going, and lots of space. It's easy to reach by foot or using Dublinbikes!
Where to eat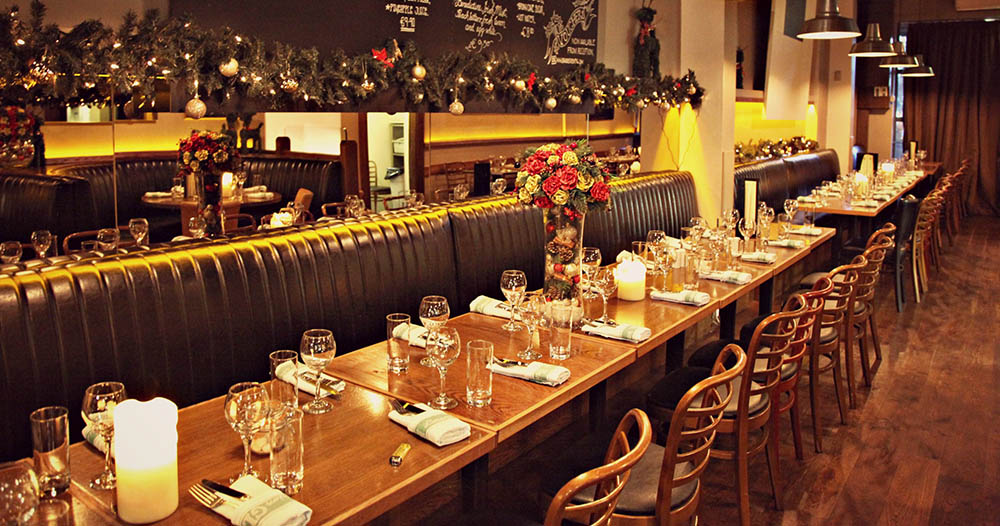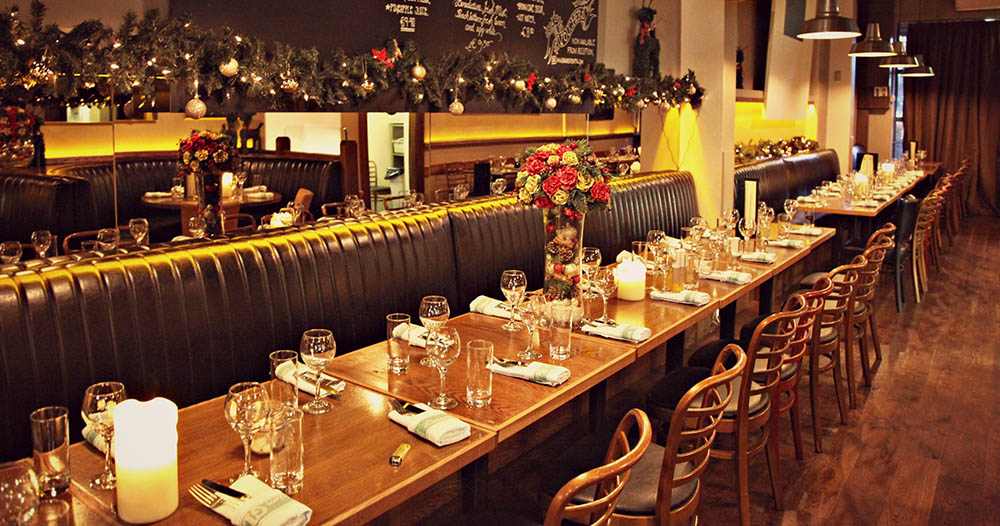 Dublin is packed with restaurants of all types, tastes, and price ranges, so I wanted to share a few of my favourites. These will be especially handy if you don't want to get far from the city centre and spend too much time in restaurants, but still want to eat great food and maybe try out some Irish specialities.
Brasserie Sixty6. This is the place for you if you're looking for a modern place to eat great food no matter if it's brunch, lunch, or dinner. It's in South Great George's Street, making it pretty much the most central it can get.
Mongolian Barbecue. An awesome place to go if handing your raw, hand-picked food over to have it cooked in front of you is your type of fun. No matter if you're a fan of vegetables, meat, fish, or whatever else, there's something here for everyone. Also, their all-you-can-eat deal doesn't hurt either.
Boojum. This is THE place if you're into Mexican food and want a meal that won't take too much of your time, but also won't sacrifice the taste. Once you get hooked, there's no going back.
Bunsen. If you're up for burgers, I've yet to find a better burger in Dublin than Bunsen. Their menu is of a size of a business card, which makes sense, as they do call themselves "straight up burgers". On a weekend night, you may have to wait for your table 30 minutes or more, but they let you sign up and then text you when it's ready. Pretty cool.
The Pig's Ear. Another Irish restaurant for your to-try list. Really cool interiors, delicious food, and a menu that has something for anyone. Oh, and it's in Nassau street, right next to Trinity college. So handy!
What to see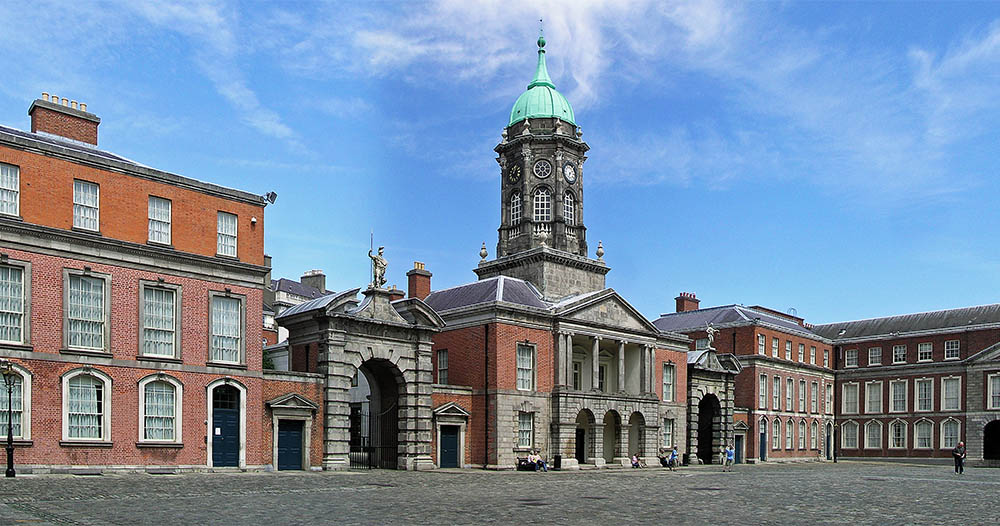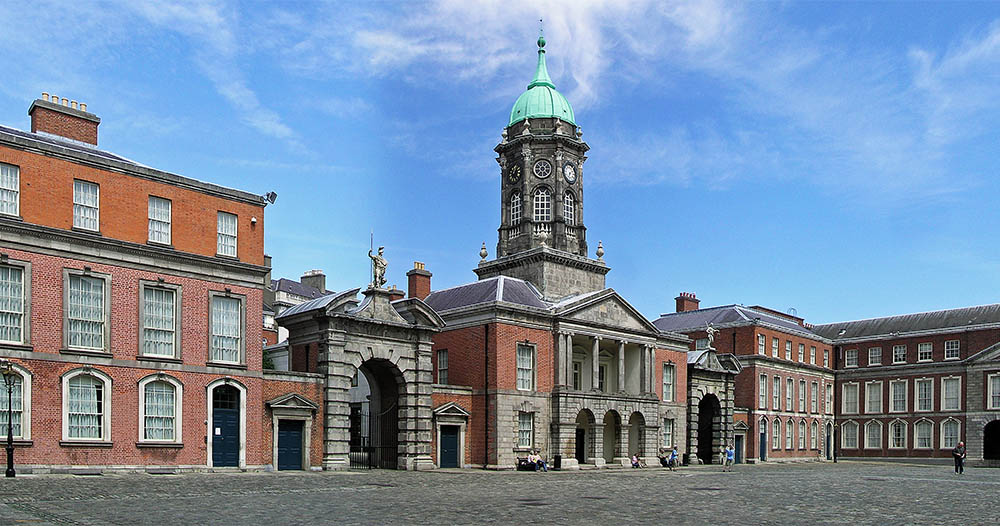 If there's a chance for you to have a couple of hours to wander around Dublin while you're not learning, working, and networking, you may want to check out some of these central attractions:
Dublin Castle. In Dublin's heart, Dublin Castle is a major government complex and it's where the city gets its name from the Black Pool – 'Dubh Linn', which was on the site of the present Castle garden. If you're anywhere around the Dame street/Temple Bar area, it's a pity to miss it.
The Book of Kells. Located in Trinity College, the Book of Kells is still one of world's most famous manuscripts. It's likely one of Ireland's largest visitor attractions and it will take you straight back to 18th century.
The Little Museum of Dublin. Right next to Stephen's Green park, The Little Museum of Dublin is a hidden gem! You can see Dublin's story in less than 30 minutes, so it's handy for those short on time. Do book in advance as tours fill up quickly!
The Guinness Storehouse. If you're limited on time and want to see all of Dublin from one spot, the Guinness Storehouse is the place to do it. The tour ends at the top floor of this 7-story building in the heart of Dublin City, where you can drink in 360° views of Dublin and surrounds (and a pint of 'the black stuff' of course), with the window glass annotated with information about the sights within view. The tour itself is a great overview of Dublin's history, and there's even a section of the tour with 'marketer's dream' written all over it – advertisements for the Guinness brand have been  prolific since the 1700s, and you can take a look through some of the best Guinness ads from around the world in the archive on the fourth floor.
EPIC (Irish Emigration Museum). I've discovered EPIC last year on a walk alongside the Liffey river, and it was brilliant. It's an interactive museum that takes you through the history and the today of Irish diaspora and emigration to other countries. It's a truly immersive experience worth checking out if you have a couple of hours at hand.
You can also check out some of the Dublin Discovery Trails and get to know Dublin's past even more—great for interactive exploring!
And that's it. I wish you an amazing time in Dublin! Let us know if there's anything else at all you'd like to know about staying in Dublin when you're around here for an event. Cheers!