You're going to need tools if you want to implement a successful PR strategy for your business.
Now, building this stack can be as cost-effective or as expensive as you make it. PR and media have not exchanged technology disruption anymore than any other field. And there are multiple tools and solutions that'll do everything for you, from compiling media lists to sending outreach emails to key reporters and editors. PRStack and MuckRack are worth a look.
What they won't do for you is find the angle, craft the message, and ensure engagement from the journalists. That's your job!
But, until you have a significant budget to invest in your PR channel, the tools below might just help you land your brand in the headlines. For all the right reasons.
Monitoring the media
Let's begin with the hard truth. No media professional is sitting around waiting for your email to cross their desk.
But they'll jump at the opportunity to cover a story that is new, unique and has relevance for their audience.
That's why monitoring what the media is covering and reporting on is so important. Your pitches will be much colder if you don't have this intelligence behind you.
The shoestring budget version for media monitoring is good old Google Alerts.
If you have some money to spend, a range of tools will certainly power your media monitoring capabilities. Two that come to mind include Mention and BuzzSumo.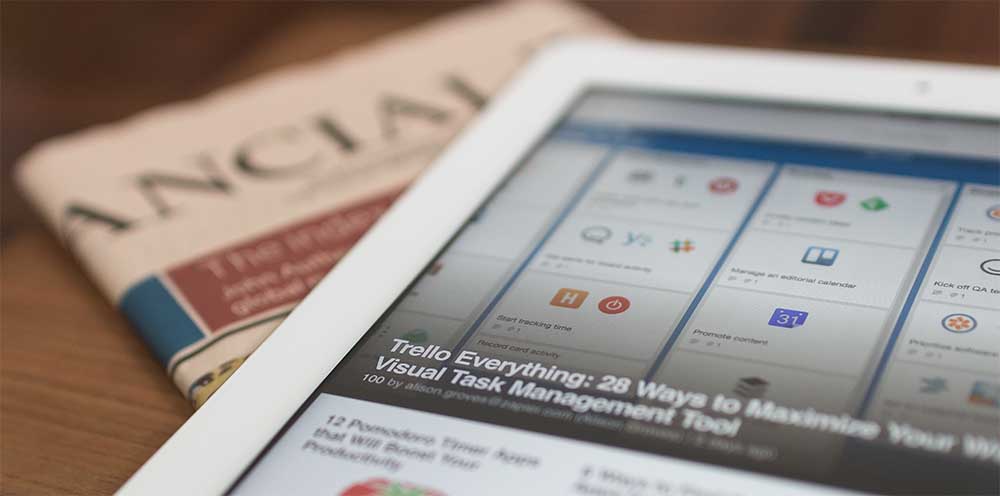 Building a media list
If you have any budget at all, this is the area in which to invest it.
MuckRack, mentioned above, has a global media database. As does Cision.
For a database that holds UK (only) media contacts, Roxhill is earning a lot of positive attention at the moment.
But…if you don't have any money to spend, Twitter and internet searches are your best friend. Journalists and editors (some of the time) share their email addresses on their Twitter profiles, and, especially for trade publications, contact details are shared in online mastheads. (Not always though; you have to develop sleuth abilities!) This method takes time but can be effective. It's how I started building media lists.
Sending out pitches
Although some PR tools have capabilities that allow you to pitch stories, via email, to journalists and editors on your media list, my experience is that the media does not engage this way.
(Top tip: To get an insider's view into the minds and thoughts of media people, PRs and journalists, join the TechJPR group on Facebook.)
I recommend sending your pitch from your own email.
Press release template
As an inbound marketer, I'm a bit of a HubSpot #fangirl to begin with.
But all adulation aside, their press release template is the stuff of beauty. Using this press release template (+ implementing the activities they list on their checklist included in that link) has helped me land clients coverage on big-name publishers, including Yahoo Finance and Business Insider.
And… back to media monitoring
Once you've got an engaged journalist, and they've covered your story, you'll want to make sure you see it when it's published.
Multiple tools do this. Gorkana, Meltwater and Brand24 are just three options, all at different price points.
Find what works for you
I haven't included prices in this post, for the paid for tools, as price points can vary on multiple factors (e.g. the number of users, how many brands you're tracking etc.).
There's no doubt that having a budget to invest in your PR channel will impact positively on your media outreach efforts.
But don't be disheartened if you don't have one.
With the free tools listed above, you'll be able to build a robust foundation for your PR channel. It's the quality of the story and your pitch that'll land your brand the media coverage you want.