As marketers, we often have to deal with two main challenges: we have to wear many hats, and we have limited resources to do so: limited budget, limited time, or both.
And we often label this as "we try to do our best with what we have" strategy for any given channel.
One of the area I still see as the most terrifying and/or demanding for a lot of marketers, myself included, is video. With so many microformats and purposes and production challenges, who wouldn't find it daunting?
Some of the reasons you may still be avoiding using video in your marketing…
You don't have the team and equipment you need
You think it's expensive to create high-quality video
You don't know how to build video into your existing content strategy
You don't know how to align it with your brand and your business goals
You want to build outstanding video content – the one that truly moves your audience – but you're stuck.
I was lucky enough to attend a video workshop at this May's BloggerConf in Dublin by Simeon Quarrie (of Vivida, a video storytelling agency), and I'm thrilled to bring you this list of actions you can take right away to start planning, producing and publishing amazing video, even with limited time and budget.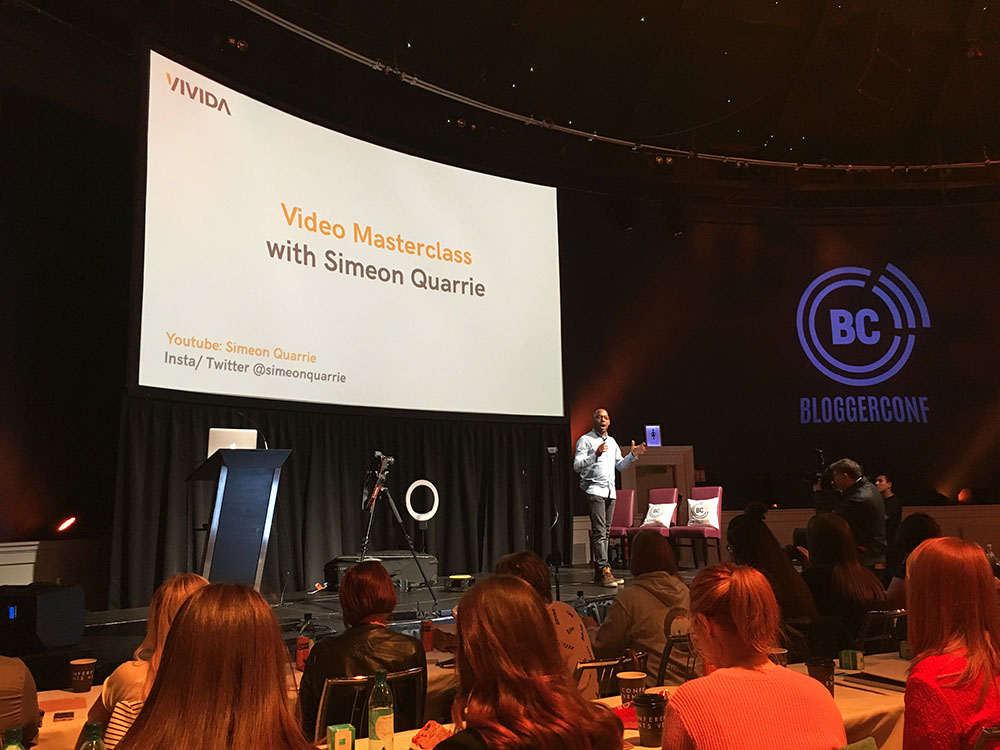 Plan your video content
First things first: as with any other marketing activity, you want to make sure that your video execution will align with your message, branding, the tone of voice and overall business goals. Otherwise, you'll be wasting time and effort and only end up frustrated.
Ideally, you should take the same approach as when you're planning your blog posts, making sure it serves a specific purpose of entertaining or educating your perfect audience. This purpose should feed into each of the next steps you'll take!
Now, another thing you don't want to start shooting your video without is a plan for that one specific video. Without a strategic approach, you will end up shooting random material and you won't have enough footage to tell the story you wanted.
During his workshop, Simeon presented an easy way to do this without getting overwhelmed. He chose BloggerConf as a video topic example.
Using a mind mapping app (Simeon used SimpleMind), he began by listing the common visuals you can see at the conference. So he created the set of topics, the broadest ones, such as interviews, attendees, speakers and the venue.
For each of them, he then added more specifics and asked for the audience to participate in the brainstorming. For example, he divided 'Speakers' into a close-up shot and a wide shot. For 'Interviews', he began to list the questions he may ask the attendees, such as how far they've travelled, how did they find the event, and more.
This is how the mind map was built and how far Simeon got with planning this hypothetical video: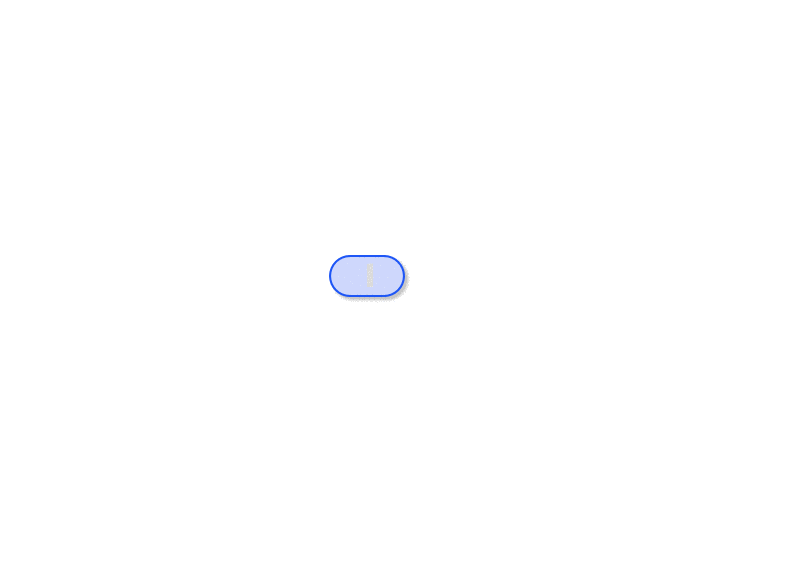 The key takeaway for you here is to always look at your video planning in a way that will help you emphasise your main points with both audio and video. This will ensure you have more than enough material (ideally more than you need!) without sacrificing the message you want to send across.
Combine your video and audio
This perfectly ties to the previous point.
Because now you may be thinking you have this plan to record 10 separate sets of video and audio, but you're not really sure how to tie it all together… Because you don't really want a video that looks just patched together.
And that's exactly where the solid plan that you just built comes into play. By having that awareness of all the sounds and visuals you can shoot and use in your post production, you'll be able to dwell deeper into each sequence of your video and build connections between them by looking for commonalities.
So here's an example. Using the same video topic – the BloggerConf, let's say that in one of your interviews, an attendee talks about how much they loved the dynamic of the MC and how well people reacted to it. In your post production, you can perfectly match this audio with what is called b-roll – inserted supplemental footage over that audio – of MC's dynamic on the stage and the audience laughing.
Easy, right?
A good way to be prepared for this situation would be to do the interviews early enough in the day to allow for time to shoot footage to accompany the audio bites. This really helps build more dimensions in the final video and adds personality to it. And the more you do it, the easier it gets!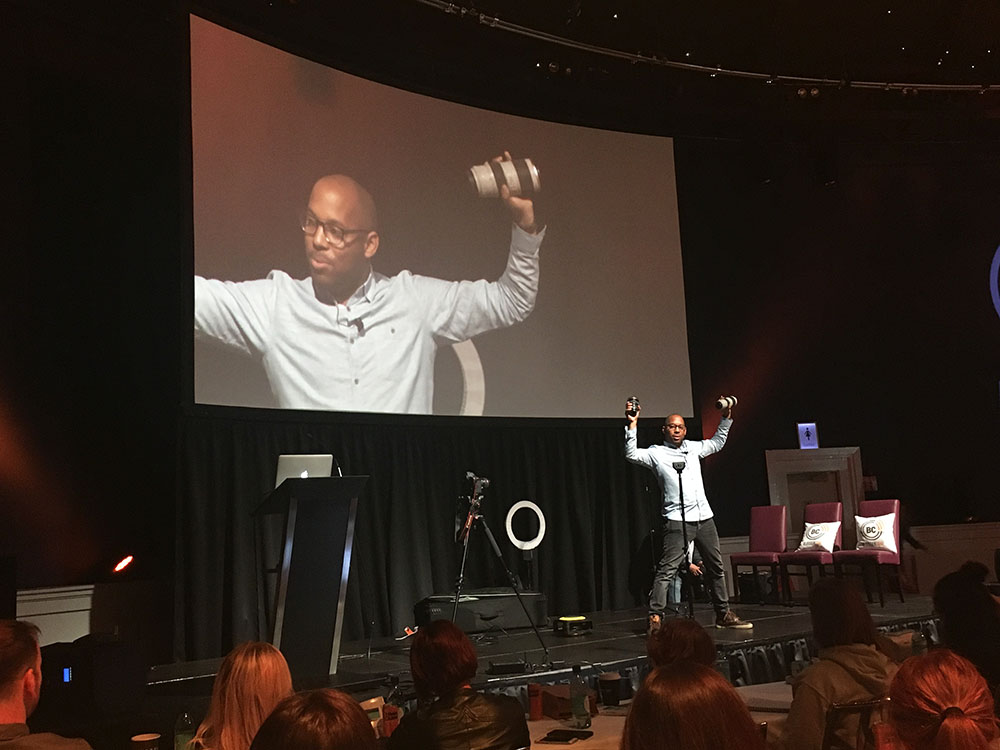 Know what you can get away with
Recording and producing a video is a dynamic process and allows for several things to potentially go wrong. So now that you know exactly what you need to shoot and how you'll approach it from both a creative and a marketing perspective, let's talk about some potential downfalls.
While we're lucky to have 4K recording available on most smartphones, bringing the cost of recording to a zero, this can also cause a diminished video quality. The wind could be too loud, the picture may be shaky, and your recording may differ from what you originally imagined.
Don't sweat it! Camera quality isn't always stylistically necessary, and you may get even get away with shaky camera, especially when it may add to your storytelling. For example, if you want to portray a rush in the video, shaky camera may actually add to that!
You definitely won't, however, get away with a shaky camera when you're filming a static situation – so make sure to position your camera firmly when filming a subject that isn't moving.
And finally, you should always keep this in mind: your viewers will somewhat tolerate poor video, but they will never tolerate bad audio – so prioritise getting the best quality sound you can!
Which brings me to my final point…
Upgrade your equipment
Have you noticed that everything listed so far allows you to start creating strategic video content with virtually no monetary investment?
I saved some equipment investments you may want for the end. It seemed like a perfect wrap up if you felt ready to empower your videos by securing top quality sound, switching to a DSLR or relying on more than just daylight.
Microphone
The built-in microphone you find in smartphones and cameras may do a solid job when you're filming an ambient shot and you're not looking to focus on one isolated sound, such as a person talking.
But if you're recording in a challenging environment while you're trying to get your subject to talk to the camera, you may end up with unusable audio due to wind, traffic or loud crowds.
Luckily, there is a simple – and a very cheap! – solution to this. Simeon mentioned a clip-on SmartLav+ Lavalier microphone by Rode that you can easily connect to a smartphone or a camera. This will ensure a clear audio that you can easily isolate from any environmental noises, and it is brilliant for filming speech on the go, too! Prices start as low as under €60.
Lenses
If you have an opportunity to use a DSLR camera for your videos, you can further boost your video quality by choosing the right lens at the right time.
While a particular brand and model choice will depend on the camera you're using, you should get as familiar as you can with your lenses' focal length and how it impacts your video.
The focal length of a lens is determined by a number stated on its side. The lower the number, the wider the lens, which means that this number defines how much of any given scene will the lens be able to capture.
In practical terms, this means that you can use various lenses and focal lengths based on how much of a background you want to include in your frame when you are, for example, presenting to camera.
So if you wanted to get a more blurred background with your face still in perfect focus, you could opt in for a zoom lens. take the camera further away from you and zoom in on your face.
This equips you with a lot of power to manipulate your frame and achieve the exact result you planned!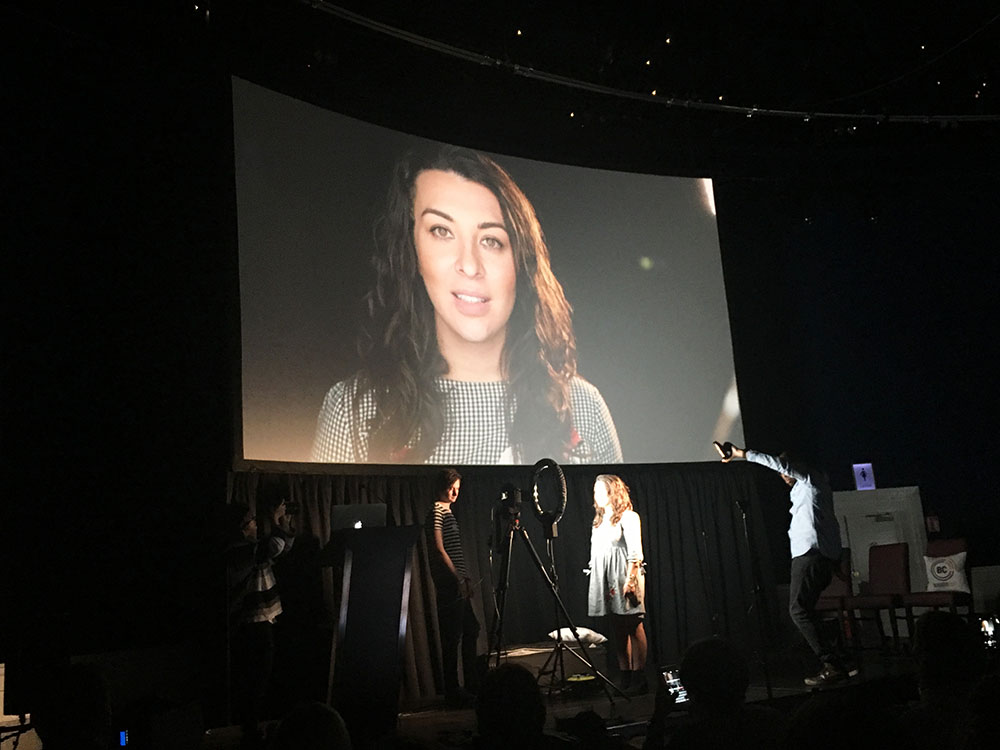 Lighting
When it comes to lights, it's easy to get overwhelmed by all the options, as your choice of light(s) will largely depend on the type of filming you want to do. The most common one and among the most affordable ones is the ring light, with prices starting under €100.
There are some key principles about lights to keep in mind, regardless of your choice. Always ensure the light isn't coming from underneath the subject you're filming (for example, from under the person's face), and play around with the light positioning and angles to find what causes the least amount of shadows.
If you are working with more than one light, see if you can create a flare effect in the background of your subject. Whenever possible, separate the light from the camera, as this gives you more control over the final outcome of your filming.
And that's it – I'm excited to see you start creating more video content with these practical guidelines so you can power up your marketing efforts!